Whether you're having a ladybug themed birthday party or are doing a unit study or craft about ladybugs, this ladybug themed snack is perfect for your special day!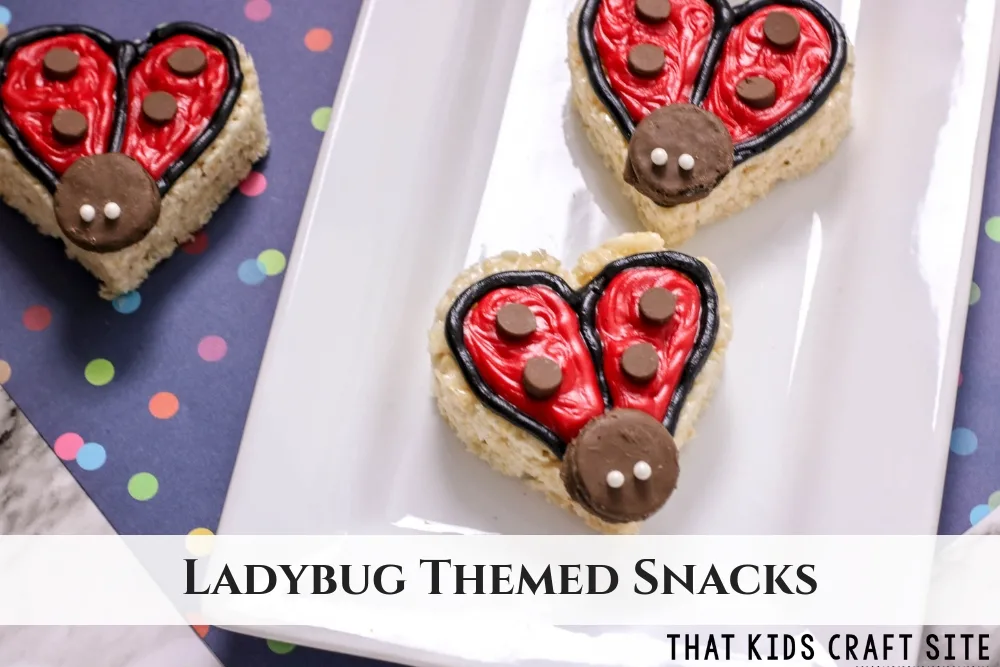 This article contains affiliate links to related products.
Ladybug Themed Snacks
When it comes to ladybugs, we're big fans. Not only are these adorable insects bringers of good luck, but they're also plentiful in our garden.
After reading Ladybug Girl we decided that a ladybug party should definitely be in order. What better to have at said party than ladybug snacks of course!
These ladybug Krispie treats are made from our favorite cereal and delicious cookies. Win-win, right?!
If you're having a ladybug themed party, these are a definite must-have!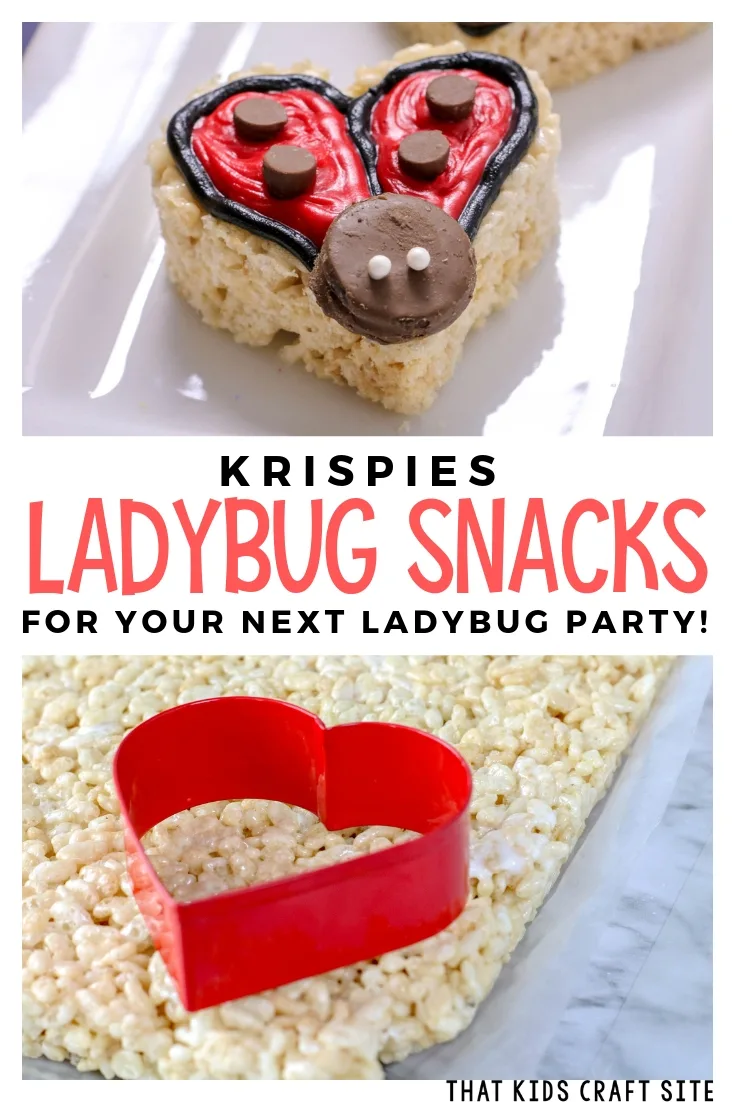 Ladybug Krispie Treats
When you make the ladybug snacks it's really important to remember to use the non-cooking spray because they'll definitely stick if you don't.
After making the crispy treats, use a cookie cutter to cut them into heart shapes when they're totally cooled off. We've made the mistake before of trying to cut them when the cereal and marshmallow mixture is still slightly warm and it doesn't go well – at all. So, let them cool completely before breaking out the heart cookie cutter.
From there you'll be sticking the nonpareil sprinkles onto the fudge-covered cookies to make the face. If you can't get them to stick on their own, use a bit of the icing to help them adhere.
Outline with the black icing and then stick the head onto the heart crispy rice treat to make the most adorable ladybug themed snack you ever saw.
While you can definitely have kids help you make them, tweens and teens will probably master the detail work best.
Serve the ladybug snacks at your next ladybug themed party or when you're reading your favorite ladybug book!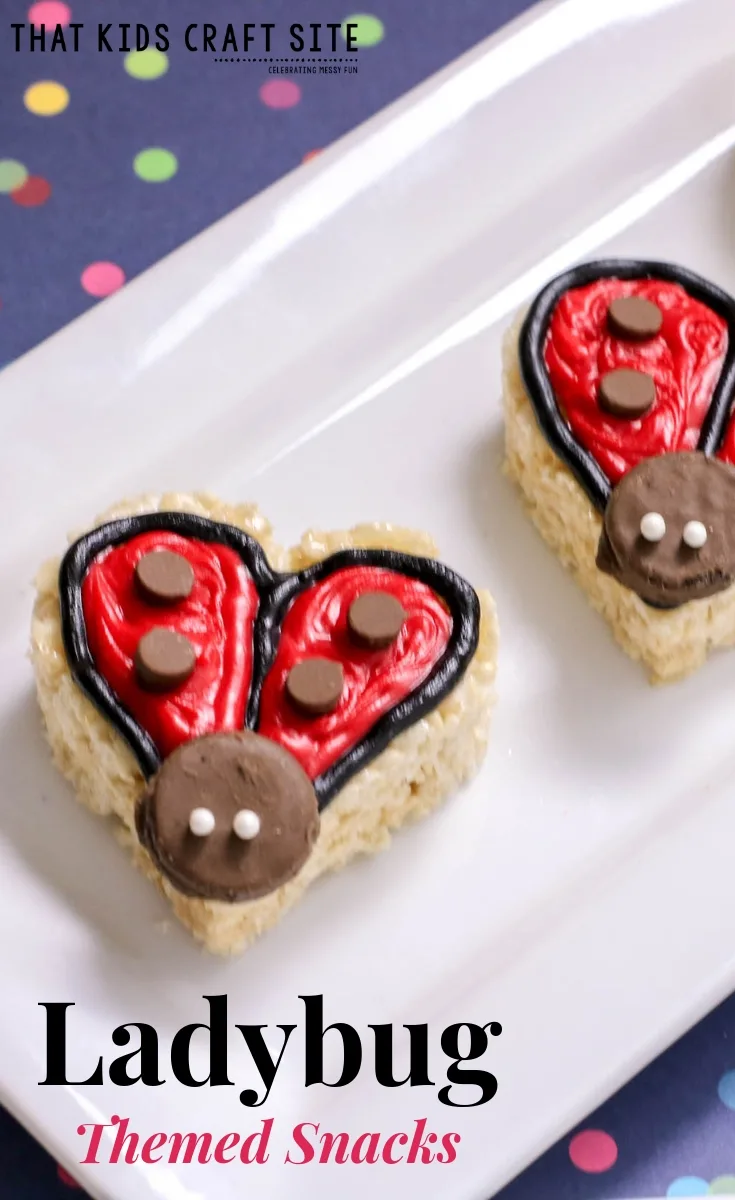 Have a Ladybug Themed Party!
In addition to your ladybug themed snacks, consider including these at your ladybugs party too!
Ladybug Crafts: These ladybug-themed crafts are a great activity to do with kids young and old!
Ladybug Party Supplies: We love this set of ladybug party supplies because of the adorable ladybug shaped plates!
Ladybug Balloons: These red and black dotted balloons make the perfect ladybug party decoration.
Ladybug Lights: Don't forget to jazz up your party space with these ladybug LED lights!
No matter what ladybug decorations you use, your guests are sure to love everything from the snacks to the decor! Have a blast!
How to Make Ladybug Party Snacks