Get ready to bend and fold with these easy origami for kids projects!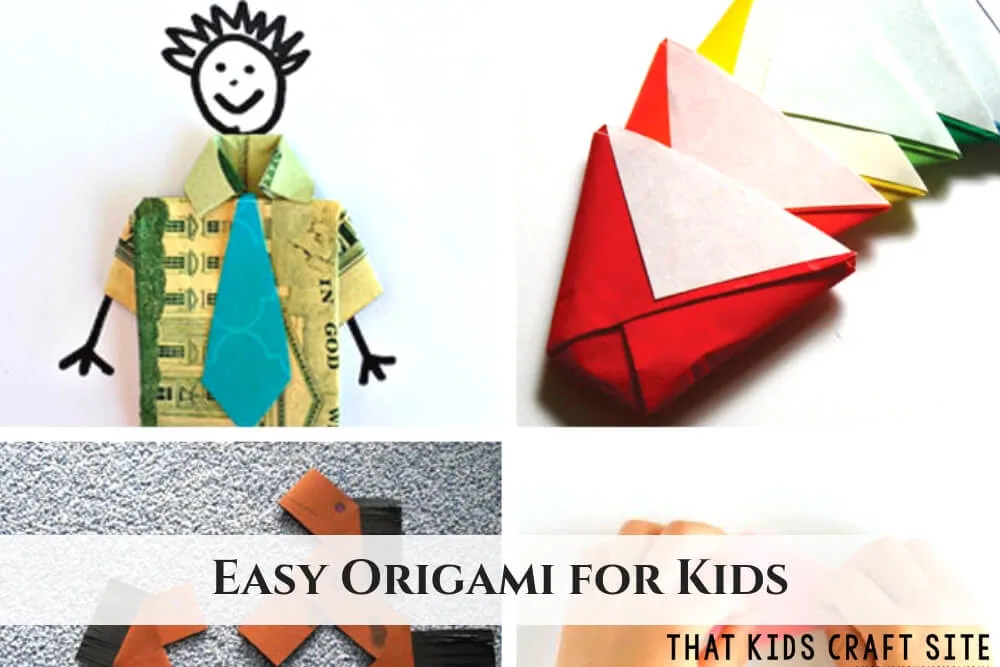 Easy Origami for Kids
Origami is the Japanese art of folding paper into shapes and figures. Some origami patterns are exceptionally difficult and others are quite easy.
For kids just starting out on their origami journey, these origami patterns are a great place to begin.
Origami is especially good for older elementary students and tweens and teens. Younger elementary students might find it a bit too difficult to master without a lot of patience.
Easy Origami Crafts
Looking for a cute origami bookmark? Here you go! This origami heart bookmark is perfect for Valentine's Day – or any day!
These adorable bear bookmarks are perfect for marking the pages of your current favorite book! The step-by-step instructions and free templates are included.
Kids will have lots of fun folding this easy origami fish and coloring its stripes and details.
What a fun and original idea for a father's day gift! Any dad will love this reminder that he is loved and appreciated.
Great book review to learn how to do origami with all ages!
Here is one origami craft your kids will never forget how to make! Use them to get water from the faucet.
These cute paper crowns are simple everyday crafts that are easy to make and require no glue or scissors!
Origami pinwheels are simple to make and a great way to make some spring decorations while also using up old magazines or other papers lying around.
Try making these paper cookies – when they are finished, have a picnic and play the game of "Who took the cookie?"
You can attach your windmill to a paper cup, pencil or gift tag with a pushpin or brass tack and it will really spin!
This is a great and easy, step by step tutorial on how to fold origami stars, otherwise known as lucky stars, dream stars or wishing stars.
Instructions for making a couple of easy origami paper models specially chosen to introduce your children to this fine art.
These Origami crafts make a special finishing touch to your guest bathroom or main bathroom if you have guests coming over.
These cute little origami frogs are pretty easy to fold, so most upper elementary age kids will have no trouble with them.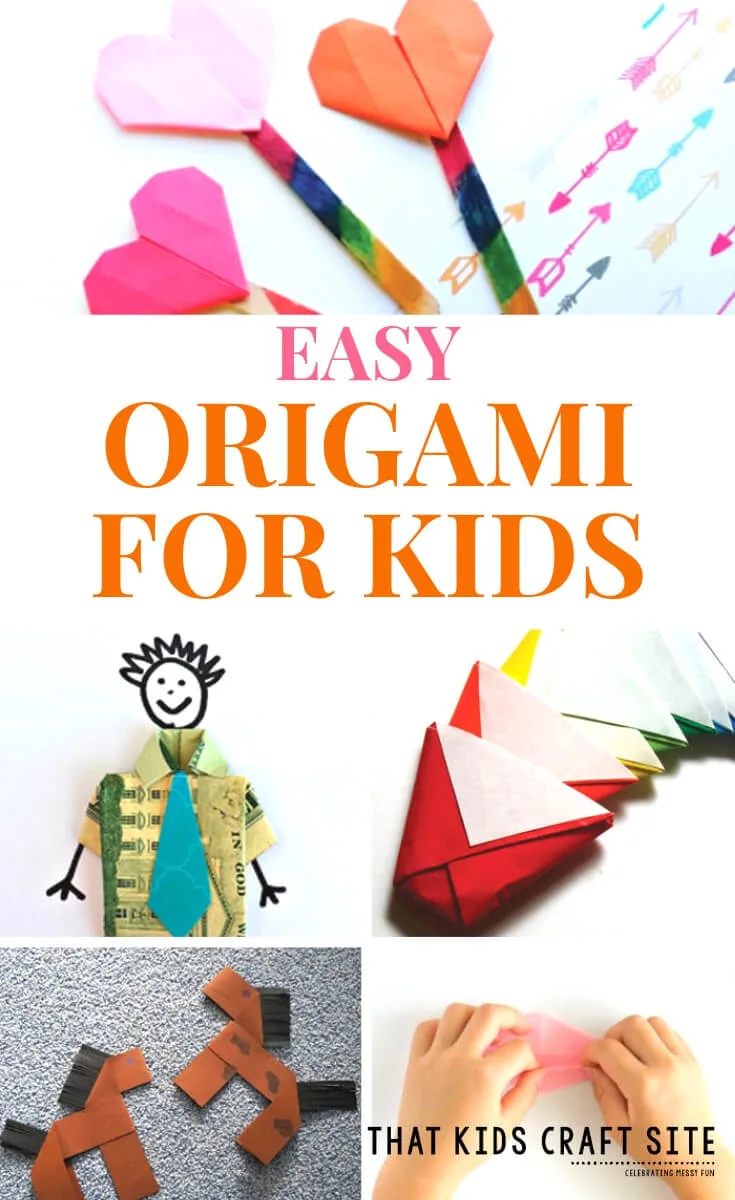 More Easy Origami for Kids Crafts
This is an easy origami craft to make with your kids before visiting a loved-one – you can easily include in a card or letter since it's flat.
This cute origami craft is the perfect easy beginner's origami project.
These simple origami butterflies are so cute to make and hang around the house or from your child's ceiling.
Make a family of cute bunnies with this easy origami craft idea! Detailed and easy-to-follow instructions.
Make this cute origami bunny face simply by printing out the pattern and folding it according to the lines.
A great way to re-use magazine pages is by making these easy origami hearts.
This is one of the simplest examples of an origami project you can make — which makes it a perfect introduction to origami.
Create a baby turtle origami project with these slightly advanced instructions.
Origami can help kids develop new skills, especially with these fun first origami projects.
Use an average of 6 sheets of origami paper to create these adorable easy origami crowns!
No matter which easy origami for kids crafts you make, have a blast! Remember, origami should be fun, not frustrating, so take your time and enjoy the process!
Show Us Your Origami Crafts!
Did you try one of the easy origami for kids projects above? Show us! Snap a picture and tag us on Instagram @ThatKidsCraftSite. We'd love to celebrate your success!
You'll Also Like These Fun Crafts for Kids…