Want to make an origami bookmark? Try these adorable bears! There's a brown bear and a polar bear, plus a koala bear (even though he's a marsupial, we couldn't say no!). Give them a try!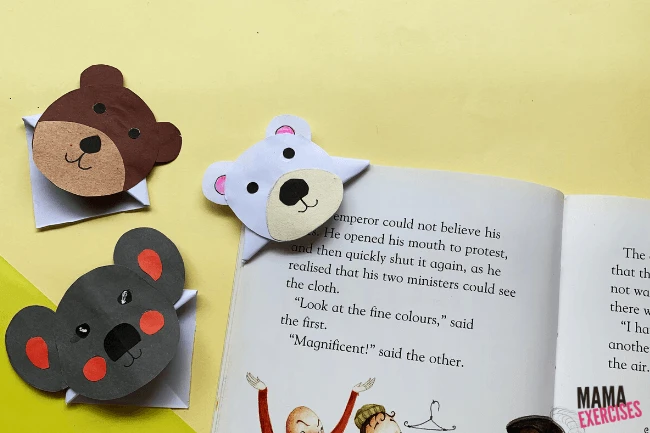 How to Make an Origami Bookmark
Let's face it, when you're reading a book, nothing makes you smile more than having a cute bookmark to mark your place. These origami bookmarks are relatively easy to make and you can personalize them in a whole bunch of different ways.
We decided to go with a bear theme for this set of bookmarks because we have been talking about hibernation in our homeschooling. Bears are perfect for any time of year, but they are especially timely during the cold winter months.
Learning how to make an origami bookmark can be tricky – especially this origami corner bookmark, but if you follow the picture steps below it will make it a lot easier. Don't worry if you have to do it a couple of different times until you get it right. It's okay not to be perfect!
Here are the step-by-step directions for how to make an origami corner bookmark in visual format: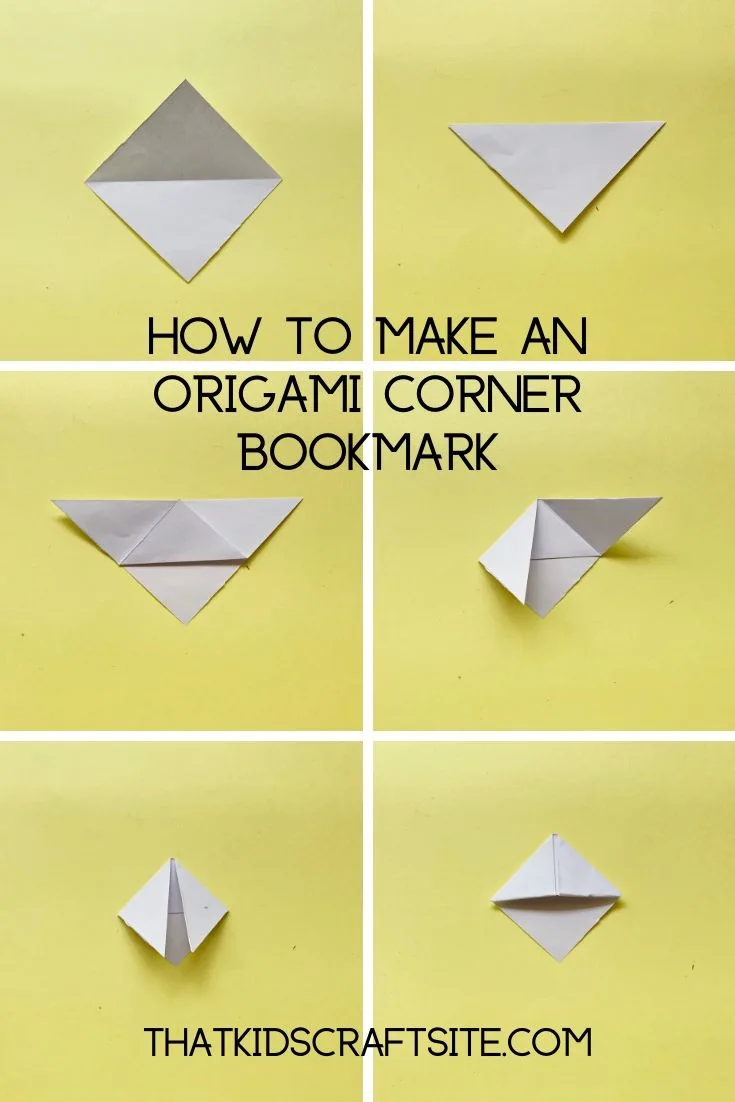 This article contains affiliate links to things that will help you make the craft.
Bear Origami Bookmarks
The thing that I love most about these bear bookmarks is that they rely on the origami corner bookmark base, but then the top can be customized however you like. In this case, we customized with bear faces!
You'll need the printable templates for the bear faces.
You will also need some origami paper, colorful paper, glue, scissors, a ruler, a pencil, and some markers.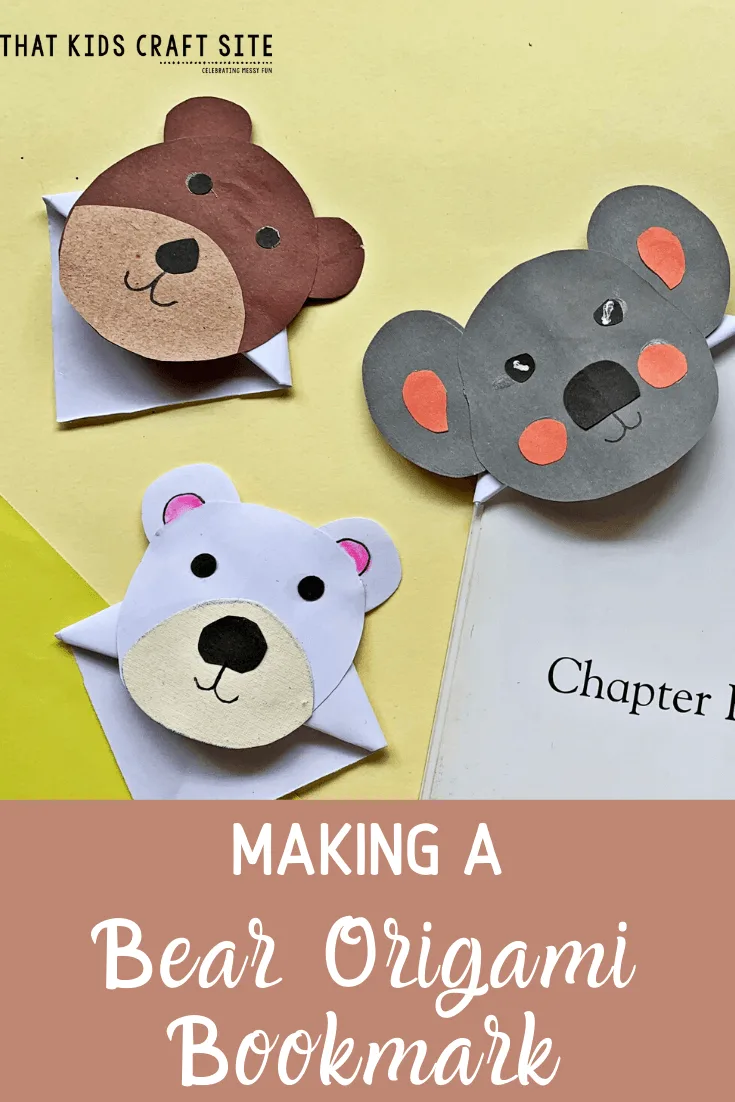 After you print out the template and make your corner bookmark base using the step-by-step directions above, you are ready to cut out your bear pieces.
We used decorative craft paper because it's a bit thicker and holds up to use pretty nicely. If you only have construction paper though, that will work just fine. Use what you have!
Trace the shapes for the bears onto the paper and cut them out. Assemble the faces first and then glue them onto the corner bookmark. We made the mistake once of trying to assemble the faces on the bookmark and we ended up with a glued mess. Since then, we always assemble first and glue the complete creation onto the origami bookmark. It works a lot better!
After your origami bear bookmark is assembled and the glue is completely dry, he's ready for use!
Here are Printable Directions with the Origami Bookmark Visual in case you're making these on the go or where Internet access is not available:
Origami Crafts for Kids
This origami corner bookmark craft is great for use at home on rainy or snowy days, but it's also fun to make these in the classroom! Just remember to print out enough templates for everyone and make sure the glue is completely dry before using the completed craft. Not that we've ever gotten our book pages stuck in a corner bookmark that wasn't quite dry oranything….no, never, not us. Ha!
Have a great time making your origami bookmarks and check out these other awesome Easy Origami Crafts for Kids!
You Might Also Like These Other Kids' Crafts