Create adorableness with this free pattern to make a Perler bead bear!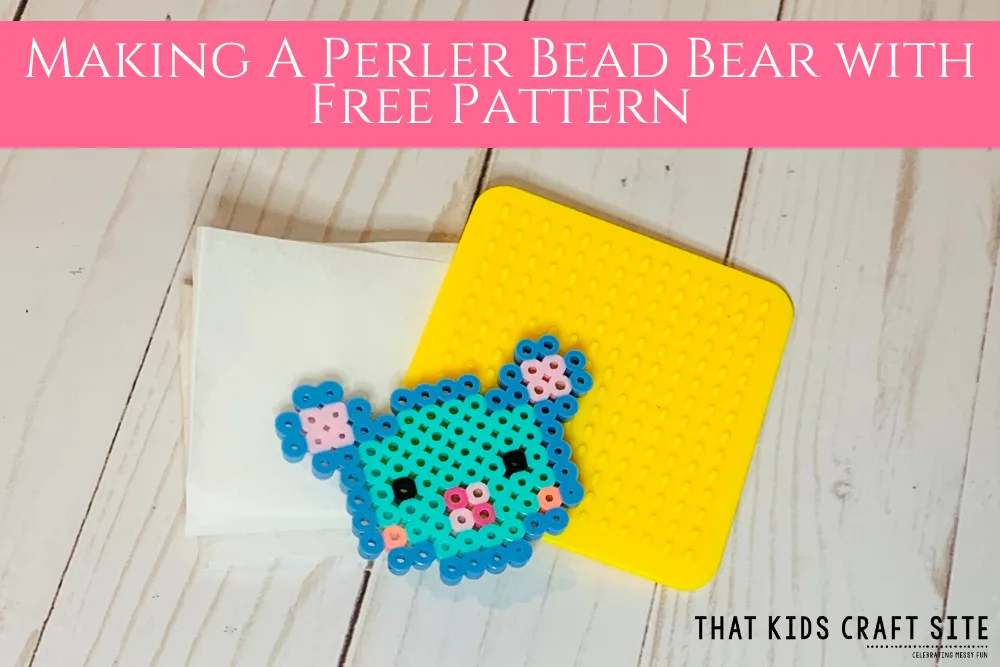 Bear Perler Beads
With the winter months upon us, trying to find indoor activities to keep the kids busy can be a challenge. As a mom of three, I know that the last thing you want to do on a cold, blustery day is run out of crafts!
As a family, one of our favorite creative projects is creating Perler bead crafts. From designing unique patterns to selecting specific colors, there's just something fun about it for everyone.
This article contains affiliate links to things that will help you make the craft, as well as things we think you might like.
One of our favorite winter melting bead designs is for an adorable bear. Since we homeschooled when the kids were little, it was perfect for our units on hibernation and even when reading books like Jan Brett's The Mitten.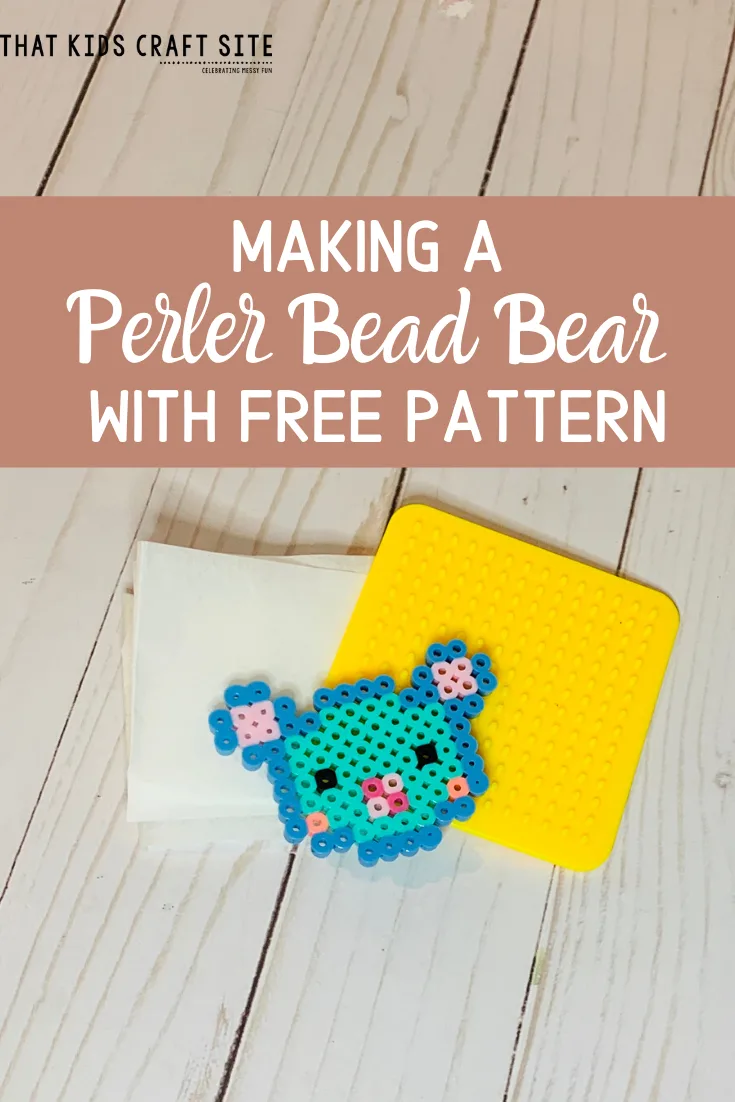 Using fun colors like blue, teal, and pink, we created this absolutely adorable Perler bead bear that has a life of his own. You can build your bear to match ours by downloading the bead pattern for free.
Use the same colors as we did or get creative and choose different colors to customize your bear. Perler beads can be found in a variety of colors – not to mention there are sparkly ones and glow in the dark beads, so your kids can really bring their imagination to life.
How to Make a Perler Bead Bear Pattern
Create the bear using these materials:
Printable Bear Bead Pattern – Get It HERE!
Ironing Paper
Iron (for adult use only!)
Get the FREE Printable Perler Bead Bear Pattern HERE!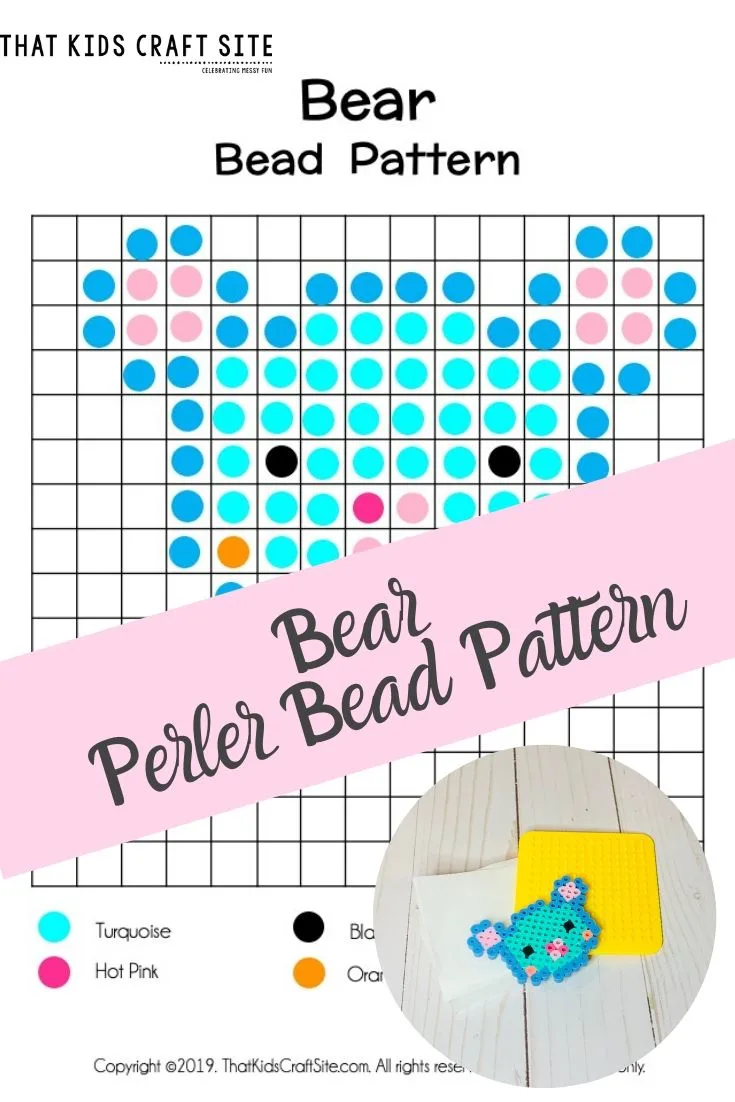 How to Assemble Your Perler Bead Bear
This bear can be a little tricky. Even though it's an easy pattern to follow, if you don't get the bottom row lined up exactly right, it can throw off your whole creation. So, for this pattern, we decided to start from the right side.
To measure and make sure you have enough space, just count one row down and place the first two beads for the outer edge of the ear along the far right column of the pegboard. After those two are in place, you're good to go for completing the rest of your bear!
As always, I highly recommend using tweezers! It makes it sooooo much easier and a lot more fun!
You Might Also Like: Dinosaur Perler Bead Pattern
Bear: A Free Pattern with Perler Beads
As I mentioned, Perler bead bears are also a great project to be paired with other bear themed activities, such as a good book or a fun movie. Once complete, your awesome Perler bear can be hung up as a decoration, used as a coaster for tea parties (another great indoor activity!), or even made into a magnet.
Enjoy making this bear-y easy Perler bead bear and download our free bear pattern today!
You Might Also Like These Crafts for Kids: