Nothing says "Merry Christmas!" like reindeer poop. In this case, it's reindeer poop soap and it's guaranteed to cause a giggle.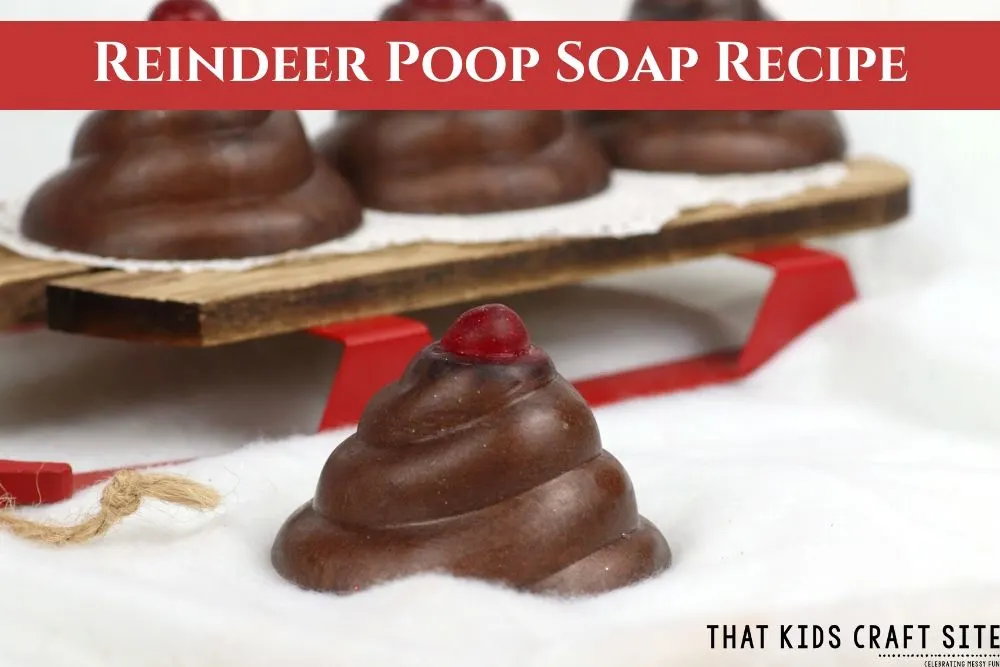 Reindeer Poop Soap Recipe
We have a very weird sense of humor in our family, so it's really no surprise that reindeer poop makes an appearance around the holidays. After all, what fun is Christmas without a little potty humor, right?
I'm guessing that if you're searching for reindeer poop recipes, you, too, have a slightly mischevious side, so we'll get along great. =)
DIY Reindeer Poop
This reindeer poop recipe is easy to make, but it's best for kids who are upper elementary to middle school-aged. Of course, high schoolers and adults can make it with ease, but little ones might do better making the reindeer poop slime recipe we have instead.
You will need a few custom items to make them, but they're available online. I've included our affiliate links for those items so that you can find them quickly and easily. Most of them also come with free shipping so that's a bonus too!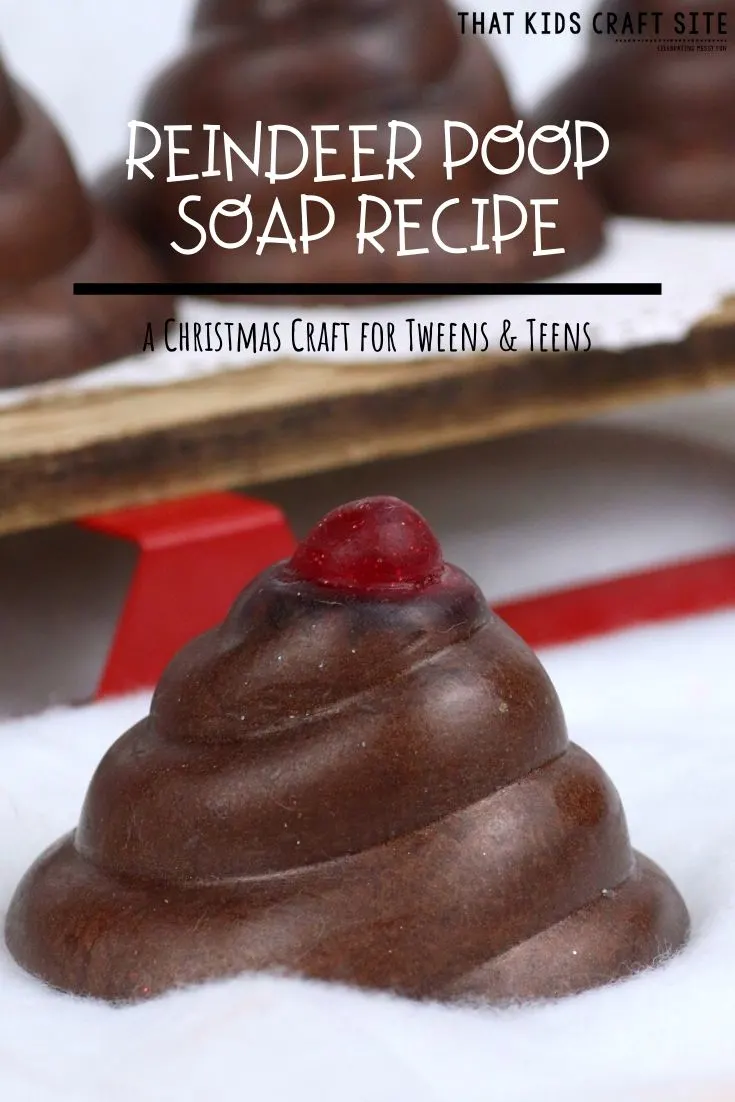 How to Make Reindeer Poop Soap
Making the soap isn't as hard as you may think. For this DIY you'll need:
When we're making soap, I always make sure that the measuring cups and spoons that we used are separated from our regular utensils. If you'll be making other soaps, it's a good idea to just buy a set of tools that are used exclusively for soap making so that you don't get sick.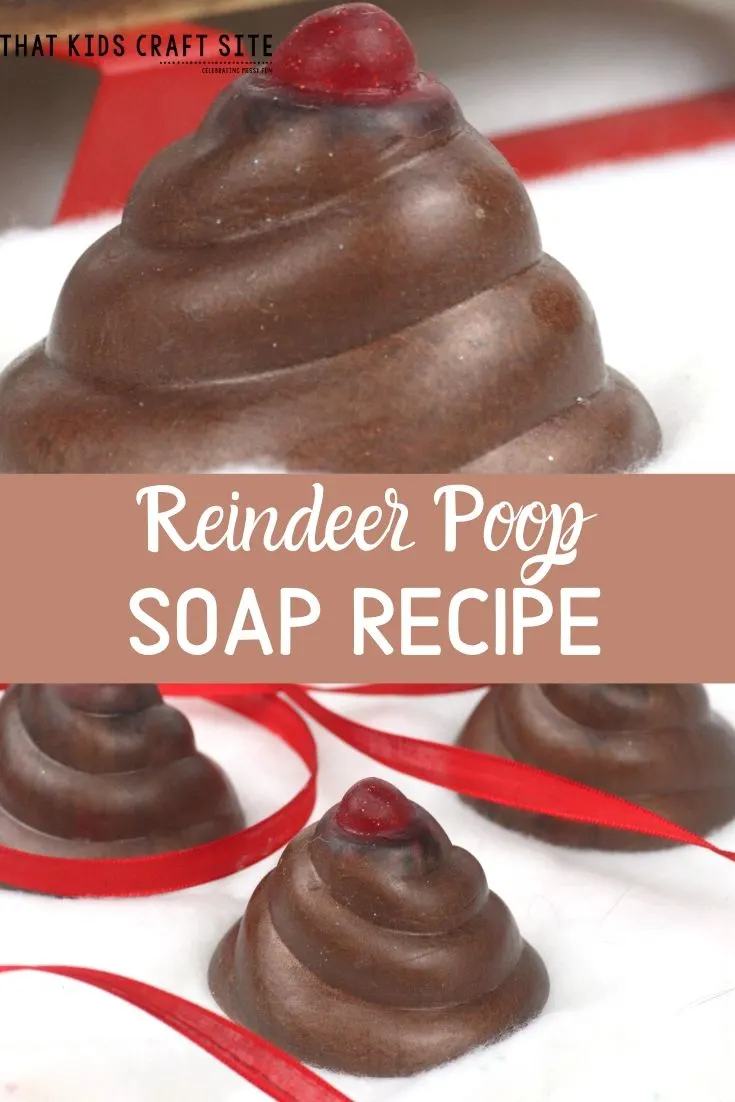 Reindeer Poop Soap Directions
After melting the soap, you add the oil and the red coloring to make the nose. Then you pour it into the round mold and let it set.
Before you pour the melted soap that's been colored brown into the poop mold, be sure to spray the mold with the rubbing alcohol. It makes it so much easier to get out after it has set.
Then place a round, red soap into the top of the poop mold and spray it with rubbing alcohol as well. It will help the soap adhere to the new soap.
Pour the brown soap in, spray it with rubbing alcohol to get out the bubbles, and allow it to harden overnight.
In the morning, pop it out and store it in an airtight container until you're ready to give it to someone as a gift. Lucky them.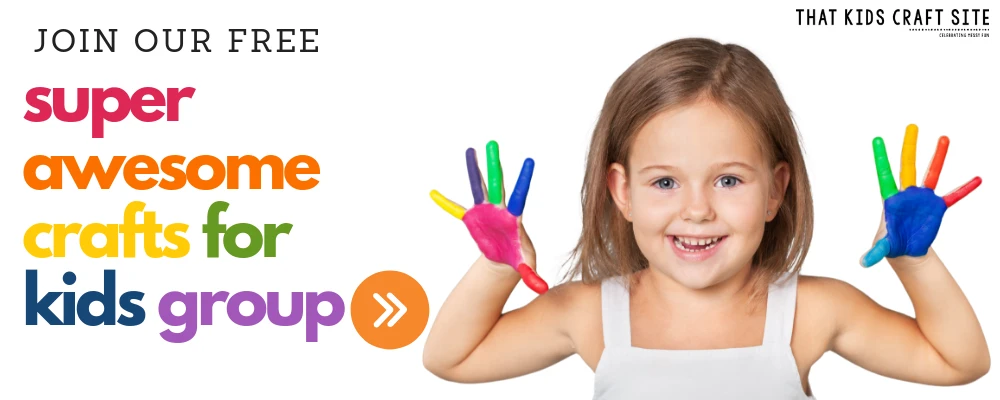 Printable Reindeer Poop Directions
Here are the directions to print out if you'd rather not have your phone or tablet out while you're making your reindeer poop soap.
You Might Also Like These Other Christmas Gift Crafts for Kids