This cereal Christmas tree ornament is a fun and unique craft to do at home or in the classroom to get everyone in the Christmas mood! Simple enough to do with a big group of kids and low maintenance for easy clean up.
Get ready to deck the halls with these cute little homemade Christmas trees!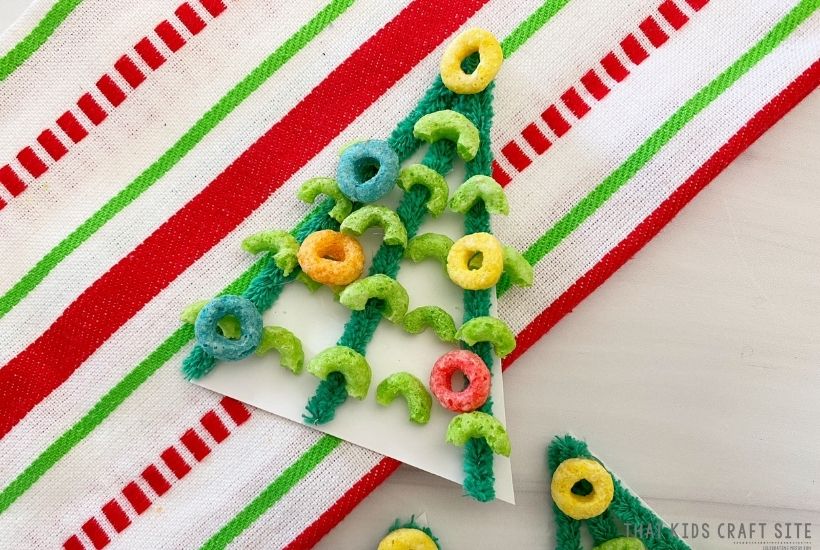 This article contains affiliate links to products that you might like.
Making Christmas Tree Ornaments with Kids
There's something about making crafts using food that kids absolutely love, especially when it's something yummy that they can sneak a few bites of!
These cereal Christmas tree ornaments are the perfect addition to your homemade ornament collection or they even make cute and easy gifts for friends and family!
Or if you are looking for something really unique and different to do with your cereal Christmas tress, make a bunch of them and string them together to make the cutest Christmas tree garland to decorate with.
Whatever you decided to do with your Christmas trees, everyone will love the homemade and unique touch they add to your holiday decor.
So break out the craft supplies and cereal, throw on some Christmas tunes and get ready for some holiday crafting!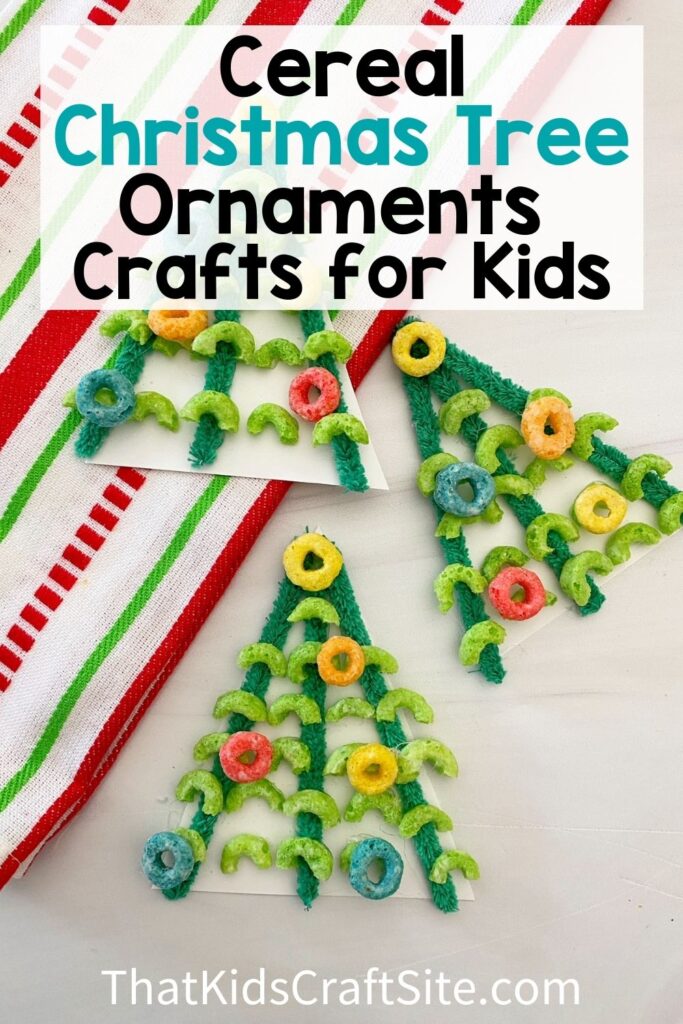 How to Make the Cereal Christmas Tree Ornament
These cereal Christmas tree ornaments are super easy for kids to make on their own with a short supply list and a few easy steps to follow. Just be sure to warn kids not to eat all their fruit loops or there will be nothing left to decorate their trees with!
Materials Needed
Fruit Loops (we like using the individual cups when doing this craft with a class)
Card Stock (white or green)
Scissors
Hot glue or Elmers glue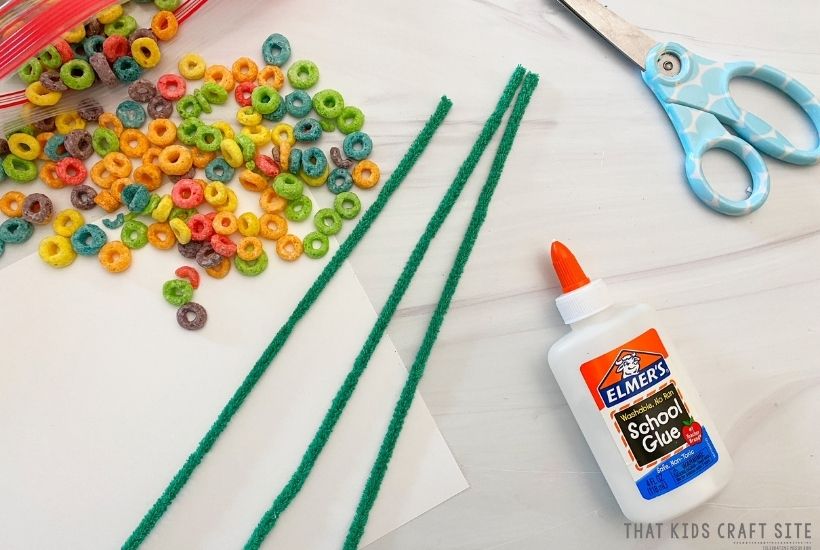 Directions
1. Cut several Christmas tree-shaped triangles from either green or white card stock.
2. Cut a pipe cleaner into 3 pieces that are the length of the side of the triangle.
3. Carefully glue a pipe cleaner to each side and one in the center.
4. Sort out a cup of green Fruit Loops and carefully break them in half using your fingers.
5. Carefully glue the Fruit Loop halves onto the 'tree' with the round side facing up. If you start at the top of the tree and work your way down, it makes it easier.
6. Glue a full yellow Fruit Loop to the top of the trees to look like a star.
7. Then glue several colorful Fruit Loops on the tree to look like ornaments.
8. Let dry overnight if you used Elmer's glue.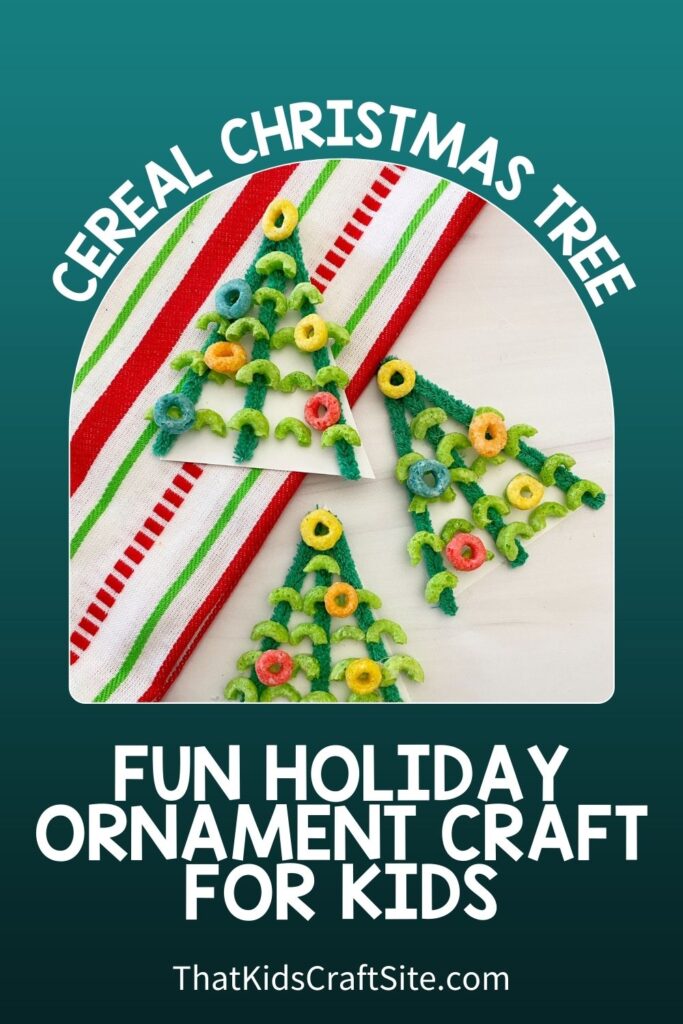 Tips for the Cereal Christmas Tree Ornament
Make them into ornaments! Use a hole punch to punch a hole in the top of your triangle before you start to loop a piece of ribbon through to make them ornaments.
Tastes yucky! Do not eat as all the Fruit Loops are covered in glue.
This fun and unique cereal Christmas tree ornament is the perfect craft to make this season! Easy to make and even easier to clean up this craft won't add any extra stress to your holiday chaos but you will be able to enjoy the memories that come with it for years to come!
You Might Also Like These Other Crafts: