It's the most wonderful time of the year! And this adorable Christmas tree papercraft is the best way to get in the holiday spirit and add some homemade decor to you home!
So break out the garland, or cut out the paper garland, and get crafting!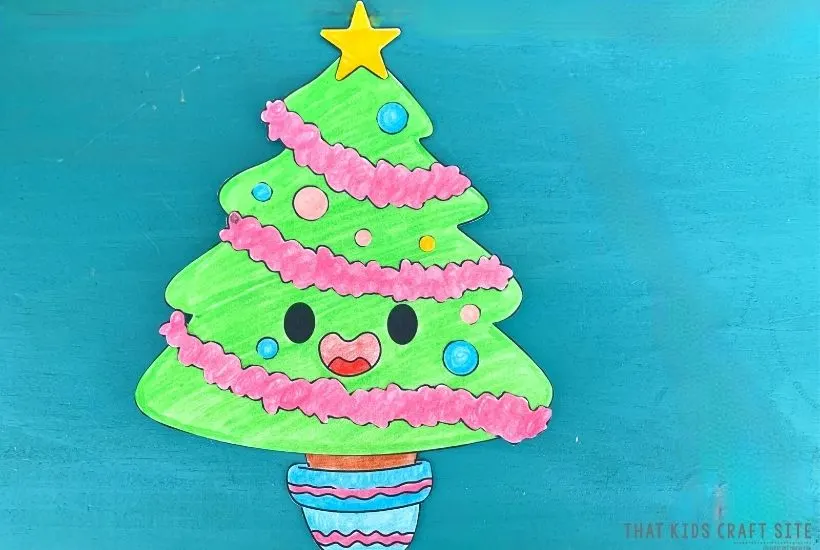 Build-a-Christmas Tree: a Paper Christmas Craft
It's time to deck the halls with this Christmas tree papercraft for kids!
Kids will love getting creative with their own little Christmas tree to decorate, especially when they are not allowed to play with and constantly rearrange the real tree.
Perfect for all ages, smaller kids can practice cutting, coloring and gluing, while older kids can get really creative figuring out how to make their Christmas tree unique!
Plus, this craft is super easy and quick to put together. So you don't have to stress out about big messy craft projects for the kids when you have a ton of other holiday chaos going on.
It also makes a great classroom craft because it's so simple, kids can do most of it on their own, leaving teachers to be able to help here and there or prepare for the next activity!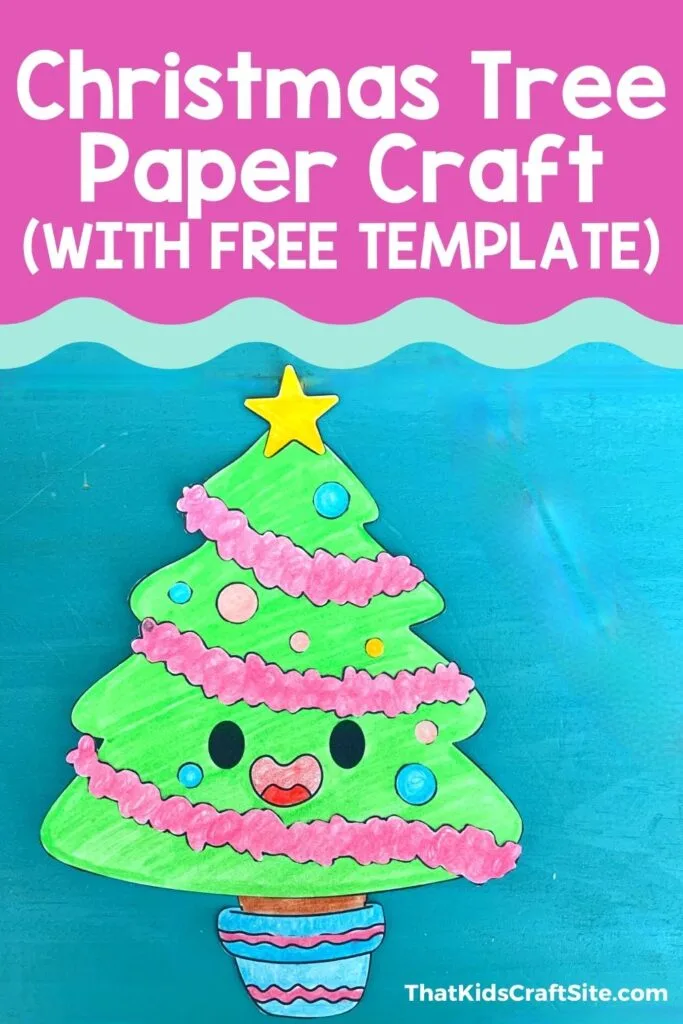 Christmas Tree Craft Supplies
Here's what you'll need to make your own Christmas Tree papercraft.
– kid-friendly scissors
– a glue stick
– crayons or markers (optional)
– the FREE printable template (it's in the Freebies Library!)
Not a member of the Freebies Library yet? No worries! Sign up for it and our weekly newsletter below!
How to Make Your Paper Christmas Tree Craft
This paper Christmas tree craft is so simple, while still fun and creative, it gives even younger-aged kids the chance to be a little more independent and try making it all on their own!
1 – Print out the template from the Freebies Library.
2 – Color the tree, ornaments, garland and pot.
3 – Cut out each piece of the tree and decorations.
4 – Glue on the face first, then glue the rest of your decorations around it.
5 – You're done!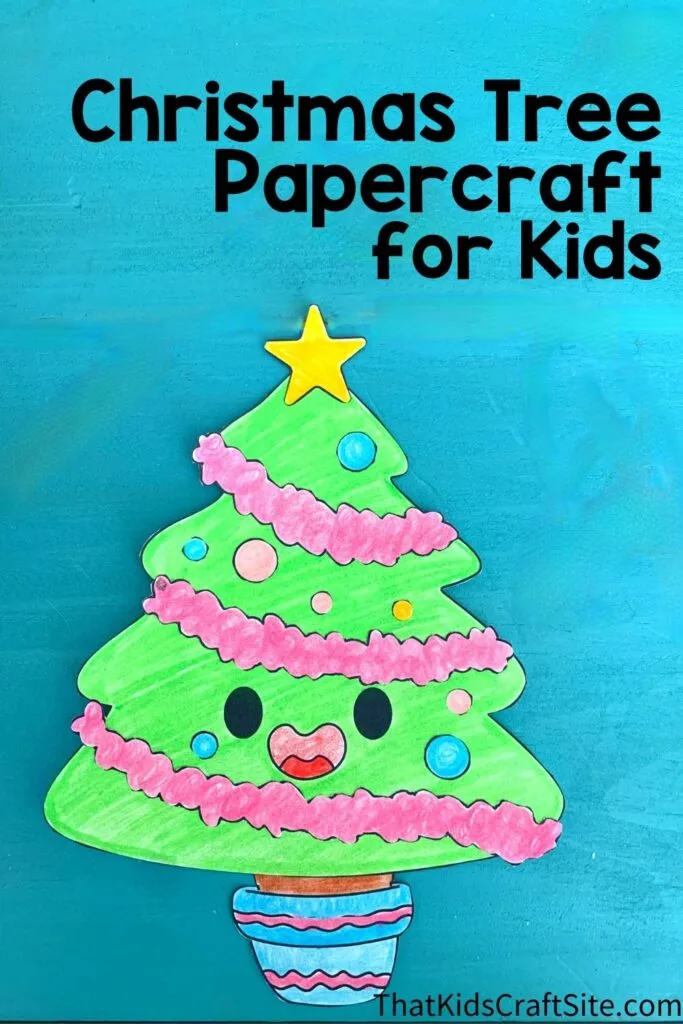 What to Do with Your Christmas Tree Papercraft
You are finished making your beautiful tree but now what? There are lots of creative things to do with your Christmas tree papercraft! Here are some examples:
– Hang it in your room for your very own personal Christmas tree!
– Use it to decorate the front of a giant Christmas card for someone special.
– Tape it a Christmas present you wrapped for someone for a homemade and loving touch.
– Gift to a community helper, like the postmen or garbagemen to show your appreciation for all they do!
There are so many fun ways to spread Christmas cheer, even with just one simple craft! Whether for decoration or a sweet homemade gift, everyone will enjoy this Christmas tree papercraft!
You May Also Like These Other Crafts for Kids: