Santa Claus is coming to town! Get ready for Saint Nick to visit your house and bring lots of goodies by making your own Santa craft.
Kids will love making this Santa as they get more and more excited for Christmas day!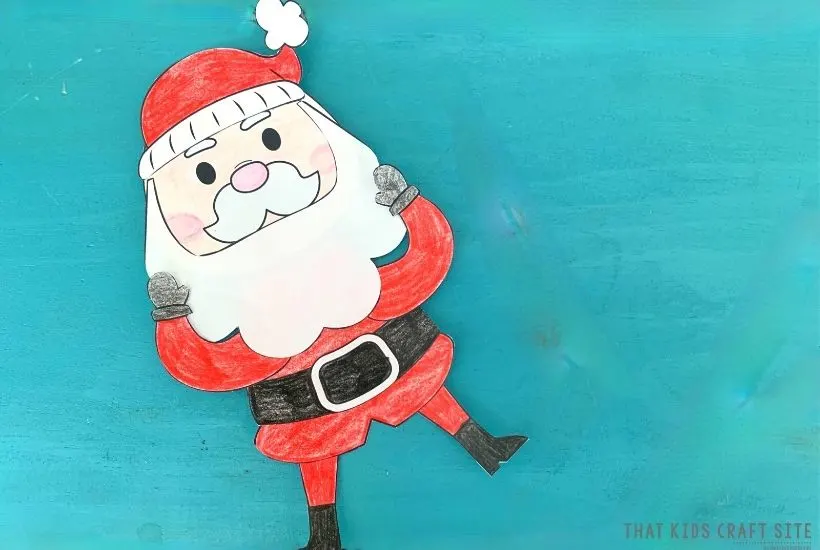 Build-a-Santa: a Christmas Papercraft
Nothing says Christmas better than father Christmas himself and this craft is just the thing to get your kids in the holiday spirit!
It also serves as a great reminder to be on their best behavior because Christmas is right around the corner and he knows if they've been naughty or nice.
Kids will enjoy making this fun and unique craft and you will love the easy, mess free clean up that comes with it!
Plus, not only do kids get to practice cutting and gluing, but you can make it extra fun by giving them the challenge of finding a way to make theirs unique by using their imaginations.
Whatever they decide to do with their Santa's, they will have so much fun creating something all on their own!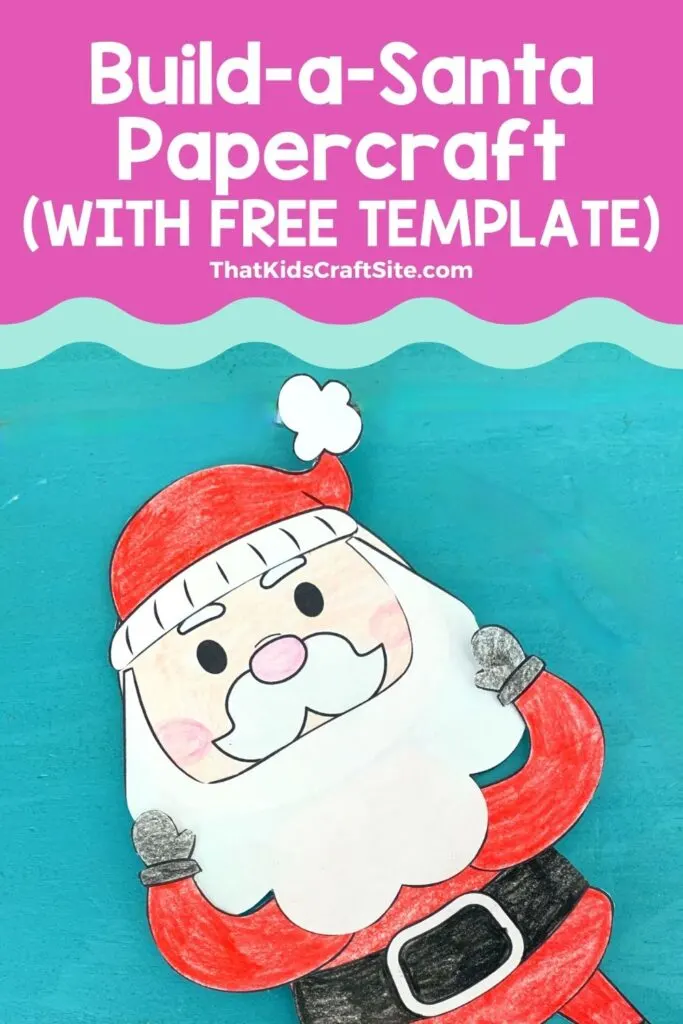 Christmas Santa Craft Supplies
Here's what you'll need to make your own Santa Christmas craft.
– kid-friendly scissors
– a glue stick
– crayons or markers (optional)
– the FREE printable template (it's in the Freebies Library!)
Not a member of the Freebies Library yet? No worries! Sign up for it and our weekly newsletter below!
How to Make Your Paper Santa Craft
This Santa craft is so easy for kids to put together! Just gather the materials for them and let them get to work building the rest on their own!
1 – Print out the Santa template from the Freebies Library.
2 – Color all of the pieces of your Santa.
3 – Carefully cut out each piece.
4 – Glue the pieces to Santa's body.
5 – You're all done!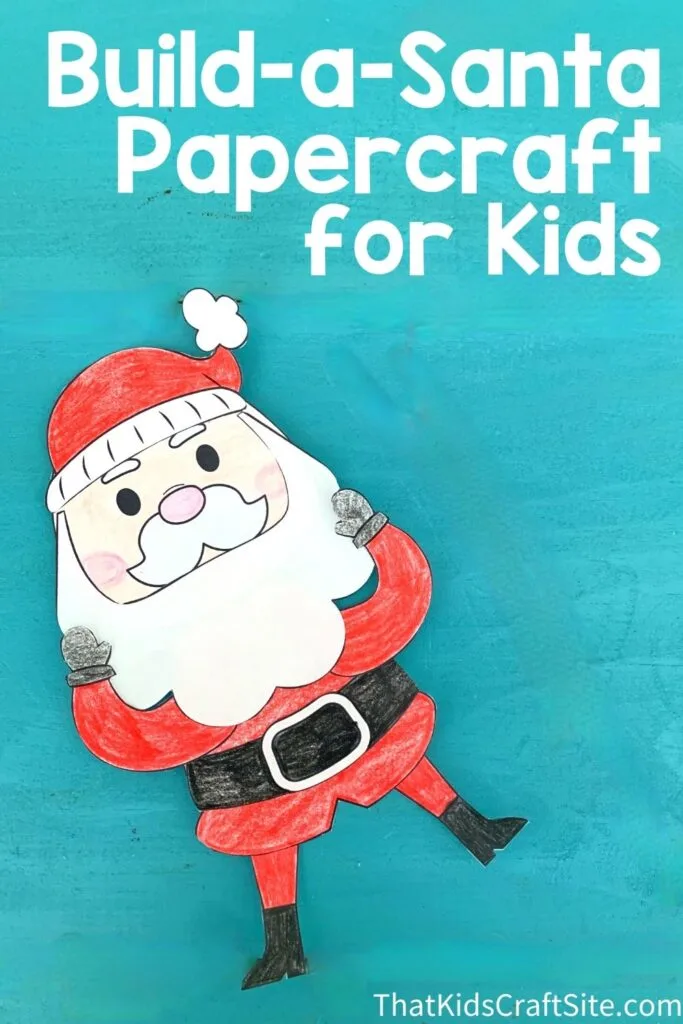 What to Do with Your Santa Craft
When you are finished with your Santa craft it's time to find something creative and fun to do with him!
– Write a sweet note on the back for Santa and leave your craft with the cookies and milk for him to keep.
– Add Santa for the finishing touch to your reindeer garland from the reindeer craft.
– Tape your Santa crafts to the windows for homemade window decor.
– Make a bunch of Santas to giveaway at nursing homes or hospitals to spread some Christmas cheer!
This Santa craft is the perfect craft for busy classrooms with lots of little ones or at home when you need a way to keep kids busy without turning on the tv. It's so simple to put together, it can easily be put together independently even by smaller kids!
You May Also Like These Other Crafts for Kids: