Spring is here and it's the perfect time to make some baby chick crafts! Here are 20+ that will have you chirping with glee!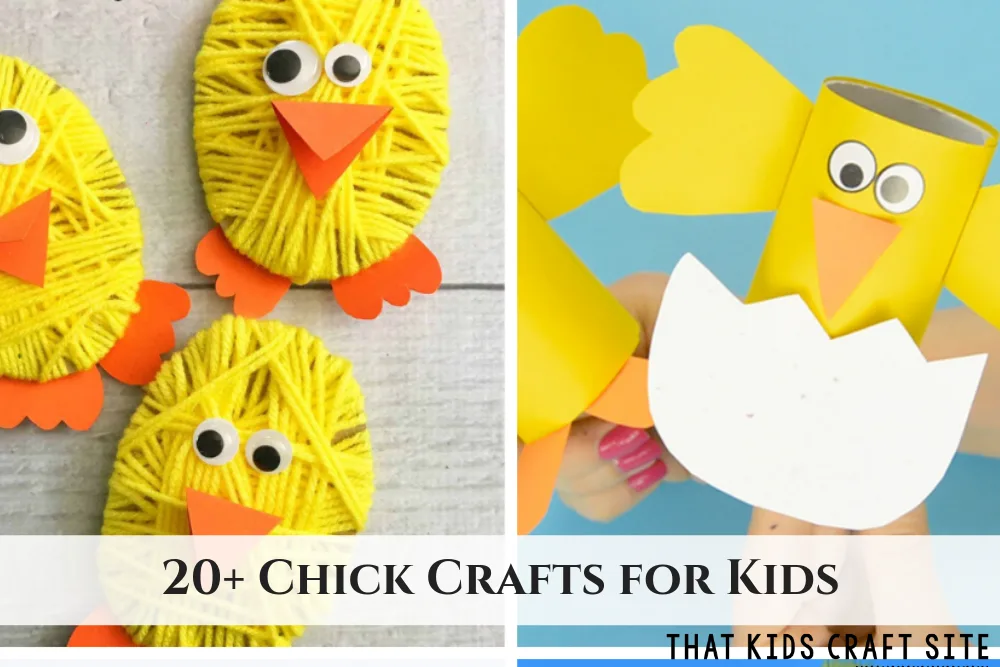 Spring Crafts for Kids
We love springtime here! The hyacinths are blooming, the birds are chirping (and trying to make a nest in our front door wreath…every.single.year), and baby animals are abundant at the local farm. It's a fun time for learning and celebrating the wonders of the season.
One of the ways we like to celebrate the season is with baby animal crafts of course. Everything from baby bunnies to wooly sheep are part of our springtime crafting fun.
This year, we're expanding our baby animal craft repertoire and trying our hand at making some baby chick crafts!
Hatching Baby Chicks
When I taught kindergarten, one of the best science lessons we ever did was having baby chicks hatch in our classroom. A local farmer brought a dozen fertilized eggs into the classroom with an incubator and we waited and watched for those baby chicks to hatch. We made chick crafts, welcome to the world cards, and even did math lessons on when we thought they'd hatch and how big they'd be. It was, hands down, the best lesson ever.
So, it only seems right to introduce kids to some baby chick crafts to celebrate the beauty and wonder of the spring season!
Here are some of our favorite chick crafts! Have fun!
20+ Baby Chick Crafts for Kids
1. Bottle Cap Chicks – via Craft Create Cook
2. Chick Bookmarks – via Red Ted Art
3. Paper Doily Chick – via Messy Little Monster
4. Envelope Chick Craft – via I Heart Crafty Things
5. Paper Plate Chick Craft – via About a Mom
6. Rocking Chick Paper Craft – via Artsy Craftsy Mom
7. Toilet Paper Roll Chick – via Easy Peasy and Fun
8. Hatch the Chick Craft – via Arts Crackers
9. Yarn Chick Craft – via This N That With Olivia
10. Pom Pom Chicks – via Fireflies and Mudpies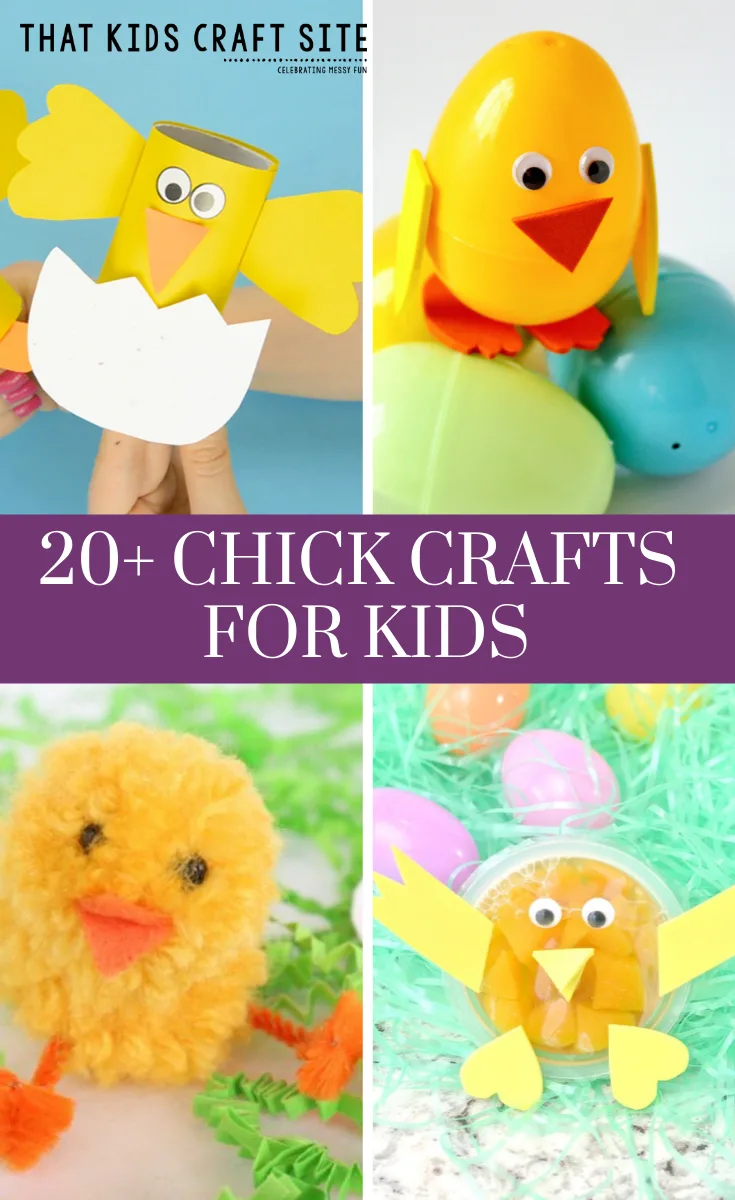 More Great Spring Chick Crafts for Kids
11. Shower Sponge Chick – via Crafts on Sea
12. Fruit Cup Chick – via Wondermom Wannabe
13. Cotton Ball Handprint Chick – via I Heart Arts n Crafts
14. Tissue Paper Chick – via Fantastic Fun and Learning
15. Koozie Chick – via Gluesticks Gumdrops
16. Chick Box – via Artsy Momma
17. Chick Mason Jar = via Simply Southern Mom
18. Hatching Chick – via Darcy and Brian
19. Egg Carton Chick – via Living Well Mom
20. Popsicle Stick Chick – via Craft Create Cook