As the new year begins, why not start it off right with some fun New Year's coloring pages? The ones below are perfect for kids of all ages!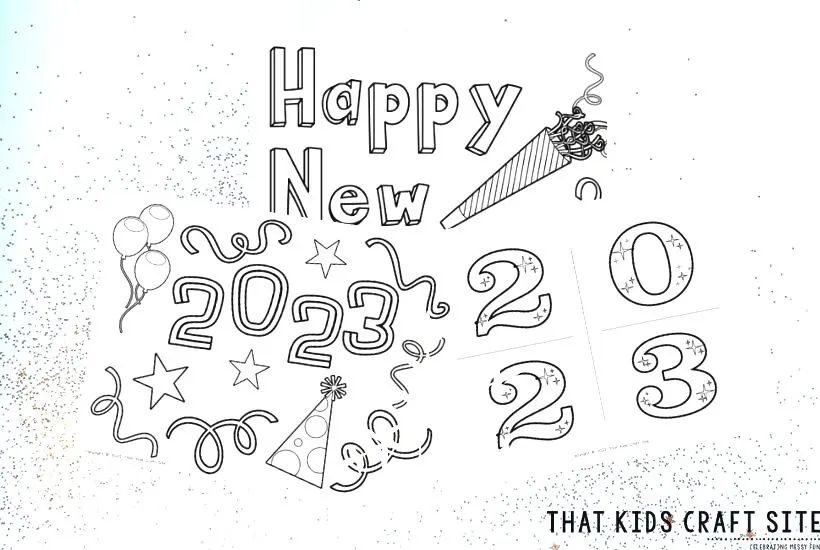 Benefits of Coloring
Coloring is a great activity for kids and adults alike and has many benefits. Here are just a few reasons why you should print out these free printable coloring pages:
Coloring Helps Reduce Stress
Color can be deeply calming and therapeutic. When you have time to yourself, try using your favorite colors to create something beautiful! It will help bring your stress levels down and put you in a more positive mindset for the new year. It's a fabulous calm down activity for both kids and adults!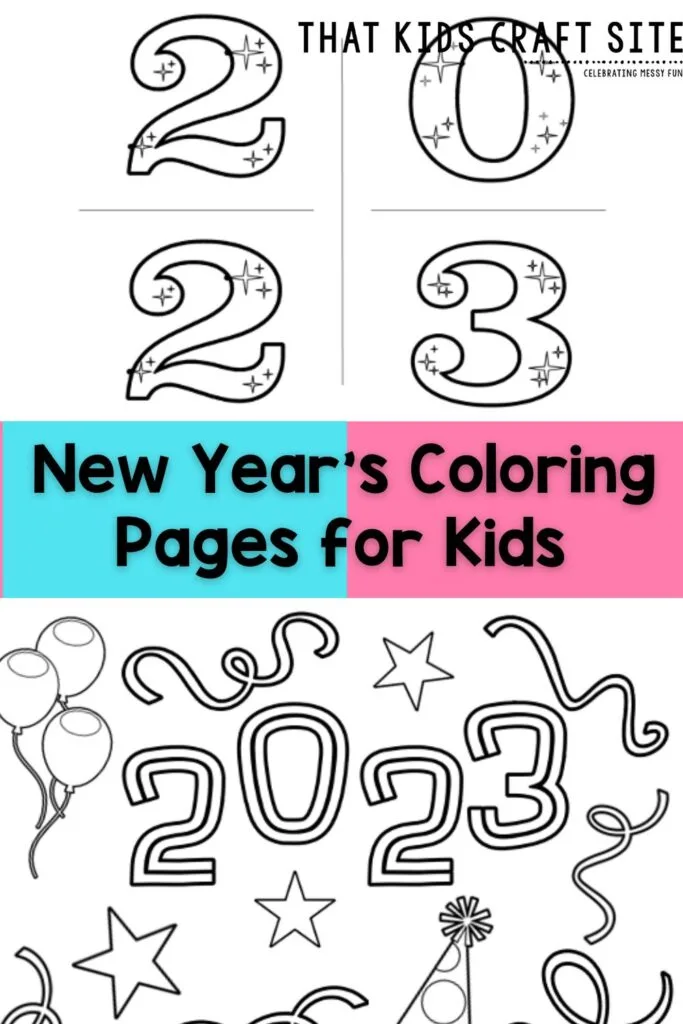 Coloring Encourages Creativity
Coloring requires us to think outside of the box and use our imaginations. With these New Year's-themed coloring pages, you can come up with new and creative ways to express yourself.
Coloring Is a Great Parent-Child Bonding Activity
Coloring together is a great way to connect with your kids. You can talk about new goals for the year while they color in their favorite designs.
Coloring Teaches Discipline
When it comes to coloring, practice makes perfect! Your child will learn patience and focus while they work on completing their picture.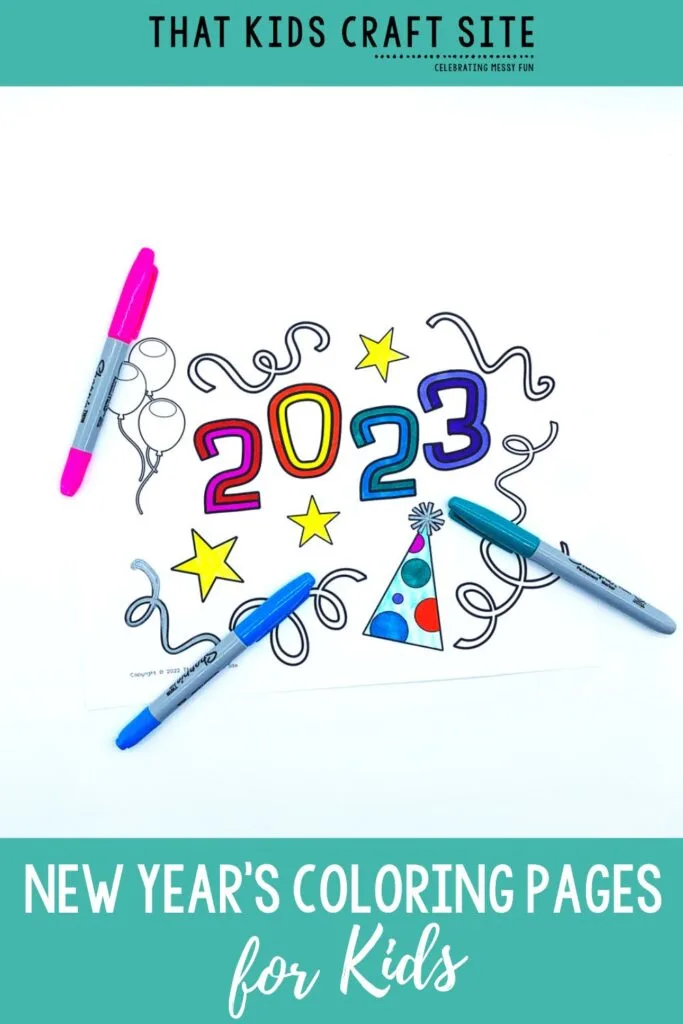 Grab Your Free Printable New Year's Coloring Pages
The coloring pages are just waiting for you in the Freebies Library! If you're already a member and know the password, you can log in here! (Hint: the password is emailed to you in the newsletter every week so just search for That Kids Craft Site in your inbox!)
Not a member yet? No worries! You can sign up below, and the password will be emailed to you.
So don't wait – print out these free New Year's-themed coloring pages today! They are a fun and easy way to start the new year by spending quality time with family and friends. Have fun coloring!
YOU MAY ALSO LIKE…