Load up on fruits and veggies with these fun fruit and veggie Perler bead patterns for kids!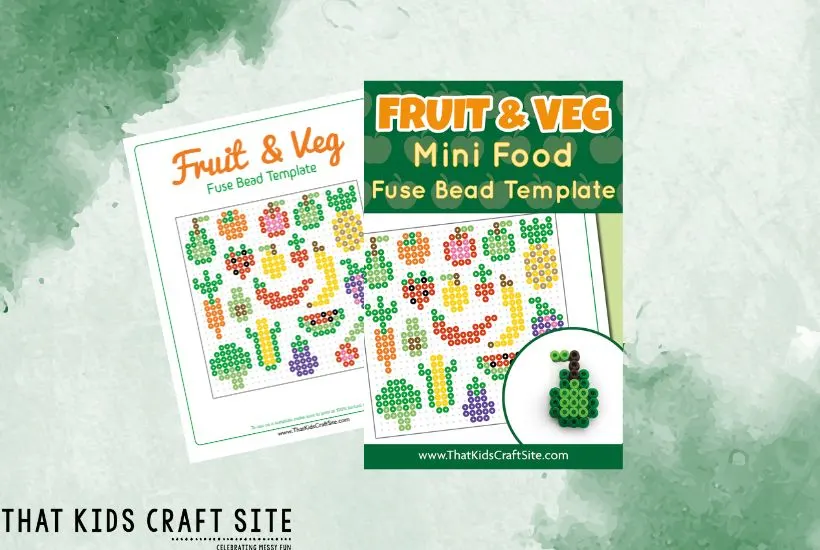 Eating healthy foods, such as fruits and vegetables, can be a bit tricky for little ones.
Turn learning about healthy eating into a fun activity with a few kid-friendly crafts.
Children learn best when they're having fun, so we want to share with you some incredible projects that they are sure to enjoy doing.
Introduce kids to a variety of fruits and veggies by making fused bead crafts.
Perler bead projects are simple to create, fun to make, and are great activities for kids and adults to do together!
Combine fruits and veggies melty bead activities alongside a healthy eating lesson and make learning exciting for everyone.
Head on over to our Freebies Library to find our really great fruits and veggies fused bead template!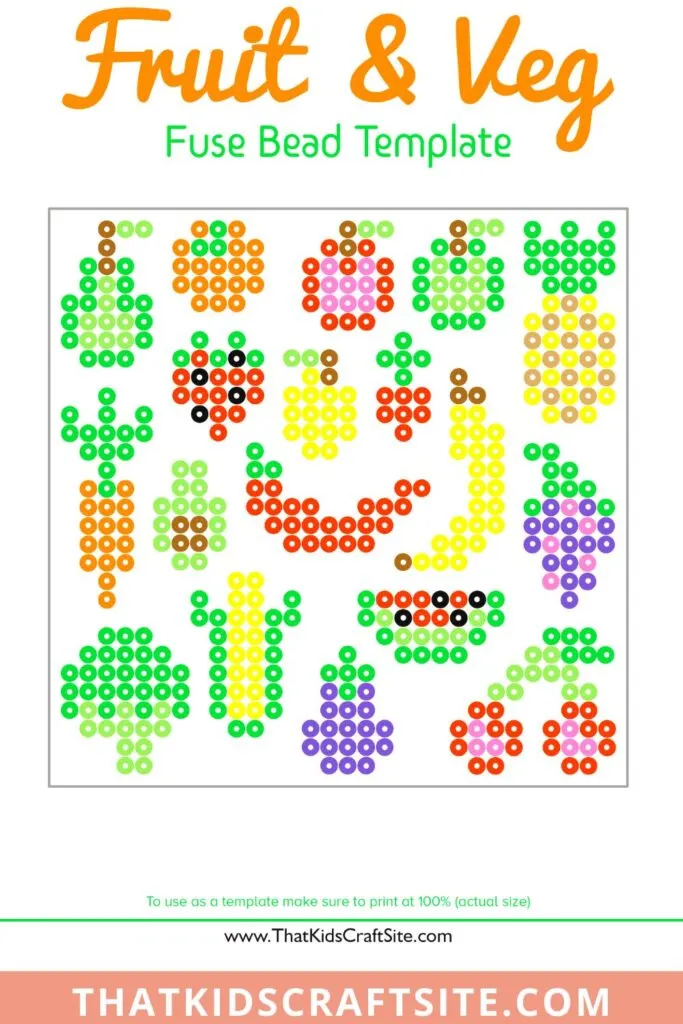 This article contains affiliate links to products that you might like.
Kid-friendly Perler Bead Fruits and Veggies Projects
Have fun and learn about healthy eating with Perler bead designs for fruits and veggies. These patterns are simple to recreate and enjoyable to do.
All you will need to complete a variety of fused bead fruits and veggies projects are our free fused bead templates, Perler beads, an iron, and a few other things.
Below is a complete list of materials to make all the fruits and veggies Perler bead patterns.
Materials:
When you have all of the supplies, below are the instructions to make some of the best Perler bead fruits and veggies!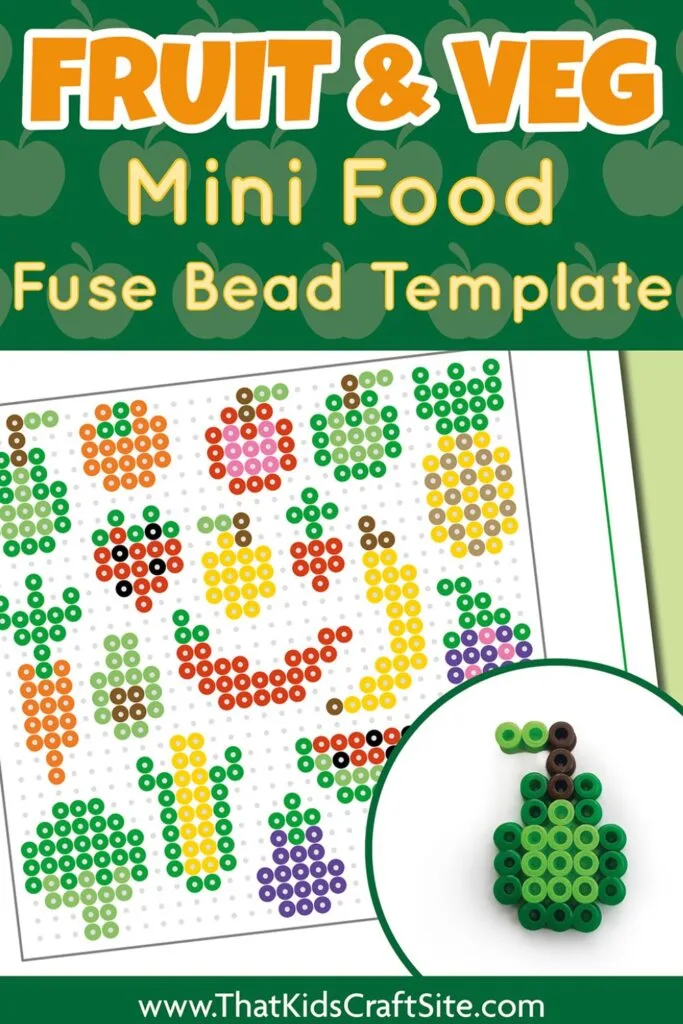 Instructions:
Print out the FREE fruits and veggies fuse bead templates on your printer.
Working on a flat surface or a Perler bead pegboard, match the fused bead pattern to the template. A Perler bead pen dispenser will come in handy here if you would like to use that to help arrange the beads.
When the pattern is complete, cover the top of the design with a piece of parchment paper.
Set the iron to medium setting and when it's all warmed up, gently press it onto the beads to fuse them together. Move the iron around slowly, in a circular motion to make sure that all of the beads melt into each other and become one piece. This will take about 10-15 seconds to fuse all the beads together.
Note: Once one side is melted together, your project is complete; however, if you would like, both sides can be fused. Only one side needs to be fused in order for the project to stay together, so this is 100% up to you.
Your fruits and veggies Perler bead craft is now done! Keep it as is, make it a magnet or turn it into a keychain!
Our favorite fruits and veggies Perler bead designs use an assortment of colors. For example, we made our projects using the summer colors jar, the sunny days bucket, and the multi mix bucket of Perler beads!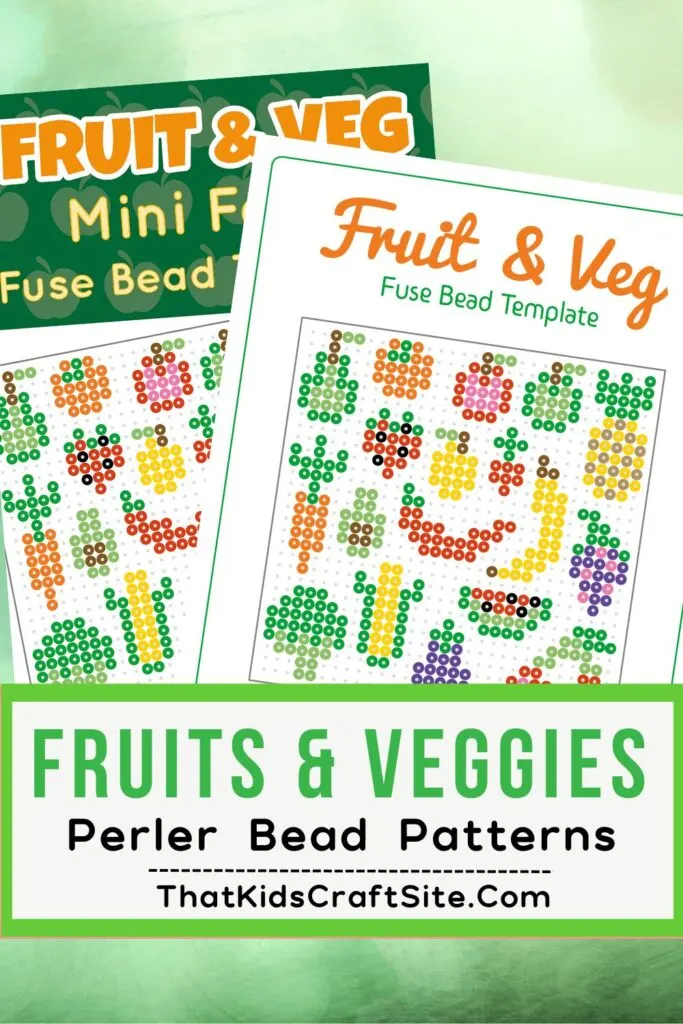 Fruits and Veggies Fuse Bead Patterns for Children
Introduce healthy eating to your little ones with some really fun fused bead projects. Our fruits and veggies Perler bead template is a click away in our Freebies Library. When you're ready, you will find patterns for fruits and veggies and more!
Happy Fusing!
You May Also Like…