All aboard this terrific train craft project that is perfect for toddlers!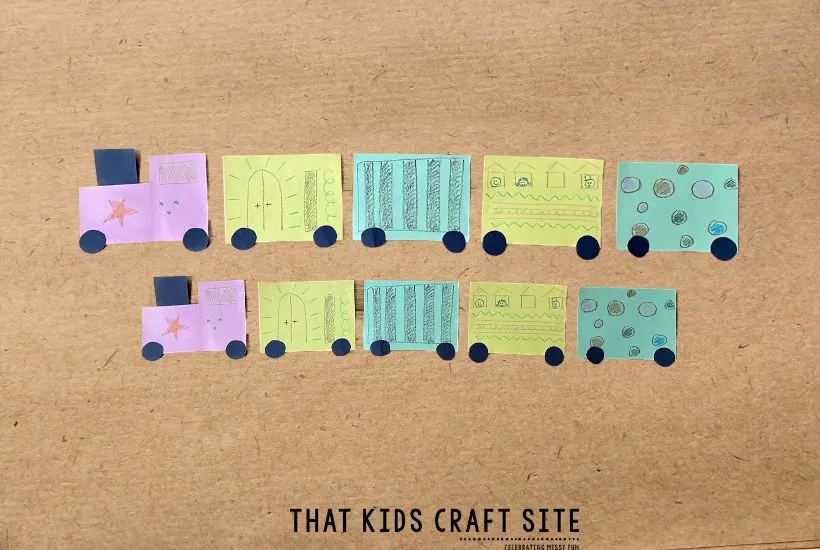 A train craft is just the ticket to teach toddlers about all things trains.
Not only that, but an activity that involves locomotives can be the perfect project to supplement a lesson on transportation.
It's even great for an alphabet unit that focuses on the letter T. A train craft is a simple way to make learning fun and engaging for young students.
Making a train craft can have a number of wonderful growth benefits for your children.
It can strengthen your little one's fine motor skills and expand their minds.
It's also a terrific way to encourage pretend play and support make-believe narratives.
As children put together a super awesome train craft, they will enjoy going on imaginative adventures, making choo-choo sounds, and exploring a variety of train-related information.
Join in some locomotive fun with an exciting paper train craft for little ones.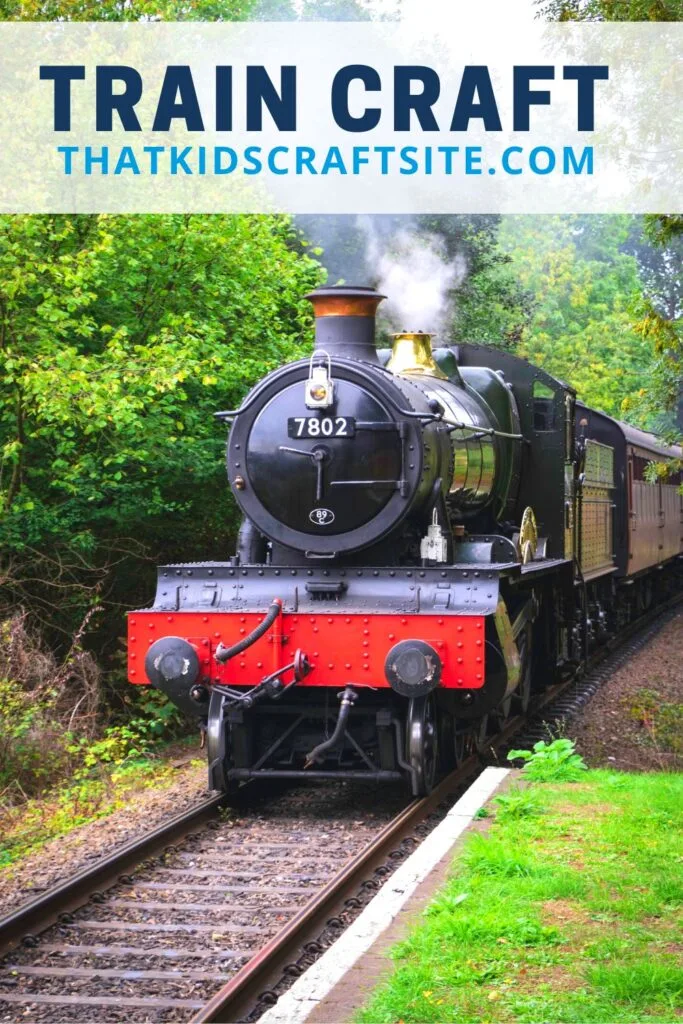 This article contains affiliate links to products that you might like.
Paper Train Craft for Kids
This simple paper train craft is perfect for preschoolers, budding conductors, or just children who are crazy about steam engines.
Make this train as a one-on-one activity, group project, or a combination of both. A great idea for a classroom would be for each child to cut and color their own train car and then put them all together to form a class train.
Take a look below to see what you need to make a really terrific train craft.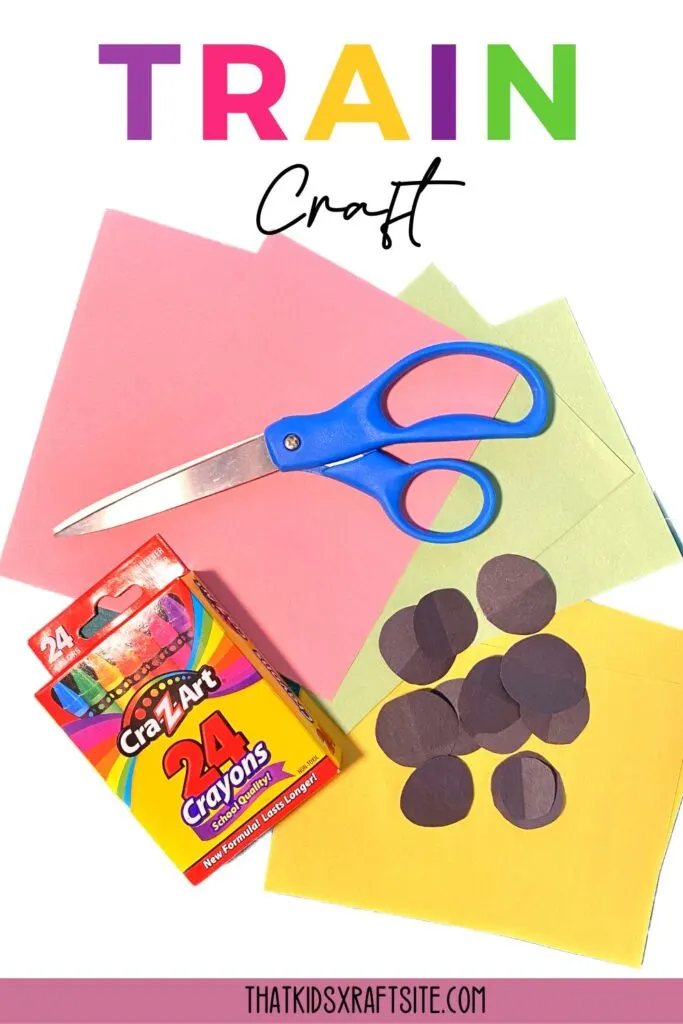 Supplies for a Train Craft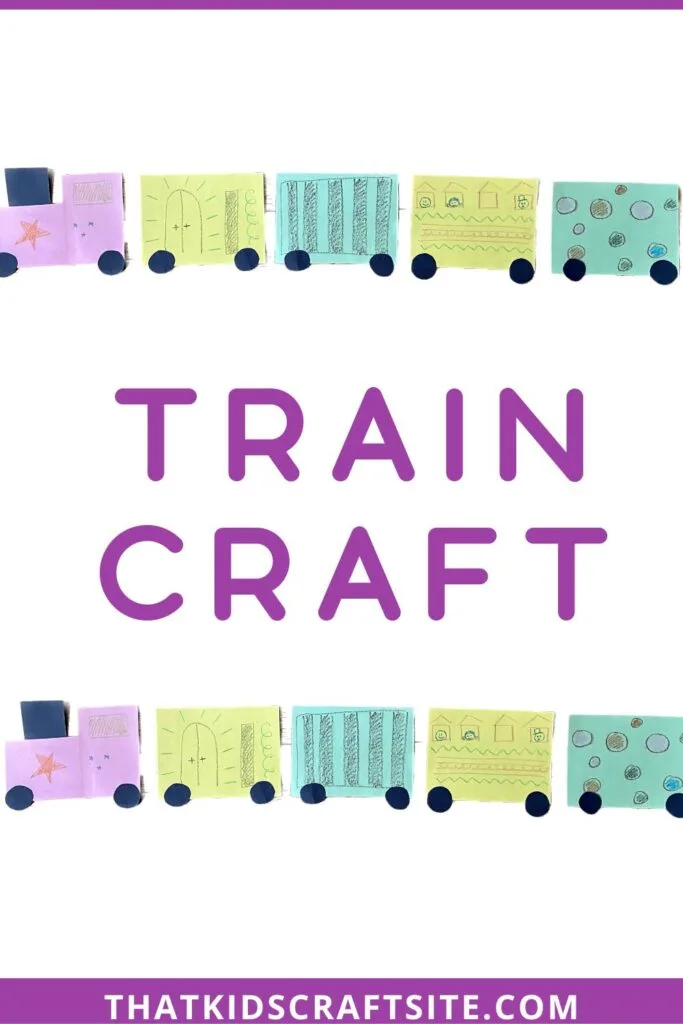 How to Make a Paper Train
First, cut the construction paper into smaller rectangles which will be the cars of the train. This can be done by folding a piece of paper in half and then in half again. Open up and cut on the folds. Each piece of construction paper will give you four rectangles or train cars.
With one of the cut rectangles, go ahead and cut it in half again. With one rectangle up right and tall and the other on its side and short, glue the pieces together. These two pieces will be the engine car.
Next, is the really fun part! Grab the crayons or markers and color the individual train cars. however you want! Add windows, maybe a door, or even draw some people or animals. Don't forget to color the engine, and of course, the caboose!
You're almost there. Take another piece of construction paper and cut out a bunch of small circles. These will be the wheels of the train.
Note: Parents and Teachers – If you have younger learners, they may benefit from pre-cut designs that can be glued on. Think small rectangles for windows and doors, animal and people silhouettes, a steam engine, small circles for the wheels, and more!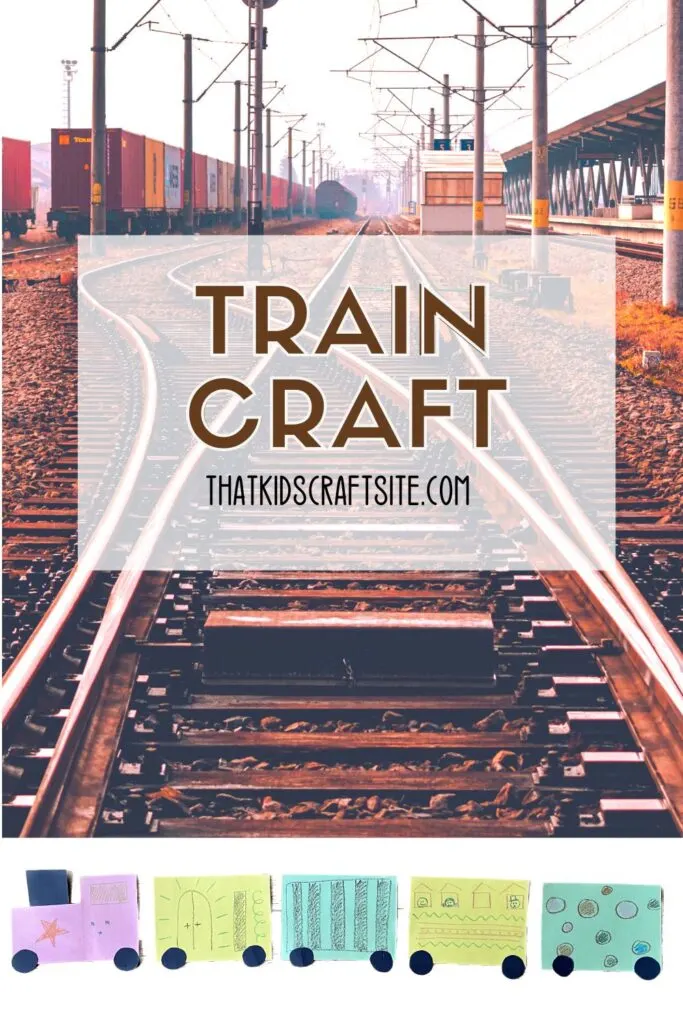 Glue or tape two to four wheels onto the bottom part of each of the train cars.
Finally, glue or tape all of the cars together to make one long train. If you prefer, you can cut up smaller rectangles to use as hitches to connect the cars, like we did.
All done! Now, you can spend hours of fun playing with your paper train!
Inspire Paper Train Craft Play
With the train craft complete, little learners can explore trains even further through imaginative play!
Kids can add action figure props, build a train station out of blocks, or even construct a railway on the floor with masking tape!
They can also go all out and create a whole town from cereal boxes for the train to travel through. However, they want to play with their train; what really matters is that they have fun and learn while they do.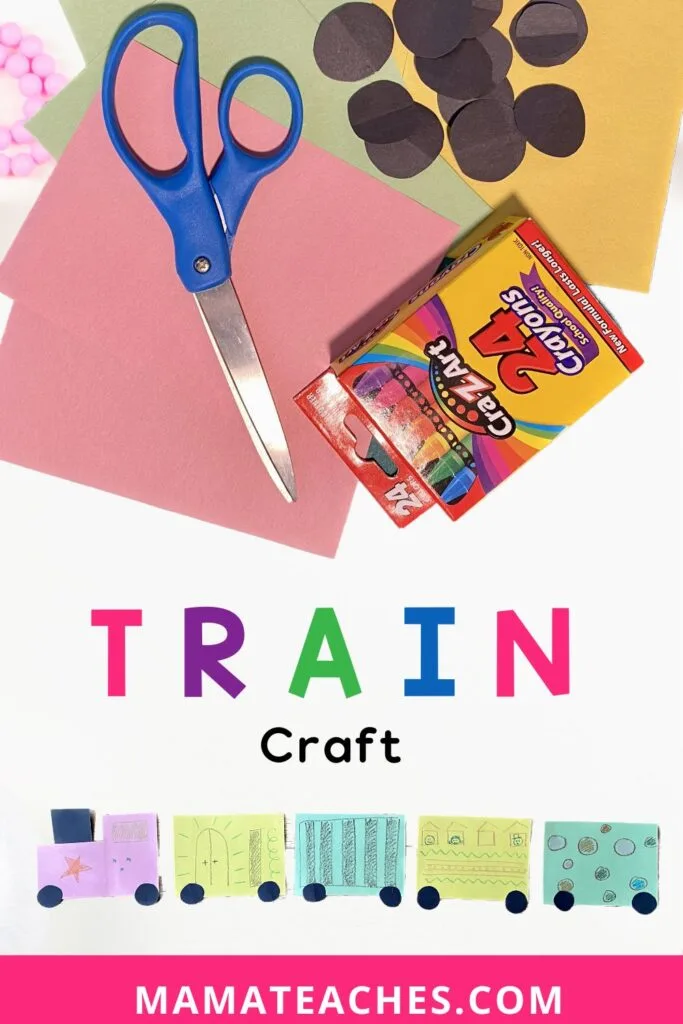 Kids Train Craft
This easy kids' train craft will be a favorite activity for little learners. It will lead to lots of excitement, education, and locomotive knowledge that children will enjoy.
Whether young students are imagining passengers riding the rails, pretending the train is hauling freight, or playing make-believe as a conductor traveling around the world, there are endless options for fun with this paper train craft.
Happy crafting!
You May Also Like…