Terrific and teachable, these letter T crafts are a great way to bring some hands-on learning to your alphabet studies!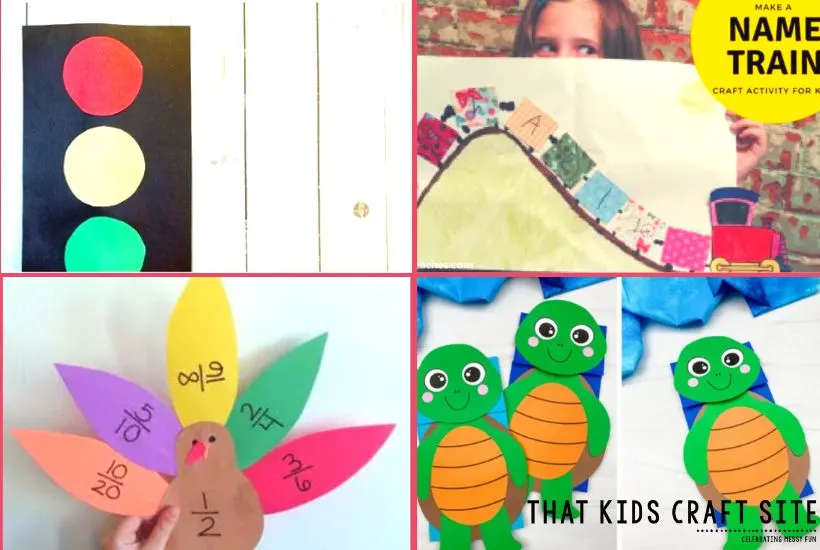 Take a look at some of the amazing alphabet crafts we have gathered for you and your little ones to create! We have 21 different projects for you to choose from that are all based on items that begin with the letter T.
Teaching the Letter T
Being familiar with the letters of the alphabet is extremely beneficial for children in preschool and the lower elementary grades.
Your children's vocabulary and reading skills will flourish once they have a strong foundation of identifying and pronouncing letters!
Crafts are great to incorporate into lessons because they get kids excited to learn.
Projects such as the ones listed below will transform a normal alphabet lesson into a fun and interactive experience for everyone involved.
Each of these letter T crafts has easy-to-follow directions as well as step-by-step photos to guide you along the way!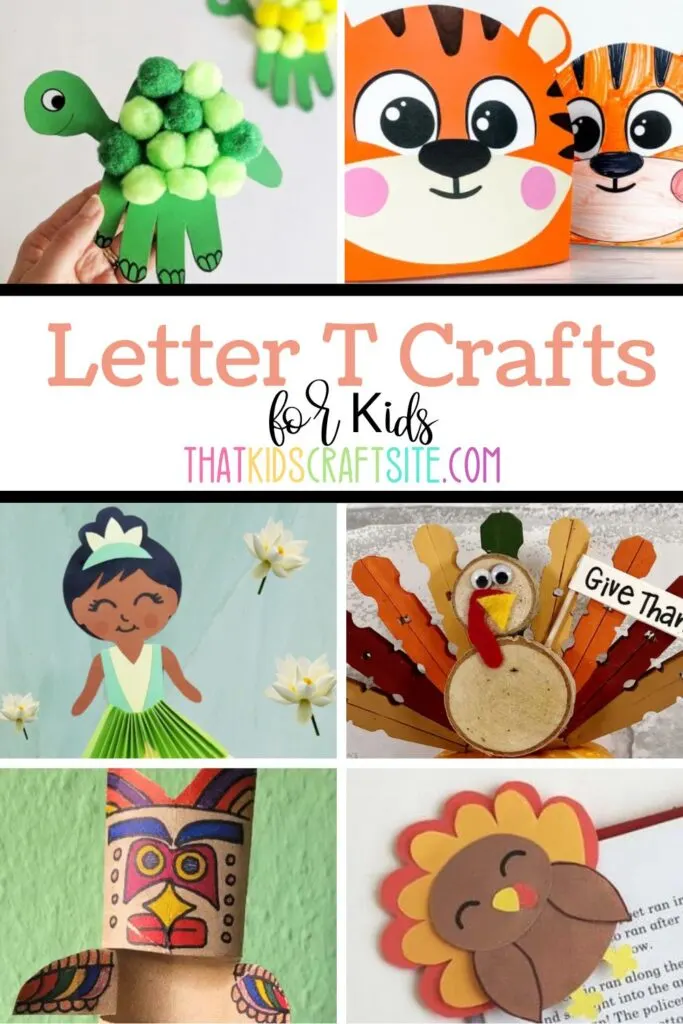 This article contains affiliate links to products that you might like.
Supplies Needed for Letter T Crafts
Here is a list that highlights some of the most commonly used craft supplies throughout the letter T crafts!
Coloring Supplies (Markers, Crayons, Colored Pencils)
Glue or Glue Sticks
Paper Plates
Paint
This list is a good start as far as what to have on hand… however, it is always a good idea to click on the specific craft you would like to complete just to make sure you have all the items you need (before getting started)!
There is nothing worse than having to run to the store in the middle of a project.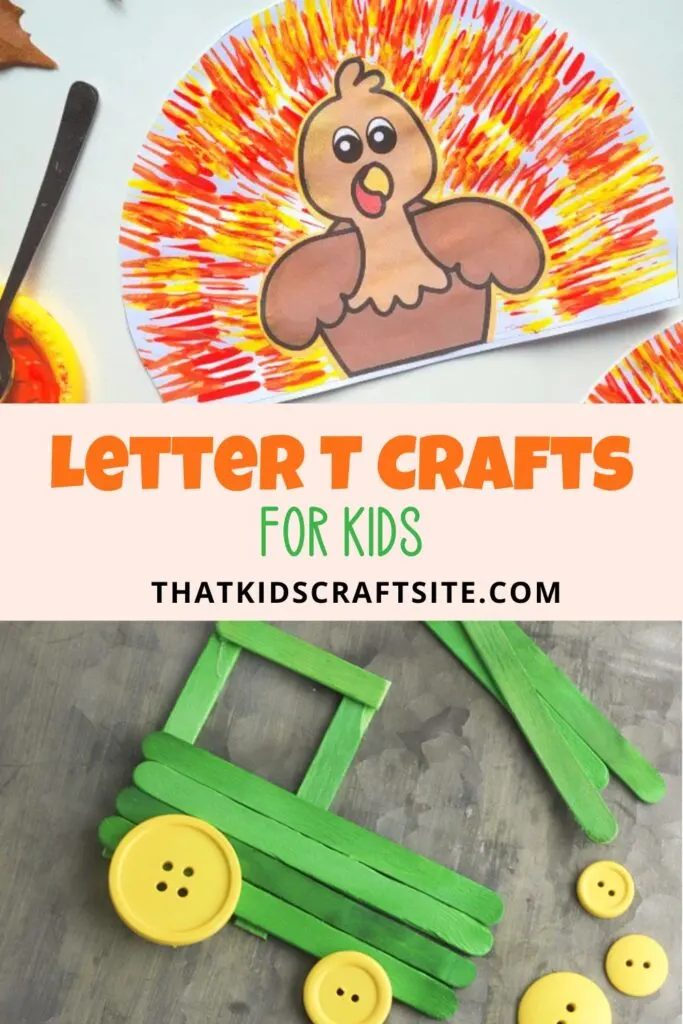 Terrific Alphabet Crafts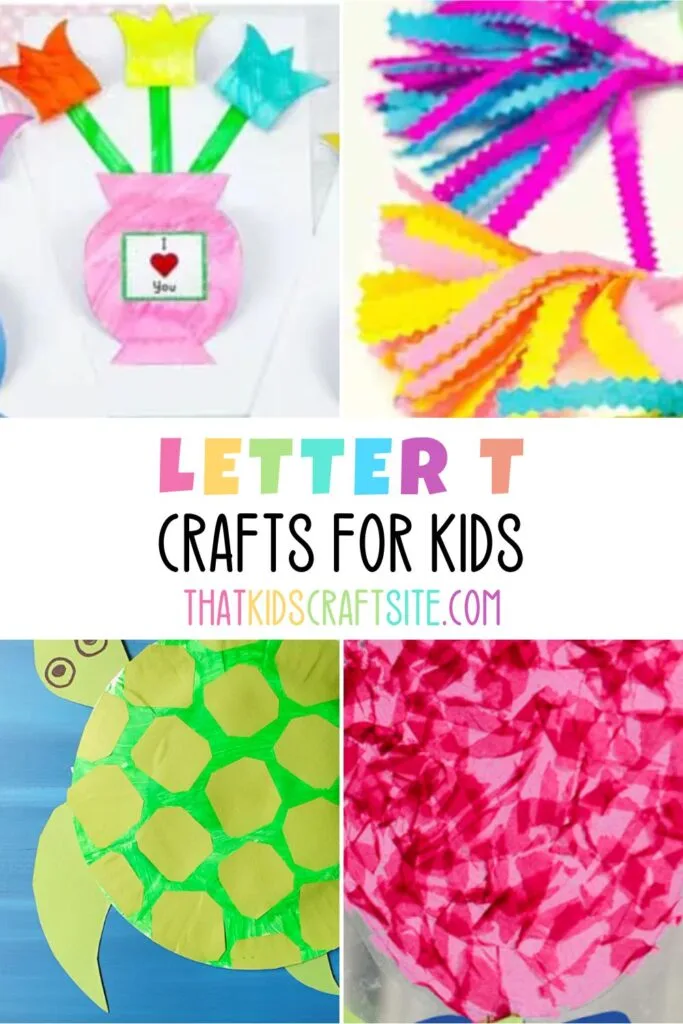 We are proud to provide various types of activities for you and your kids to try.
We hope your little learners love trying their hand at these terrific letter T crafts!
You May Also Like…