Create spooky delight with a Haunted House Halloween Perler Bead Pattern!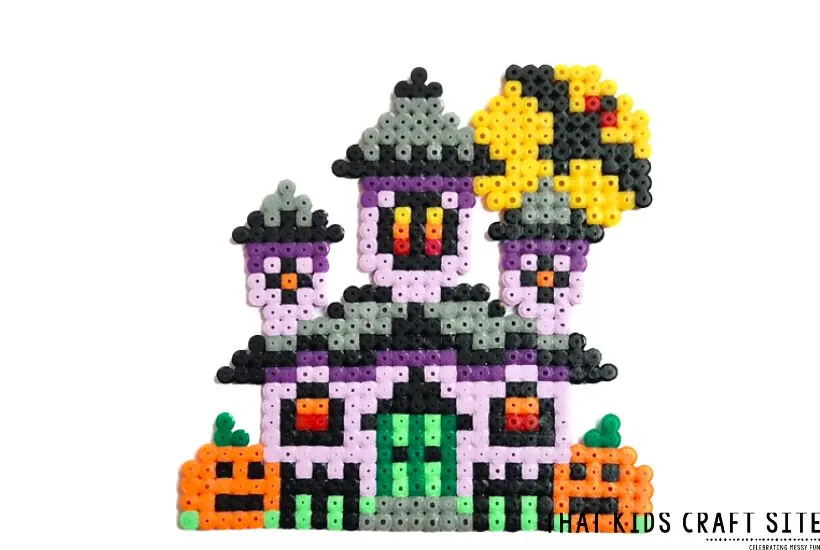 Halloween is the spookiest time of the year.
It's a time for costumes, candy, and, of course, creative decorations.
If you're looking for an exciting holiday craft to do, then look no further.
This Haunted House Halloween Perler bead pattern is the perfect spooky project.
It will set the mood for the season, and encourage one-of-a-kind art making.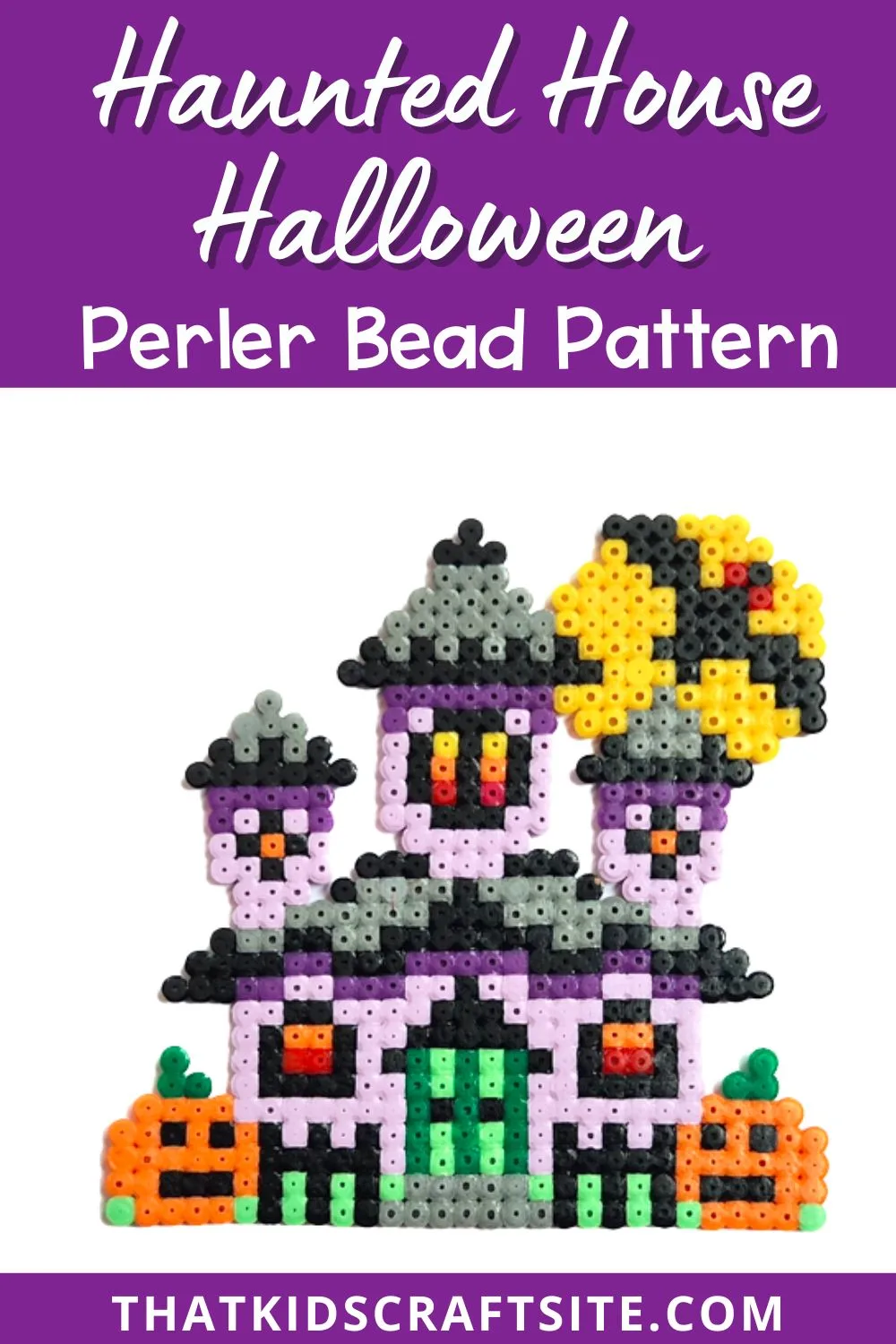 This article contains affiliate links to products that you might like.
Crafting with a Haunted House Halloween Perler Bead Pattern
Perler Beads: A Crafty Delight
Perler beads are small, cylindrical plastic beads that are put together to make an image.
They are arranged on a pegboard and then fused together using an iron.
This forms a single piece of colorful artwork that can be displayed in a number of ways.
Perler beads give crafters of all ages endless opportunities to show off their creative skills.
In fact, the Haunted House Perler bead pattern is perfect for bringing out imaginations.
This craft brings Halloween to life and showcases creative thinking, at the same time.
Getting Started with Haunted House Perler Bead Patterns
Before you embark on your haunted house adventure, gather the following supplies: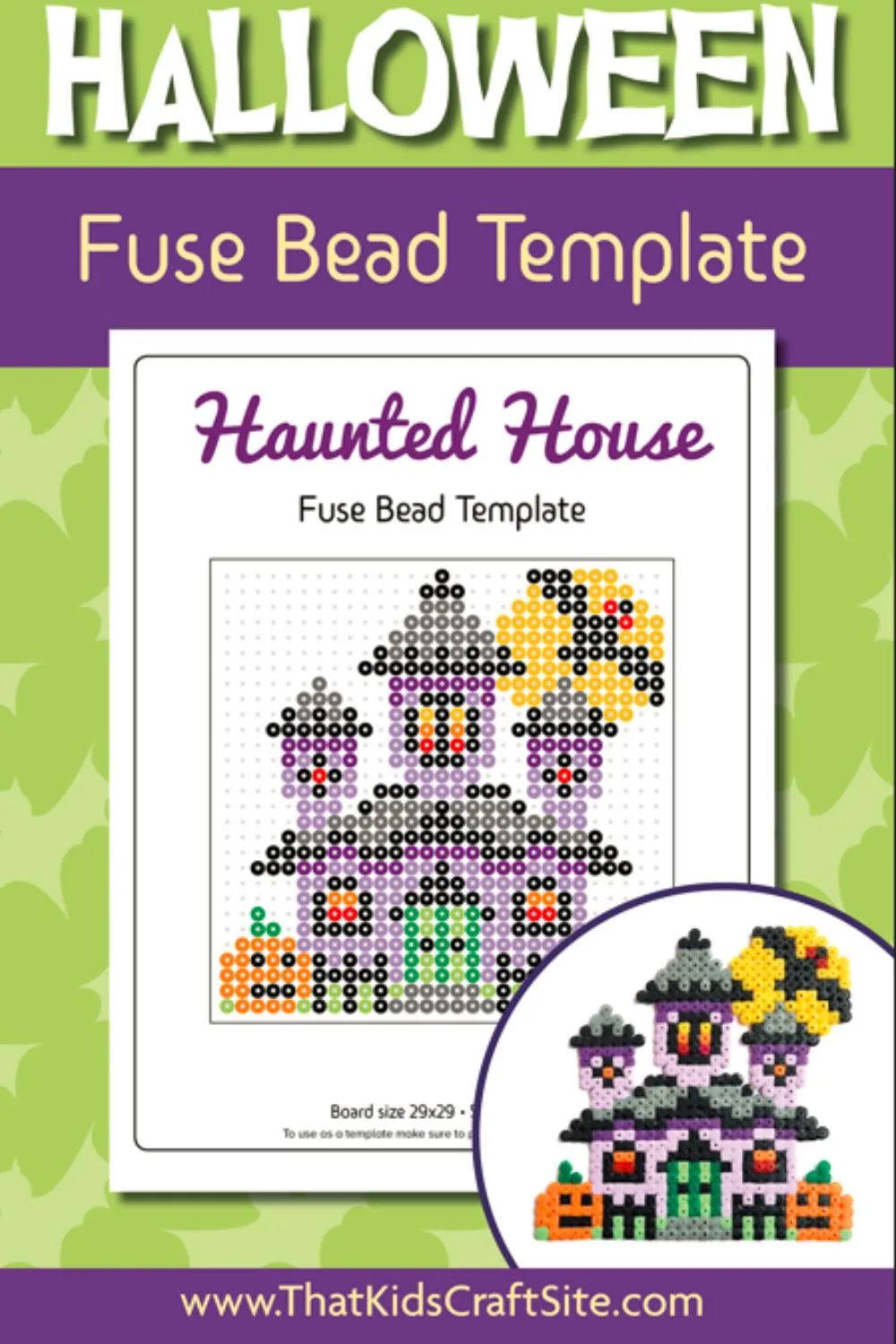 Choose the colors you'll need for your haunted house.
Typically, dark and eerie colors like black, gray, orange, and dark purple work well.
Glow in the dark beads are also great for adding a mysterious glow to your project.
You'll need a square or large pegboard to arrange your beads.
Locate the Haunted House Perler bead pattern in the Freebies Library or click on the image below to sign-up!
Once you have it, print out as many as you need.
You'll need this to cover your design before ironing.
Ensure you have an iron and ironing mat ready for the final step.
Now that you have your supplies, follow these steps to create your masterpiece:
Making the Haunted House
Arrange the Beads
Place the beads on the pegboard according to your pattern.
Remember, using dark colors creates a spooktacular Halloween vibe.
Iron
Gently cover your bead design with ironing paper.
Use a medium-heat iron to melt the beads together.
Be cautious and follow safety guidelines.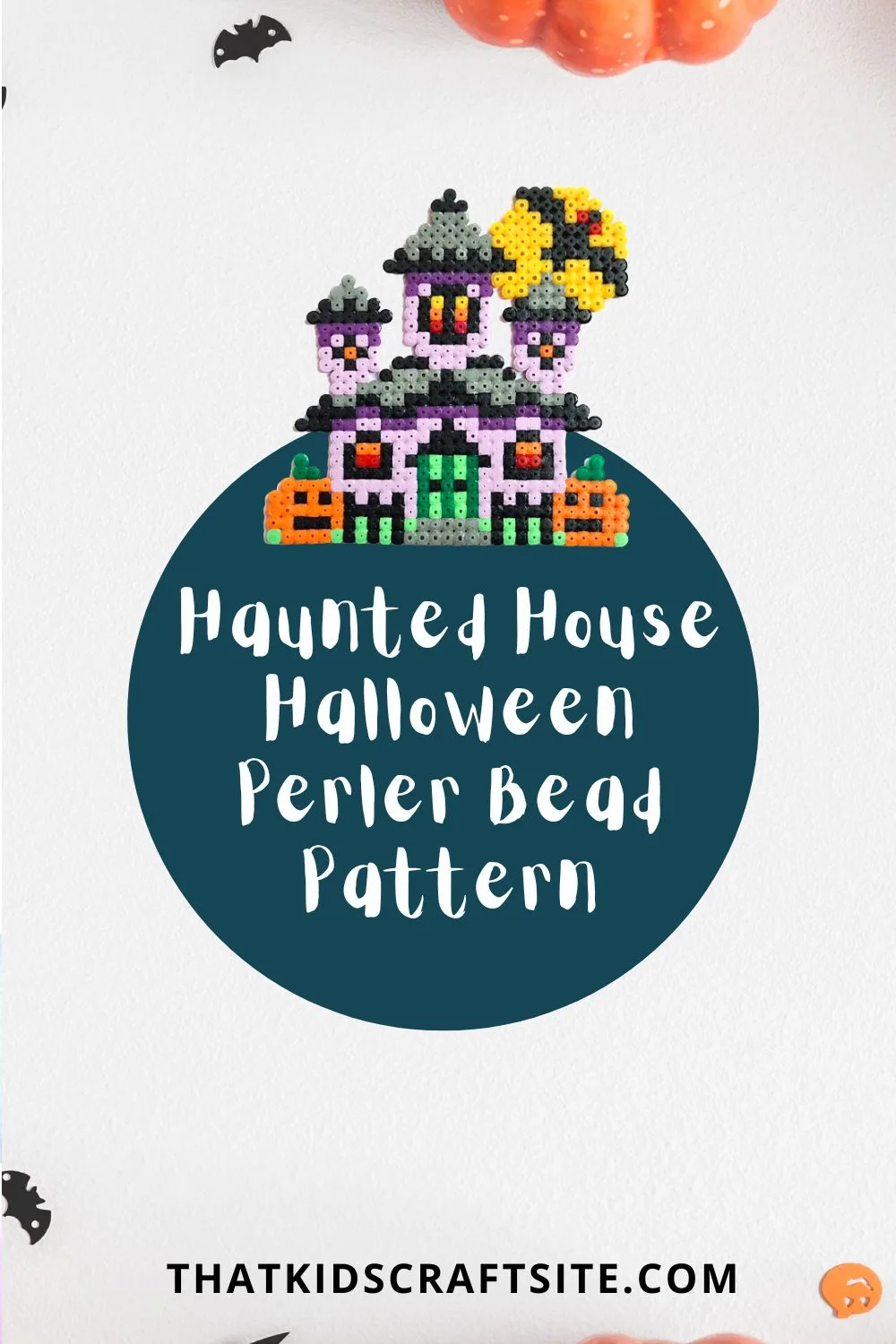 Cool and Display
Allow your creation to cool before carefully removing it from the pegboard.
Once it's solid, you can display it as you like.
Consider turning it into a Halloween ornament, a spooky coaster, or a piece of wall art.
Spooktacular Haunted House Halloween Perler Bead Pattern
Make some Halloween magic with this Haunted House Perler bead template.
Now that it's complete, you'll have a fantastic, homemade decoration.
This craft is a true Halloween treat in itself!
So, as the spooky season approaches, embrace this Haunted House Perler bead pattern – it's perfect to do after a Halloween escape room!
It's a creative endeavor that combines the joy of crafting with the eerie allure of Halloween.
---
You May Also Like…