Harvest season is in full swing and these fun fall activities make the perfect October crafts for kids!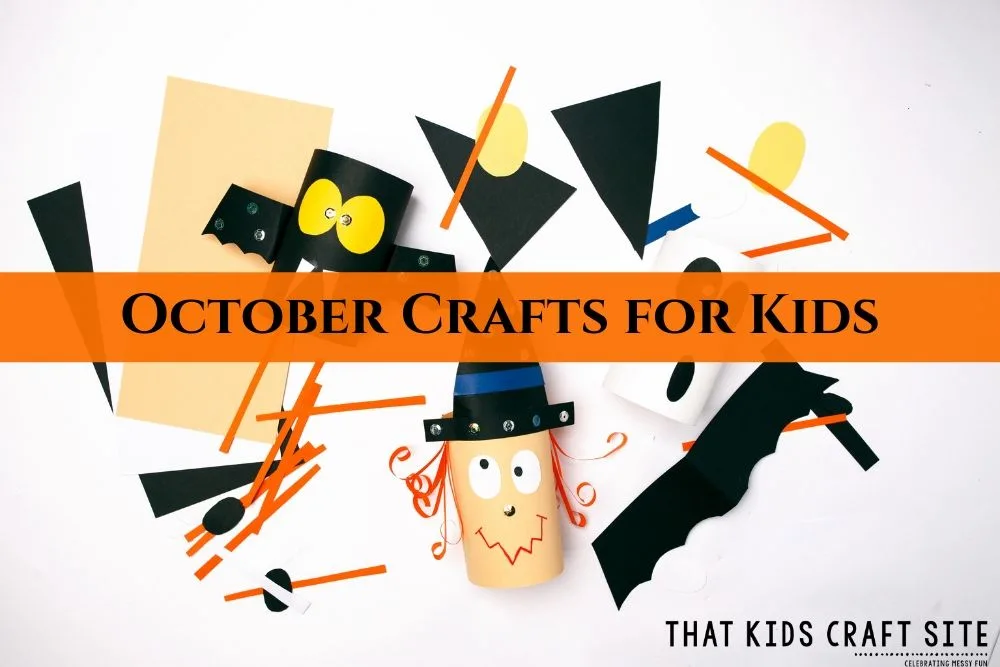 October Preschool Crafts
With the start of fall and harvest season and Halloween on tap, October is filled with great inspiration for creativity!
Gather up some simple supplies and get ready to have a great time creating lots of fun October Preschool Crafts with your little ones this season!
We've got some great ideas to help you along all throughout the month!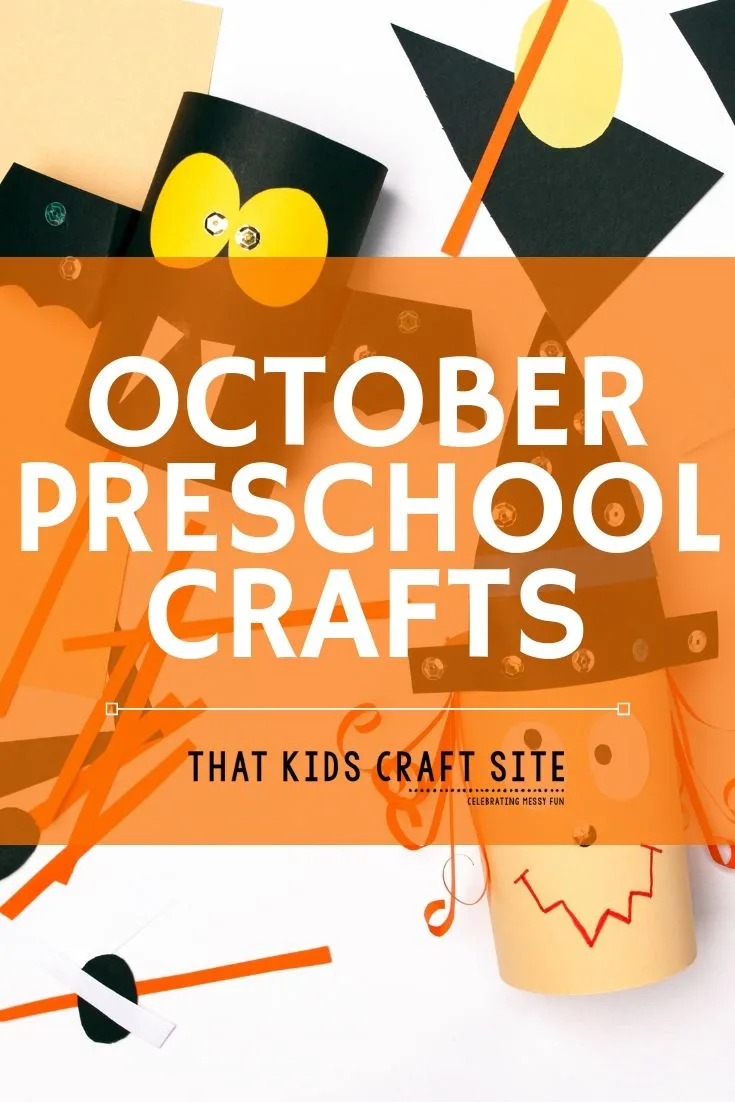 This article contains affiliate links to products that you might like.
October Crafts
Frankenstein Rolls
Turn those old paper towel and toilet paper cardboard rolls into some spooky Frankenstein decorations for Halloween!
All you need is some colored construction paper, a glue stick, a marker, scissors, and a toilet paper roll!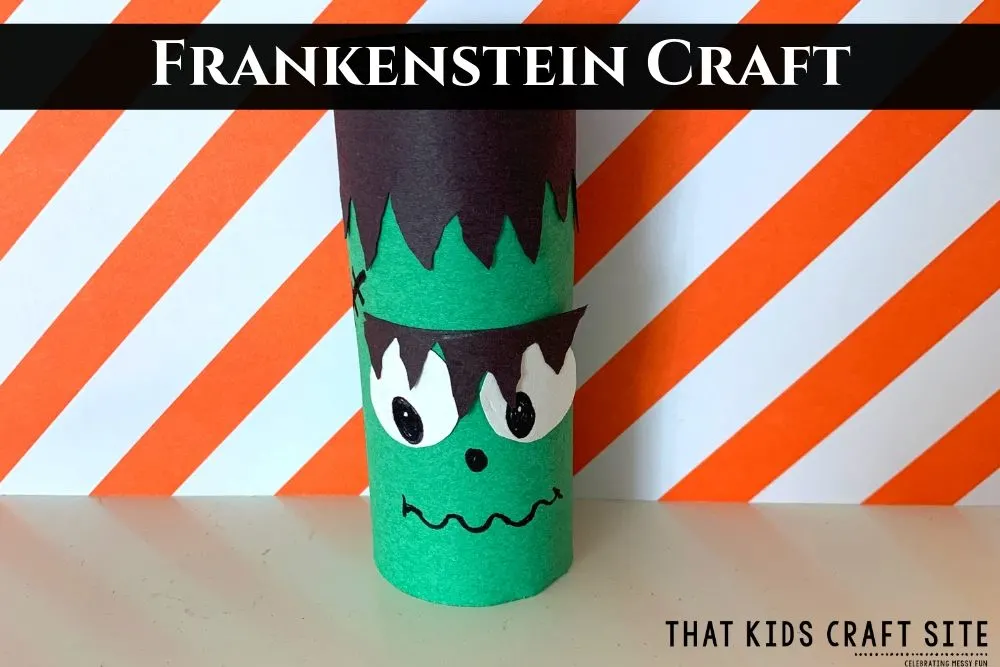 Find the complete directions here.
Paper Plate Pumpkin Craft
If you're setting up a bulletin board or just want a fun fall craft for kids, these paper plate pumpkins are quick and easy.
The best part? All you need are some crayons, scissors, a marker, construction paper scraps, and a paper plate! Making it is that easy!
Get the complete step-by-step directions here.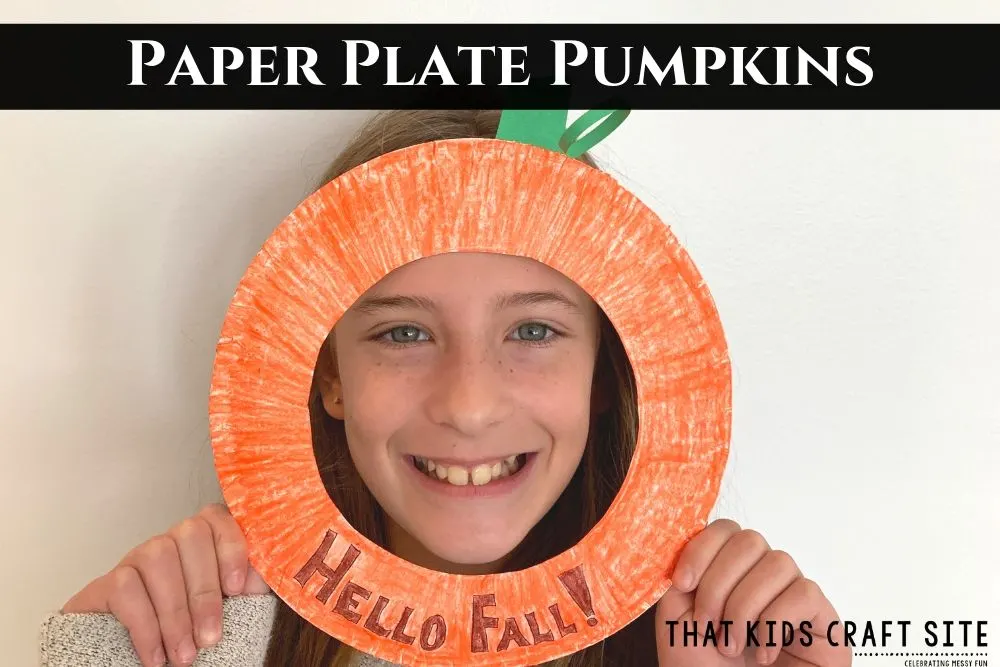 Fall Colored Luminary Jars
Luminary jars are a fun and easy craft for little hands!
Have your preschooler help you tear tissue paper in fall colors into small pieces.
Cover a mason jar with Mod Podge, one section at a time, then press the pieces in to cover it completely.
You can add on a cutout of a bare tree, a pumpkin, or a leaf shape.
Let dry then place a small battery-operated candle tealight inside. This is a fun decoration that kids can make for indoors or out!
Ghostly Toilet Paper Roll Craft
Booooo! There's nothing very spooky about this toilet paper roll craft that's perfect for Halloween. It's too cute to be scary!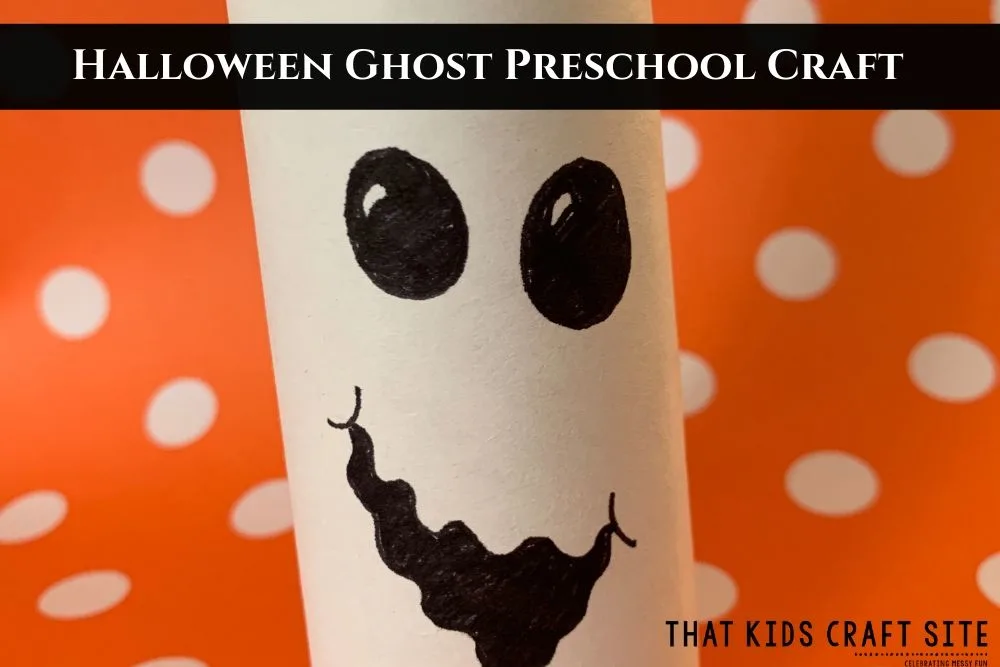 All you need is some construction paper, scissors, a glue stick, a marker, and a cardboard tube to make your own not-so-spooky ghost craft for Halloween.
Find the complete directions here.
Fox Leaf Craft
Take a nature walk with your preschoolers and collect a few fallen maple leaves.
Remove the stems, then glue them upside down on a piece of paper (the top point should point toward the bottom of the sheet).
Add a couple of googly eyes and a black pompom or a small piece of paper for a nose. You'll have a fun family of foxes to hang on the wall!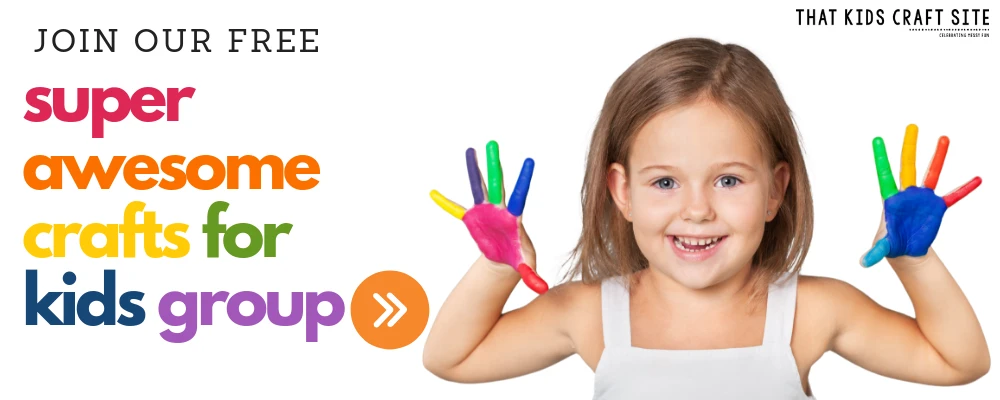 Halloween Jokes for Kids
While not technically a craft for kids, these Halloween jokes for kids go perfectly with October's theme.
Stick them in lunchboxes or hand them out to students in your classroom. You could also stick them in a goodie bag filled with candy or treats for a Halloween party if you wanted to!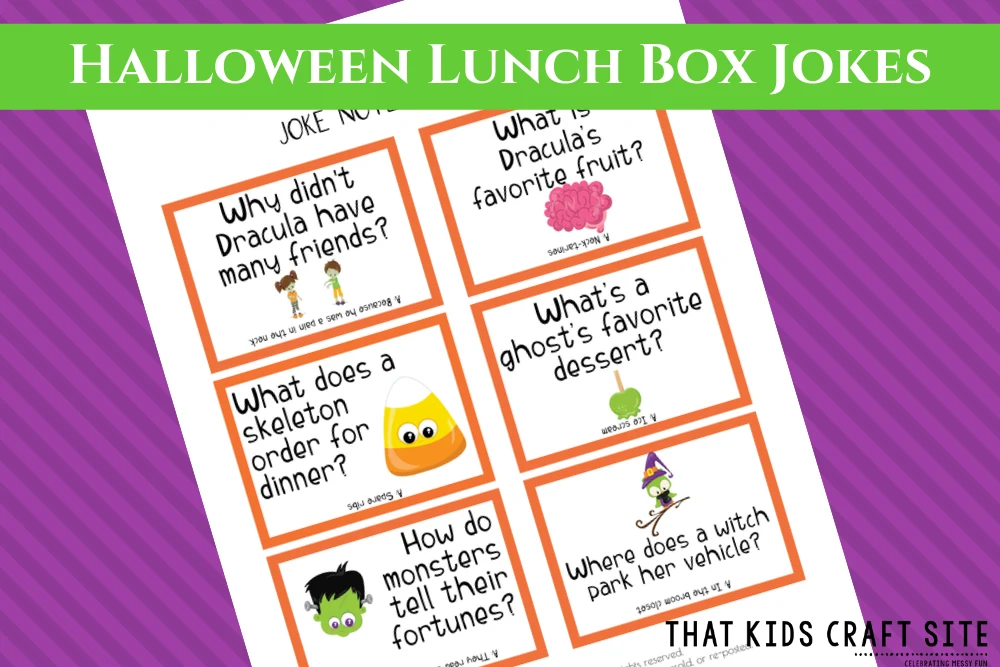 Find them here.
Building Block Stamped "Corn" Craft
Cut out a few corn shapes from white paper. Set out yellow, tan, brown, and dark red paints.
Let your little one stamp the paint all over the corn shapes using a large Duplo style building block.
Glue the "corn" to a piece of construction paper to display for corn harvest!
Halloween Party Poppers
Using a cardboard tube and a balloon, these Halloween Party Poppers are sure to be a hit at your next celebration.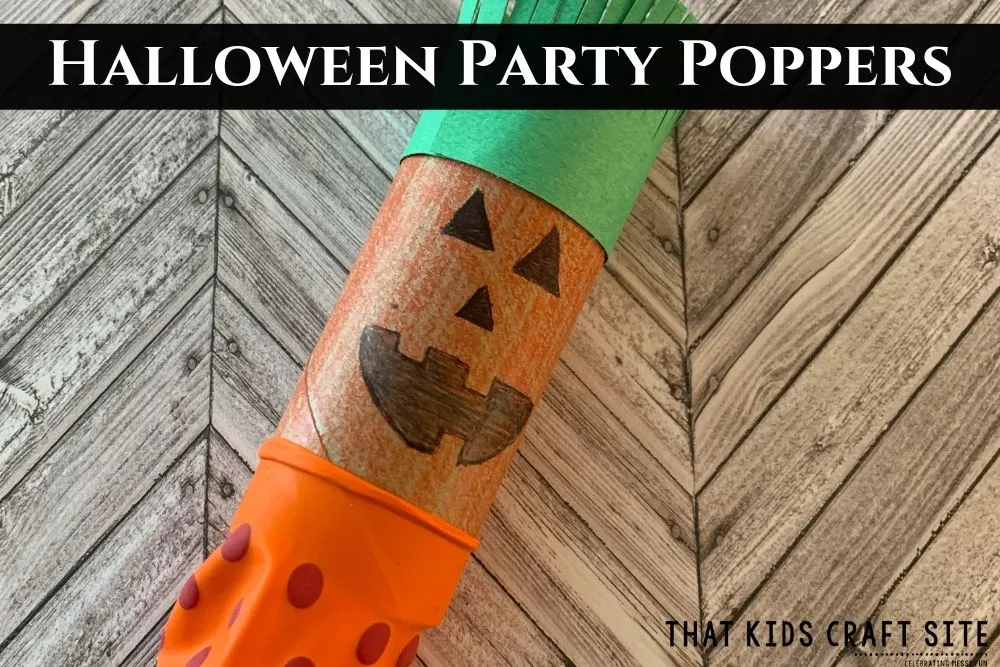 Even if you're not planning a Halloween party, I can guarantee your kids are going to love shooting pom-poms at one another. It's just a simple kid fact.
The party poppers are easy to make but getting the balloon on can be slightly tricky so adult assistance may be required for that step. Get the complete step-by-step directions here.
Handprint Acorns
Little ones can make an acorn out of their hands by painting dark brown paint across the heel of their hand and light brown paint on their palm and fingers.
Press their palm (with fingers together) onto a sheet of construction paper or card stock.
Don't forget to add the date to this sweet handprint memento!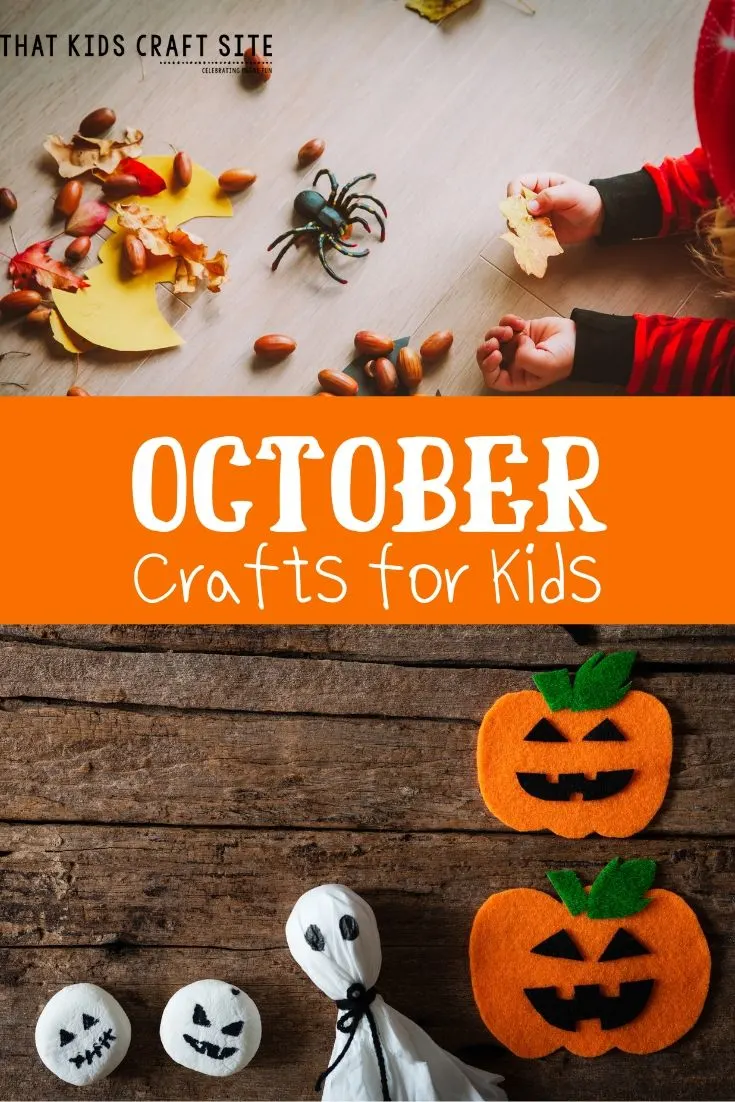 Candy Corn Counting
Create a simple counting sheet by drawing a few outlines of a corn cob onto a piece of blank paper and adding a number below each cob.
Let little ones practice their counting skills by gluing the appropriate number of pieces of candy corn to the page. The leftovers can even be a snack!
Halloween Matching Game
Matching games are a favorite in our house. They're a great way to activate thinking skills and problem-solving. They're also super easy to store!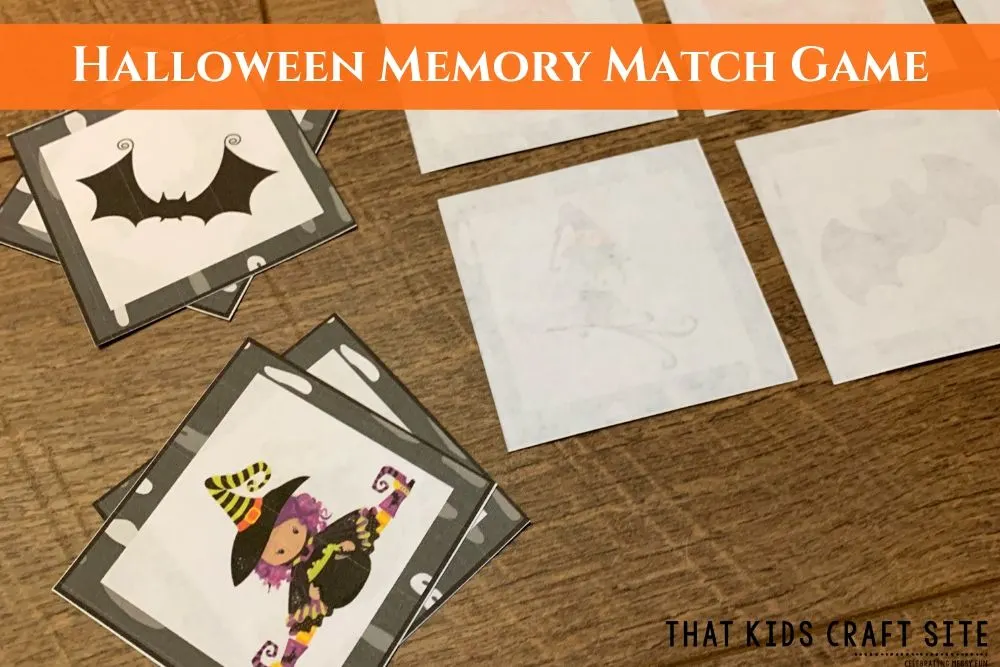 This printable Halloween memory match game is perfect for the month of October!
Spider Webs
Have your little one paint three or four popsicle sticks white or silver.
Once the paint is dry, crisscross the sticks into a star pattern and glue together.
Help your little one wrap and weave white yarn over and under the sticks, turning it into a spider web.
Attach a plastic spider ring and use it as a spooky decoration for Halloween!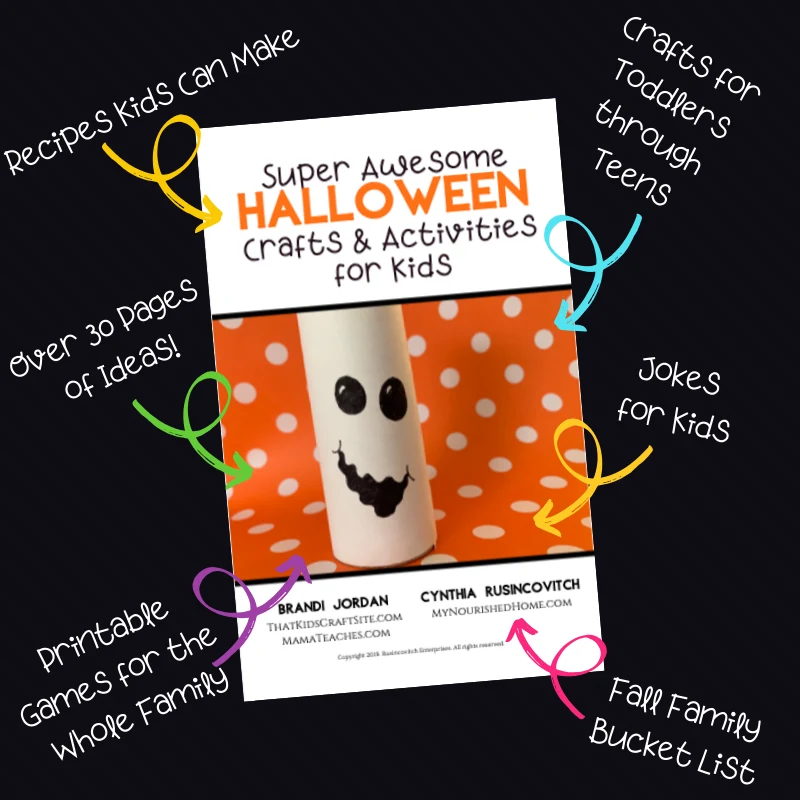 Lollipop Ghost Craft
Kids love making a craft that they can eat later on! For this simple craft, help little ones wrap a plain white tissue or square of tissue paper around a round lollipop.
Secure with a piece of tape or twist tie, then tie on a ribbon.
Use a marker to add eyes and a mouth. These are a fun idea to hand out for Halloween, as well!
Halloween Costumes We Love
I wish I could say that we have always made Halloween costumes, but, let's be honest, there are sometimes not enough hours in the day. And by sometimes I mean every day.
So, it's true, we've purchased costumes and think that store bought costumes are totally okay too!
If you're worried your child won't have a great costume this year because you didn't spend 90-gajillion hours making one, don't fret. Here are some awesome costumes that can make the holiday trick-or-treat worthy!
Unicorn Costume – Everyone needs to be a rainbow-unicorn-fairy-princess at least once in their lives. This will help.
Ninja Costume – My boys loved being ninjas. In fact, I think they went as ninjas for a couple of years in a row! If ninjas aren't their thing, this inflatable Sumo Wrestler costume might be. (I am not so secretly wishing it came in my size…)
Astronaut Costume – This astronaut costume is awesome! It's also brightly colored so that your child has a better chance of being seen in the dark! I'm also a fan of it not being spooky.
October Arts and Crafts
Let the cooler days inspire your child's creativity and head outdoors for inspiration.
The colors of the leaves, the animals scurrying about in preparation for winter, and the crisp autumn skies all make for endless creative ideas.
Give them the freedom to create things that they imagine and see what they come up with! Have fun crafting!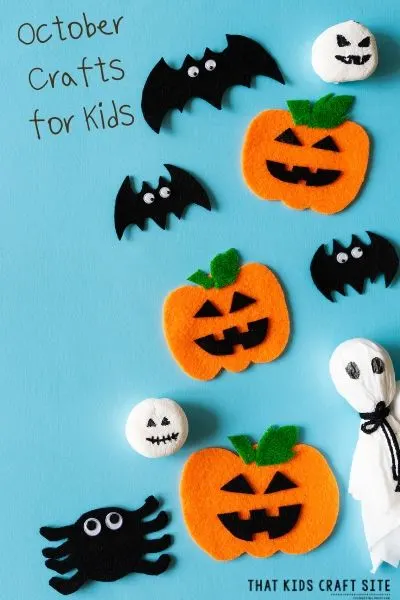 A Year of Preschool Crafts
Looking for Crafts for Other Months of the Year? Try These!
October Crafts for Preschoolers <– You are here!