March is filled with lots of fun things to celebrate, many of which make way for some really fun March preschool crafts.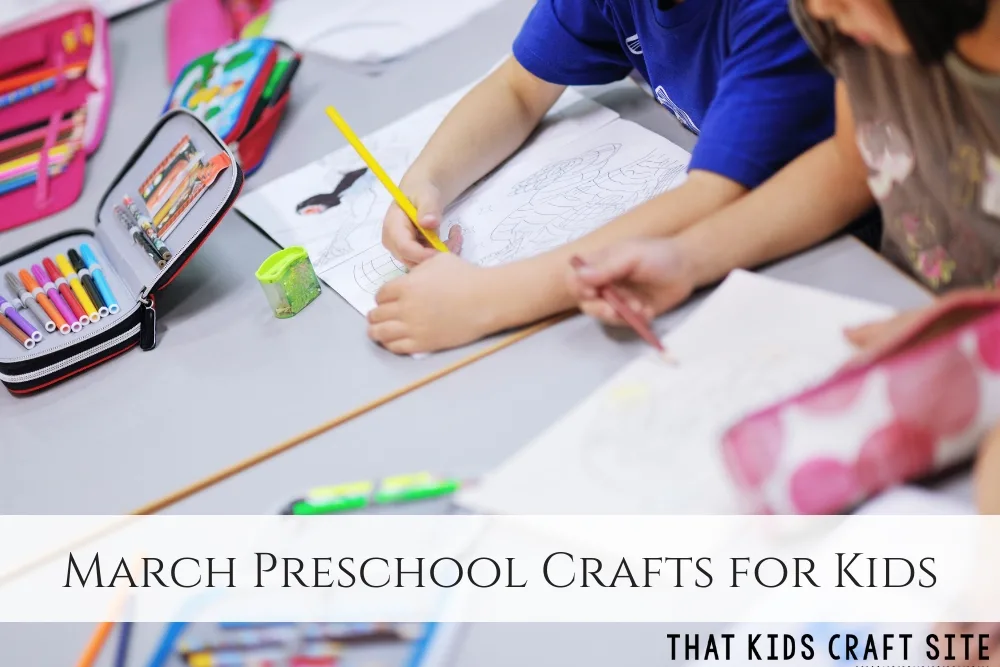 With weather that can be a little iffy, having an arsenal of craft ideas for days that aren't quite ready to get outdoors can help keep little hands busy!
Celebrate Dr. Seuss' birthday, Mardi Gras, the first day of Spring, and more with our fun collection of March preschool crafts – or get inspiration for some great crafty ideas of your own!
Preschool Crafts for March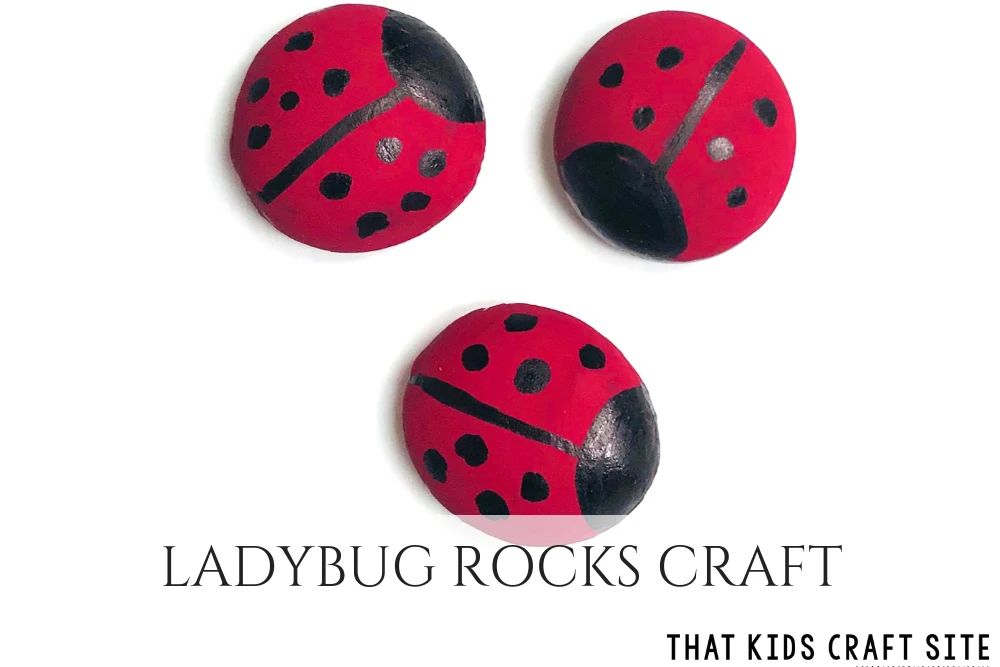 Make your own ladybug rocks using a few simple supplies! If you have glass gems from planters around, those will work great. If not, gather some smooth river rocks from outside and get started.
All you'll need to do is paint each rock or gem with bright red paint. Once the paint dries, decorate with dots and a head.
Place your ladybugs in indoor planters or line them up on the windowsill for some seriously cute fun!
If you love all things ladybugs, check out these other 33 ladybug crafts for kids!
One Fish, Two Fish Fishbowl
Kick off the month of March with Dr. Seuss' birthday!
To make a one fish, two fish fishbowl, cut the top quarter off a paper plate. Paint or color the larger section of the plate blue and decorate it like a fishbowl.
Color the smaller piece in a contrasting color and then attach to the bottom of the "fishbowl" as a stand. Use it to serve multi-color Goldfish crackers as a snack while you read a favorite Dr. Seuss book.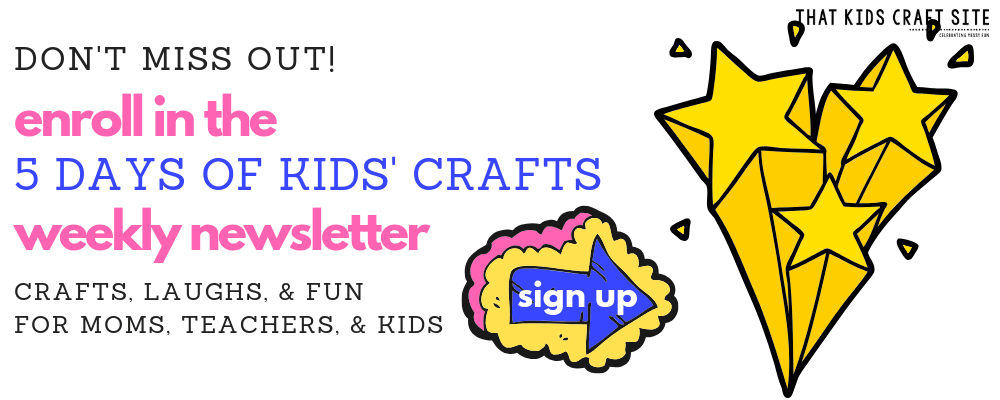 Truffula Tree Crafts
Speak for the trees with this Truffula-inspired preschool craft!
Paint a popsicle stick or craft stick with pink and yellow stripes, like the trunk of a Truffula tree. Add glue all over a small paper plate, then crumple small pieces of colored tissue paper and press into the glue.
Once the paint and glue have dried, attach the trunk to the tree. A perfect add-on to a Dr. Seuss Day reading of The Lorax!
Handprint Mardi Gras Mask
Mardi Gras is late this year, so it's perfect for a March preschool craft.
Trace a handprint on two pieces of craft foam or cardstock. Cut out the handprints and cut an eye hole in the center of each hand. Attach the hands together at the heel, then decorate with sequins, gems, and feathers in traditional Mardi Gras colors.
Use a piece of elastic as a headband or attach to a stick for a handheld mask.
Mardi Gras Bead Necklaces
Find pony beads or paint pieces of pasta in purple, yellow, and green then thread onto yarn to make homemade Mardi Gras beads.
This is a great craft for practicing patterns, as wells as giving preschoolers some fine motor practice!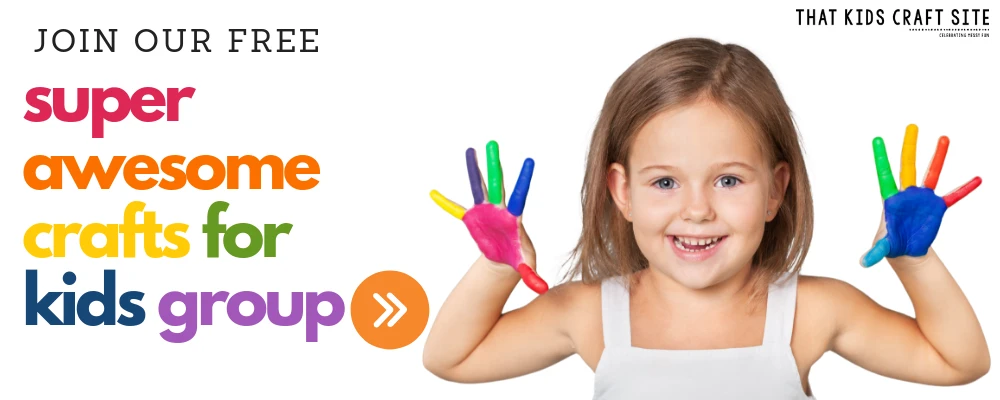 Cupcake Liner Flowers
Spring is a time for flowers and these cupcake liner flowers are perfect!
Have children paint a couple of flower stems on a piece of construction paper or card stock.
Allow them to color a standard size and a mini-cupcake liner, then stack the small liner inside the standard, attaching them with a small amount of glue.
Glue the finished flowers onto the painted stems for a fun, 3-D bouquet to brighten up an early spring day!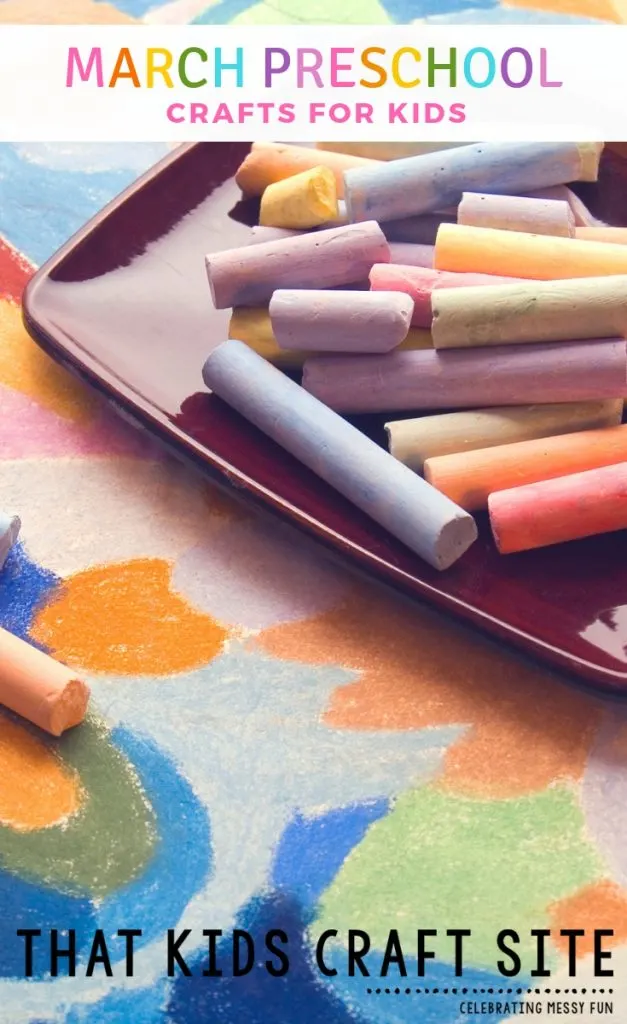 Tie-Dye Butterflies
Twist up baby wipes, tie-dye style, and secure with rubber bands. Use markers or liquid watercolors to color each section. Unroll when finished and allow to dry.
Once the wipes are dry, pinch the center and secure with a clothes pin. Add eyes and antennae to your butterfly and display for some spring fun!
Easy Egg Planters
Start some seedlings off right with these easy indoor planters!
Pull apart a plastic, fillable Easter egg and attach the rounded ends together with hot glue, using the bottom as a base.
Fill the larger side with a bit of soil and plant some easy to grow seeds, like chia seeds.
Keep the soil moist and your planter in a window, then before you know it, you'll be sprouting your own little indoor garden.
What are some of your favorite March preschool crafts? We'd love to know!
Show Us Your Creations!
Did you try your hand at making one? We'd love to see how it turned out! Snap a photo and tag us on Instagram @ThatKidsCraftSite! We can't wait to celebrate your creativity!
A Year of Preschool Crafts
Looking for Crafts for Other Months of the Year? Try These!