Celebrate the start of the new school year with these fun September crafts for kids! They're perfect for preschool and elementary-age children.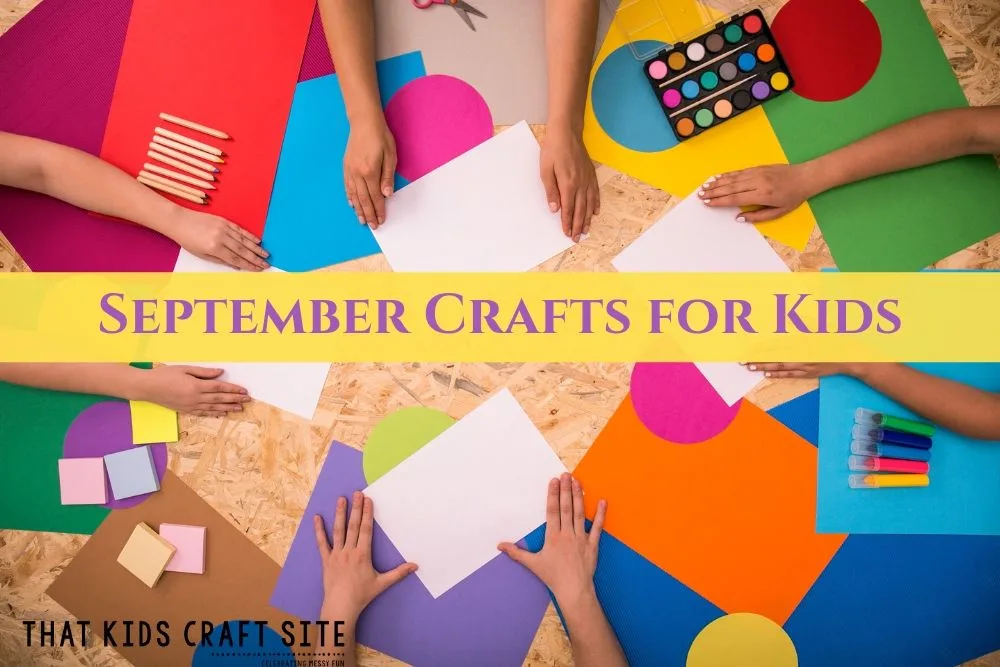 September Preschool Crafts
With school starting back and summer drawing to a close, September is a great time to get crafty with preschoolers.
Whether you're in a classroom or are working at home with your little ones, we've gathered some fun September Preschool Crafts that will inspire your creativity and let you celebrate some of the fun that this month has to offer!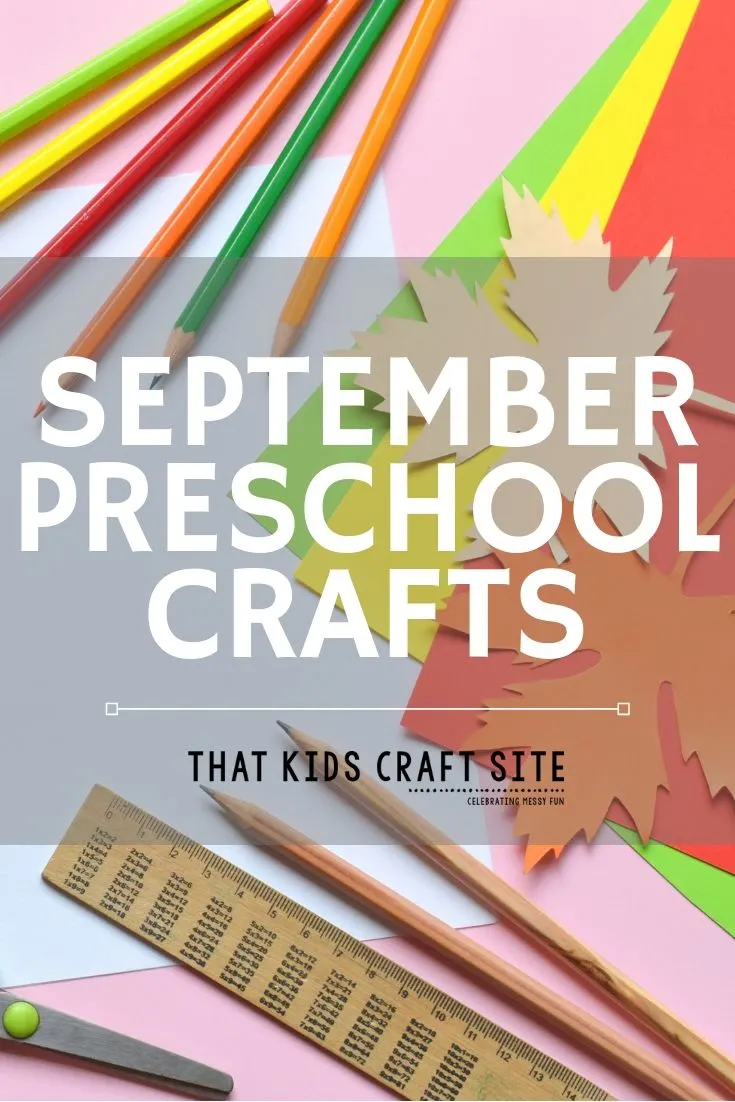 This article contains affiliate links to products that you might like.
September Crafts
Kissing Hand Craft
The Kissing Hand is a popular book around the beginning of the school year when many children have a bit of separation anxiety.
After reading the book, help kids trace their hand and cut it out. Then draw or glue a heart to the center. You can laminate these to let them have their own "kissing hand" whenever they are missing someone.
School Bus Name Craft
Draw and cut out a school bus with exactly enough windows for your child's name.
Help them write the letters of their name in the windows or use letter stickers to spell it out if they have not yet learned to write.
Let them decorate and personalize their back-to-school bus!
Labor Day Collage
Help preschoolers understand the concept of Labor Day by having them cut out or color pictures of people doing a variety of different jobs.
Talk about all of the different jobs and how they are all important as they glue their cutout pictures to a piece of cardstock or construction paper.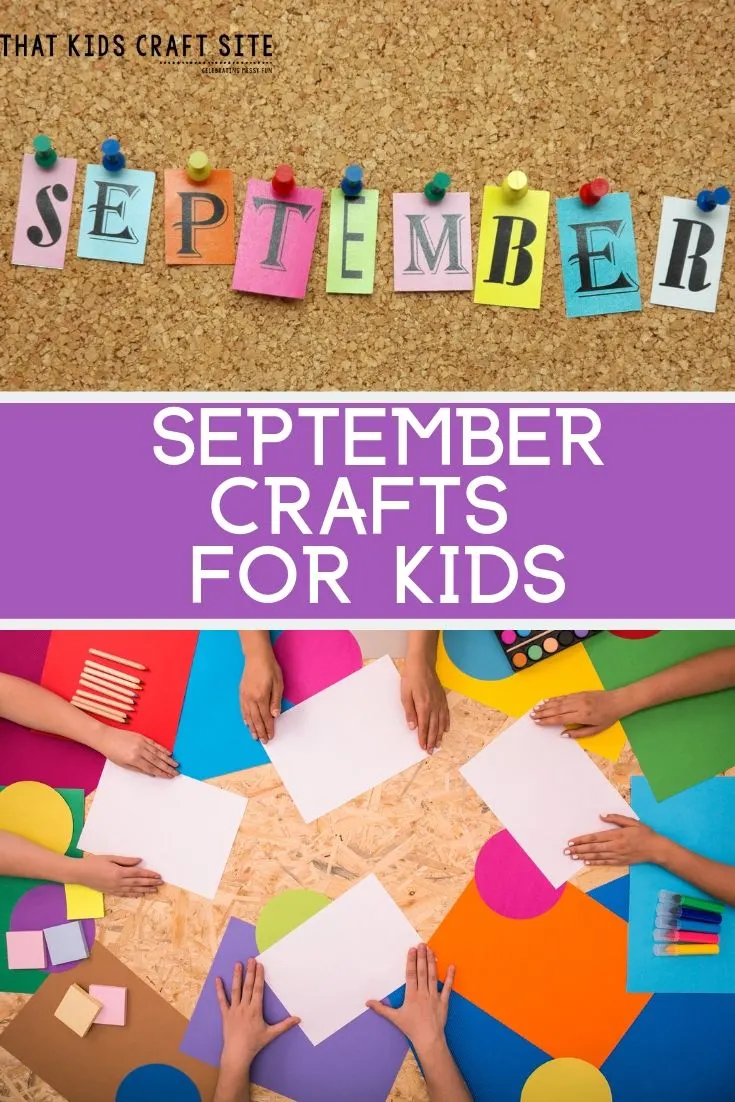 Homemade Playdough
Playdough Day is celebrated on September 16th!
Make your own playdough with by mixing together a cup of flour, ¼ cup of salt, 1 T of cream of tartar, and ½ cup of warm water.
Use a bit of food coloring to color each batch, then let your little ones create!
Check out 100 of the best playdough recipes we found at our sister site, MamaTeaches.com!
Apple Printing
Apple season is just getting underway, so it's a perfect time to make use of this favorite fruit in your crafting!
Slice apples in half, then give preschoolers a dish of paint and let them use them as stamps.
You can use construction paper and create patterns or grab a roll of brown craft paper to make some book covers or gift wrap that is apple-themed. The sky is the limit!
Yarn Wrapping Apple Craft
Yarn wrapping is a great fine motor activity for younger children. Simply cut an apple shape out of heavy cardboard and attach one end of a long string of red or light green yarn to the cardboard with a bit of tape.
Show little ones how to wrap the yarn around the "apple" so that all of the cardboard is covered.
Once finished, tuck in the loose end so that it will not come unraveled.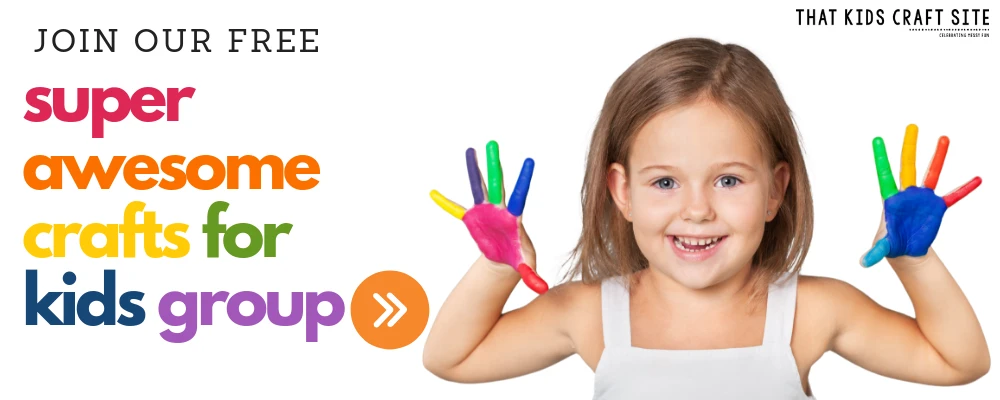 Handprint Family Tree
A family tree is a great craft to start off the school year or to give as a gift for Grandparents' Day.
Use the child's handprint (made from dipping the hand in washable brown paint) as the trunk and several green handprints or fingerprints to make up the leaves.
Once the paint has dried, help the child write their name, plus that of their grandparents, parents, and siblings on the tree.
Handprint Potholder
This is another fun craft that can be given as a gift for Grandparents' Day.
Use a plain potholder, which can easily be found at the dollar store and help the child place their handprint on it in fabric paint.
Use Sharpie or puff paint to write on their name and the year, then give to someone special as a sweet memento.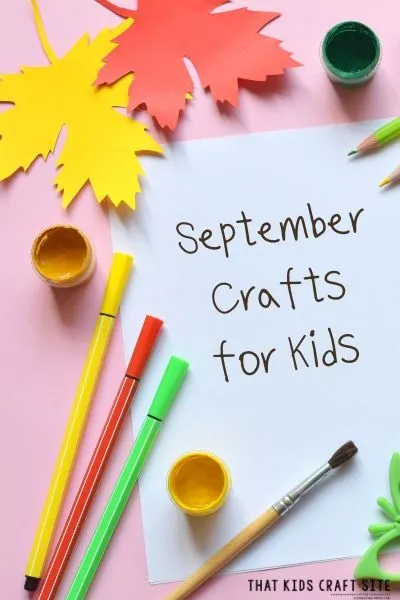 September Art Projects
September crafts should be fun and focus on the changing of the seasons. Celebrate your child's creativity and make this month's art projects ones that let them express themselves. Have fun!
A Year of Preschool Crafts
Looking for Crafts for Other Months of the Year? Try These!