These fun May preschool crafts are perfect for welcoming in the warmer weather and sunshine!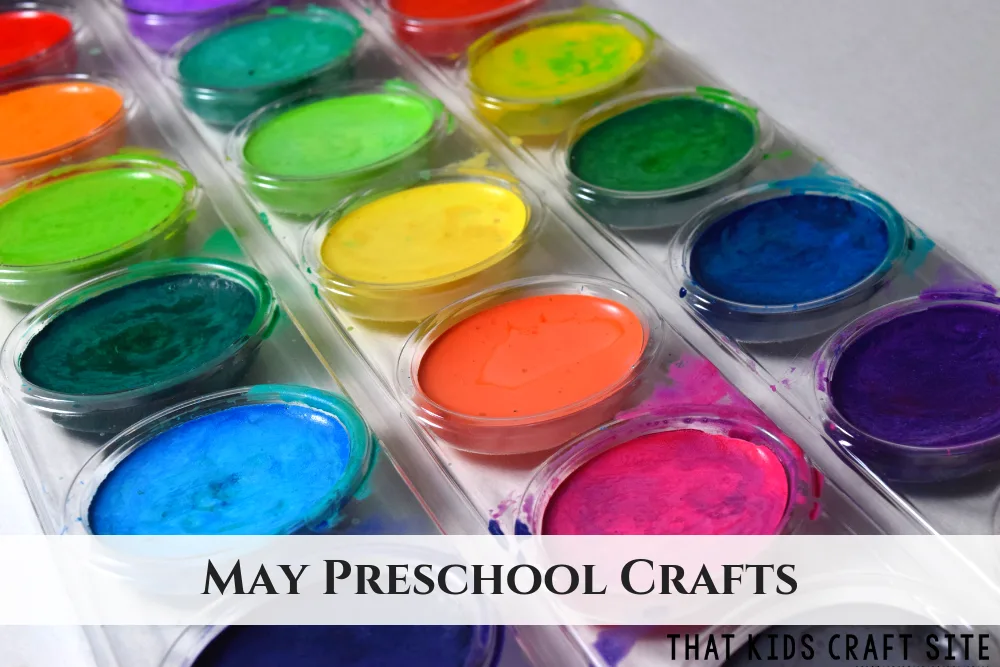 May is a month with lots to celebrate! From welcoming the sunshine and warmer days as we count down to summer to honoring those who gave the ultimate sacrifice on Memorial Day, there are plenty of wonderful reasons to unleash your creativity with your little ones! This collection of May Preschool Crafts will give you some wonderful projects to share as you prepare to welcome the summer months!
May Preschool Crafts
May Day Door Hangers
Create a simple cone with a piece of paper or paper plate and staple together. Allow little ones to decorate the cone by coloring, painting, or using fun stickers. Attach a ribbon or piece of heavy yarn to allow it to hang from a doorknob.
Then fill it with flowers (real, artificial, or handmade) and hang it on a door to brighten someone's day!
Paper Plate Sun Craft
Cut several thin triangles from yellow and orange construction paper. Let your preschooler paint or color a paper plate with their favorite orange or yellow sun hue.
Attach the triangles to make the sun's rays and display. Even a gloomy day will feel full of sunshine!
Watercolor Splatter Paintings
This is an activity to be done outdoors, in a place where any messes can be easily washed away!
Take little ones out into a parking lot or driveway and lay out large pieces of paper. Give them a variety of shades of liquid watercolor, a large piece of paper, and a few brushes and show them how they can splatter their paint all over the paper to make a fun design.
These can be displayed just for fun or given to mom as a Mother's Day gift.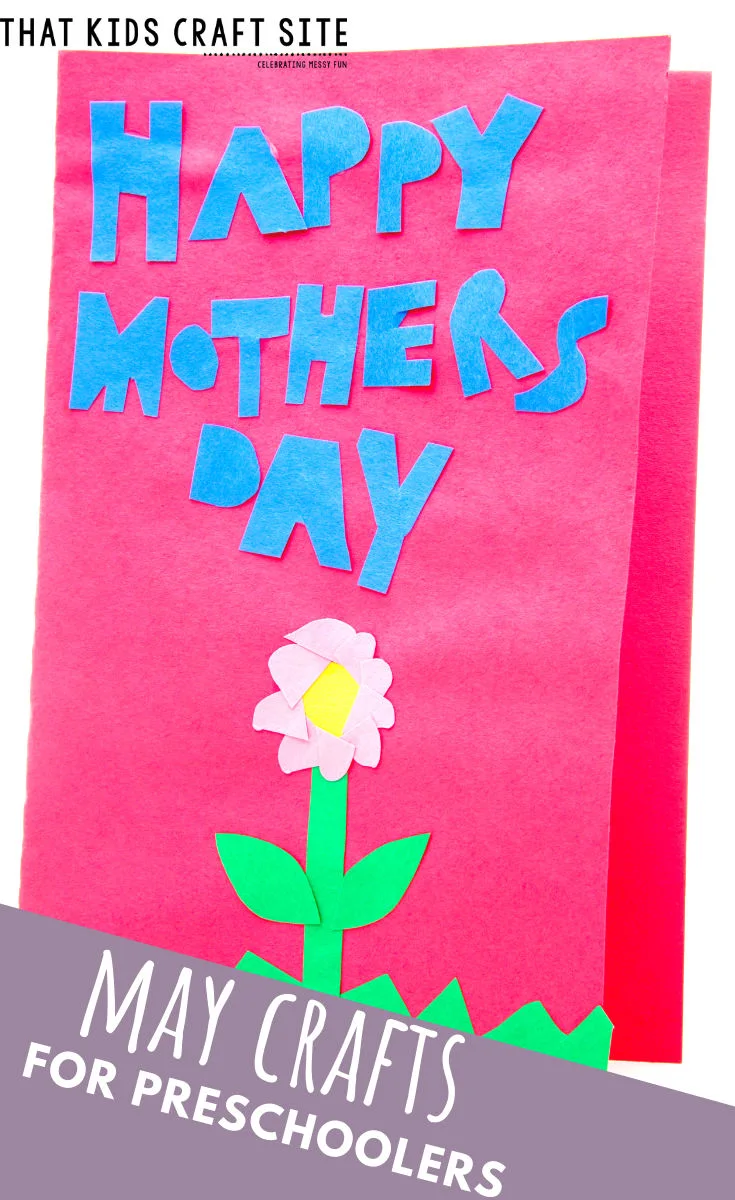 Washi Tape Flower Pot
Small, inexpensive terra cotta style flower pots (either clay or plastic will do) can be a perfect Mother's Day gift.
Simply use some pretty Washi Tape in fun colors or designs to decorate as much or as little as you'd like and share with someone special on her special day!
Mother's Day Handprint Craft
This one is a classic, but every mother loves to get these when their children are tiny!
Use your favorite store-bought or homemade hardening dough and create a disc. Help little ones press their hand into the clay, then allow to dry completely.
Once it is ready, you can allow them to use paint or glitter to decorate the handprint before sharing it for Mother's Day.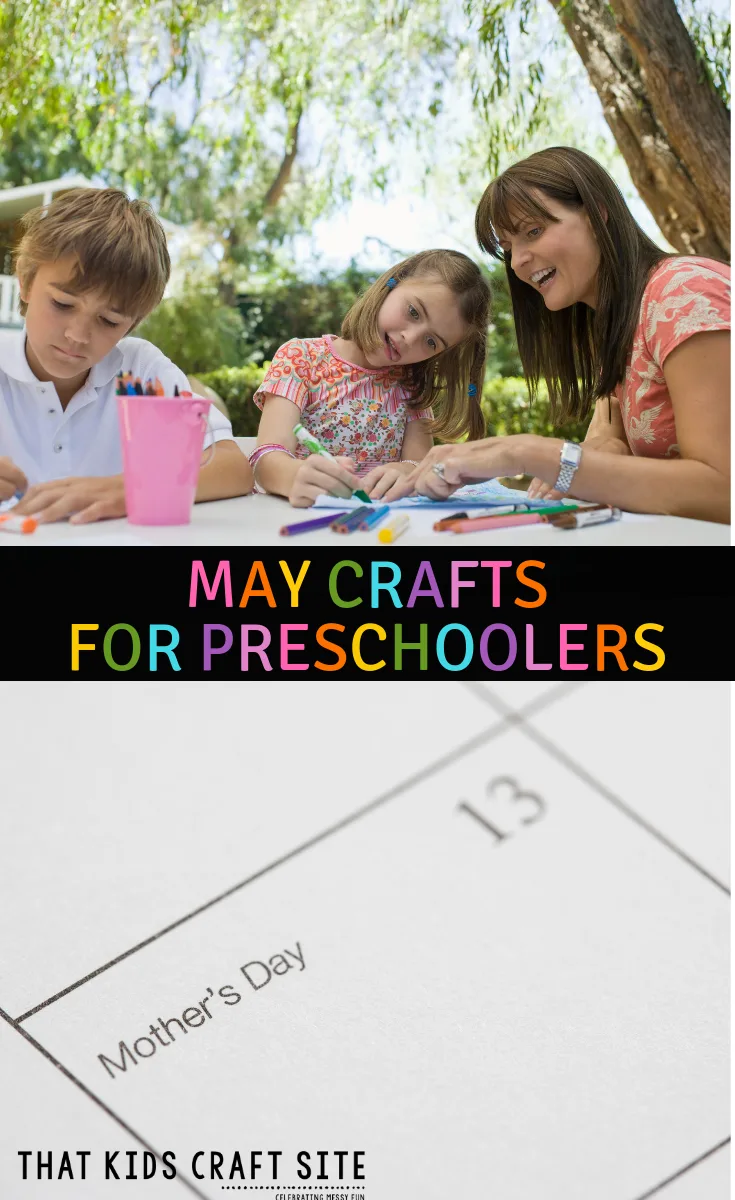 Pom Pom Flag Craft
Help little ones learn about the history of Memorial Day and why it is a day to honor those who gave their lives for our freedom.
As you're talking, guide them through making their own American flag by gluing red, white, and blue pom poms to a piece of heavy construction paper or card stock. Hang it up to show your patriotism!
Memorial Day Poppies Craft
Help little ones paint a flattened white cupcake liner with red paint and a black center. Attach to a trimmed piece of green pipe cleaner or half a green straw.
Be sure to explain the significance of poppies and Memorial Day, then help them safety pin their poppy to their clothing for the occasion.
What are some of your favorite May crafts? Share them with us in the comments below! We'd love to hear what you'll be making in May!
You'll Also Love These Other Fun Crafts
[one-half-first]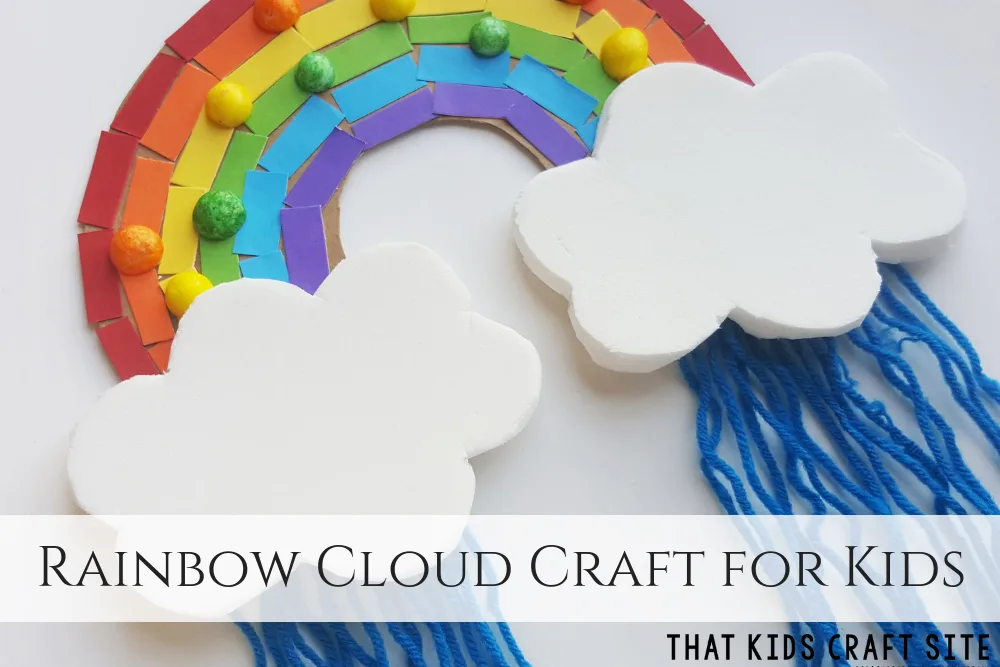 [/one-half-first][one-half]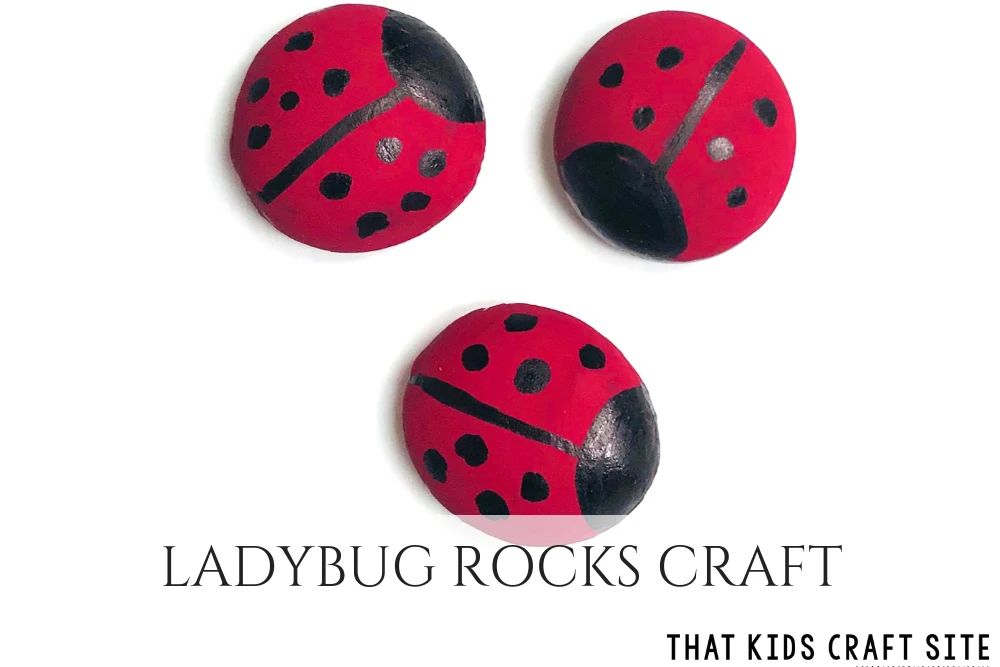 [/one-half]
A Year of Preschool Crafts
Looking for Crafts for Other Months of the Year? Try These!