Create a picture frame or just use it for decoration! Either way, this paper plate pumpkin craft is an adorable toddler and preschool craft for kids!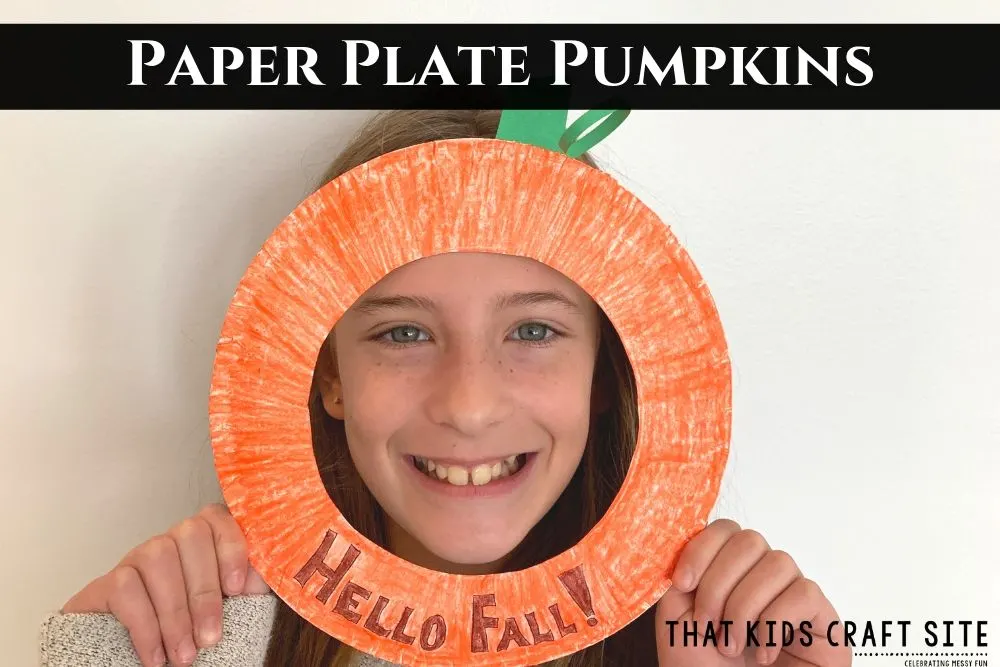 Fall Paper Plate Pumpkin Craft
Paper plate crafts are always fun and easy to make. They're the perfect preschool crafting material because they're inexpensive and can be used for so many different things!
In the fall, we love to use them to make paper plate pumpkins!
When I was teaching in the classroom, we would make these pumpkins and use them for a variety of different things.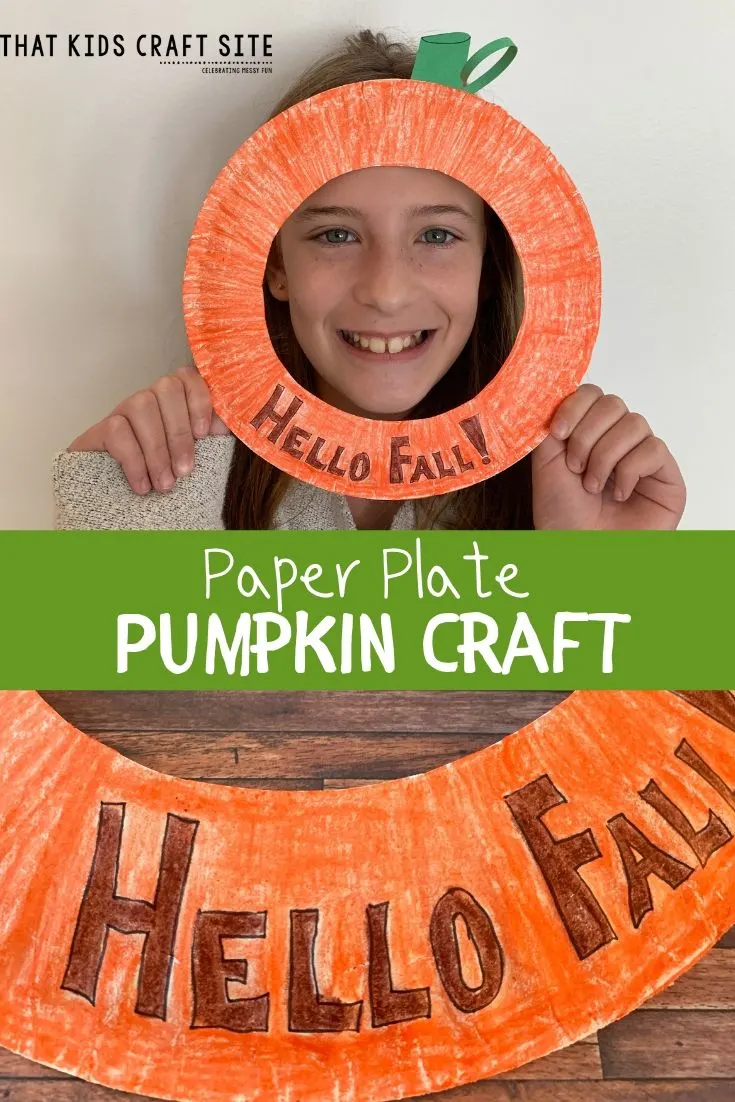 One way I used them was to have the kids put their faces in and I'd snap their pictures for a special photo for their families.
I also had them draw fall scenes (usually of our trip to the pumpkin patch!) and then we'd tape or glue those papers into the pumpkin "frames."
After we were done using them as photo booth props and frames, I'd hang them up from the ceiling or on our classroom bulletin board as an easy decoration. It made fall so much fun!
I also paired them with an educational activity like this pumpkin life cycle coloring page or these pumpkin facts for kids.
Pumpkin Craft with Paper Plates
Making these pumpkin paper plates is so easy.
All you need is a plain, cheap paper plate, some crayons, a marker, scissors, and some construction paper.
We colored our pumpkin orange, but I loved letting my students color their any color they wanted.
We would have rainbow pumpkins, green pumpkins, brown pumpkins, and polka-dotted pumpkins.
There was never a shortage of colorful pumpkin paper plates!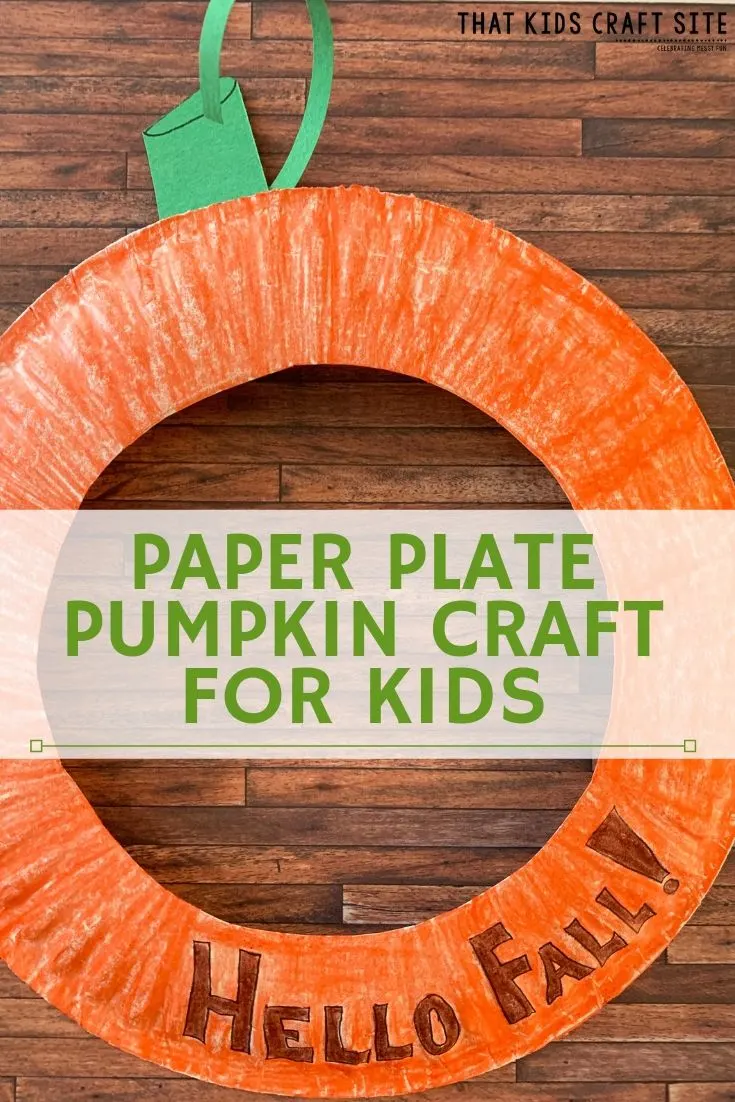 The most important thing to remember is that it's best for an adult to cut out the center of the paper plate.
It can get a little bit tricky and be difficult for little ones to cut it out, so I always recommend that an adult do that part. Safety first!
How to Make a Paper Plate Pumpkin Craft
Would you like to print out the directions to use in your classroom or wherever you'll be making these paper plate pumpkins? It's simple! Just click on the print button below!
Show Us Your Paper Plate Pumpkins!
Did you try your hand at making one? We'd love to see how it turned out! Snap a photo and tag us on Instagram @ThatKidsCraftSite! We can't wait to celebrate your creativity!
You Might Also Like: