Do your hands need some TLC? Whip up some of this easy DIY hand scrub for yourself or to give as a homemade gift!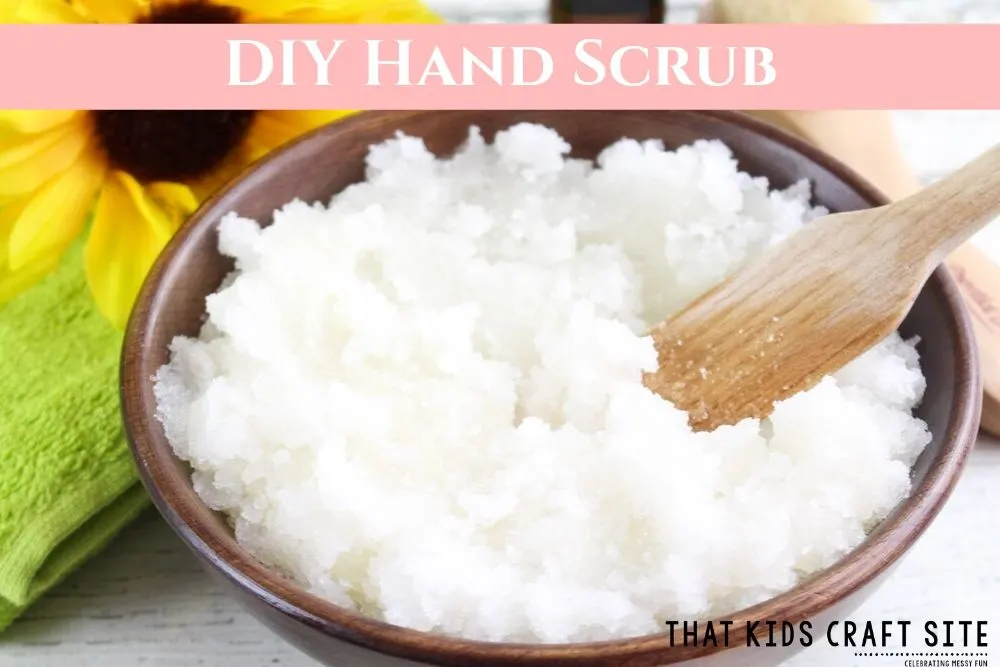 Exfoliating DIY Hand Scrub
I've tried a lot of different hand scrubs over the years, but I keep coming back to this one that I can make myself.
As the temperature gets colder, my hands, as well as, my kids' hands get chapped and dry. They need a lot of moisture and some gentle exfoliating to make them feel better.
This recipe always does the trick!
My husband likes to use it after being in the garden in the summertime to work out some of the garden dirt and grime too.
This post contains affiliate links to some of my favorite containers and supplies for the scrub. I hope they help you!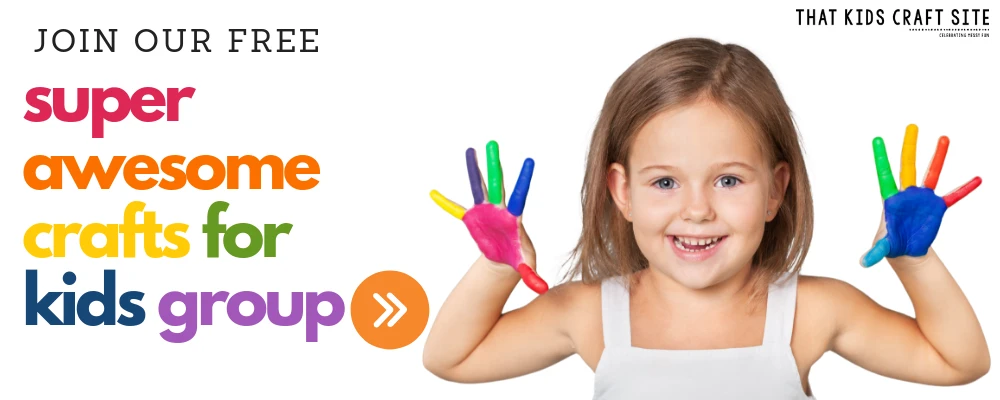 DIY Sugar Scrub Christmas Gifts
We've discovered that this easy exfoliating hand scrub makes a fabulous DIY Christmas Gift for friends and neighbors.
This is a perfect craft for tweens and teens to make for their friends for the holidays too!
Simply put some in a wide-mouthed jar and latch the lid on tight. Place a piece of colorful fabric over the lid and secure it with a ribbon. I *LOVE* this leaf ribbon for these jars because it looks ah-mazing, but you totally don't have to be as fancy.
You can make the scrub with different essential oils, so try adding a drop of peppermint for a wintery feel!
Whip up a jar of these and add it to a basket of shower melts for a great Christmas gift!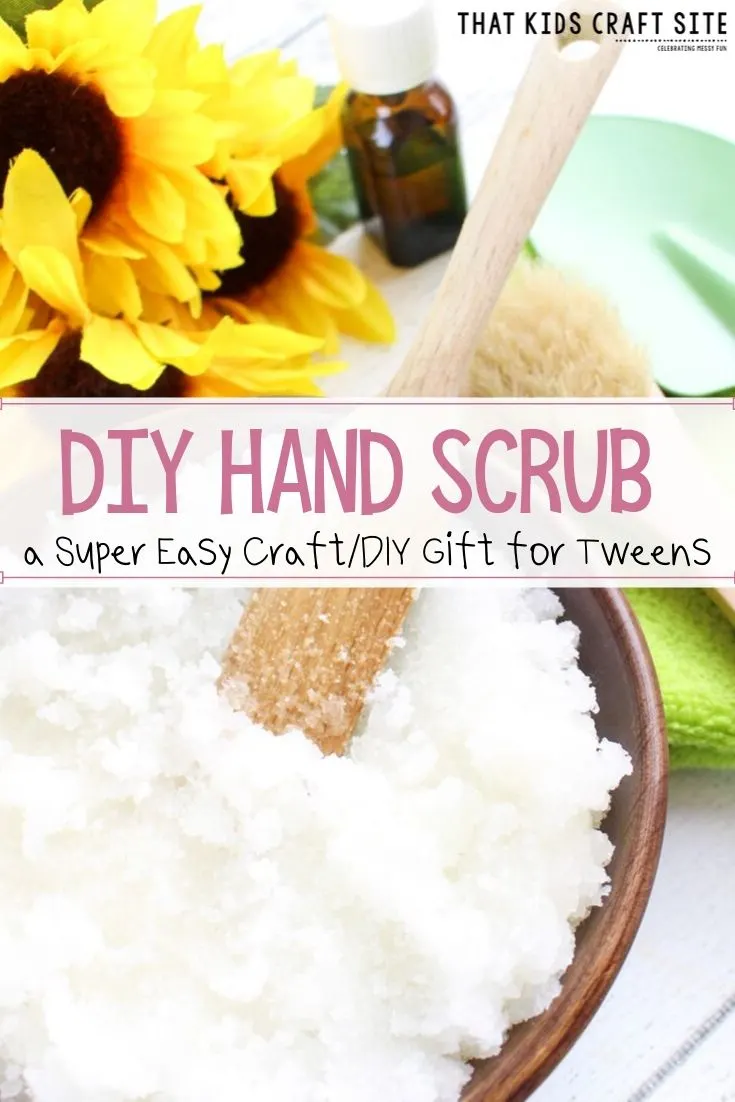 How to Make DIY Hand Scrubs
Making these scrubs is very easy. The most important thing to do is to gather all of your supplies ahead of time.
This not only cuts down on having to dig through cabinets when your hands are slick, but it also makes it easier to make large batches at once. Time saver!
You'll need to gather up:
sugar –> I grab a bag from the grocery store
coarse sea salt –> I've found that this Celtic sea salt works great and it's not expensive so I can make a huge batch for cheap!
coconut oil –> honestly, I usually just get mine from Aldi's, but if I'm planning ahead and ordering it, this is the coconut oil that I get because, again, not expensive!
Vitamin E oil –> my choice for Vitamin E oil (remember, you just use a few drops so this lasts forever)
your favorite essential oils. For exfoliating scrub, I like to use tea tree oil. For softer scrubs, lavender and peppermint are my go-to oils.
Just be careful that, if you are adding essential oils, they're okay for topical use and that the person using them isn't allergic. If you're not sure, it's okay to skip the essential oils altogether.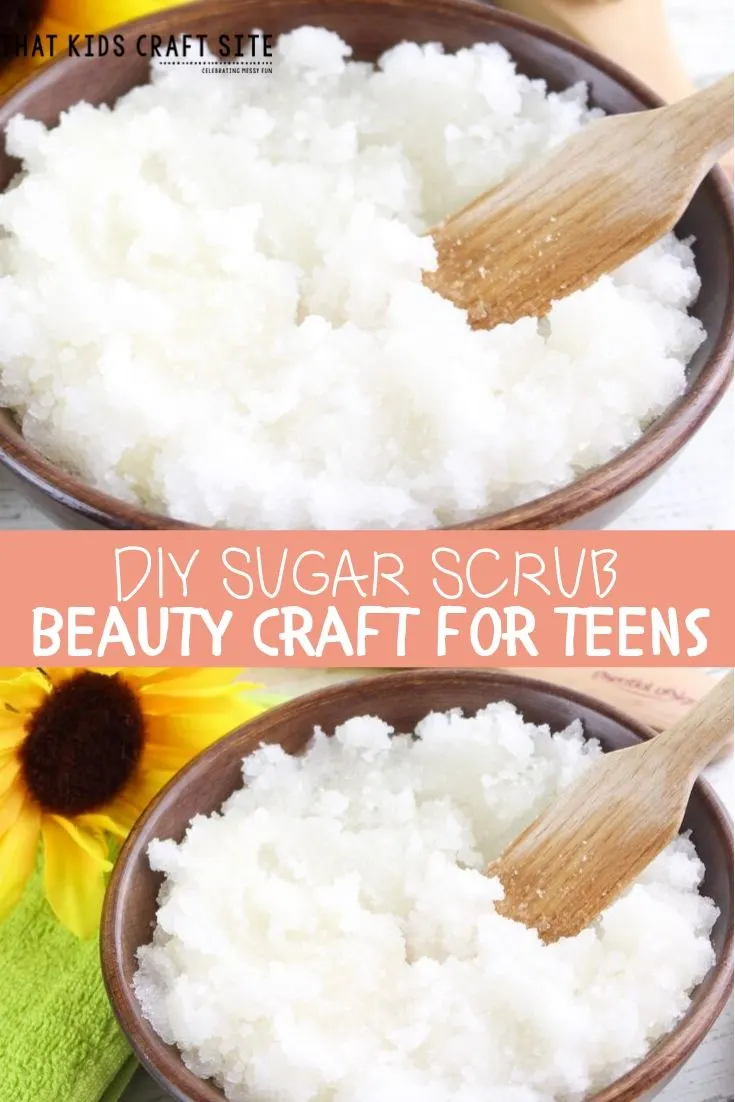 After you mix everything together, store the hand scrub in an airtight container.
That's it! It really is that simple!
Have fun making your DIY hand scrub! Your hands will thank you for it!
Best DIY Hand Scrub