This Toy Story inspired alien slime is filled with ooey gooey, slimy fun!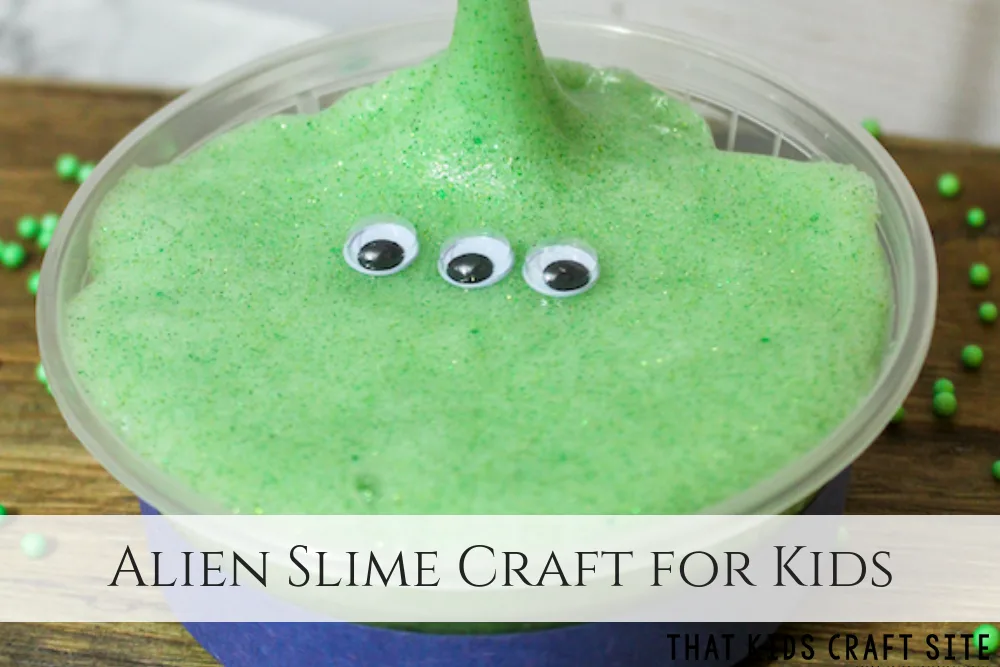 Toy Story has always been, hands-down, one of our very favorite movies. The aliens in it? They make us laugh every time. With Toy Story 4 coming out in June 2019, it seemed only right to honor our favorite little aliens with some alien slime – complete with eyes!
These little alien slimes are perfect for a Toy Story themed birthday party – or even a preview party of the new movie!
This post contains affiliate links.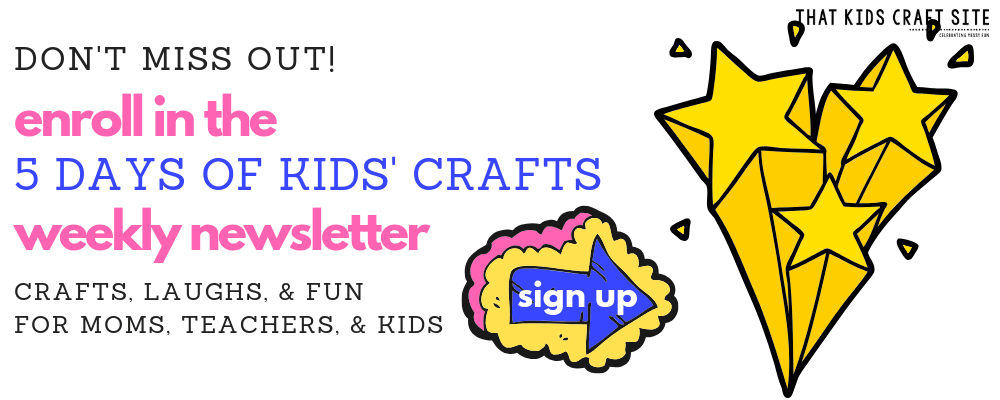 Alien Slime
Age: 5+
Time: 15 minutes
Supplies:
5 oz clear glue
1/2 cup water
Green soap colorant (you can use food coloring if you choose)
1/2 tsp baking soda
1 tbsp contact solution
3 googly eyes
slime container
blue construction paper
Directions:
Pour 5 oz clear glue into a container.
Add 1/2 cup water and stir until the glue is completely broken down with the water.
Add in your coloring. I used soap colorant in kiwi. I love using soap colorants! They are skin safe, don't color your hands and available in a lot of different colors!
Pour in green glitter. Mix well.
Mix in 1/2 tsp of baking soda. Baking soda is going to determine the thickness of your slime.
Add in a little less than 1 tbsp of contact solution and mix. It will begin to thicken instantly. Just keep stirring! Let it sit for a minute to let the activator work.
When it pulls away from the bowl, pull it out and knead. It may be still sticky. Knead it for a few minutes and, if necessary, add a little bit more contact solution. Be careful not to over activate it!
Put in your slime container and add 3 googly eyes to the top.
Cut a strip of blue construction paper to add to the slime container. I just taped mine in place.
Store in an airtight container.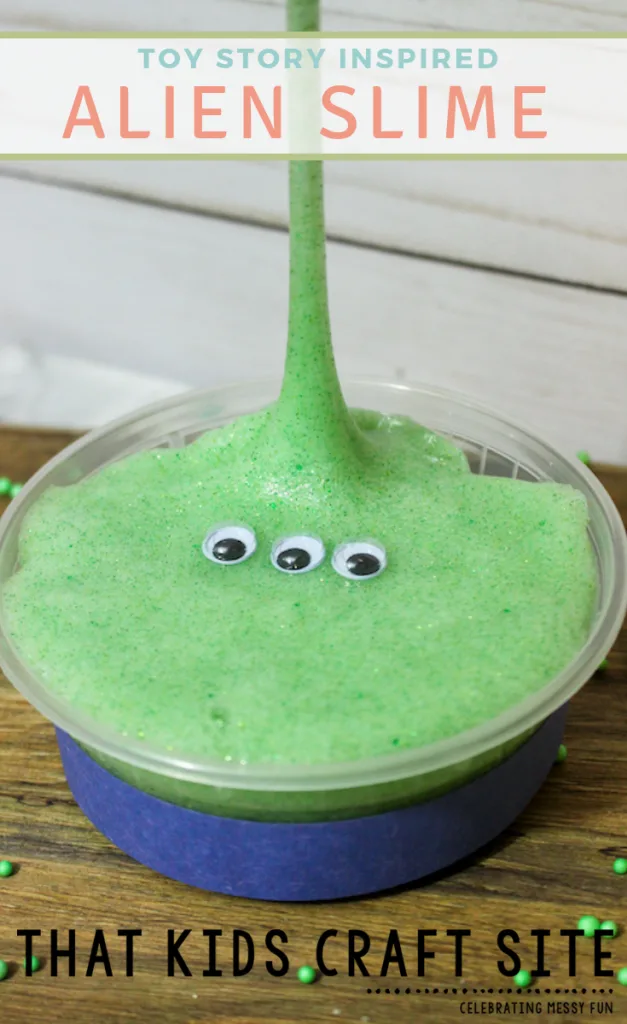 Show Us Your Creations!
If you decide to try the Alien Slime, we'd love to see how it turns out for you! Simply tag us on Instagram @ThatKidsCraftSite and we'll help celebrate your crafting success!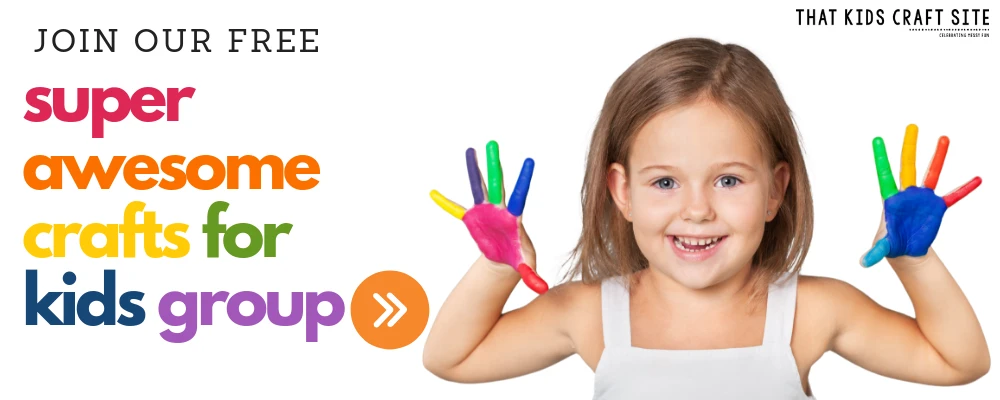 Other Crafts for Kids That You Might Like:
Print and Go!
Want to take this Toy Story Alien Slime recipe with you to school, a friend's house, or to a group meeting? It's easy peasy! Just use the Print Now button below to print out the complete directions!