Make any party (or rainy day!) come alive with this Halloween party game for kids – a pumpkin party popper made from a toilet paper roll!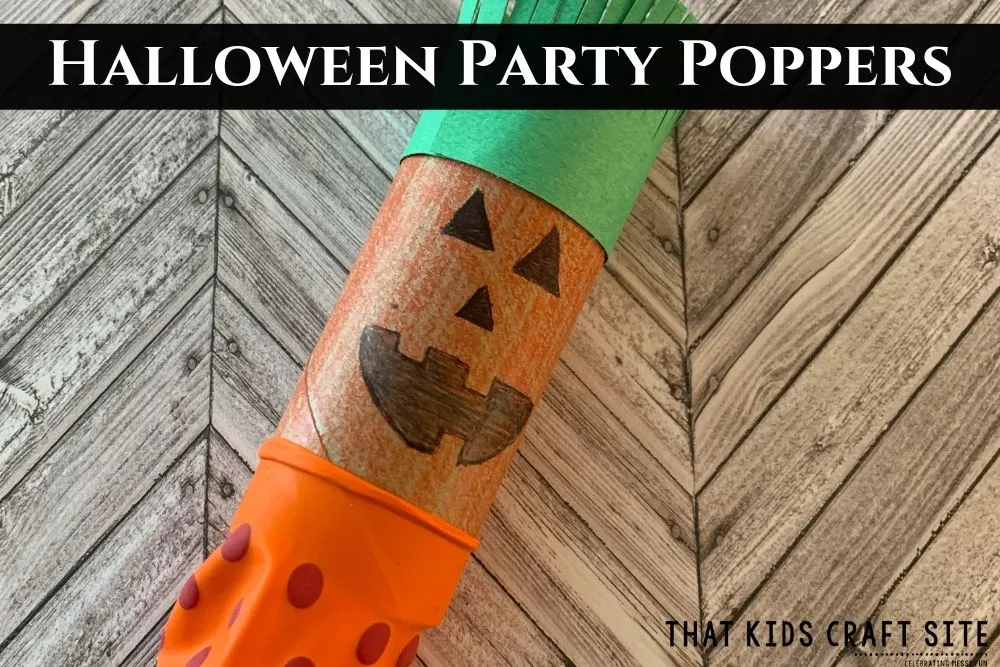 Halloween Party Games
Some of my favorite childhood memories are from our Halloween parties when I was a kid. My mom would go all out decorating the house and making ghoulishly good party snacks and treats.
Our favorite Halloween party games centered around bobbing for apples and reaching inside bags to try and figure out what sort of ghastly delights were at the bottom – spaghetti guts, anyone?
You Might Also Like: Halloween Memory Match
Today's Halloween party games are a bit tamer. Take this easy Halloween popper craft for example. It's super fun to make and can be used to see who can shoot marshmallows or pompoms the farthest distance.
As a mom of boys, I know that any craft for kids that shoots projectiles is a win-win.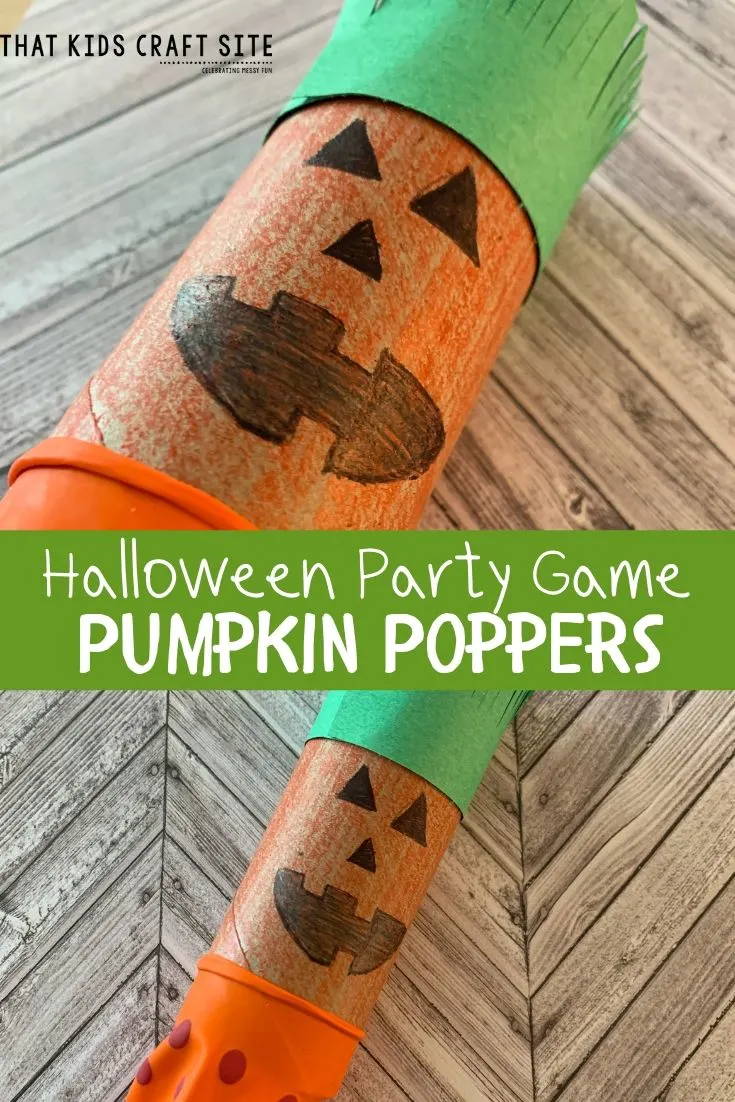 Halloween Party Game for Tweens
Now before you start thinking that this Halloween party popper is just for younger kids, let me assure you that tweens and teens love it too.
Just ask my 15 and 17-year-olds who kept insisting that they do "quality control" to see if the pumpkin popper would adequately pop. Rest assured, it did. Even after about 100 rounds of popping fun.
If your tween is having a Halloween party this year – or if you are a tween who's looking for a fun Halloween party game – this pumpkin popper is a definite win.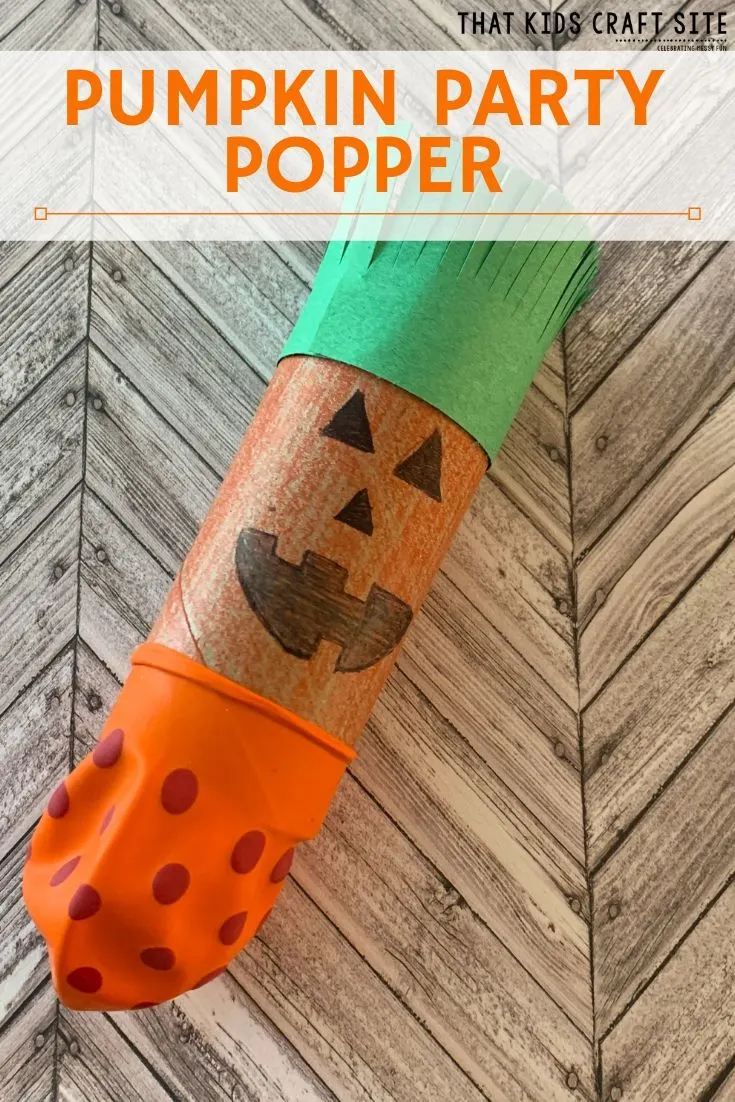 How to Play the Pumpkin Poppers Halloween Party Game for Kids
Playing the pumpkin popper game is easy. You can either take turns (if you only make one of them) or make a couple for group play.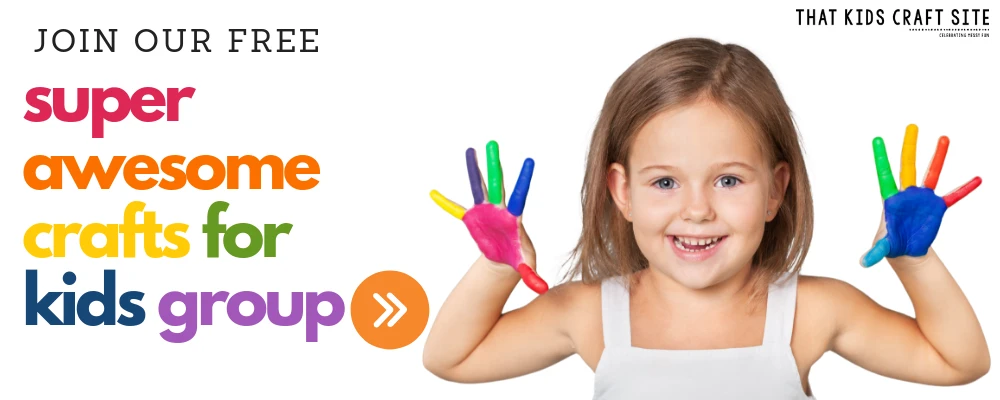 Each person stands at the same starting line and loads up their pumpkin popper with pompoms, marshmallows, or even pumpkin seeds.
You Might Also Like: Frankenstein Craft for Halloween
They then take turns launching their poppers to see who can shoot their goods the greatest distance.
Have a couple of rounds or let the winner challenge others. Have a blast!
How to Make a Pumpkin Popper Halloween Party Game
Show Us Your Pumpkin Popper!
Did you try your hand at making one? We'd love to see how it turned out! Snap a photo and tag us on Instagram @ThatKidsCraftSite! We can't wait to celebrate your creativity!
You Might Also Like: