Rainbow crafts are colorful and fun for kids of all ages!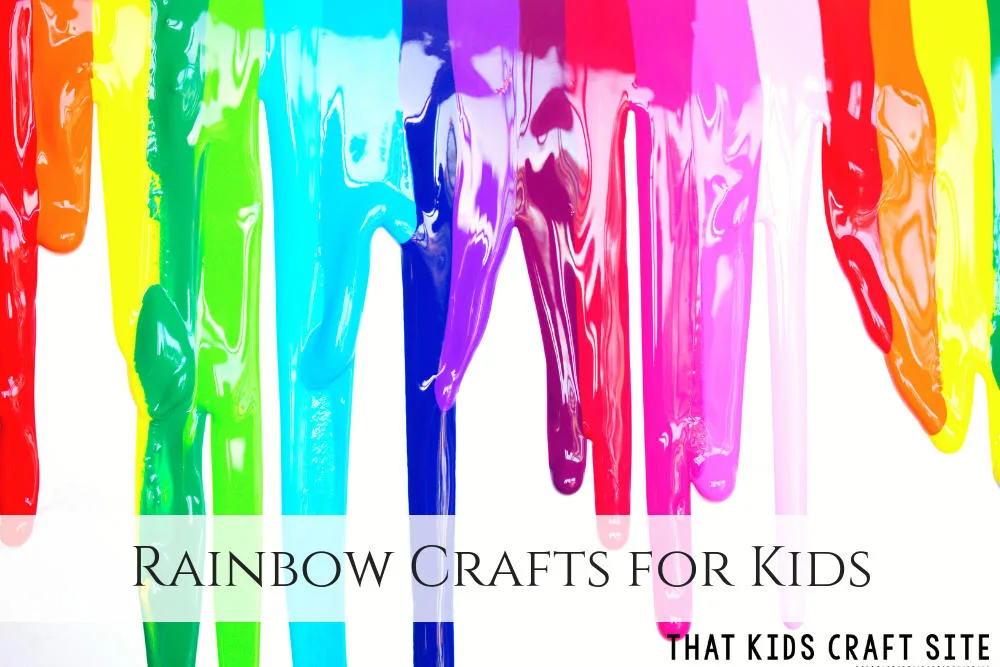 Kids of all ages love rainbows! Boys, girls, preschoolers, teens – there's just something special about that beautiful blend of colors that makes kids smile. Rainbow crafts are a great way to celebrate the sunshine or bring a little brightness to a rainy day. Gather up some supplies and inspire your kids to make a colorful creation!
Rainbow Crafts for Preschoolers
This fun rainbow craft gets little hands working to build those fine motor control skills that are so important as kids learn to write. The free template makes it super easy and fun!
Supplies Needed: construction paper, pencil, printable template, craft glue, scissors, white foam sheet, blue yarn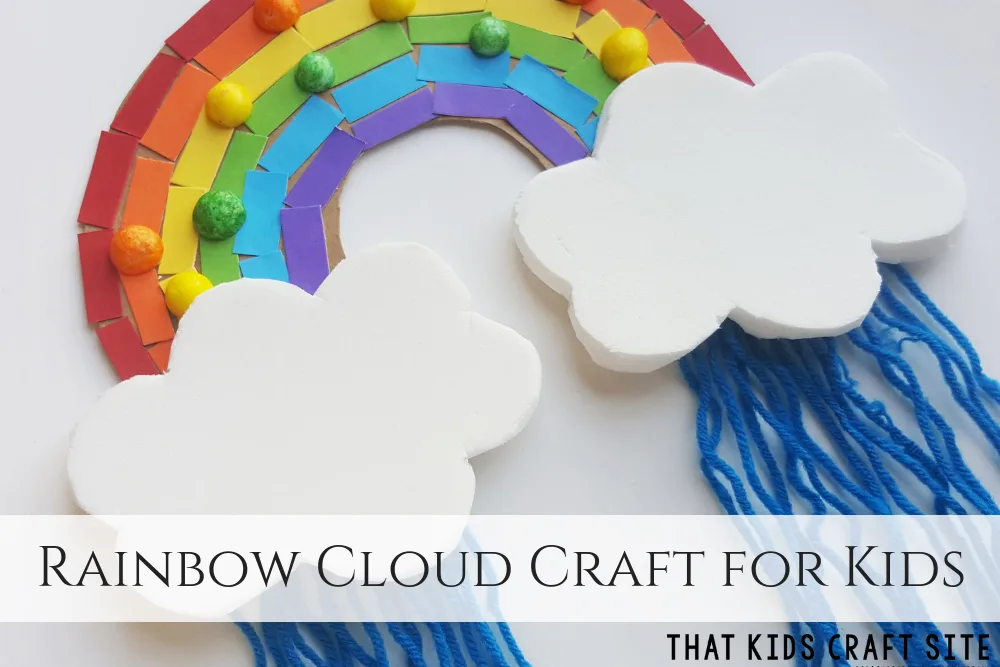 Rainbow with Cotton Ball Clouds
Create a rainbow frombrightly colored strips of construction paper or draw and color on a piece ofplain paper, then add in a fluffy pile of cotton balls to make a cloud. Hang iton the wall to bring a little joy to your day.
Recycled Paper Rainbows
Instead of throwing away scraps ofpaper during art and craft projects, save them in a tub. When you have enough,sort the colors and use them to create a pretty rainbow of colors by gluingthem down on a piece of paper.
Rainbow Twirlers
Help little ones cut a paper plate into a spiral, then color the rings in the colors of the rainbow. Attach a string tothe center, then hang somewhere that it is free to spin in the air currents.Outside is fun, but it spins better with just a calm breeze than on a windyday.
Handprint Rainbows
Cut out multiple handprints in the colors of the rainbow. Next, cut a rainbow shape out of paper and cover it with the handprints, organized by color. These fun rainbow craft ideas for kids can also be a cute memento of their younger years.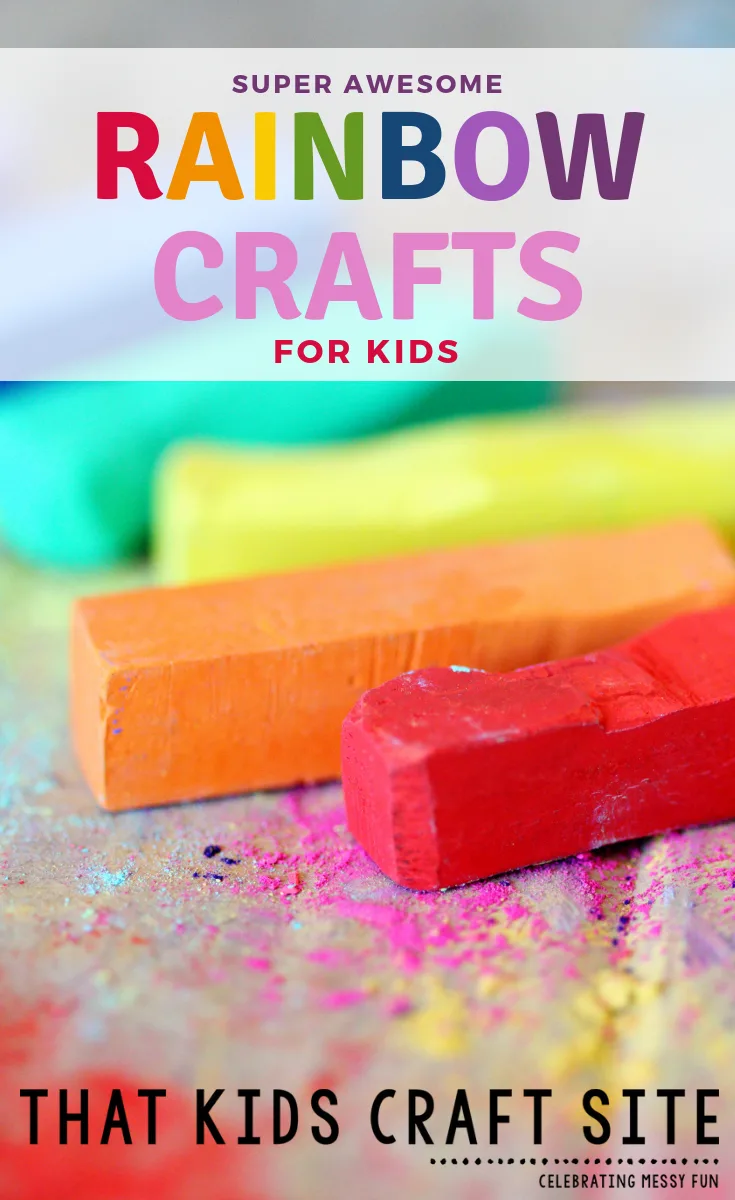 Rainbow Craft Ideas for Older Kids
Rainbow Slime
Use your favorite slime recipe and divide itinto a few different batches before adding the coloring. Color it with foodcoloring, Kool-Aid, or your other go-to slime coloring agent and mix backtogether for some rainbow fun.
Rainbow Suncatcher
Grab the box grater and your bin of broken crayons and create a rainbow of color shavings. Lay them out on a piece of wax paper, shaping the shavings into a rainbow shape. Next, cover with another piece of wax paper. Cover with a cloth and then iron to melt the shavings and paper. Trim your rainbow and hang in the window.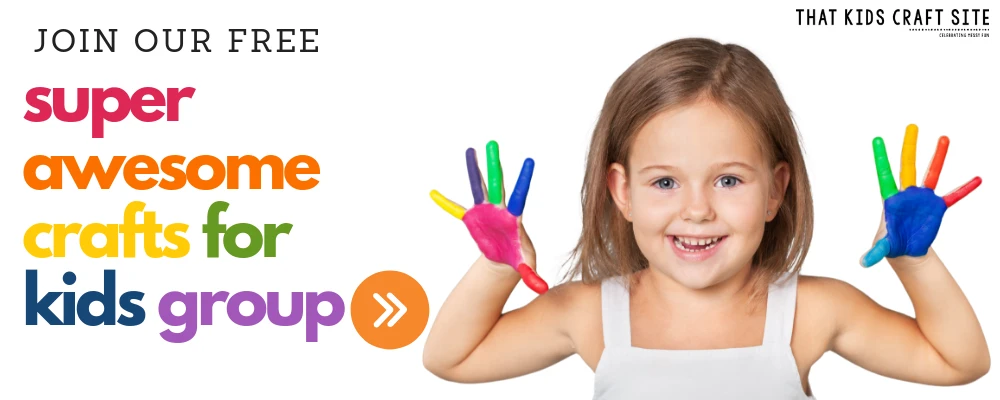 Rainbow Heart Door Hanger
Cut out different sized heartsfrom several colors of craft foam. Stack them up to create a fun rainbow effectand glue together. Attach a pretty piece of ribbon, then hang from your doorknob or even use as a window decoration.
Rainbow Friendship Bracelets
Remember those knotted friendship bracelets you made as a kid? Use embroidery thread in rainbow colors to teach your child how to make them. They'll have a fun bracelet to wear or they can give it to a best pal as a gift.
The sky is the limit when it comes to rainbow craft ideas for kids! Let your imagination soar!
Share Your Creations!
Did you do one of the rainbow crafts mentioned above? Snap a picture and tag us on Instagram @ThatKidsCraftSite! We'd love to see your creations!