The holiday season is the perfect time to show your loved ones how much you care for them. There's no better way to let them know than with a handmade gift tag from you! Printable Christmas gift tags are an easy and affordable way to add a personal touch to any present.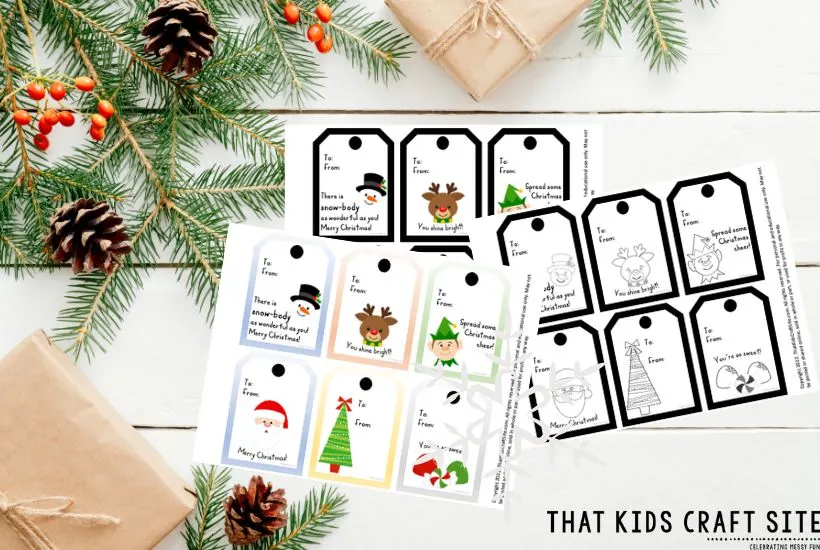 Printable Christmas gift tags come in all shapes and sizes, and can be used for different types of gifts. You can find tags specifically designed for gift bags, boxes, ornaments, cards and more. They feature festive designs like snowflakes, Christmas trees and Santa Claus that are sure to bring a smile to the recipient's face.
Printable Christmas Gift Tags from TKCS
The best part about using the Christmas gift tags from TKCS is that they are free!

Download our free Christmas gift tag templates, and create your own unique gift tags in no time. You can also customize them with a special message and colors of your choice when you use the coloring version.
They come in three different versions:
Full-color
Color with black borders
Black and white to color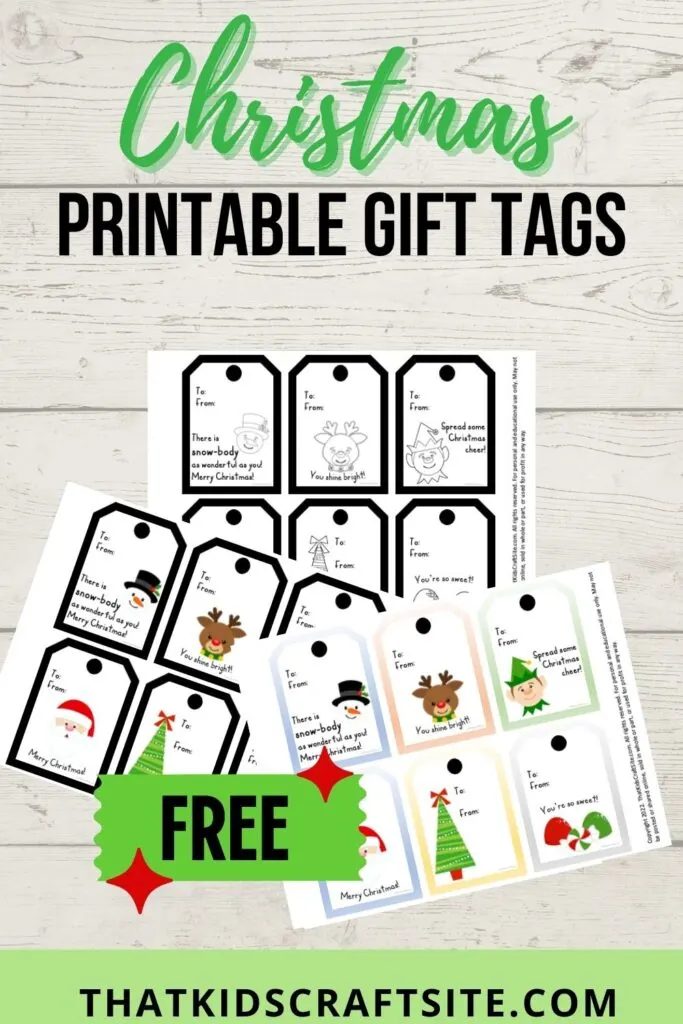 Skills Kids Can Gain from Using Printable Gift Tags
Printable gift tags are a great way for kids to get creative with their gifts. They can design the tag to match the recipient's personality, or come up with an original idea that expresses their love and appreciation.
Kids also develop problem-solving skills as they figure out how to decorate each tag in a unique way.
Things Kids Need to Make the Gift Tags
While you don't need a lot to make the gift tags, there are a few items you'll want to have on hand.
Gather these items:
Scissors
Crayons
Hole Punch
Ribbon or Yarn
Printable Christmas Gift Tags
Get Your Free Christmas Gift Tags
The gift tags are FREE for you to download and print! If you are already a member if our Freebies Library you can log in HERE and grab your copy.
Not a member of the Freebies Library yet? No worries! Simply enter your information in the box below and the password will be emailed to you!
Creating memories during the holidays is easy when you put your heart into the gifts you give and the care you take with them. Our free printable Christmas gift tags can help!
YOU MAY ALSO LIKE…