Make your own nativity scene with this printable paper nativity craft using the free template!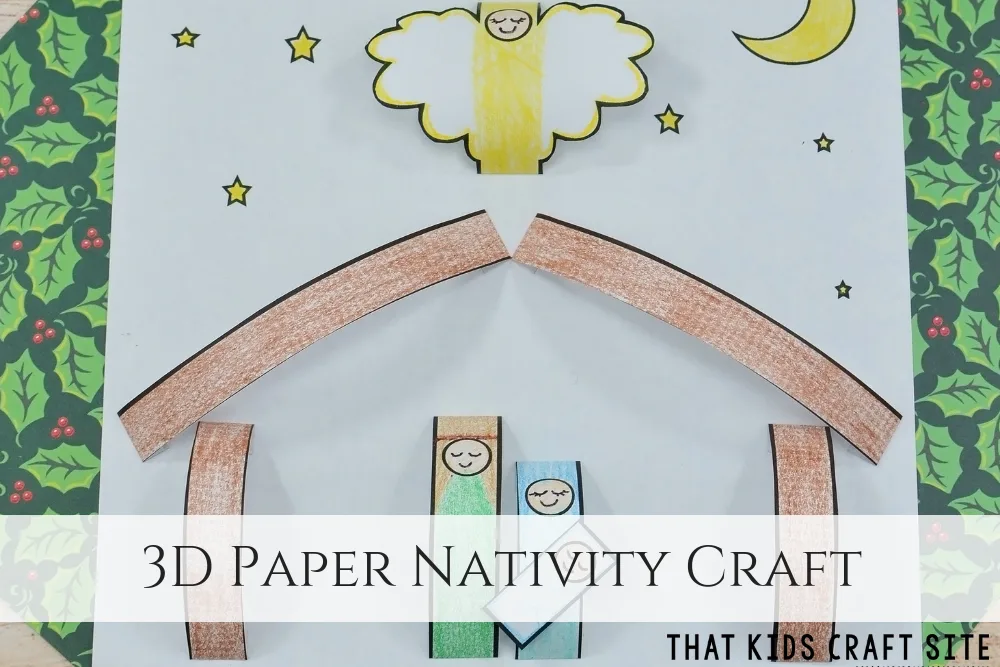 Printable Paper Nativity Craft
We love Christmas and we love paper crafts! There's no better way to celebrate than to make our own paper nativity.
We've tried a bunch of different paper crafts in the past, but this is one of our favorites. It's a great craft for preschoolers, but equally as awesome for elementary and middle school kids.
Let's be honest, even teens and adults will like making it!
The directions are easy, but the amount of detail you add to the printable will determine how hard (or how easy!) it is.
It helps build fine motor skills and encourages creativity!
Paper Nativity Craft Lessons
This papercraft lends itself to lessons on the birth of Christ. Tell the story of Jesus' birth as kids are creating their nativities.
You might also use it as a craft in Sunday School during Advent!
Happy crafting!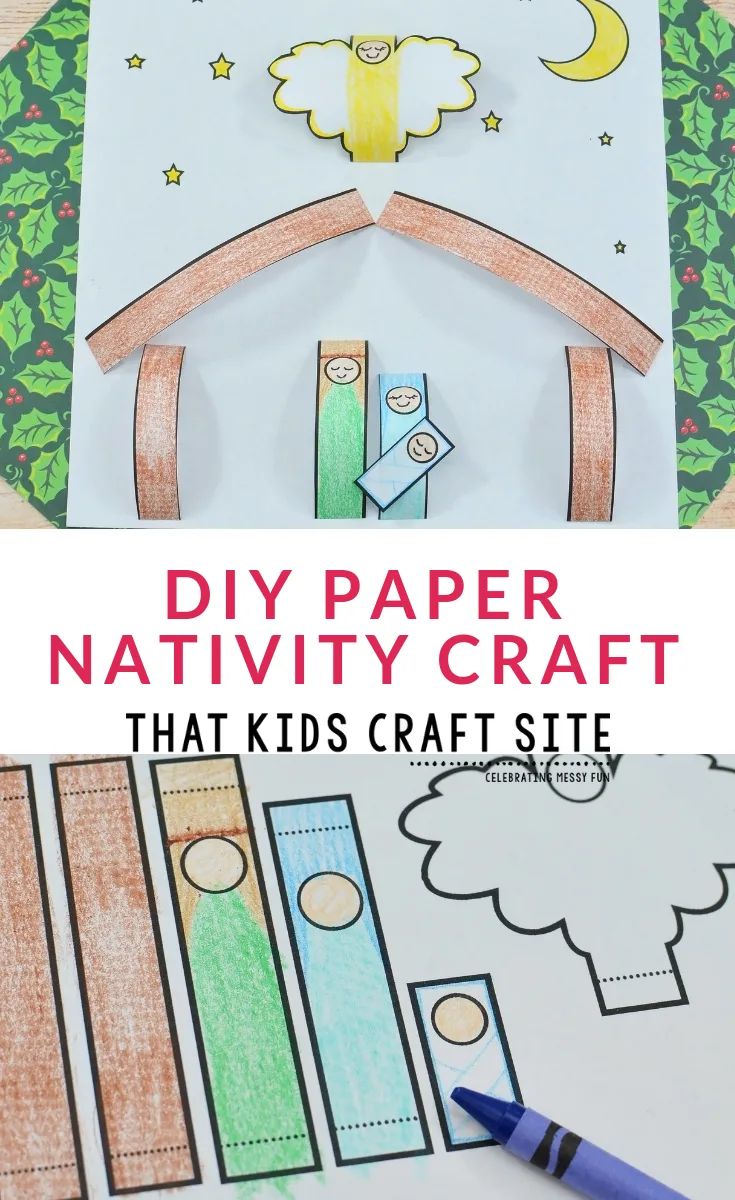 DIY 3D Nativity Paper Craft
Supplies
templates in our Freebies Library (sign-up below)
crayons (or anything to color the template with)
scissors
glue stick
Instructions
Trim the template background to size and color the stars and moon.
Take the template with the strips and color. The first four rectangles make the manger, and the other are Joseph, Mary, Jesus, and an angel. Add cute faces to each.
Cut out each strip on the solid lines.
Glue Baby Jesus on Mary with the glue stick.
Fold the ends of each strip backward on the dotted line.
Use the guides on the background paper for the location of each strip piece.
Use the glue stick to adhere each end, the paper will naturally form a loop 3D effect.
The 3D nativity is complete. Display and enjoy!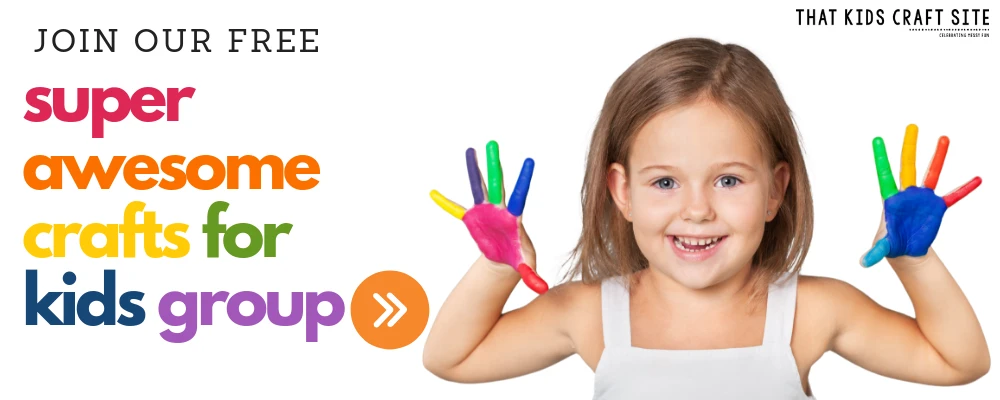 You Might Also Like…