Counting down the days to Christmas has never been so much fun! These homemade Christmas Advent Calendars are a great way to combine crafts with holiday cheer!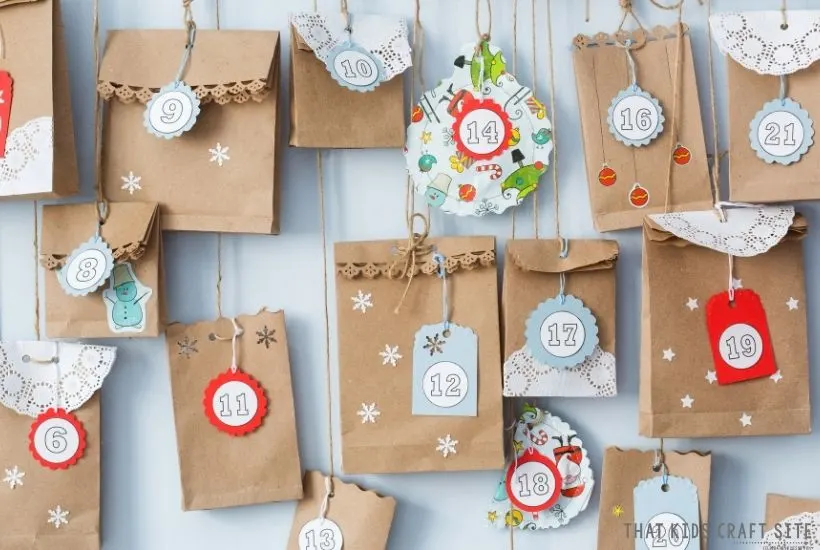 Homemade Advent Calendars
What makes homemade Advent calendars so special? It's the love and excitement that goes into each and every day!
It's the anticipation of the holiday that makes the crafting easier and a lot more fun!
Sure, you could buy an Advent calendar (and we have in the past), but making your own gives you the freedom to capture what means the most to your family.
DIY Advent Calendars for Kids
Now when you're making your own Christmas Advent calendars, it's important to think about the space you have available to display it.
If you don't have a lot of room, consider one that hangs on the wall or is more petite in stature.
There's no reason to make a huge one when you don't have the space to properly display and use it!
Another thing to take into consideration when making an Advent calendar is the color palette that you're going for.
Sure, when crafting with kids it can be a color cacophony, but if you want to steer them in the direction of your home's colors, just put out supplies that coordinate with them.
Above all, remember that this should be a fun crafting experience and celebrate the season.
If you find yourself (or your kids) getting cranky and tired, either set the craft aside for a day and come back to it or just purchase one that you can use.
It will make the holidays a lot less stressful!
And if you're crafting with older kids be sure you cater to their age and ability levels with things like this Advent calendar for teens.
You definitely don't want them being turned off by the simplicity of a craft!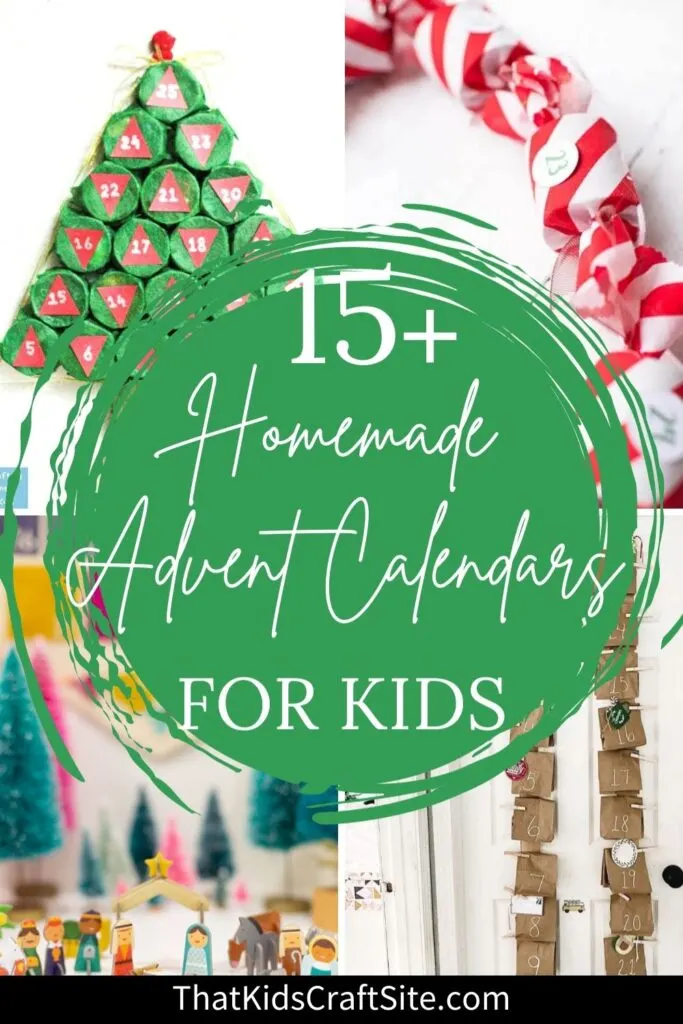 What You Need to Make the Advent Calendars
While all of the Advent calendar crafts below use different things, there are some commonalities that make it easy to start gathering supplies.
These are the most frequently seen and required materials for making your own Advent calendar:
construction paper
scissors
glue or glue sticks
tape
markers, crayons, colored pencils
cardstock
paint
Be sure to really read the materials list for the craft that you choose to do before starting it though. There's nothing worse than getting kids started on a craft project only to realize that you're missing some of the key supplies!
Creative Advent Calendar Crafts
You May Also Like: