These easy sewing DIY Christmas pencil toppers are perfect for the upcoming holiday season!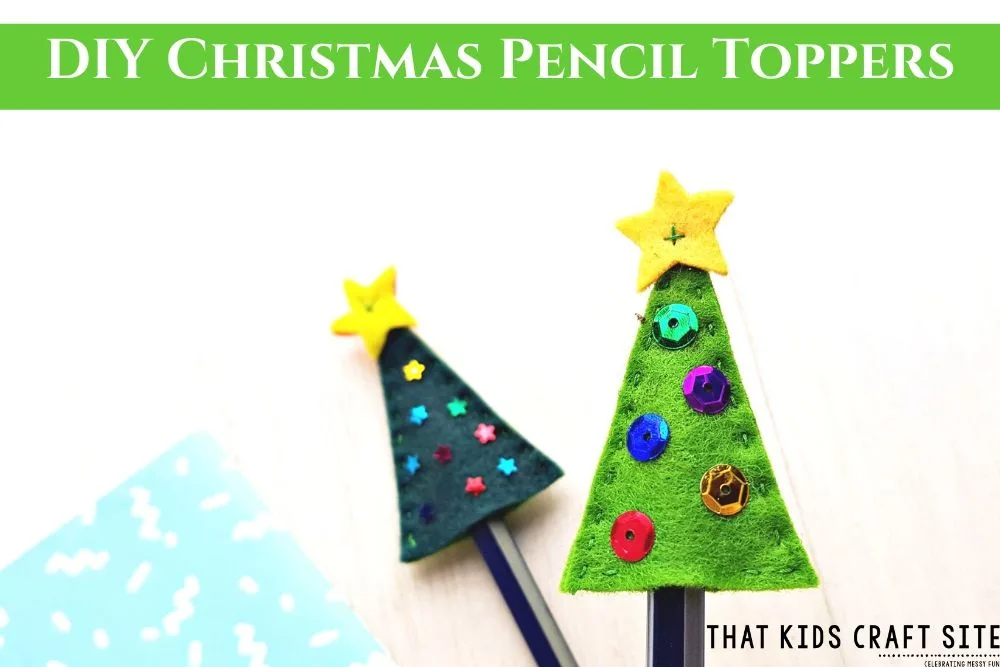 Christmas Pencil Toppers
The holidays always make me happy, but Christmas is my favorite holiday by far. That's why we try to incorporate a little bit of the festivities in everything we do – including writing!
These DIY Christmas Pencil Toppers are a great way to do that because they're not only festive, they are also great sewing practice!
Handsewn Pencil Toppers
Sewing is an important skill for anyone to learn, but it is especially important for kids to learn by the time they reach their tween and teen years. It helps build fine motor skills and teaches them life skills that they'll need when they eventually head off on their own.
But…sewing can be intimidating and kids, especially boys, can shy away from it because it's not "cool" or considered to be "for girls." Let me just say that we nipped that in the bud right away when my boys were growing up and they are now proficient sewers. 😉
Projects like this Christmas tree pencil topper though are an easy way to include everyone in the sewing project with little resistance.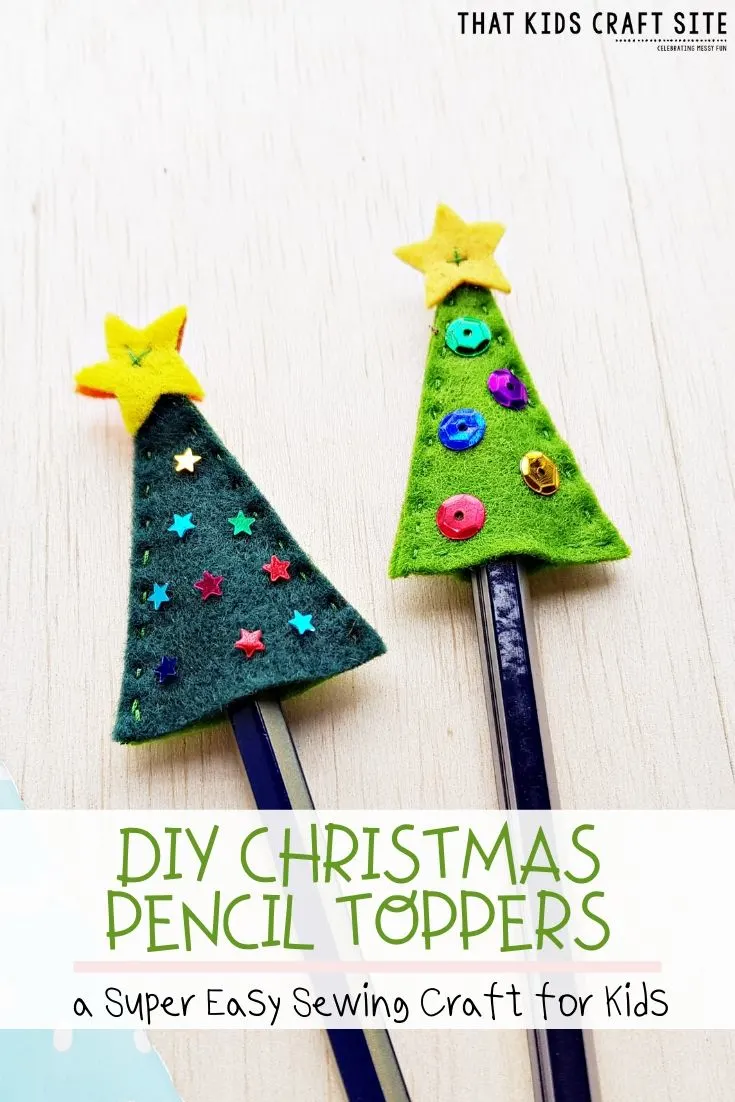 This article contains affiliate links to the items that will help you make the craft.
How to Make DIY Christmas Pencil Toppers
Making these Christmas tree pencil toppers doesn't require any fancy materials or supplies. We actually used scraps of felt that we had leftover from other projects to make our trees.
First, you'll need to print out the template and cut out the pieces. The template has the pattern for three trees so if you're using the craft with a scouting troop or in the classroom – or with multiple kids like I was – then just take into account that you don't need one page per child. Can you tell the teacher in me was worried about making copies? Ha!
After the pattern is cut out, trace the shapes onto felt. We used scrap green felt for the trees and scrap yellow felt for the star. You can make traditional green trees or switch things up and make them in different colors. My daughter was excited to make her pink "flocked" tree.
Next, start to sew around the edge of the triangle leaving the base open for the pencil. We placed the star over top the tip of the triangle and then sewed everything together that way but you could always hot glue it on if you didn't want to sew it.
To finish the Christmas pencil toppers off, add some sequins by sewing them on or using a hot glue gun. My daughter actually sewed her sequins on before sewing the triangles together and that worked well as well, so it's up to you!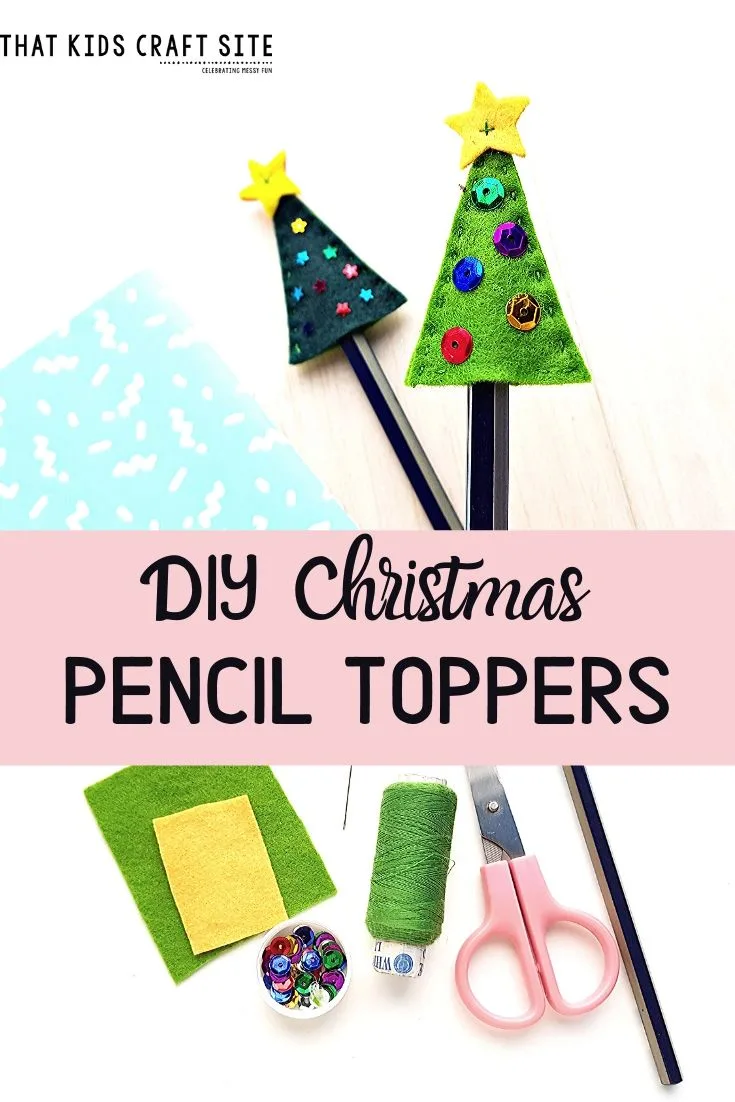 Squishy DIY Pencil Toppers
After you have finished putting the pencil toppers together, slip them over your favorite holiday pencils. We found these adorable and inexpensive Christmas pencils to slip ours over. They make great student gifts, as well as gifts that kids can make for their families.
Have fun making them and Merry Christmas!
Take the DIY Pencil Toppers Directions with You!
Want to take these directions with you? No worries! Simply print out the card below with all of the supplies and directions by clicking on the Print button! Then you can take them with you to school, your club or scouts, or to your kitchen table where you'll be crafting. Have a great time!