These Santa crafts for kids are the perfect way to spread some Christmas cheer this holiday season! Kids will have so much fun making and decorating the house with their own crafts.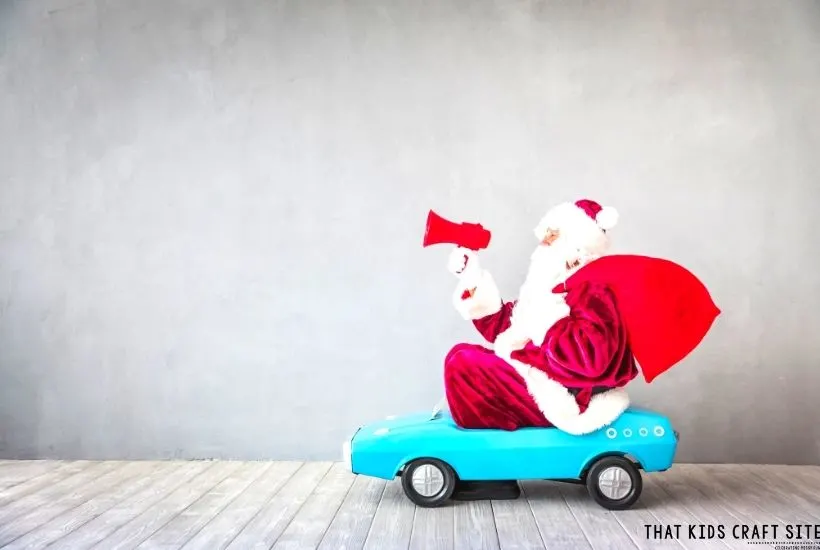 Each of these Santa crafts is perfect for a homeschool craft, classroom craft, or even something to do as a family after dinner!
So grab all the red crayons and markers and get to making your own Saint Nick craft!
Christmas Santa Crafts
Santa has gone by many names in his life, but for our family, he's just plain Santa. The jolly old elf with a heart of gold and a ho-ho-ho that's sure to make you smile.
His classic red suit with furry white trim is a Christmas holiday staple!
That's why when we were thinking about holiday crafts to make for Christmas, it was obvious that Santa crafts were going to make the list!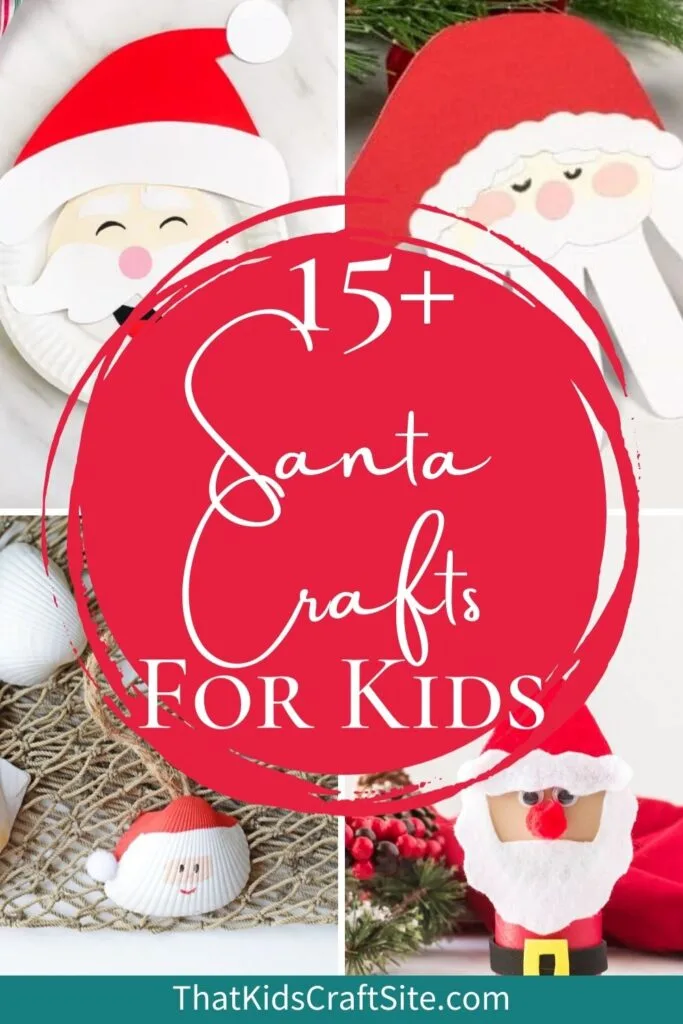 The crafts are all unique but they have one underlying theme – Santa!
You can do them with your children at home for a fun holiday activity or a homeschool craft, or you can do them in the classroom with your students if Santa crafts are allowed.
No matter where you do them or who you do them with, have fun and remember that there is no perfect kid-made craft. Each one will be slightly different – and that's okay!
So have fun and get crafting this Christmas season with these super cute St. Nick crafts!
Santa Crafts Worth Creating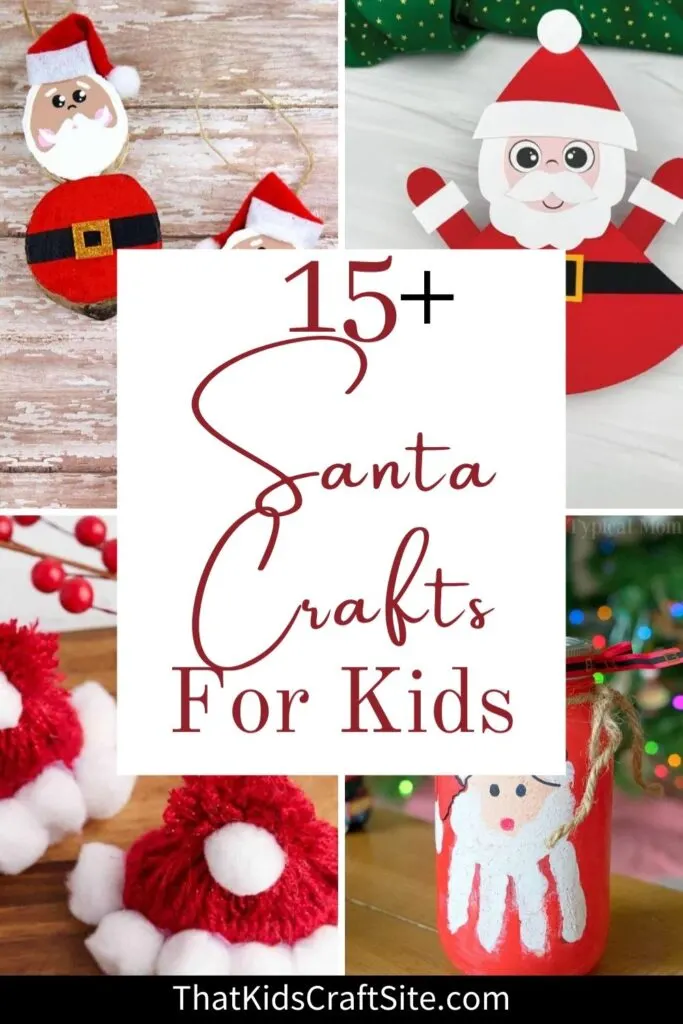 Remember, the most important part of doing any crafts with your children is building memories. Make your crafting time fun and low-key.
Nothing has to be perfect. There will be hiccups and maybe even messes along the way. The beauty of the craft lives in the laughter, messy hands, and smiles along the way.
This holiday season, make crafting with your kids fun by letting up on the need to create a perfect holiday or decorated home.
Life is messy. Crafts should be too.
YOU MAY ALSO LIKE…