With this cute princess Perler Beads activity, you'll enjoy endless fun with the beloved princess, Snow White!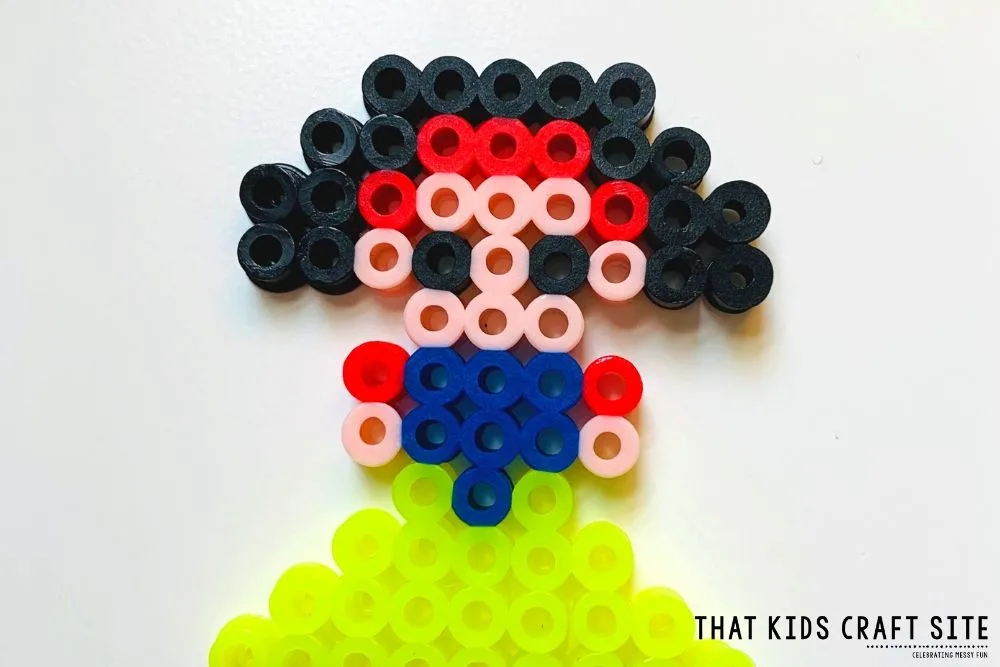 This article contains affiliate links to products you might like.
Snow White Princess Perler Beads Pattern Craft
Princesses and crafts have always been some of our favorite things! If we can make a craft that has to do with princesses, we jump right on it!
Perler beads create an amazing way to do both a craft and something princess themed. This Snow White Perler bead craft is extremely fun and easy to make!
We enjoyed making this Snow White Perler bead craft after watching the movie, but you can make it whenever.
The fact that you can make something so adorable and accurate to Snow White's animated self, makes this craft incredibly fun to make.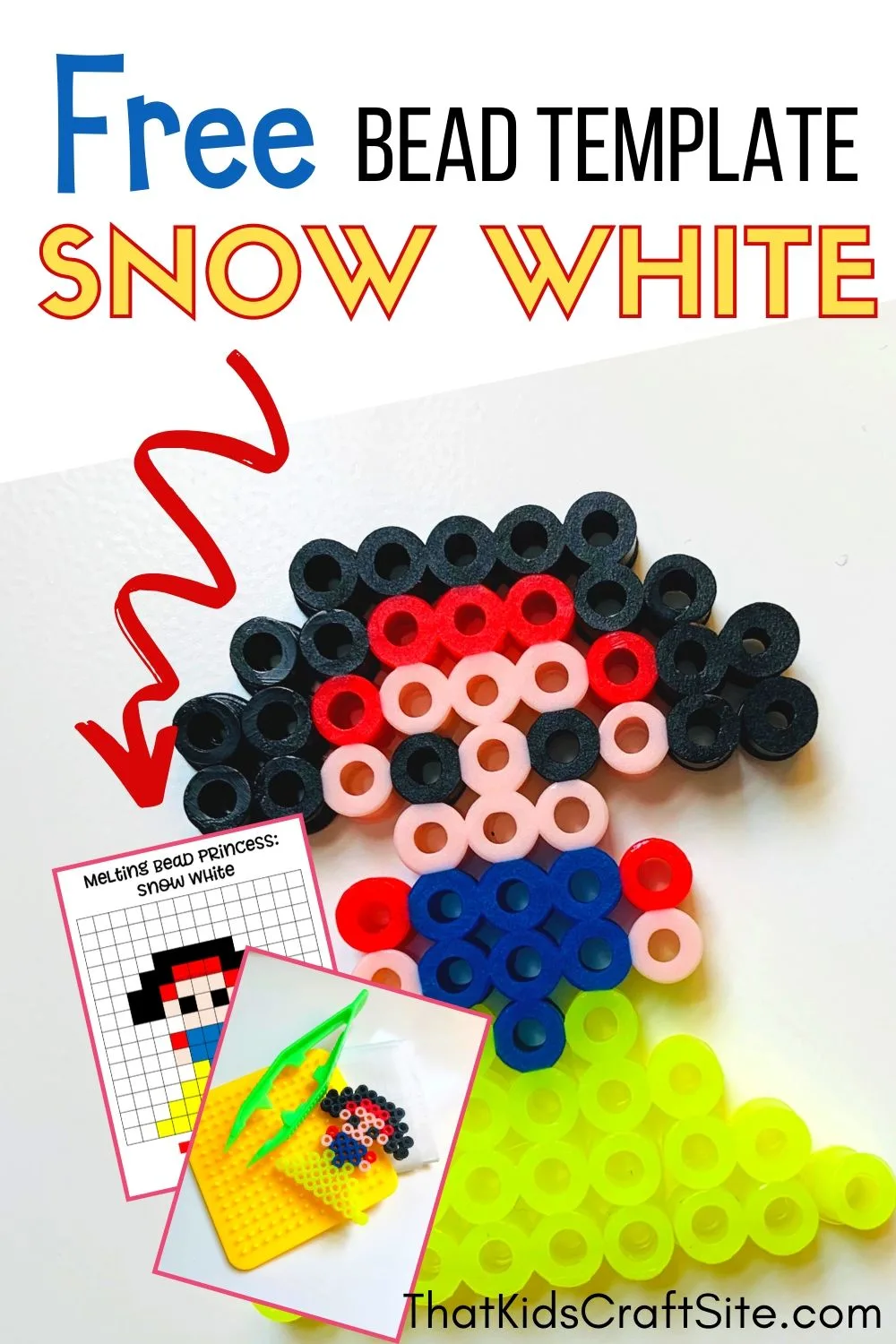 Create This Snow White Perler Bead Craft With A Free Download
Our easy-to-follow downloadable pattern makes this craft a snap to make. Simply download the pattern, print it out, and have fun beading! Just follow the bead pattern and it's colors to create an adorable Snow White character.
If for any reason you don't like Snow White's original colors, you can always switch it up to create a Snow White of your own.
With Perler beads, you can be as unique and creative as you'd like! There's truly no wrong way to make your melted beads princess.
How To Make Snow White With Perler Beads
The Supplies You Will Need Include:
Our Free Printable/Download in our Freebies Library (the sign-up for it is below)
Tweezers (optional but we highly recommend)
Wax Paper
An Iron (for adult use only)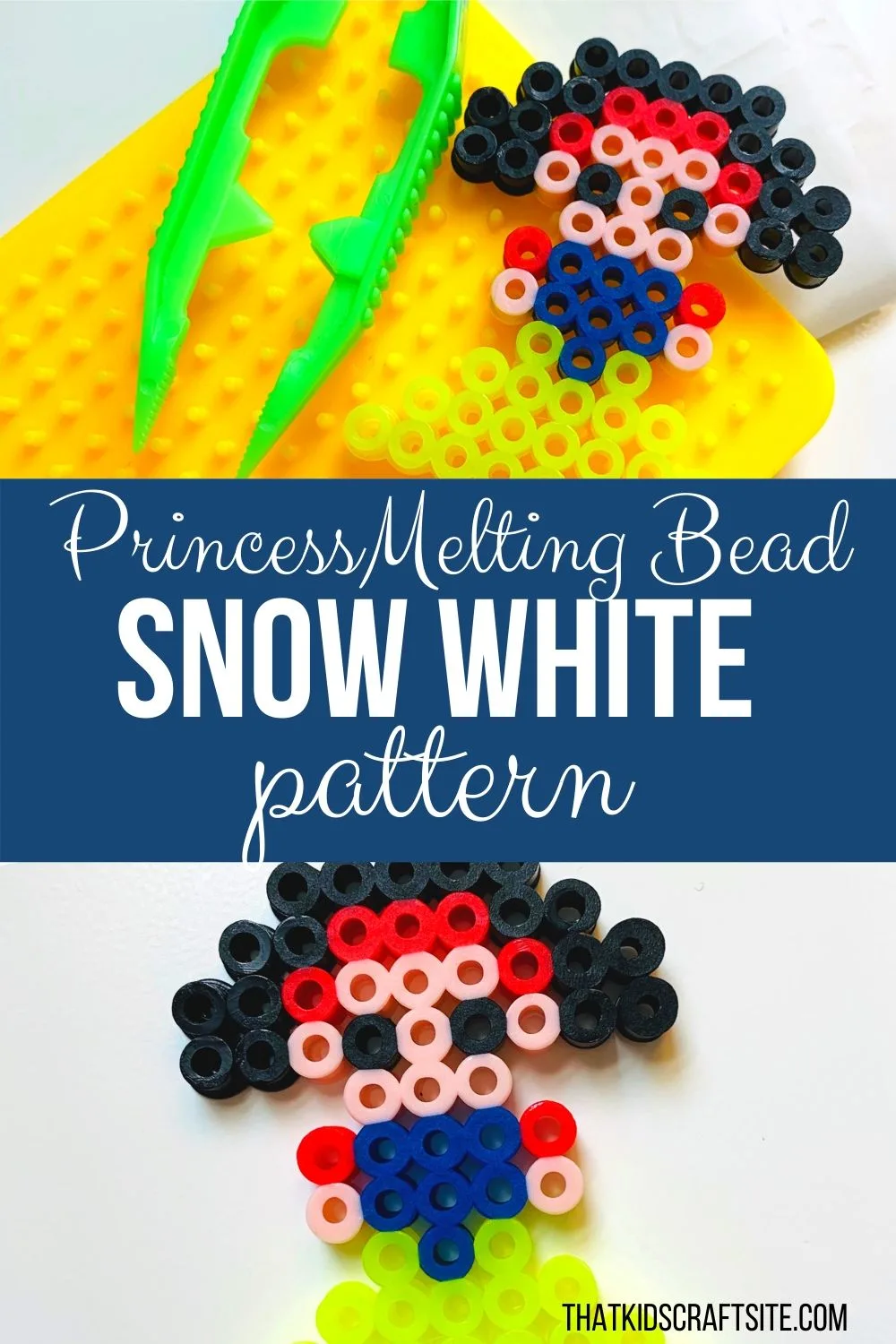 Creating A Perler Bead Princess
Once all of your supplies have been gathered, you can now begin to create your Snow White.
Grab your pegboard tray and begin to follow the free download anywhere on your pegboard. You can start from the bottom, left side, top, right side, corner, truly wherever you desire!
Make sure that when you do this craft you do it your way, any tweaks you want to make – make them! This is your princess, therefore you should do what you want to do with it!
Once you have completed placing your beads on the tray, you will need to have an adult handy.
Ironing Your Bead Pattern
Carefully place the wax paper over-top your beads.
Be careful when doing this because the beads aren't in place and can move with the slightest touch.
Once the wax paper is over the beads, ask an adult to heat your iron to medium heat. Medium heat works best for our iron but be sure to find what works best for yours.
Once your iron is heated, have an adult place the iron on top of the wax paper and press down lightly. If you press your iron too much into the beads, they will melt but look like the plastic overflowed, so make sure you don't press too hard.
Hold the iron there for about 15-20 seconds depending on the heat your iron is producing.
Once one side of the beads has melted, take your iron off of the beads and carefully take them off of the tray. Turn your beads over to the unmelted side and place wax paper over that side. Then repeat the steps for melting your beads.
After that side is finished melting, take your iron and wax paper off, let it cool down, and now you have your finished Snow White masterpiece!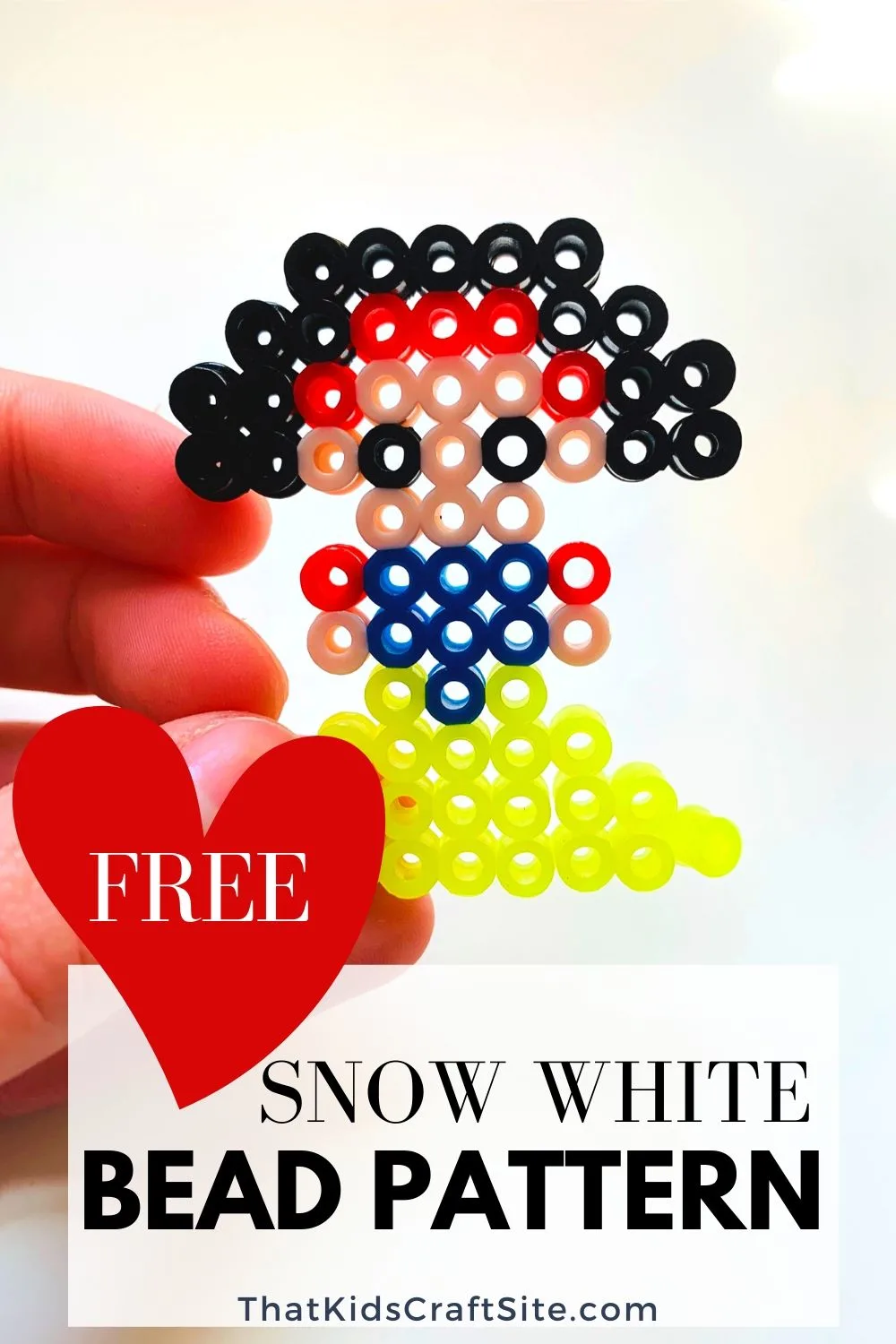 What Can I Do With My Completed Snow White Perler Bead Craft?
Following the completion of your princess, you can do lots of fun things with it!
You could make multiple princesses of different colors and use them as dolls! If you did use them as dolls, they would be great to use as travel toys. They are tiny so they can fit in your backpack, suitcase, or even your purse!
If you aren't really into dolls or just want something else to do with your creation, you could turn it into a keychain. Add a keyring into one of the top holes and your keychain has been completed! You could attach it to your backpack, keys, lanyard, really anything!
If you added a string to one of the top holes, you could turn it into an ornament! You could even put it on display and have it be a super adorable decoration.
The possibilities for what to do with this beading craft are pretty much endless!

Get the Free Snow White Princess Perler Beads Pattern
The pattern is available in our Freebies Library. If you are already a member, you can access the library here using the secret password (it's in each week's newsletter in case you forget!).
Not a member yet? Fill out the form below and the password will be emailed to you!
You Might Also Like These Kids Crafts