If you work with young kids, you know they almost all love unicorns! But let's be honest, who wouldn't love such a beautiful, majestic creature? Find below free, printable unicorn coloring pages!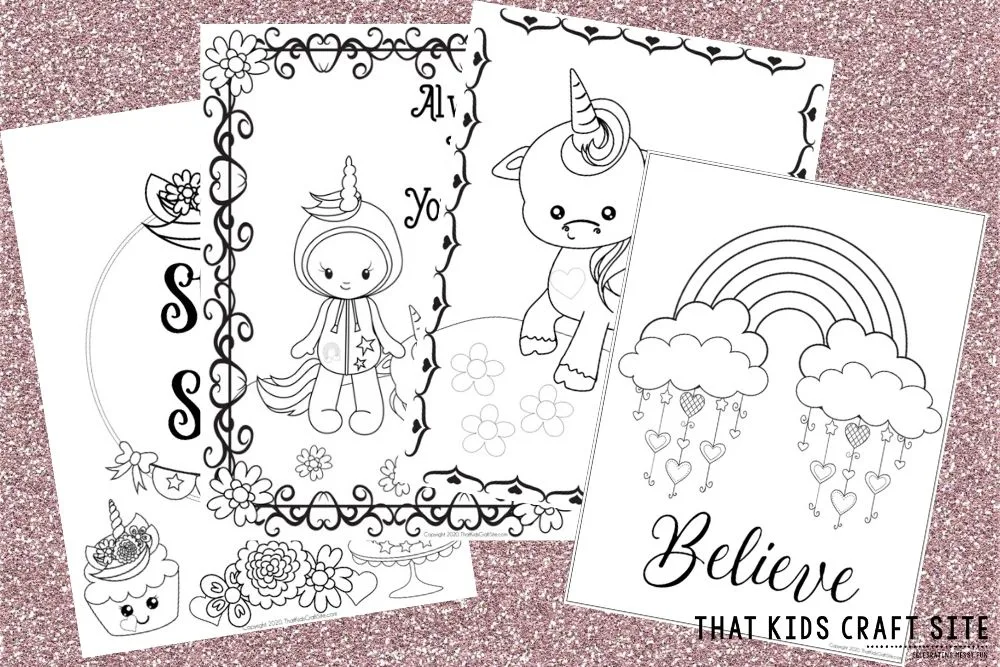 Coloring is a great activity to do at any age. It is meditative and calming. As a parent or teacher, you need activities like coloring to regroup a wild-child or a chaotic classroom. Take these unicorn coloring pages with you on the go for field trips, long car rides, or for that moment you need a tech-free activity to create a relaxing environment.
PRINTING THE UNICORN COLORING SHEETS
Standard 8.5"x11" printer paper would work perfectly for your kids to get started on their masterpieces. If you or your kids plan to use these coloring sheets as posters, try cardstock for a sturdier coloring sheet.
These unicorn coloring pages would make great posters, because not only do they have unicorns on them, but each sheet has its own positive, encouraging message. They could be incorporated into a time you are delicately teaching your child or classroom the importance of being unique and themselves.
Unicorns serve as a symbol for individualism and each coloring sheet can help your children see that message. Hang these up as friendly reminders to "Always Be Yourself," as one coloring sheet says.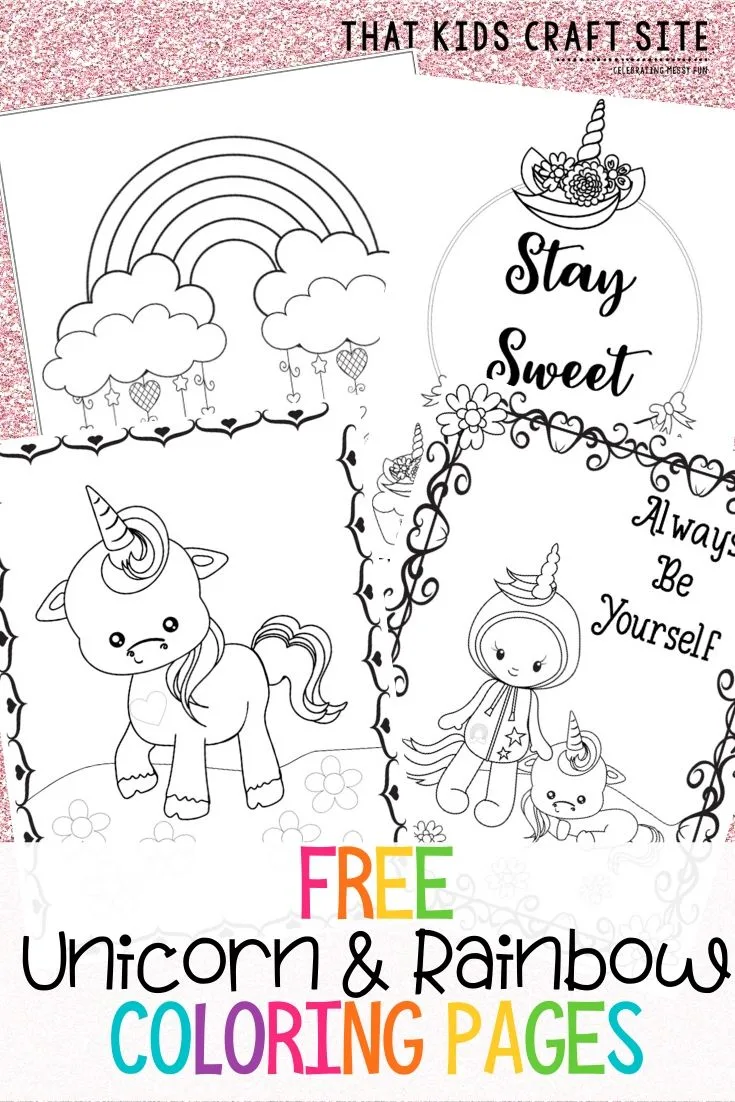 COLORING YOUR UNICORN COLORING PAGES
Whether your preschooler wants to work on these coloring pages or you're an adult who loves unicorns and positivity, you are going to need some materials. Black and white works, but rainbows are far superior.
Here are some suggestions on what you could use to color your pages in:
Colored pencils
Crayons
Gel pens
Markers
Watercolor paint (Use only if you printed on a heavyweight paper!)
If you do plan to use these coloring pages as posters, use either double-sided tape, rolled tape or even thumbtacks to hang these beauties wherever you please!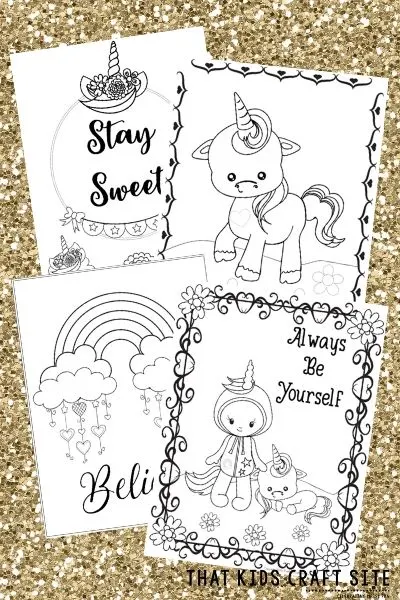 Our Unicorn coloring pages live in our Freebies Library here at That Kids Craft Site, so pop on over and download your free copy today! Not a member yet? Sign up below and the password will be emailed to you!

When you and your kids are finished turning these coloring pages into your own beautiful creations, share them with us by tagging us on Instagram @ThatKidsCraftSite.
You Might Also Like These Other Kids' Crafts: