Unicorns are adorable, magical creatures that can excite any young child. This Unicorn Activity book is an equally magical activity for your children to find themselves absorbed in.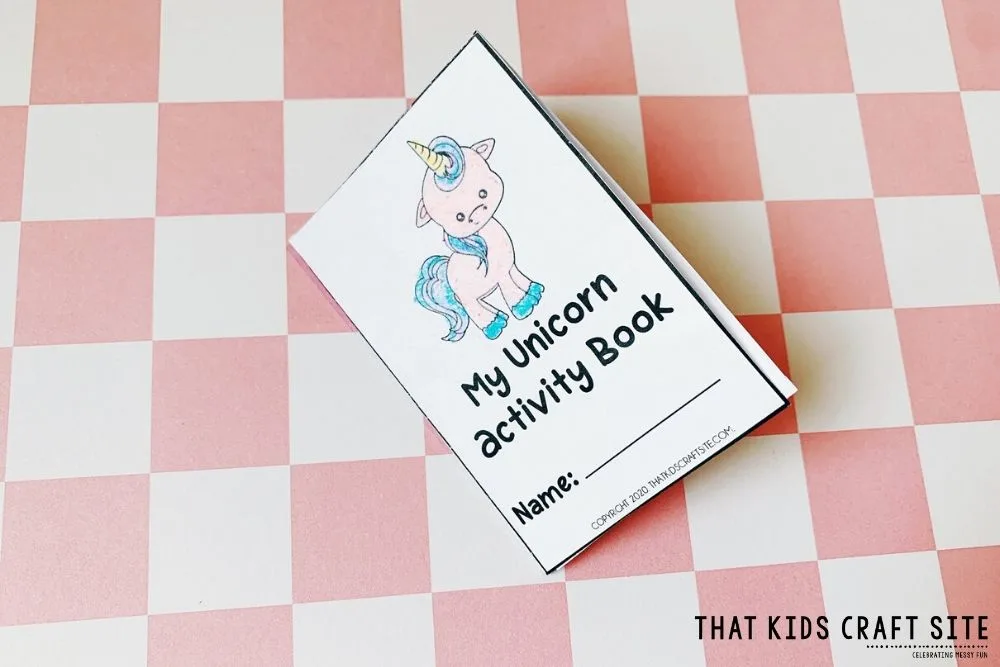 This activity book is a must-have for any preschool to kindergarten aged child, because it is pocket-sized. Pocket-sized activities can be a terrific tool to keep a kiddo occupied on long trips or when you are out to eat.
Find it free here on That Kids Craft Site in our Freebies Library! If you have already signed up, you can access the Freebies Library HERE. Not a member yet? No worries! Sign-up at the end of this post and the password will be emailed to you!
SETTING UP THE UNICORN ACTIVITY BOOK
One sheet of standard 8.5"x11" printer paper will work for a single copy of the Unicorn Activity Book. All seven activities fit onto one page, making it a super easy activity to print and use.
Once you print your copy of the activity book out, follow these instructions:
Fold the activity book in half, long ways.
Fold the activity book at each solid black line, making sure the front page entitled "My Unicorn Activity Book" is in the front with a "bind" on the left side. Fold the book in such a way that the activities are folded in on each other resembling pages.
Grab a pair of scissors (monitor your child if they are doing the cutting). You will want to cut the trim off the left side of the book. Don't cut the right side! After making these cuts, you should be able to flip through the pages with ease.
Leave the book as-is, or staple the bind on the left side to prevent pages from falling out.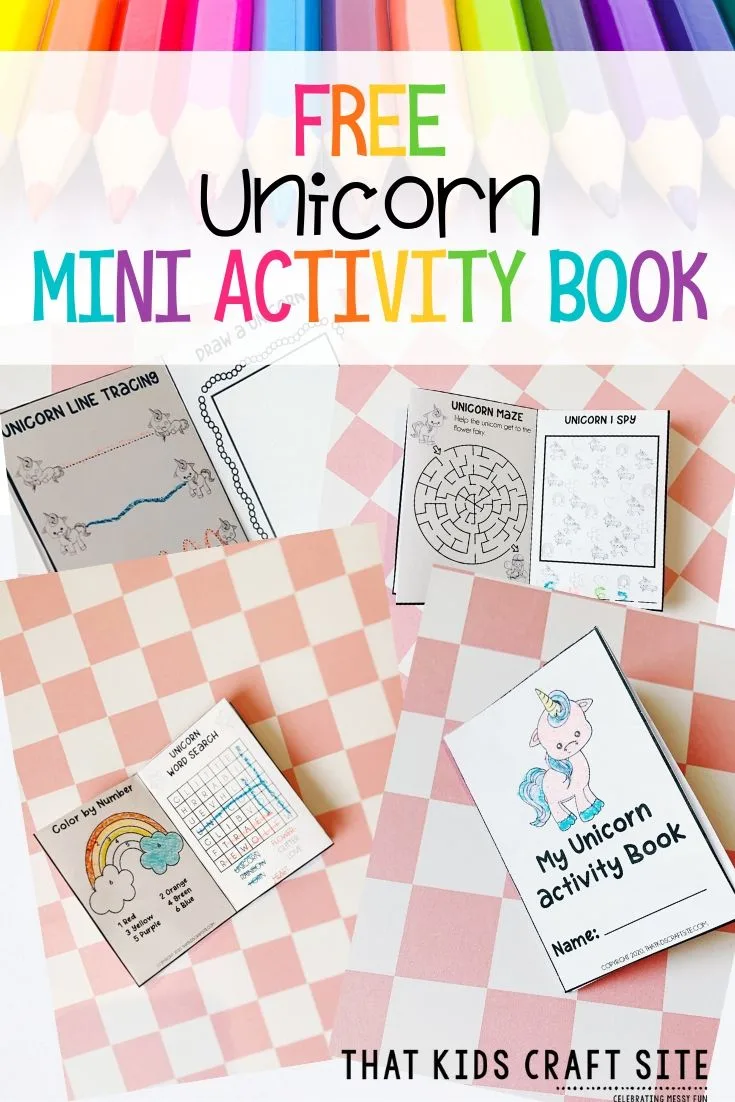 USING THE UNICORN ACTIVITY BOOK
A mini-book like this can go anywhere and be used in plenty of ways, your child can even share the book with their dolls! Let your child's imagination run free with the number of ways they can use their unicorn activity book.
This is a fine solo-activity book, but feel free to help your child through some of the fun activities such as the Unicorn-inspired Word Search or the Unicorn Maze.
Below are a few materials you may want to have handy:
Colored pencils
Crayons
Pencil or Pen
The best part about this mini-activity book is that it is only one of a new series of alphabet mini-activity books that ThatKidsCraftSite has created. Keep a look out for more fun-tastic activity books coming your way.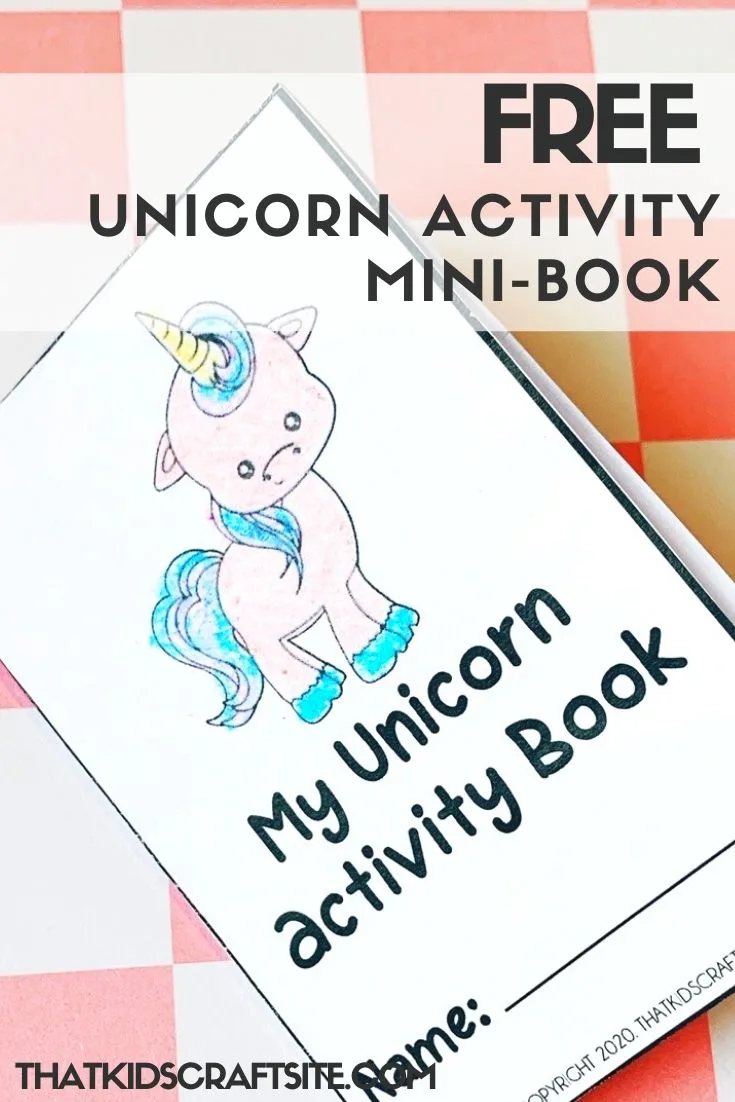 Share your child's favorite activity found in this Unicorn Activity booklet by tagging us on Instagram @ThatKidsCraftSite!
You Might Also Like These Other Fun Crafts for Kids