Are you looking for a craft that can be easy, fun and even educational? You've come to the right place! Check out how to make an adorable tiny house out of paper with this Tiny Paper House craft.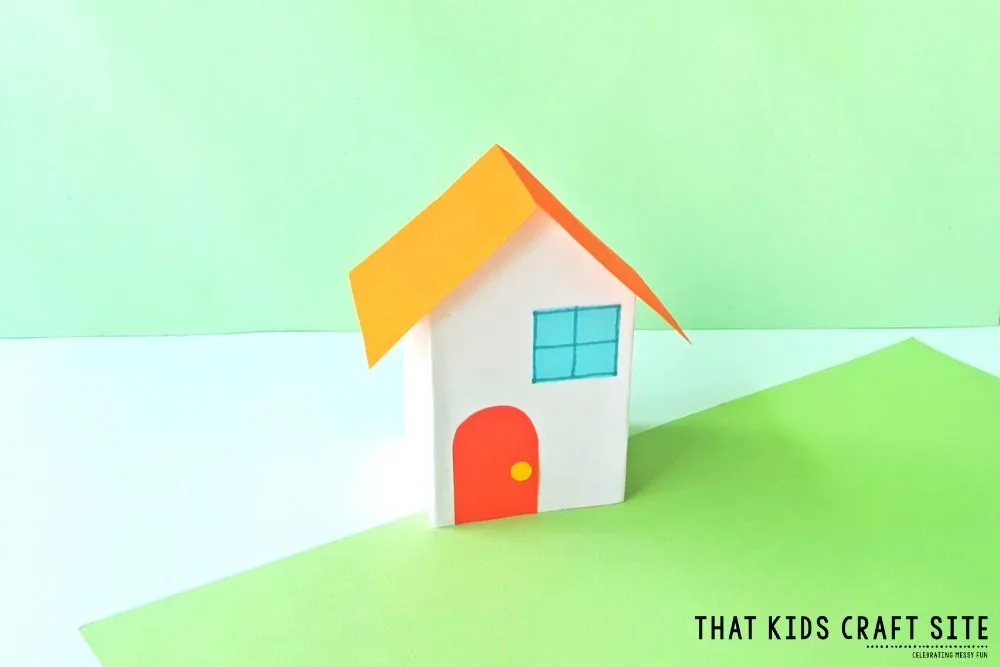 Tiny Paper Houses Craft
This craft is exactly what it sounds like… a tiny home made of paper! Make one or make twenty and allow your children's imagination to run wild during play time. The tiny paper house craft could be a great rainy day activity, or incorporated into a homeschool lesson.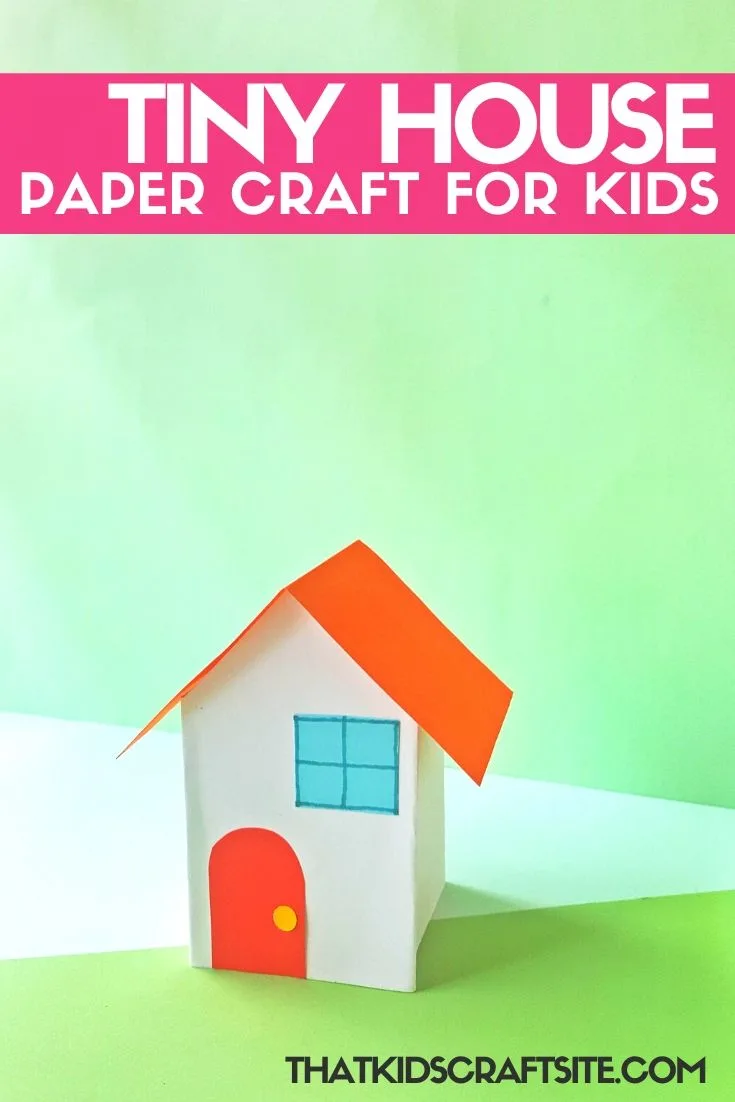 Preparing for the Tiny Paper House Craft
You won't need any fancy materials to create a tiny paper house, unless of course you want sparkly paper walls or windows. The few things you will need are simple items, such as the paper, scissors, and glue!
Gather the supplies listed here and you will be ready to get started!
Colorful craft paper
Scissors
Glue or glue-stick
Pencil
Ruler
Coloring utensils (markers work best!)
PDF Template (it can be found in the Freebies Library!)
Tiny Paper Houses in the Making
With this craft you will use the PDF templates to cut out the pieces of the home. Then, the 2D paper will transform into a 3D home when you follow the steps from the downloadable directions below!
Using the Tiny Paper Houses
Play-time is probably the first way you think of to use a tiny paper house. Though this is definitely a fun way to utilize this craft, there are other ways you and your kids can take advantage of these awesome tiny paper houses.
Need a little inspiration on another way to use this craft? Here are a few other ways to use the tiny paper houses:
Make 10-20 houses to create an entire village of paper houses! The village of paper houses could serve as a cool design for a dream-like neighborhood, or as a paper-model of the neighborhood you already live in.
Are your children ready to house their mini-toy creatures? A tiny home for each of them would be perfect. Encourage your children to write the names of their creatures on the outside of the tiny homes!
Incorporate this craft into a math lesson on area and perimeter. If your walls aren't perfectly sized, the roof won't fit. If your roof is too small, the house won't be safe from the imaginary rain!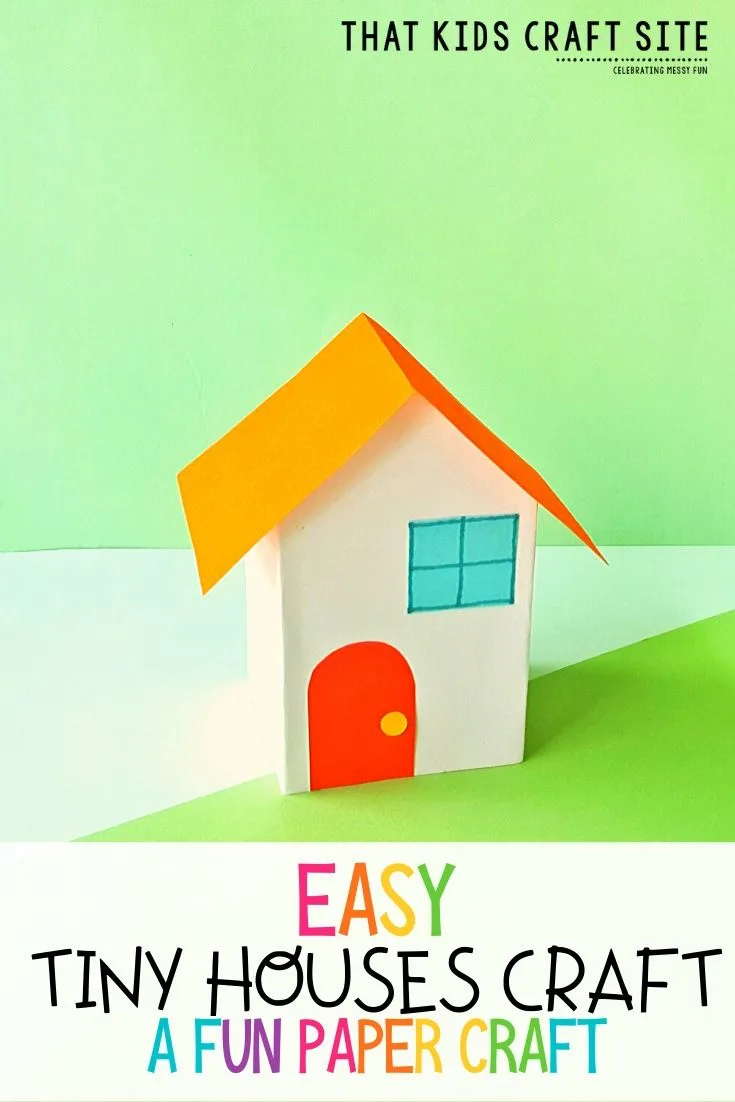 Show us how your houses turn out by tagging us on Instagram @ThatKidsCraftSite. We simply can't wait to see what you do with them!
You Might Also Like