Make your own Minion toilet paper roll craft with these easy directions and free printable templates!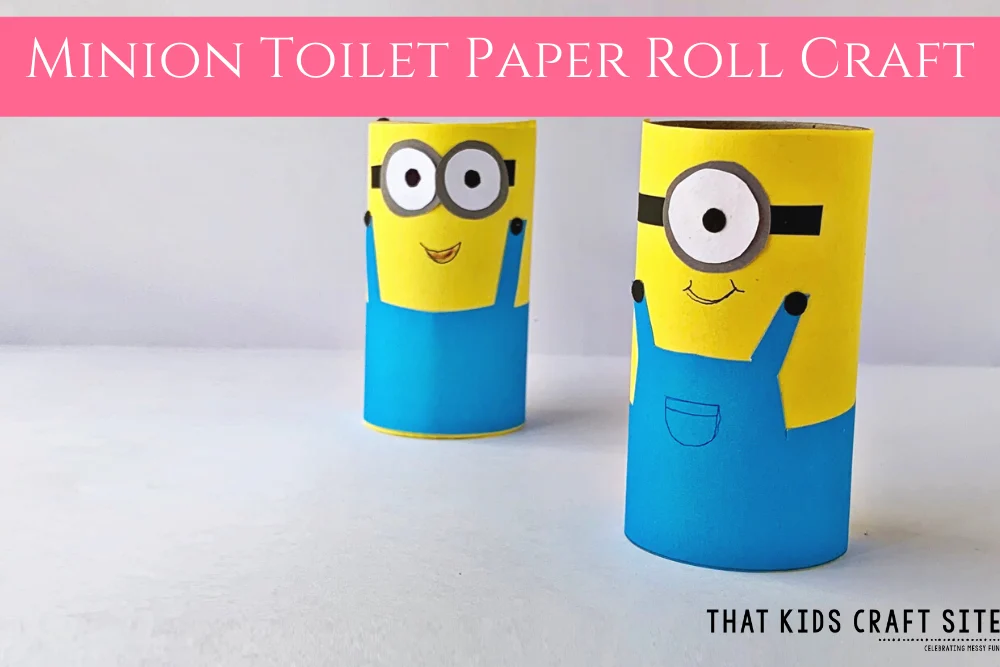 How to Make a Minion Out of Cardboard
We love all things Despicable Me so it seemed only natural to make our very own Minion toilet paper roll craft. After all, toilet paper crafts get kids recycling and thinking about common materials in different ways – both things we love about crafting.
These Minions may not have the sass that the ones in Despicable Me do, but they're just as cute and fun to have around. In fact, you could make a whole group of Minions and place them around the house or classroom if you wanted to!
The most important thing you'll need for these DIY tissue roll crafts is, of course, toilet paper tubes. If you don't have any or can't use them for crafting (some schools are very strict about this), use a paper towel tube and cut it down to make two or three mini-Minions.
In addition to the cardboard tubes, you'll also need the free printable template below, construction or craft paper, a marker, a pencil, scissors, and glue. So, round those things up and let's get started!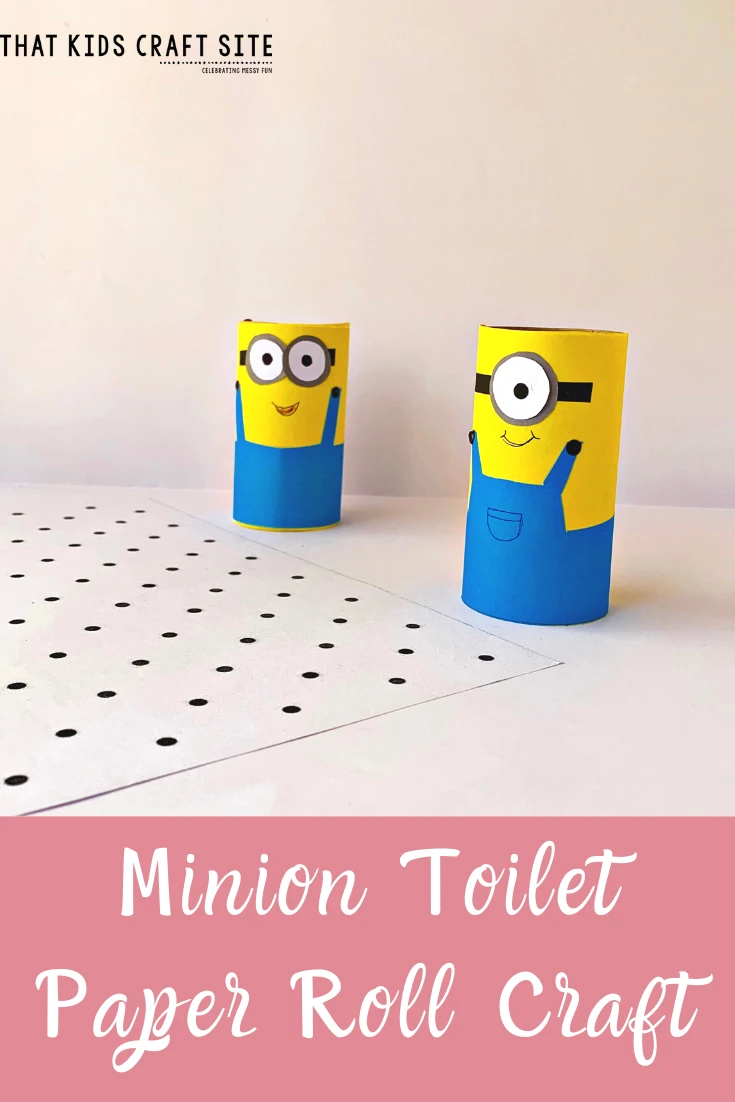 Minion Toilet Paper Roll Craft
One of the most important things to remember when making this Minion craft is that it does not need to be perfect. In fact, like with all crafts, perfection is way overrated. The Minion template is great, but if you'd rather just freehand it, go for it. You do you!
Get the Free Printable Minion Toilet Paper Roll Craft Template Here!
After you've gathered the supplies you'll need, cut the pieces out from the templates and trace them onto construction or craft paper.
Wrap the body and overall pieces around the cardboard tubes and your Minions are on their way to coming alive.
Add the eyes, the goggles, and their mouths to complete the look.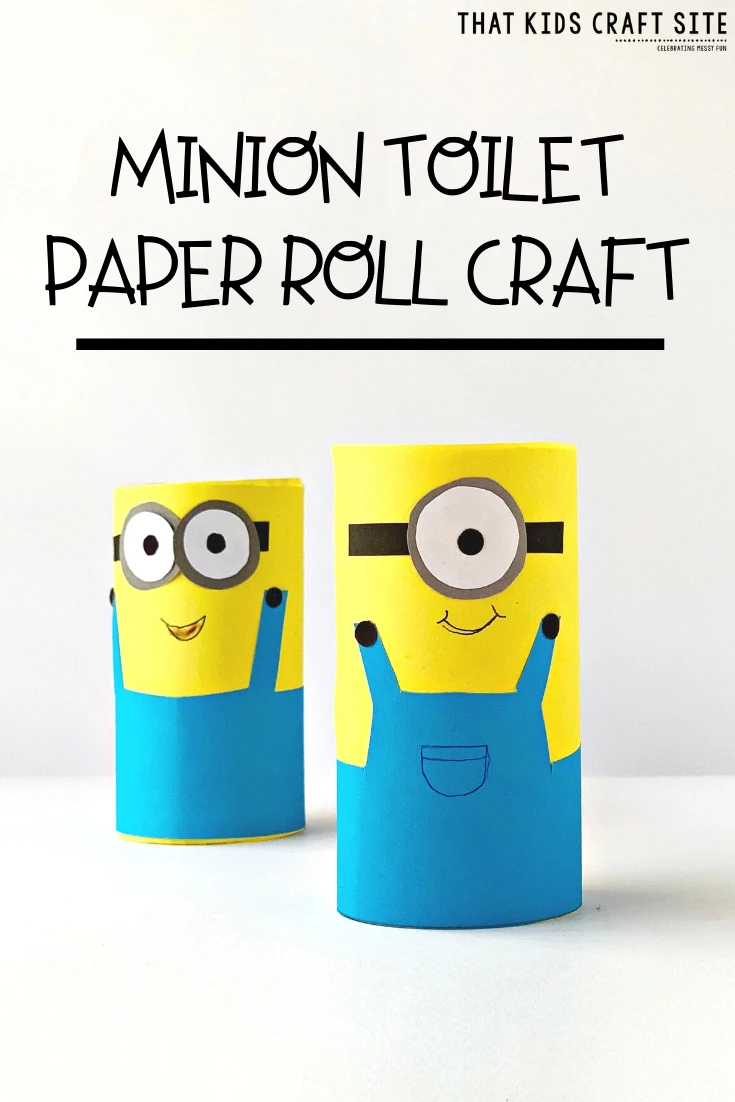 If you're using regular school glue, you may need to hold the paper in place as you wrap it around the cardboard tubes. Sometimes it can get tricky to make the paper stick and stay, but if you hold down the seam for a few minutes, it should stay put with no problem
Here are the printable directions in case you want to take them with you:
Despicable Me
Minion Toilet Paper Roll Craft
Make a whole collection of Minions to keep around the house or place them in your classroom to make your students smile. You could even have your students decorate or design Minions that they feel represent themselves. Extend the activity by asking students to write a short story about the adventures their Minion goes on!
No matter what you do with your toilet paper roll Minions, they are sure to be a hit!
Have fun crafting!
You Might Also Like These Other Crafts for Kids: