Apple cupcakes are the perfect cupcake creations for any time of year!

Apple Cupcakes for Kids
These apple cupcakes feature adorable apple trees in all of their harvest glory. Whether you're studying apples or heading to the orchard to pick your own, these apple cupcakes are the perfect way to end the day.
I especially like these cupcakes because they can be made with the help of older kids, tweens, and teens. In fact, your teens can probably make the cupcakes by themselves since they use plain, store-bought chocolate cupcakes!
If you want to make your own cupcakes instead of using store-bought ones, just use your favorite recipe. Here's a healthier cupcake recipe that I love to use since it doesn't use refined sugar. I just follow the directions up until the frosting and then use the decorating tips below to create the apple cupcakes.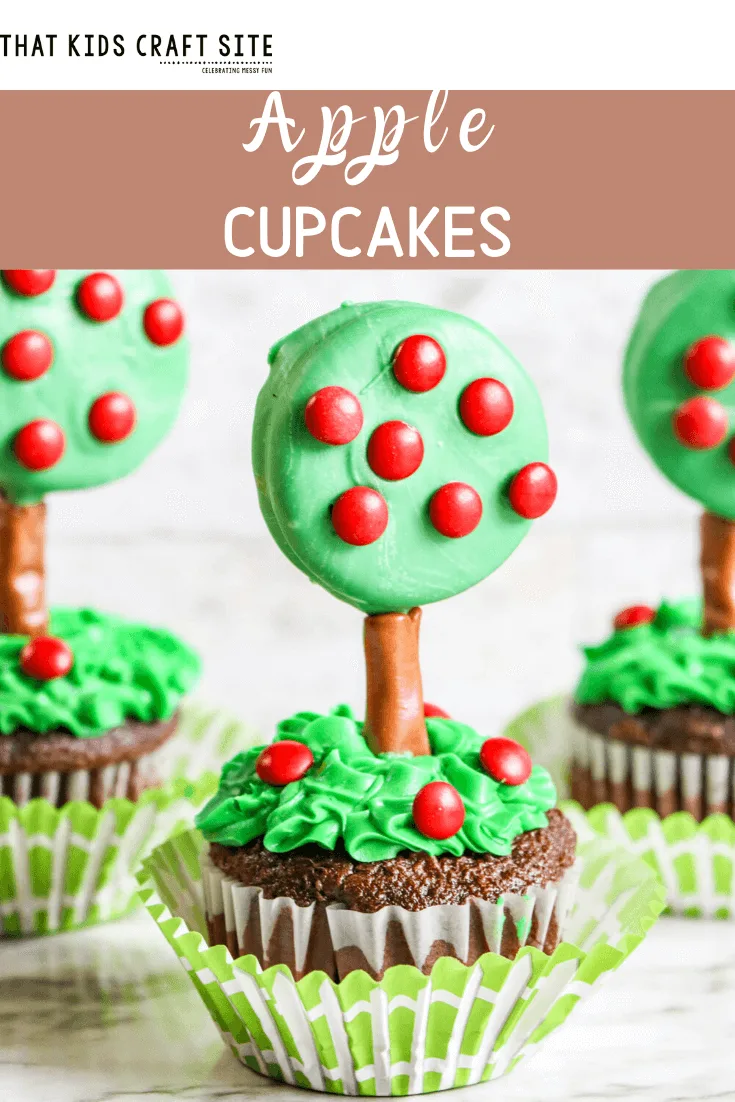 Cooking Apple Cupcakes
The trickiest part of this whole recipe is making the Oreo trees. I always struggle with making sure the chocolate doesn't stick to the wax paper. My favorite trick is to pop them in the freezer for a few minutes. It makes it a lot easier to pop the cookies off the wax paper without removing the chocolate.
For the decorations, you'll need Oreo cookies, green candy wafers, vanilla frosting, green food coloring, Tootsie Roll Midgies, and red M&Ms. For thicker trees, use double-stuffed Oreos. If you want to add even more flavor, choose a mint Oreo cookie or a flavor that your kids love.
You'll also want to make sure you have a piping bag and large star piping tip, as well as lollipop sticks for the trees. You can find the lollipop sticks in the baking section of your local craft store by the green candy wafers.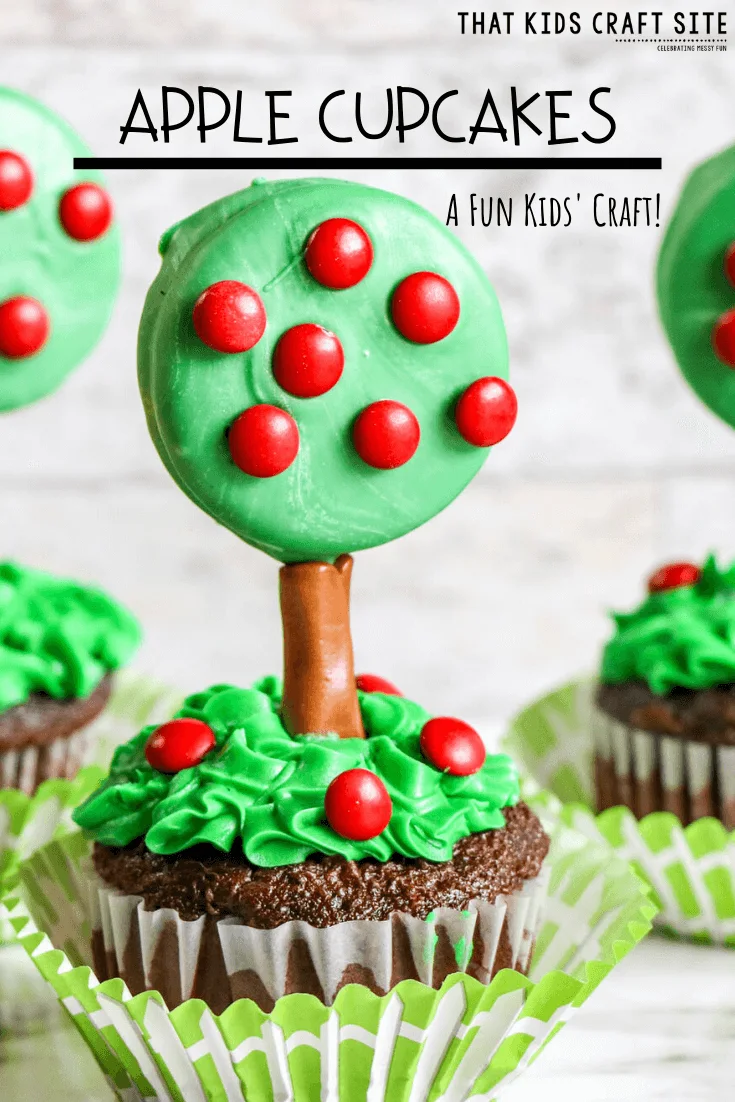 After you've gathered everything, line a baking sheet with wax paper. Create the trees by dipping the Oreos into the melted green candy after you have placed a stick in them. Drop some of the red M&Ms on the face of the coated cookies before the chocolate dries.
Wrap the Tootsie Roll around the stick to form the trunk of the tree. Pipe green frosting at the base and place a couple of M&Ms at the bottom to represent fallen apples.
They're medium difficulty and will require a bit of patience, but they're so cute that they're worth it!
You can print out the directions for decorating them here:
Enjoy your apple cookies!
You Might Also Like These Other Cooking Crafts for Kids: