Make your own Minion Perler beads craft with this free printable template!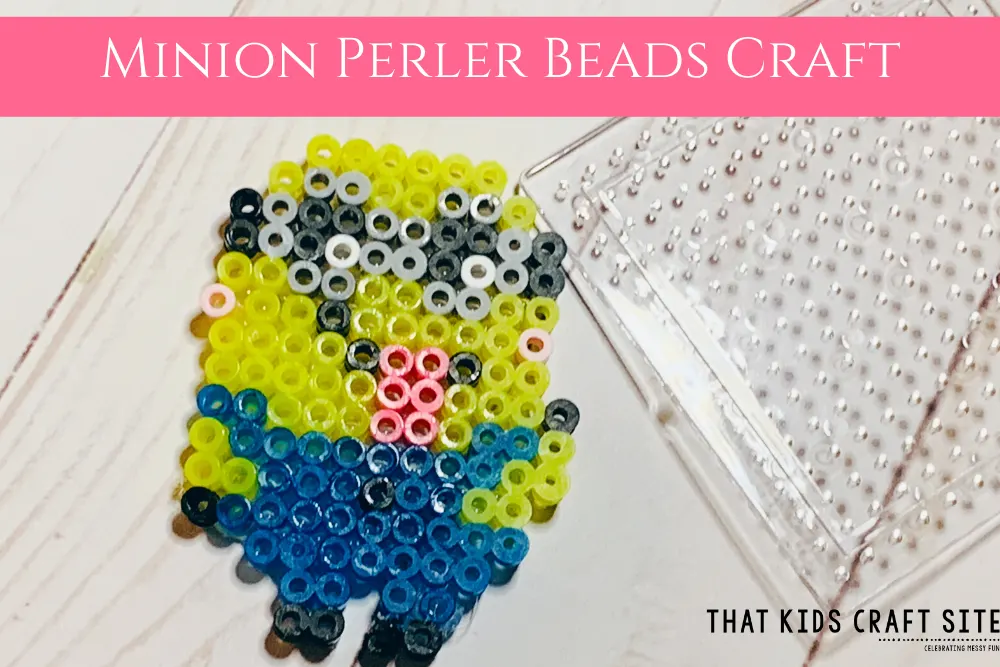 Minion Bead Creations
The other day we made an adorable Minion toilet paper roll craft in honor of one of our favorite movies, Despicable Me. As we were making it, our eyes fell on our Perler beads boxes and we knew we had to make a Minion out of them too. Hence, our Minion bead creation!
This pattern is probably best for those who have completed an easy Perler Bead project before as it can be a bit tricky to complete. I'd say it's probably a medium-difficulty project vs. some of our easier patterns like the Perler beads duck.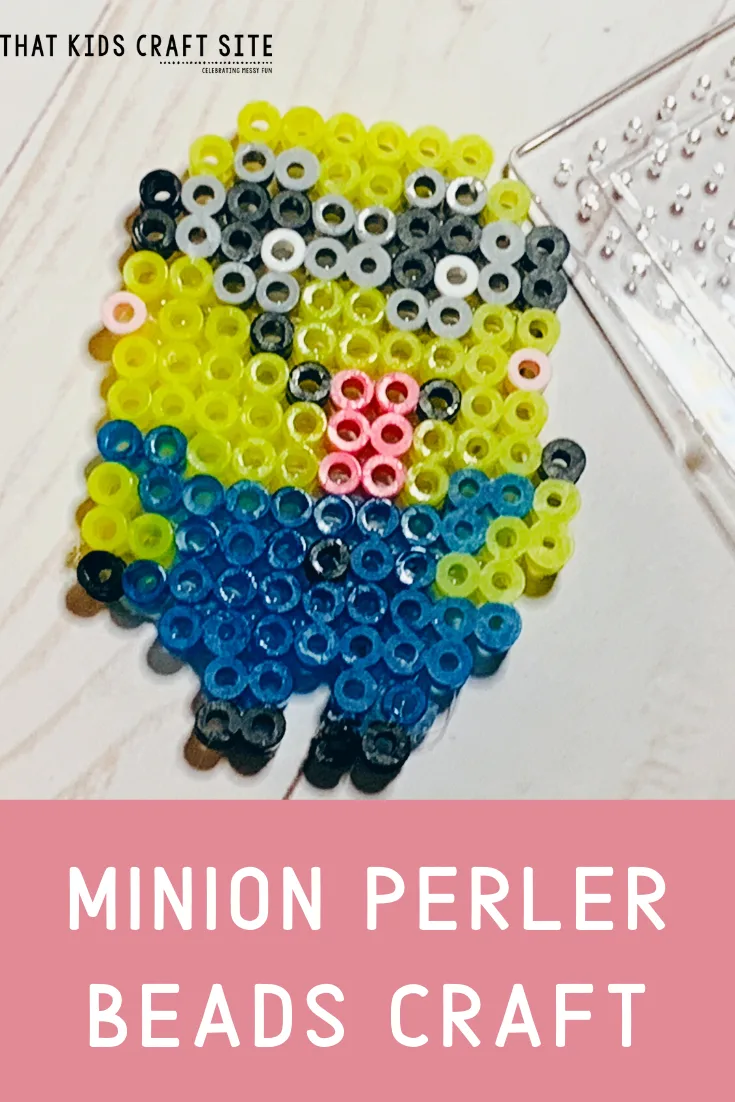 How to Make a Minion Out of Perler Beads
Making a Minion out of melting beads doesn't require a lot of materials, but it does require a bit of patience and some strict pattern following. You can print out the bead pattern here.
Here's what you'll need to make the Minion Perler Beads creation. The links are affiliate links to help you get right to the items you'll need.
Since this little guy can be a bit tricky to center on the pegboard, we aligned him to the left side. Count two spots down from the top and then start placing your beads on the far left column of the board. This will help you stay lined up with the pattern and make sure you have plenty of space for all of the beads.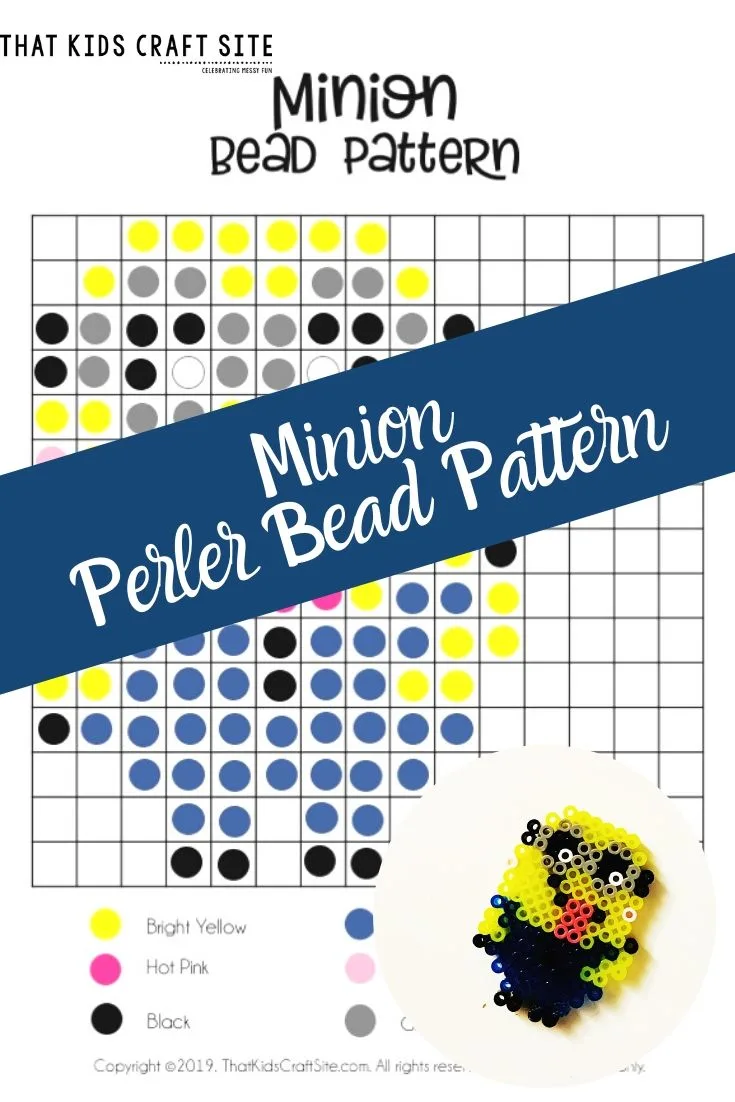 As always, we highly recommend using tweezers to make your Perler bead creations. They make it so much easier and a lot more fun. These are the ones that we use – they're super inexpensive – Perler Bead Tweezers.
After you have your beads placed on the board, carefully place the ironing paper over them and iron lightly on low/medium heat. After ironing on one side and having the beads melt together, remove from the pegboard, flip the ironing paper to the other side and iron there.
Some people really like the melted look and prefer the beads to be fully melted together. Others like them to retain their bead look. Both options are achieved by changing how long and how hard you press when you iron.
Minion Perler Beads
When your Minion is complete, thread a string through a bead and hang it as an ornament. You can also place a piece of magnetic strip to the back and make it a refrigerator or locker magnet. The possibilities are endless!
Have fun making your Minion!
You Might Also Like These Other Perler Bead Creations