Learn about insects with a super cute caterpillar paper craft for kids!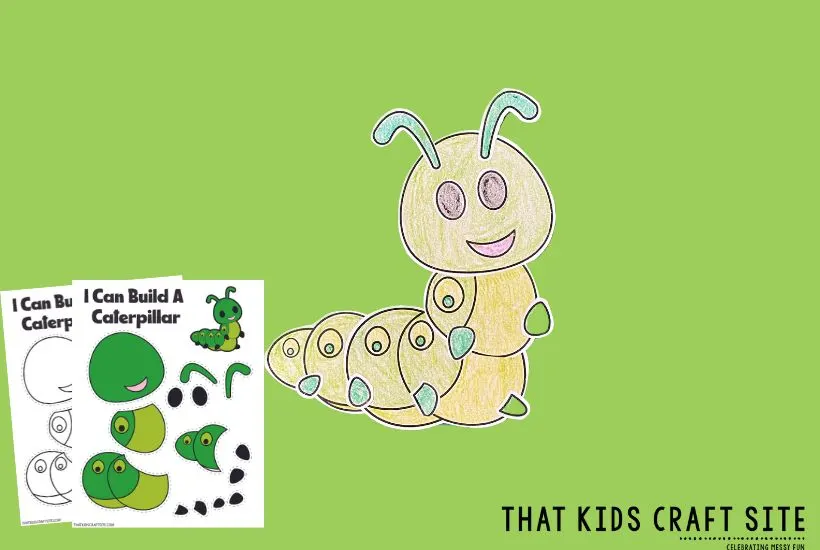 Kids learn best when they are having tons of fun! A great way to engage and educate little ones about interesting insects is with a super cute caterpillar craft.
Participating in making a caterpillar paper craft will build knowledge and inspire creativity in little minds.
It will also strengthen fine motor skills as they grip crayons, cut along dotted lines, and glue small pieces together.
Making a delightful paper caterpillar craft is an exciting project for young students, teachers, and parents, alike.
Did you know that a caterpillar papercraft is a great activity to do during the Spring season for many different reasons.
For one, it just simply makes for a fascinating project that children will love completing.
You could also use it as a supplement craft to a lesson about insects.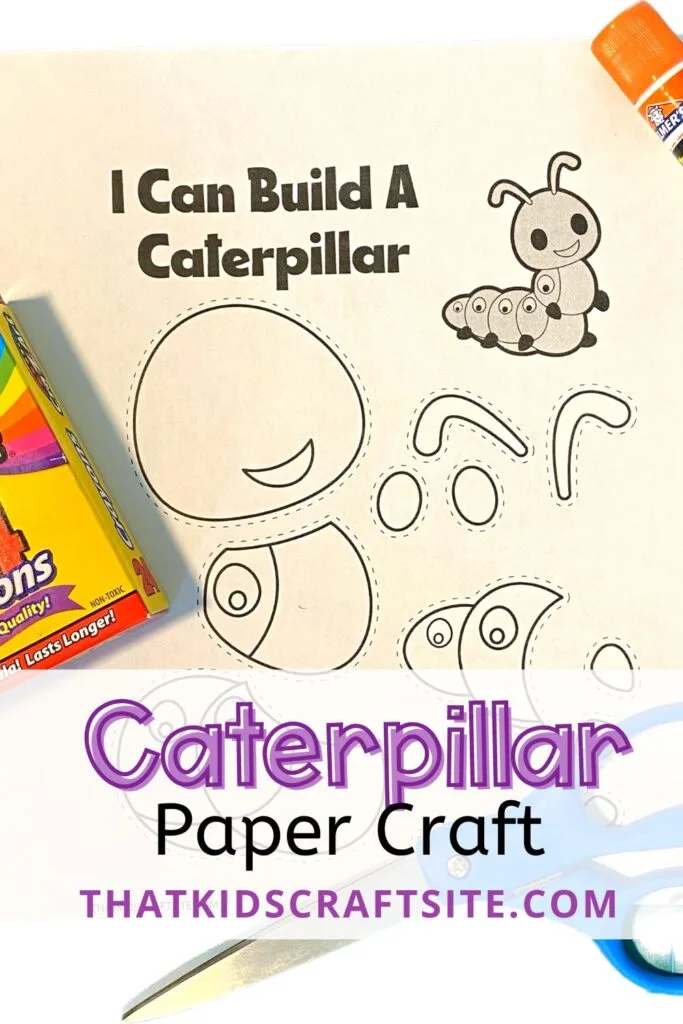 This article contains affiliate links to products that you might like.
Another way to introduce this paper caterpillar crafts to little ones is as an enhancement to a book reading, such as The Very Hungry Caterpillar.
However and whenever you feel like having your kiddos make this adorable paper caterpillar, just know that they will absolutely love it!
Look below to find out how to get this cute little caterpillar paper craft activity for your children!
Paper Caterpillar Kids Craft
Making a Cute Paper Caterpillar
Making a cute paper caterpillar is a really easy and interesting project for young kids.
It's great because it doesn't take a lot of time to complete, and it doesn't require a whole lot of materials.
In fact, you probably already have what you need to make this paper caterpillar in your craft room.
Check out the complete list of materials to see what exactly you need, and then get ready to make the most adorable caterpillar ever!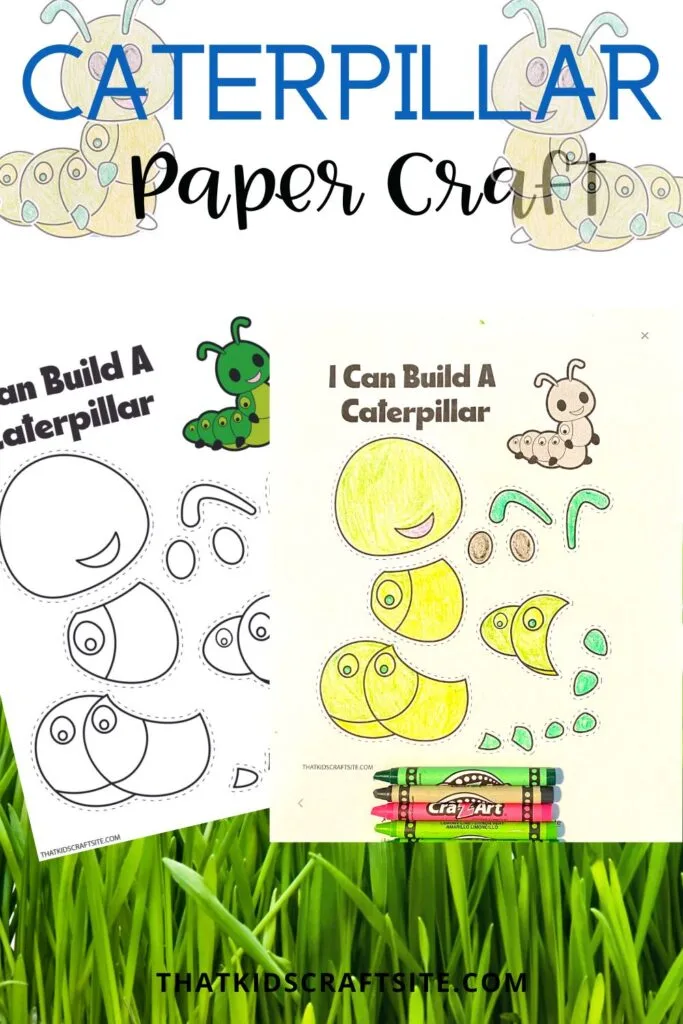 Materials Needed to Craft a Paper Caterpillar:
Printer
Paper
Crayons or Markers
Kid-friendly Scissors
Glue Stick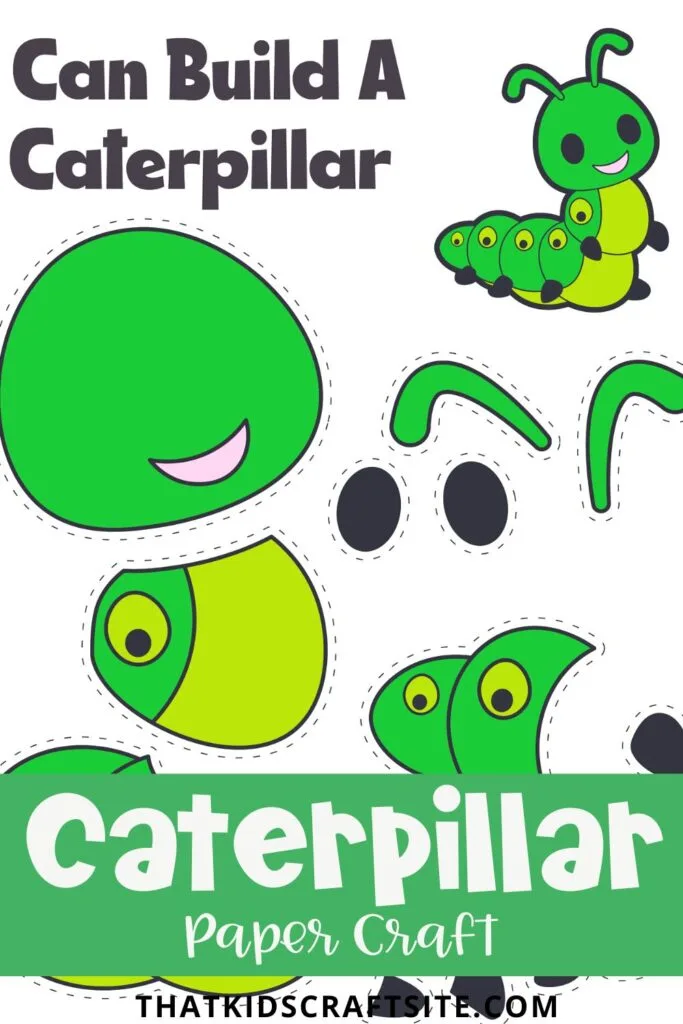 How to Craft a Paper Caterpillar:
Download and print out the caterpillar template from the Freebies Library.
Break out the crayons or markers, and have little ones color in the different parts of the caterpillar however they like.
Once the caterpillar is colored, carefully cut along the dotted lines with a pair of kid-friendly scissors. *Big kids will most likely be okay with some supervision while they cut. However, little ones may need some hands-on assistance.
When all of the pieces are cut out, take the glue stick and glue all of the parts together to make a caterpillar.
After it is completely dry, frame it, stick it to the fridge, or hang it up.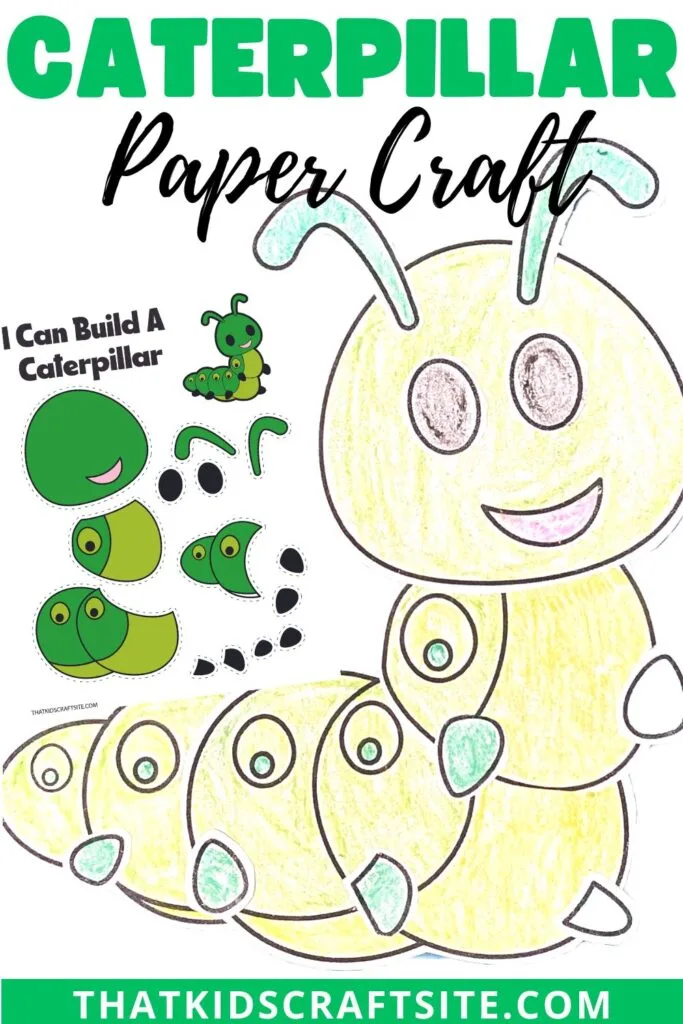 Caterpillar Paper Craft for Children
This caterpillar paper craft children is a delightful activity for kids of all ages.
Preschoolers through grade schoolers will enjoy the process of this project from start to finish.
Alright, let's gather the kiddos, head on over to the Freebies Library, and get to paper crafting!
Happy making!
You May Also Like…