Celebrate the Spring season with a terrific tulip paper craft!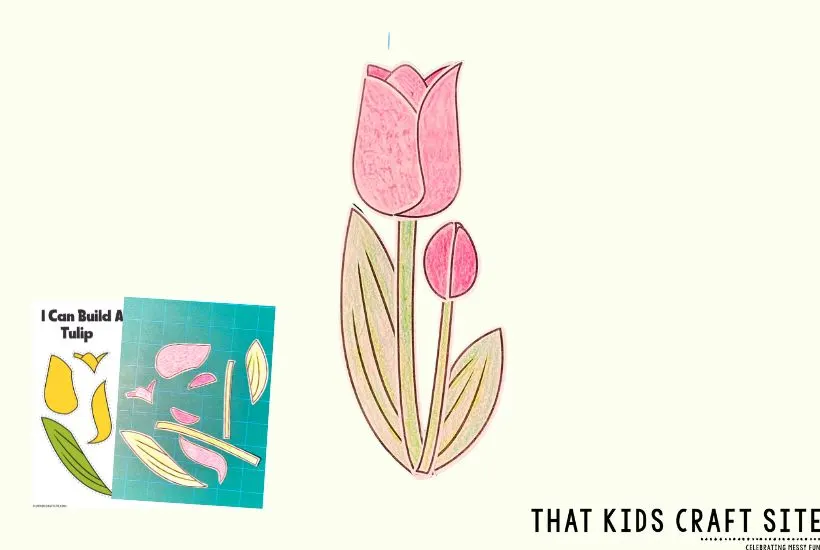 Spring has sprung, and there's no better way to celebrate than with a really fun arts and crafts activity!
Gather all of your little ones, and let's get them ready for this beautiful blooming season with a paper craft project.
With a million and one flower crafts to choose from, we want to share with you one of our favorites!
It's a simple paper tulip activity that children will just adore.
This tulip papercraft is a quick and easy activity that is just right for little learners.
It's a free printable project that can help to strengthen fine motor skills and encourage creative thinking.
Older toddlers, preschoolers, and even kindergartners will have a blast coloring, cutting, and connecting all of the pieces as they build a pretty terrific tulip.
Scroll on down and discover just how you and your little ones can create a beautiful paper tulip!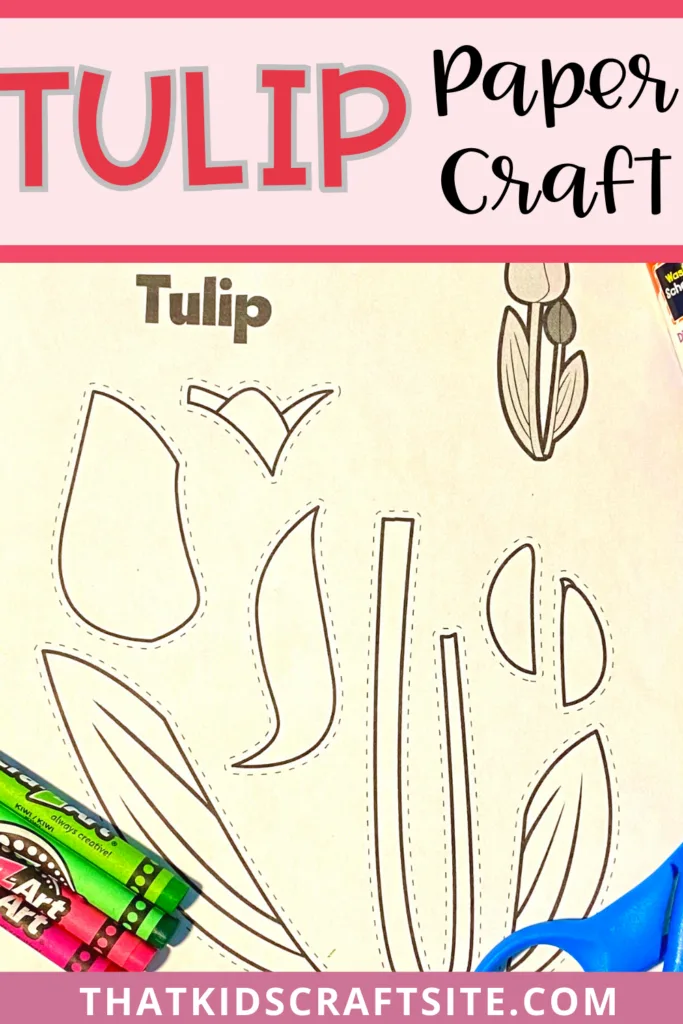 This article contains affiliate links to products that you might like.
Crafting a Paper Tulip
Crafting a paper tulip is an ideal activity that is perfect for the Spring season or any time of the year, really.
It's a super simple project for little ones that is just as entertaining as it is engaging.
From choosing different crayon colors to cutting practice with scissors, this exciting paper tulip craft is most definitely the bee's knees.
Before you begin, let's make sure you have all the supplies necessary to complete this spectacular Spring craft.
Check out below for the entire list of materials needed to make a tulip paper craft!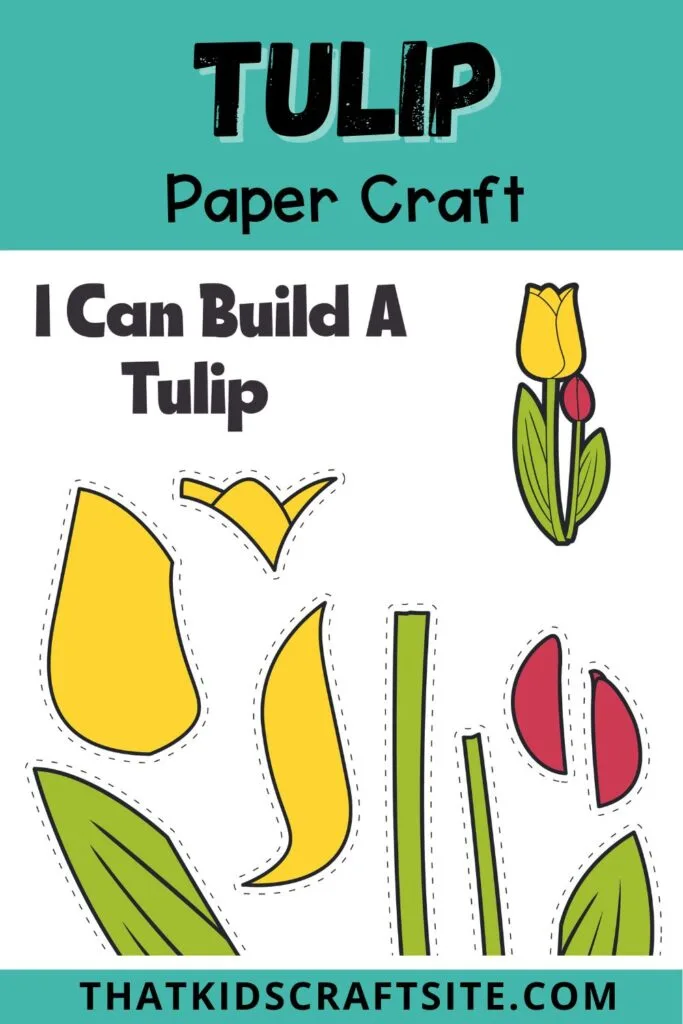 Materials to Make a Paper Tulip:
Paper
Printer
Crayons or Markers
Kid-Friendly Scissors
Glue Stick
How to Create a Paper Tulip:
Print out the tulip paper craft template in either black and white or full-color.
Color in all of the different parts of the tulip using either crayons or markers.
With the kid-friendly scissors, cut out all of the pieces along the dotted lines.
Then, build the tulip by gluing the parts together with the glue stick.
Let dry and display the beautiful tulip either in the classroom or at home.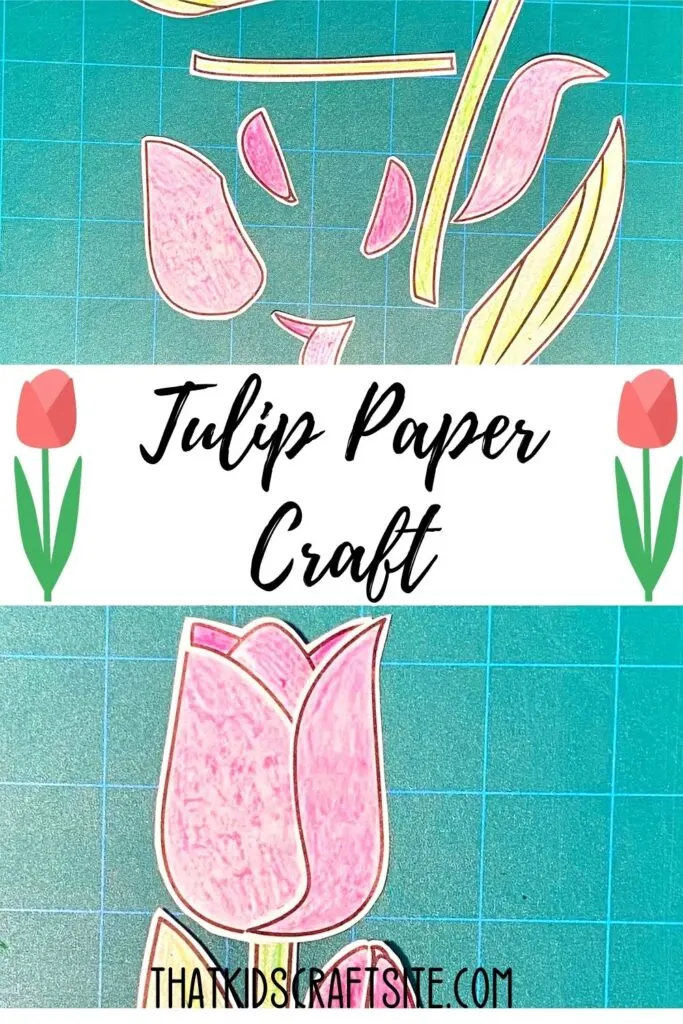 Paper Tulip Printable Project
When you are looking for a quick and easy craft project, try our paper tulip craft.
It requires only a few materials and it can be completed without hassle.
It's also a perfect way to welcome the Spring season into the home, class, or both.
Not only that, but this tulip paper craft is great for toddler kids through grade school.
It's a project that tiny makers can easily color, cut, and build.
They can craft just one flower or make a whole bunch and put together a beautiful bouquet of flowers.
Head on over to the Freebies Library today for this amazing tulip paper craft!
Want more? No problem! Our Freebies Library has a variety of fun and free printables that you and your little ones are sure to enjoy!
Happy Making!
You May Also Like…