Welcome Spring with an exciting mushroom paper craft!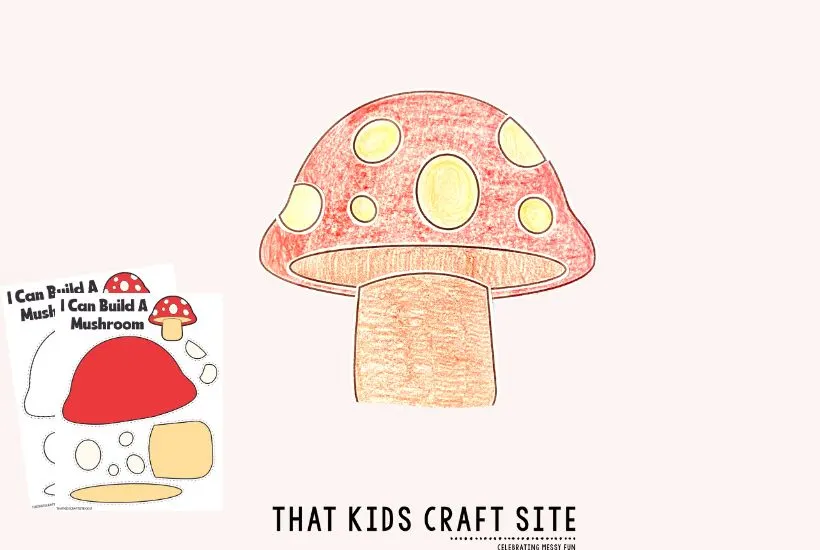 Mushrooms are one of the first signs of Spring! Let's welcome the season of new beginnings and transformation with a really fun-gi project.
Not only will a mushroom craft get you and your little ones excited about the new Spring season, but it is one of the best ways to get young learners interested in science and nature.
This project will also give young children the opportunity to explore colors and shapes, as well.
If you're looking for a creative craft project to celebrate all things Spring, our Mushroom paper craft just might be what you need!
It's the perfect project for little ones to show off their creativity, explore a variety of art mediums, and learn valuable skills!
Paper mushroom crafts are great to complete on a rainy day or perhaps as a seasonal arts craft in the classroom.
Introduce this amazing project as a classroom coloring activity or for an at-home crafting session.
In any case, this paper mushroom is an ideal activity for little makers and budding artists.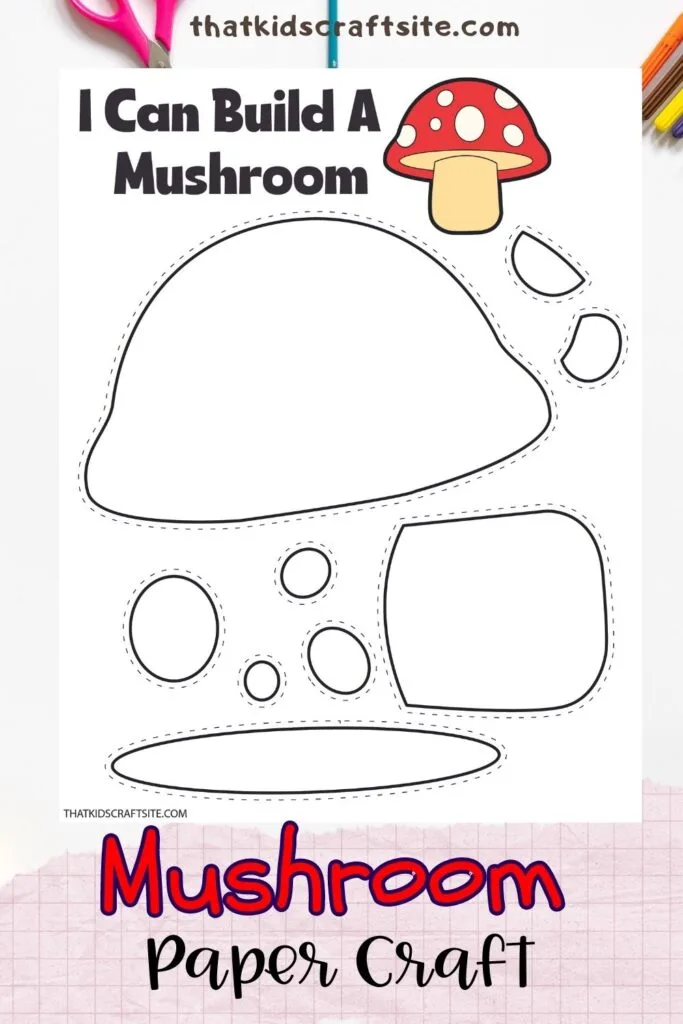 This article contains affiliate links to products that you might like.
Paper Mushroom Activity for Kids
A mushroom paper project is an activity that can be done in a short amount of time and with only a few supplies.
Even though there's not much to it, little ones will enjoy putting together this adorable mushroom paper craft that we have available as a free printable.
Kids will color, cut, and assemble a mushroom – or use the full-color version if coloring is not their thing.
With a few basic materials and a couple of steps, your little ones will be able to create the cutest colorful paper mushrooms!
Now that you see how exciting and engaging a mushroom paper craft can be, let's look below to make sure that you have all of the materials to complete this fun project.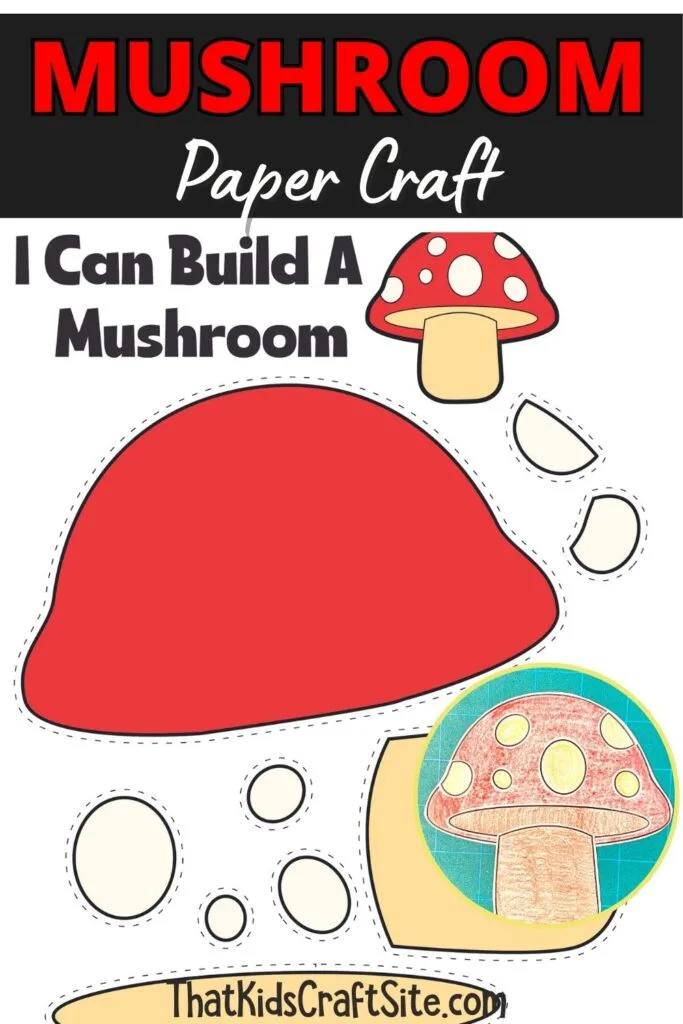 Materials:
Paper
Printer
Crayons or Markers
Kid-Friendly Scissors
Glue Stick
Instructions:
Go over to the Freebies Library.
Download the printable file for FREE.
Once it's downloaded, you can print out as many mushroom paper craft printables as you would like.
Gather all of the little ones for an exciting arts and craft learning activity.
With the crayons or markers, color in all of the different parts of the mushroom.
Cut out all of the mushroom parts by following the dotted lines. This can be done easily by using a pair of kid-friendly scissors.
With the glue stick, build the mushroom piece by piece.
Let dry and display the marvelous mushroom in a frame, on the fridge, or in a window.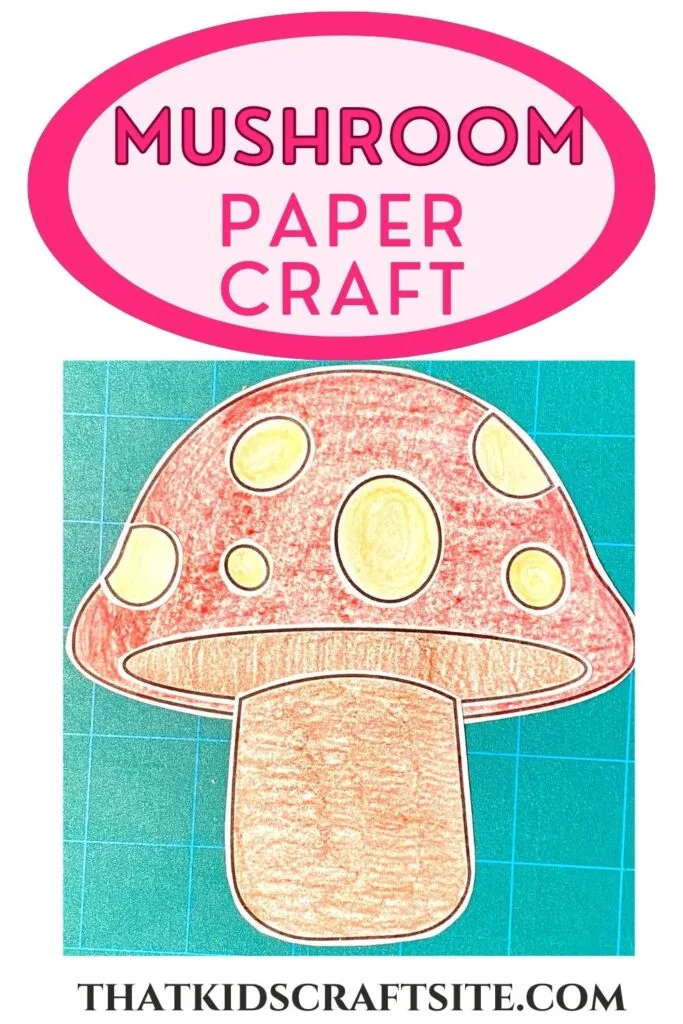 Kid-Friendly Mushroom Paper Craft
Making a mushroom papercraft is an easy project for toddler age all the way up through grade schoolers.
It will get those creative juices flowing, build up their fine motor skills, and teach them about colors at the same time.
This mushroom craft is simple, exciting, and cute as a button!
With mushrooms on the mind this Spring, let's gather the little ones and make some amazing paper mushrooms!
Let's get crafting!
You May Also Like…