Learn all about the letter Y through arts and crafts for kids!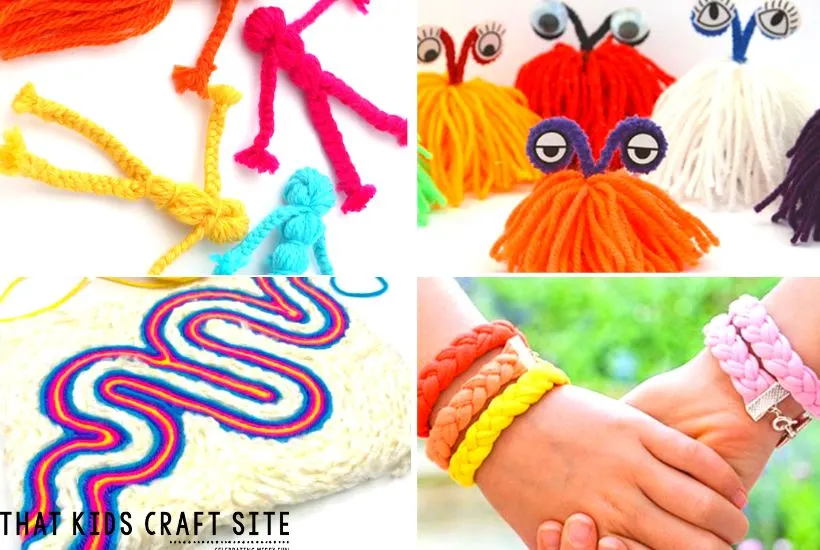 The letter Y is an extraordinary letter, indeed.
But, why is Y so very special, you ask? Well, it is the 25th letter of the alphabet.
It is also a letter that has three distinctive sounds, depending on the word that it's used in.
When a word starts with Y, Y makes a YAH sound, as in the words yarn or yak.
When a word ends in Y, it can make an E sound, like in the word happy. But that's not all!
The letter Y can also make an I sound like in the words sky or eye. Wow!
The letter Y really is a one-of-a-kind letter!
Say "yeah!" to the amazing letter Y with some really great arts and crafts activities.
These hands-on learning projects will have your little ones loving the letter Y in no time.
Toddlers will quickly develop letter recognition, letter identification, and letter sounds that come with the fabulous letter Y.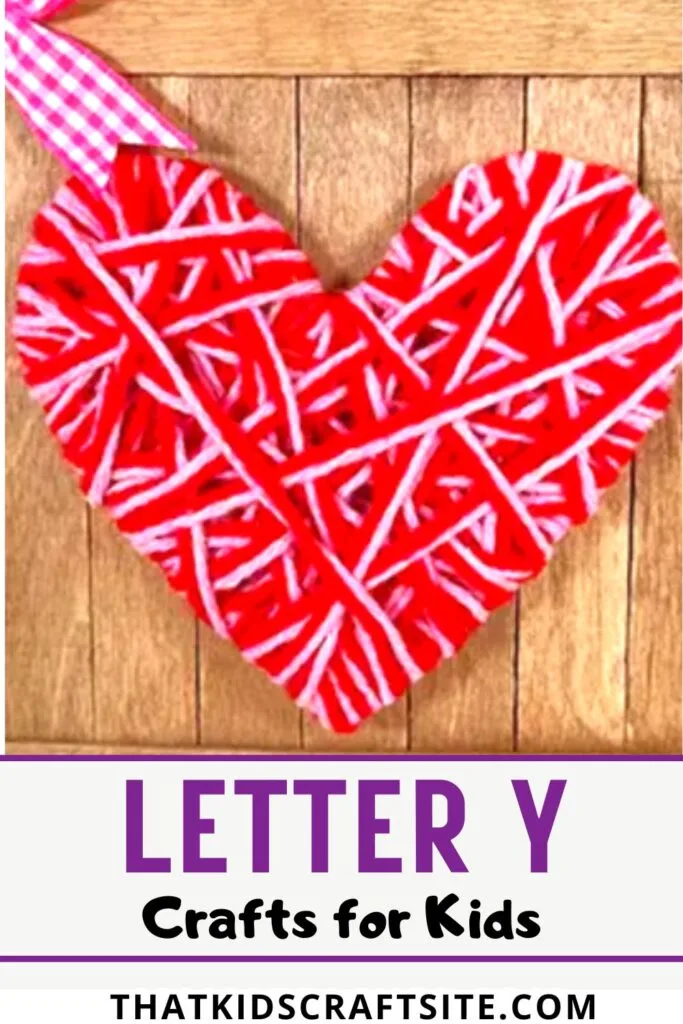 This article contains affiliate links to products that you might like.
Letter Y Craft Activities for Toddlers
Learn all about the letter Y with a variety of different letter Y craft activities!
Crafting provides a number of incredible learning opportunities for toddlers through grade schoolers.
By simply making and creating exciting projects that focus on Y words like yo-yo and yarn, little learners will have a great time getting acquainted with the lovely letter Y.
These incredible letter Y craft projects are perfect for young learners.
Activities that feature the letter Y will engage toddlers and kindergartners as they learn about this fabulous letter!
So, grab the kiddos and crafting materials, and let's start making wonderful Y crafts!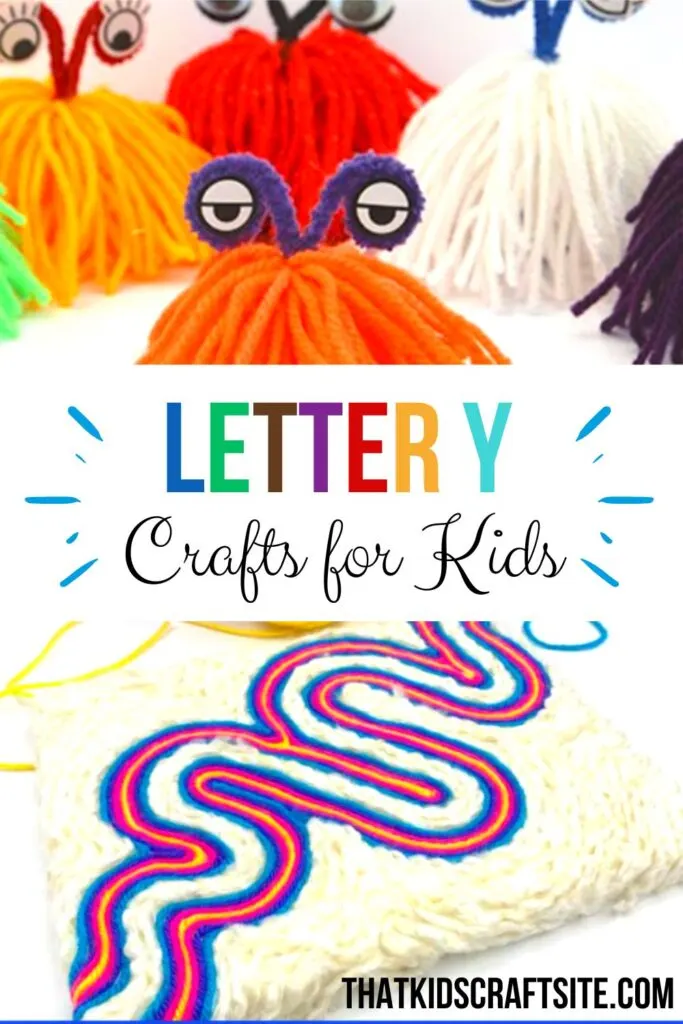 Materials for Letter Y Crafts
The materials that you will need to make letter X crafts are pretty basic.
In fact, you probably already have most of these items somewhere in your craft room.
Below is a short list of a few essential materials that some of the letter Y activities require.
Please note that before beginning any craft with your littles, you'll want to check out the full materials list, though, to make sure you have everything required to complete the project.
Here are some of the basic supplies: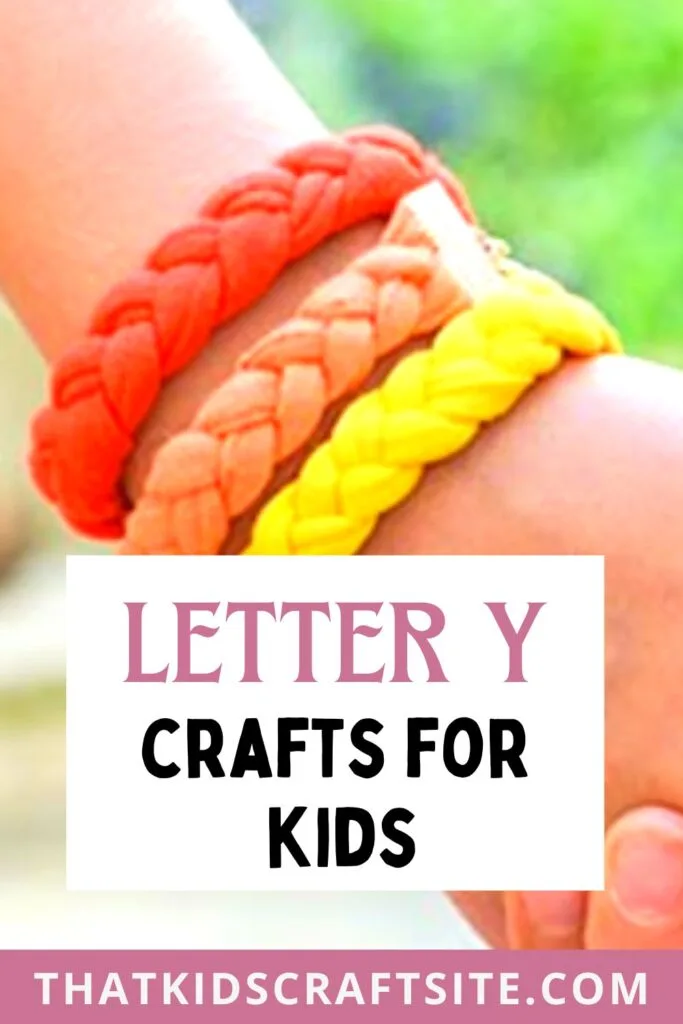 Craft Projects Featuring the Letter Y
Some of the best letter Y craft activities for kids can be found below!
These projects are perfect for a classroom activity or home crafting session.
Letter Y projects provide the perfect opportunity for little ones to learn all about the letter Y!
Letter Y Crafts for Learning
Bring the letter Y to life with a number of very exciting letter Y crafts for learning.
These fun activities are exciting, engaging, and educational for young students.
Introduce letter Y crafts into your next lesson plan or activity session. Let's go!
You May Also Like…