Learn all about the letter U through fun letter u crafts for kids!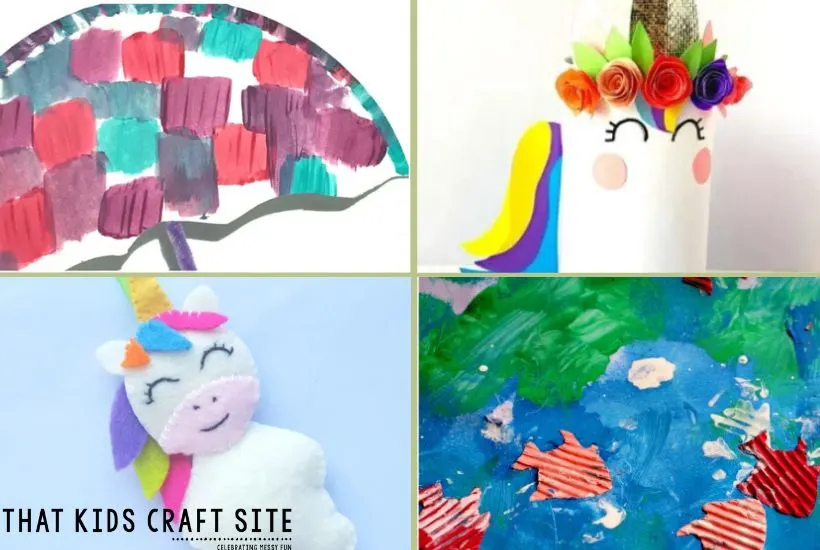 The letter U is a truly unique and interesting letter. As one of the five vowels and the twenty-first letter of the alphabet, the letter U is a fairly uncommon letter.
Introduce this unusual letter to little learners with some really great crafts that feature the letter U.
Kid Crafts to Learn the Letter U
Understanding the letter U can be done with ease through hands-on craft activities. Crafts offer students of all ages a fun and engaging way to learn.
Children can strengthen their fine motor skills and develop hand-eye coordination as they take a closer look into the letter U.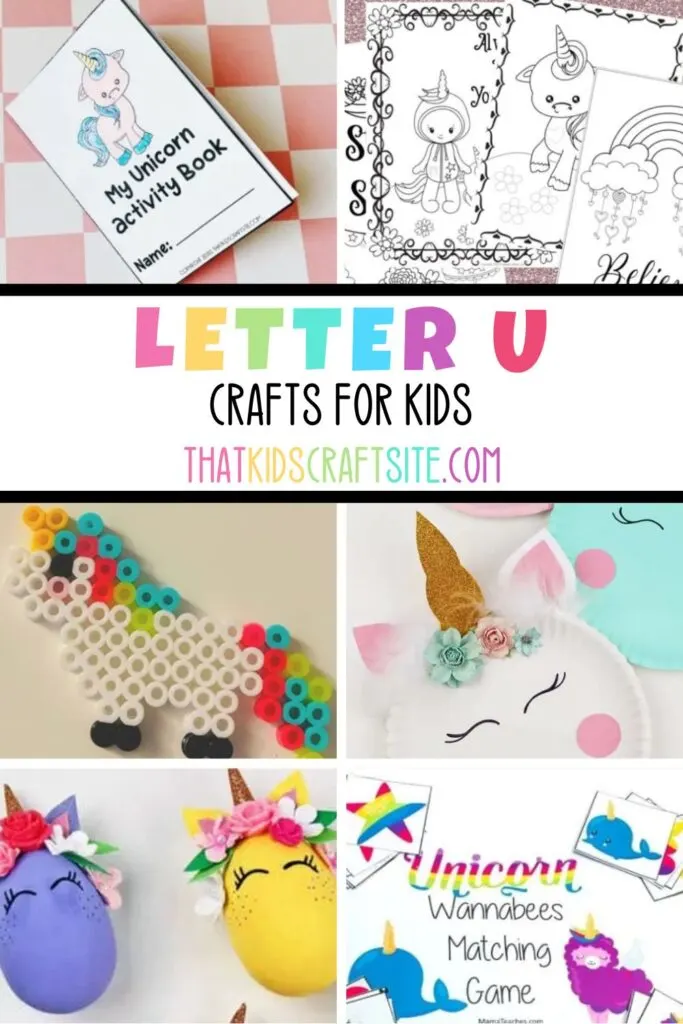 This article contains affiliate links to products that you might like.
Crafts provide a creative way for students to learn all about letters.
They will become familiar with what the letter U looks like and also gain knowledge about the different sounds that a U makes.
Best of all, children will uncover a whole new vocabulary list with words that feature the letter U.
From coloring unicorns to drawing umbrellas, letter U crafts are a useful learning tool for young minds.
Materials for the Letter Crafts
Crafting activities that support learning the letter U include a variety of materials. While each craft does require its own supplies, here is a list of some of the basic things that you may need.
Remember, before you begin, check the complete material list for the crafts that you and your littles may be interested in.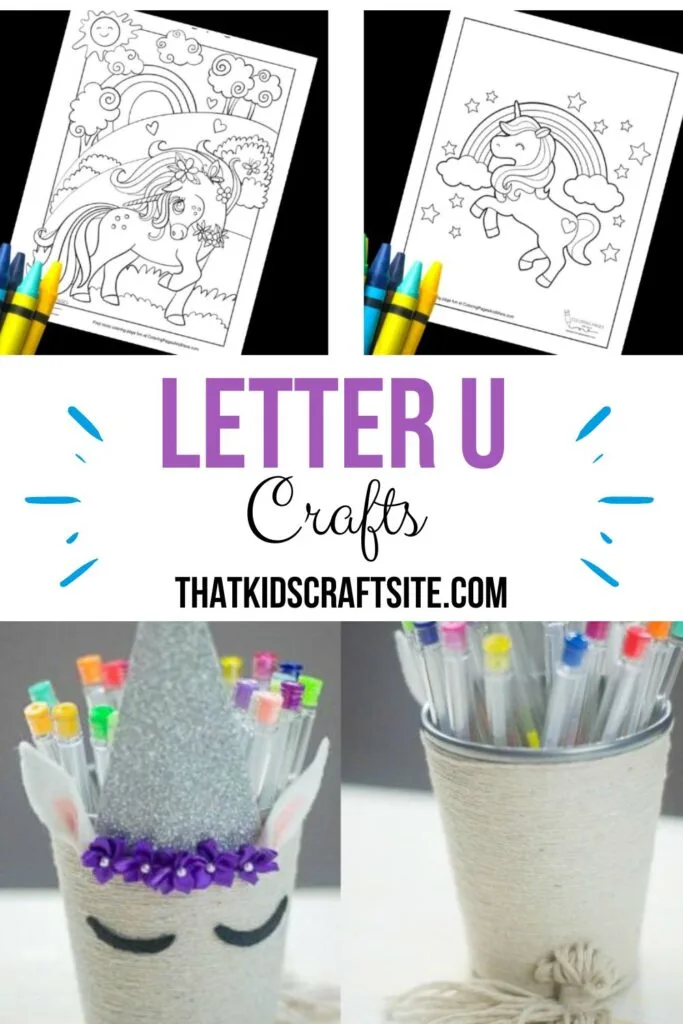 Teaching the Letter U Through Crafting
Check out some of the incredible letter U crafts below.
These ideas are perfect to supplement a U unit, mini-lesson, or simply as a fun educational activity!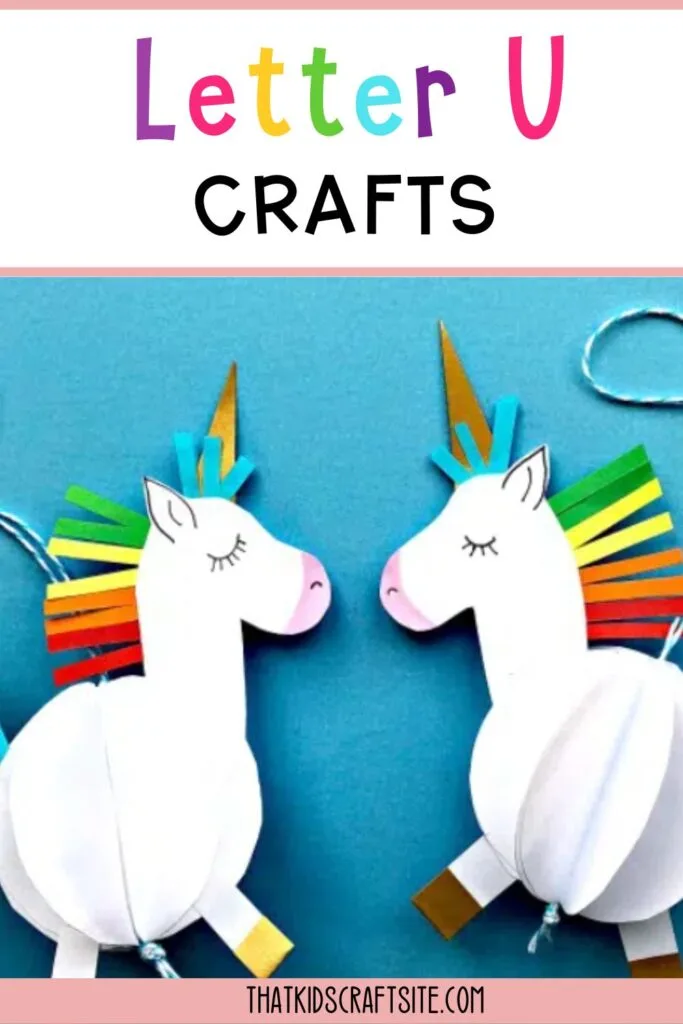 Crafts Featuring the Letter U
Teaching young learners new letters isn't always easy, especially when it's the letter U.
Consider adding a variety of unique crafts and hands-on activities for kids to do!
Children will learn all about the letter U as they engage in exciting letter U crafts.
You May Also Like…