Turn those empty cardboard rolls into something magical with this unicorn toilet paper roll craft tutorial for kids! It's a super fun recycled craft!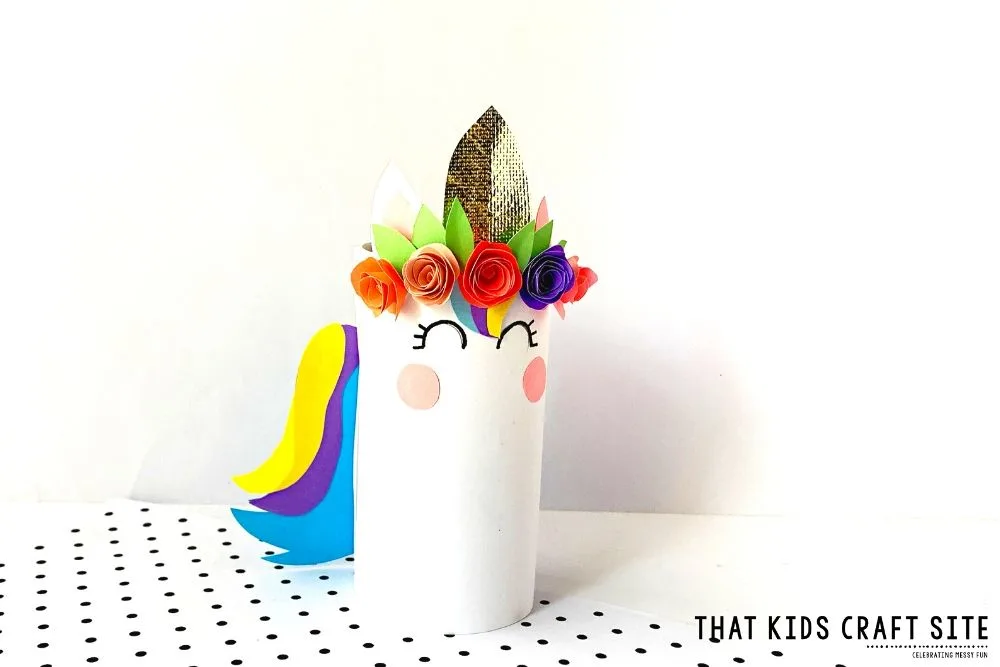 A Unicorn Craft for Kids of All Ages
Many kids are enamored by mythical creatures, like dragons and mermaids, fairies, and leprechauns. But unicorns are very likely to be the most famous of them all! With unicorn lovers of all ages, this unicorn toilet paper roll craft is perfect to bring kids of all ages together!
Not only does this craft feature a unicorn, the legendary and fairy-tale book animal, but it also reuses material that would have otherwise been tossed to the wayside.
Everyone uses toilet paper, but whatever is there to do with the toilet paper roll? Make art out of it, of course!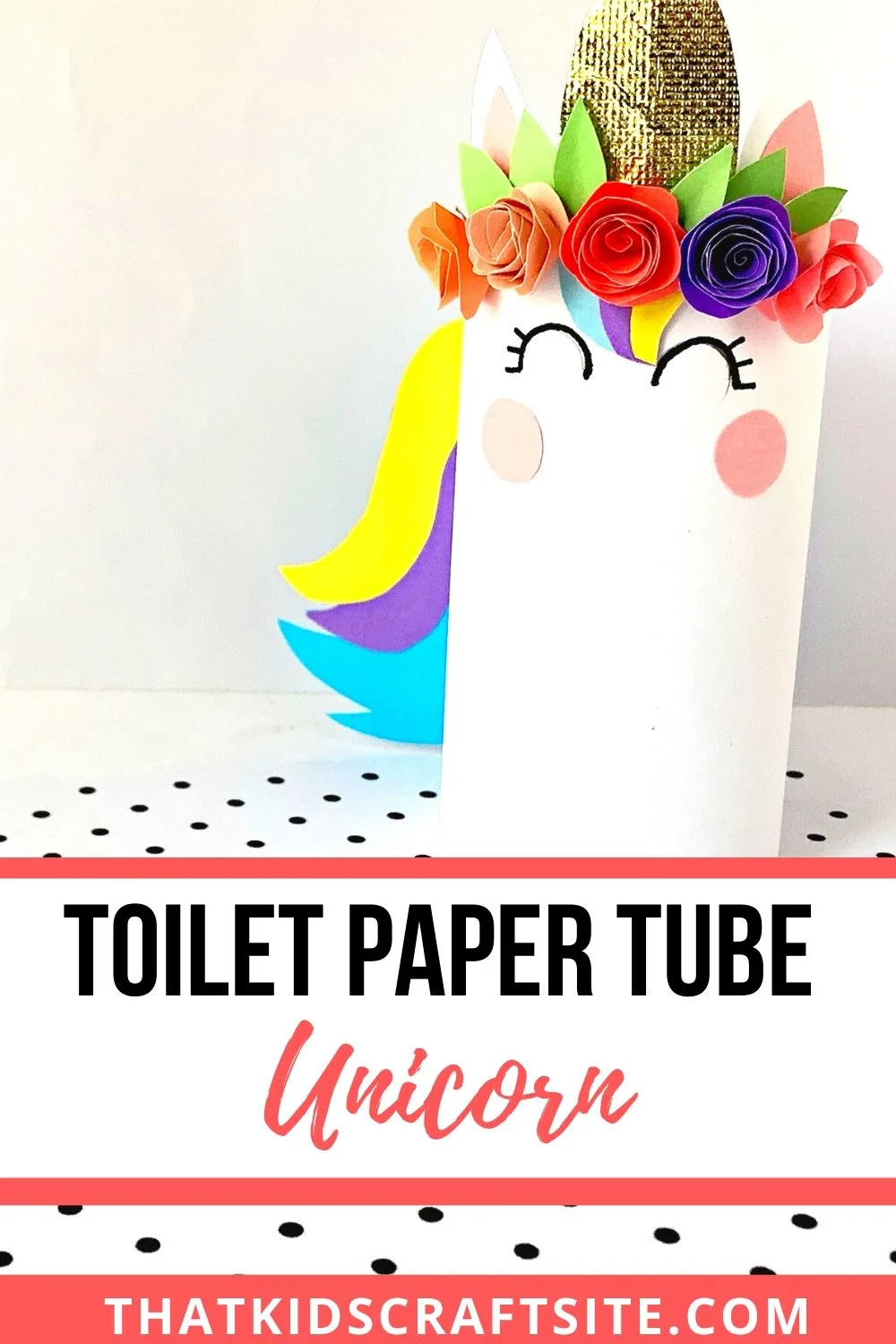 An Easy Kids Recycled Craft
This craft is great for parents looking for an artistic activity to fill some of that extra time at home. Also, most households will have all the necessary materials for it, making this an easy and inexpensive project.
With how accessible this craft is, it would be ideal for an art teacher who has been giving lessons over video meetings with her/his students!
Kids, tweens, and teens alike will enjoy personalizing this simple craft by using only the colors they want the most. Their unicorns could be pink, white and purple, or a kaleidoscope of rainbow colors!
These creative design decisions will be all your kid's own. And really, isn't that what crafts are all about – fostering creativity?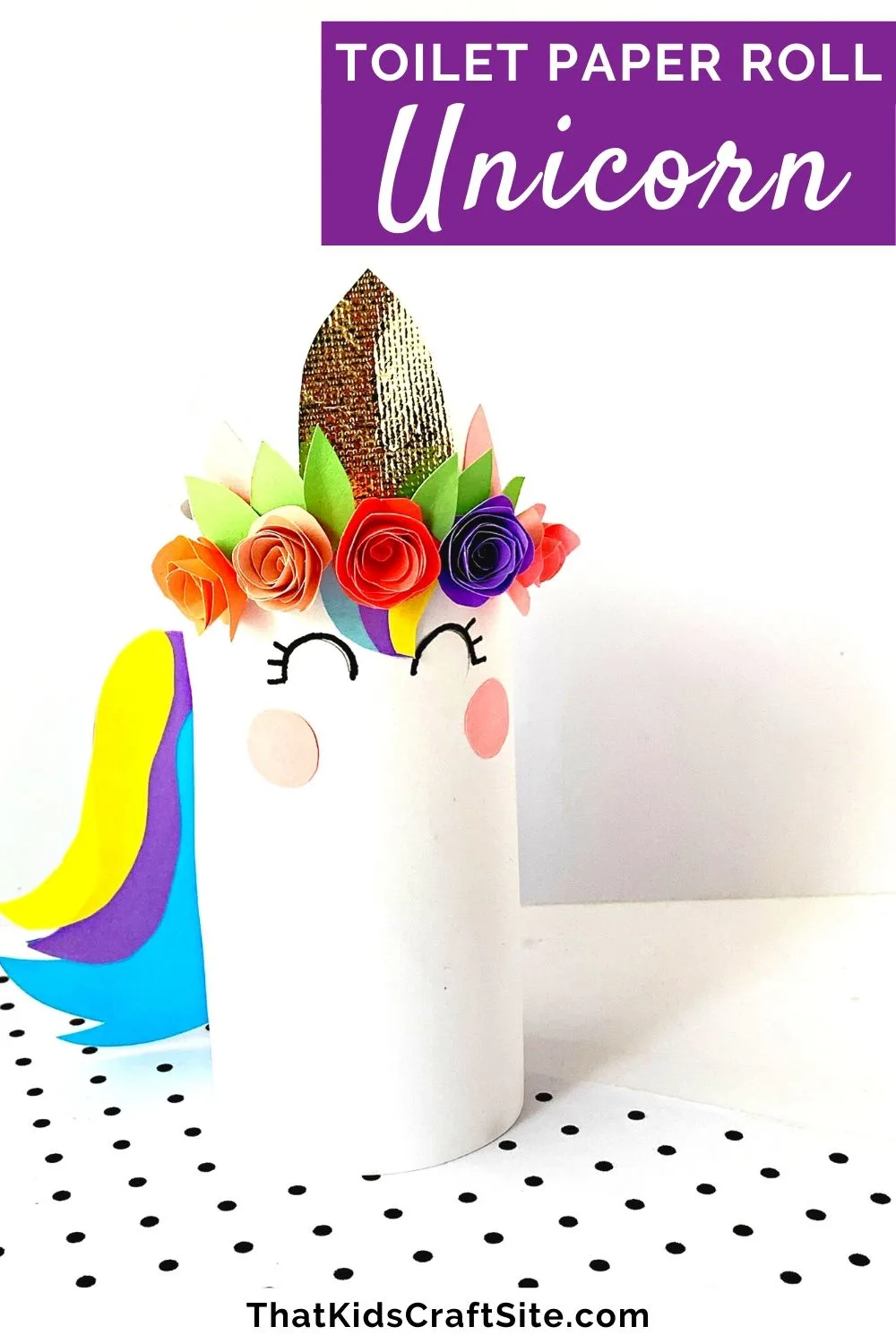 Making the Unicorn Toilet Paper Roll Craft
What You'll Need:
PDF template (it's in our Freebies Library! See below to join & sign-in!)
Toilet Paper Roll
Colorful craft paper (crafter's choice!)
Scissors
Craft glue
Pencil
Markers, gel pens or something similar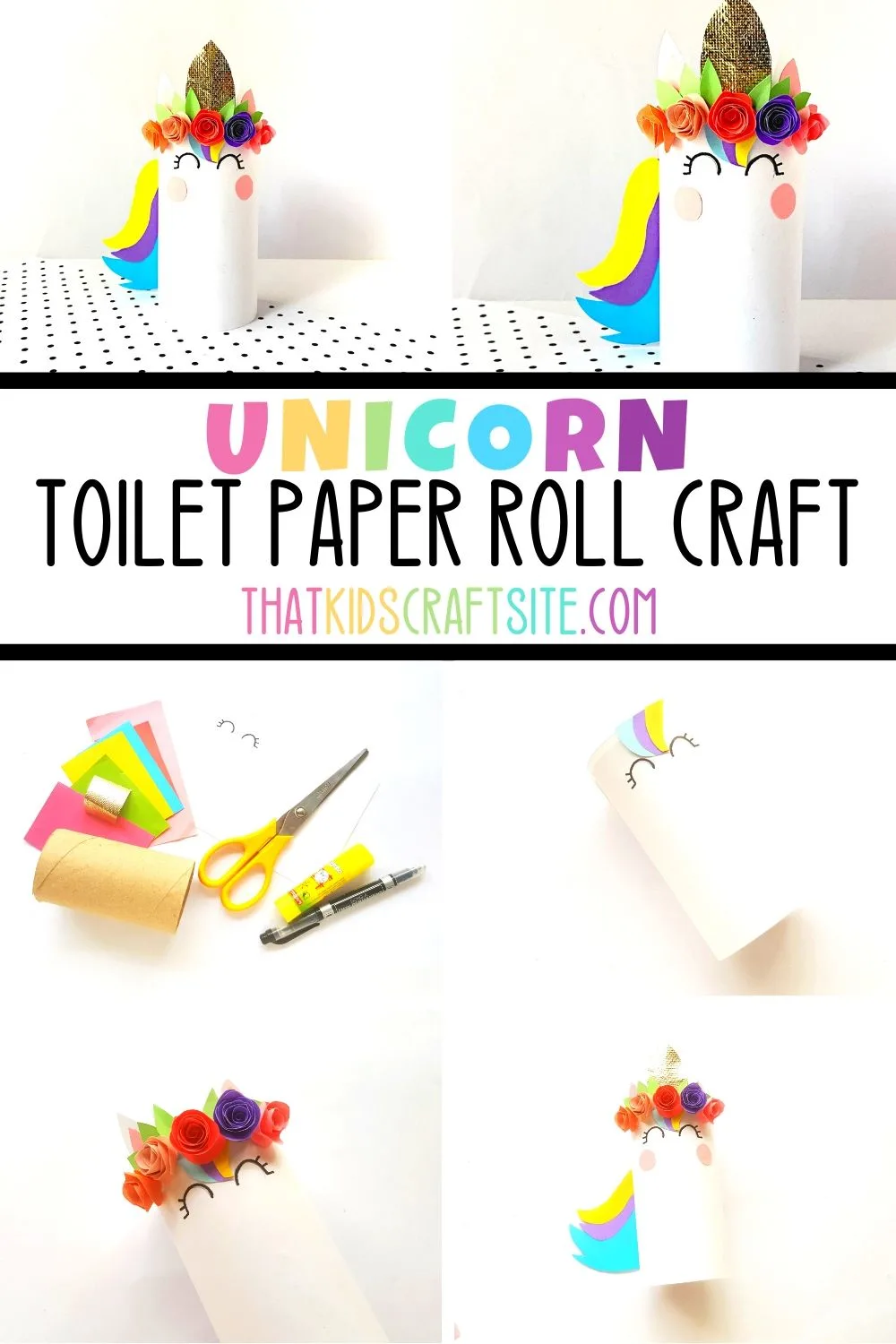 Directions:
More in-depth directions come with the PDF template, but I'll give you the general gist on how to turn a toilet paper roll into a unicorn.
You will need to print the PDF with all the templates on it. There are 13 templates, with corresponding numbers, along with flower swirls and leaves, so to be ready cut out each template design.
Follow the step-by-step instructions to create the unicorn's body, hair, and tail. The swirly flower designs can be left up to the creator's discretion to include or not, but the horn will be the finishing touch to your unicorn!
Voila! If you enjoyed bringing magic to life, let us know by tagging us on Instagram @ThatKidsCraftSite!
How to Make Your Unicorn Toilet Paper Roll Craft
Grab Your Free Unicorn Craft Template
The template for the unicorn craft pieces is in the Freebies Library here at That Kids Craft Site! If you're already a member, feel free to log in using the secret password HERE.
Don't remember the password? Search your inbox for ThatKidsCraftSite.com and find one of the weekly newsletters. The password is always included as a reminder.
If you haven't signed up yet, no worries! Just fill out the form below and the password will be emailed to you!
You Might Also Like These Other Kids' Crafts: