Making heart animal crafts for Valentine's Day is super simple with our free printables!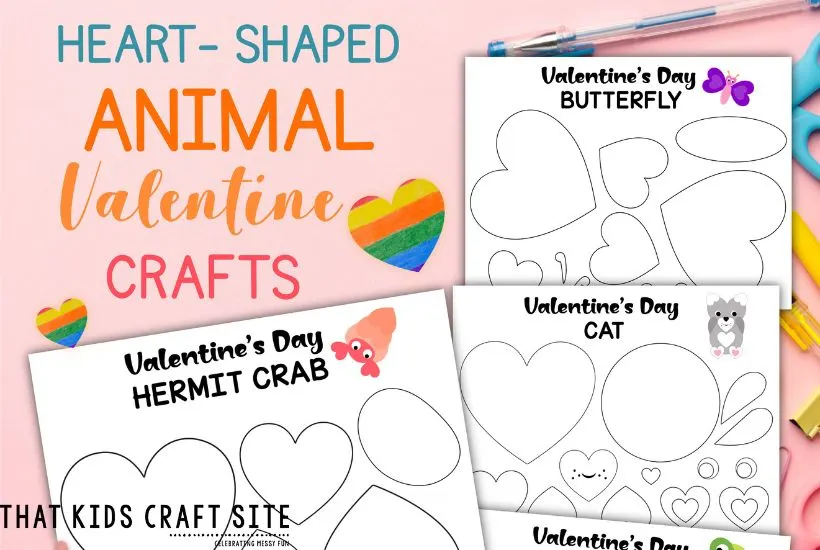 There are so many ways to celebrate Valentine's Day with your little ones. One of our favorite ways to do this is to make a craft together. Just in time for Valentine's Day comes this LOVE-ly collection of paper animals that make for a wonderful holiday craft activity. Perfect for kids of all ages, these do-it-yourself heart shaped animals can be given out as Valentine's to friends, family, and classmates, too. Treat your favorite people to a work of art made from the heart to celebrate this wonderful day of love!
Free Printable Crafts for Valentine's Day
Putting together heart animals for the holiday that is all about celebrating love is super easy. The best part about this craft is that the holiday printables for it are totally free! Yes, free. All you need to do is look for them in the Freebies Library! Once you find these really cute heart animals, print them out on construction paper, and then grab your scissors, a glue stick, and get to crafting!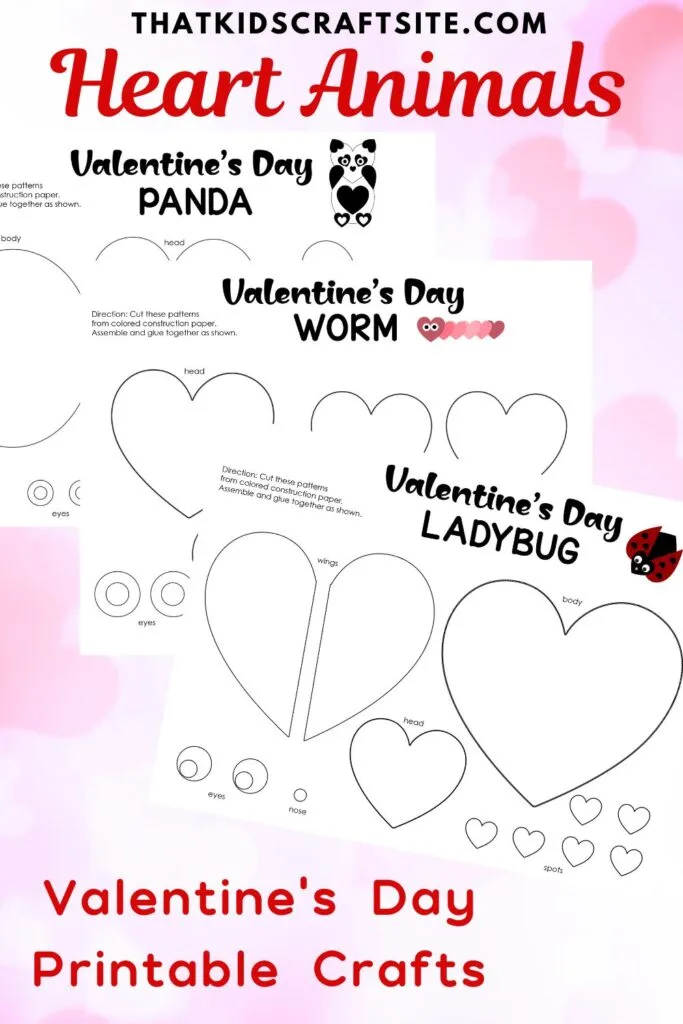 How to Make Paper Heart Animals
Making paper heart animals is super simple. Here is a list of all of the materials that you will need to make paper heart animals for you and your family and friends.
Materials:
Heart Animal Printables (found in the Freebies Library)
Construction Paper
Scissors
Glue Stick
Alternative Method: If you don't have construction paper on hand, perhaps you have white printer paper and crayons or markers. Making paper heart animals this way gives kids the opportunity to be even more creative with their heart animals. They can make them fun colors, draw unique patterns, and let their artistic abilities go wild!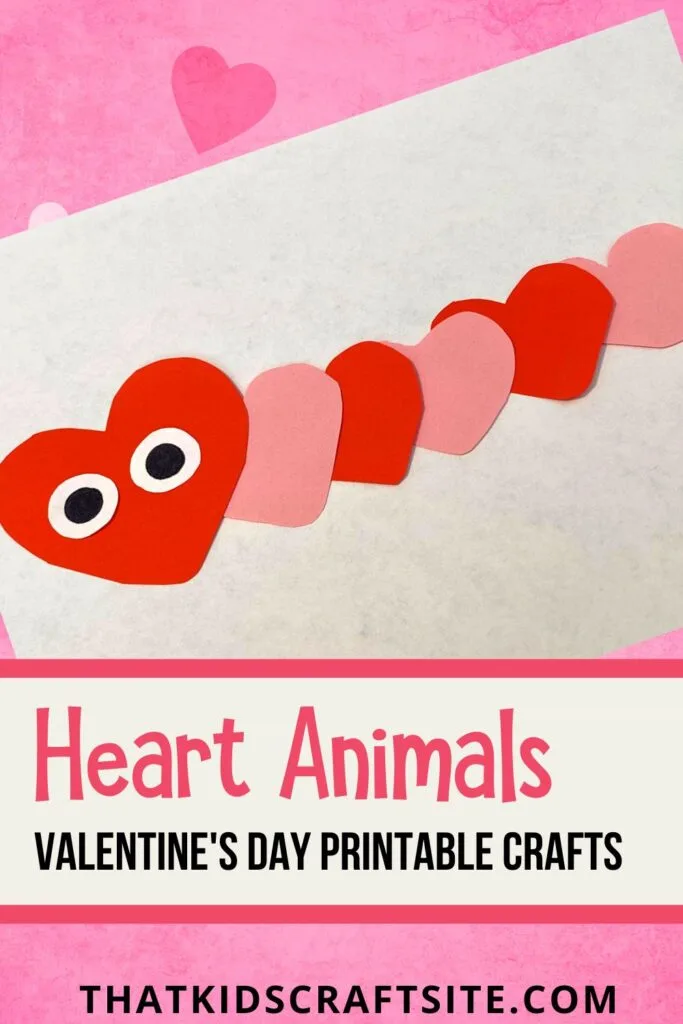 Instructions:
Print out heart animal printables on construction paper
Carefully cut out the different shapes with scissors
Color the shapes with crayons or markers if you're using the alternative method
Assemble the shapes together to create the chosen paper heart animal
Keep for yourself or give it to your favorite sweetie as a valentine
Choose Your Favorite Heart Animal
With over ten different heart shaped animals to choose from, you are sure to find the right printable to show the ones you love that you care. For example, take the cute kitty cat craft and make it for the one that you will love meow and forever. Declare your love o-fish-ally with a fun fish valentine. Or, go for the gusto and ask your sweetheart if they want to bee yours with a buzzing bee card.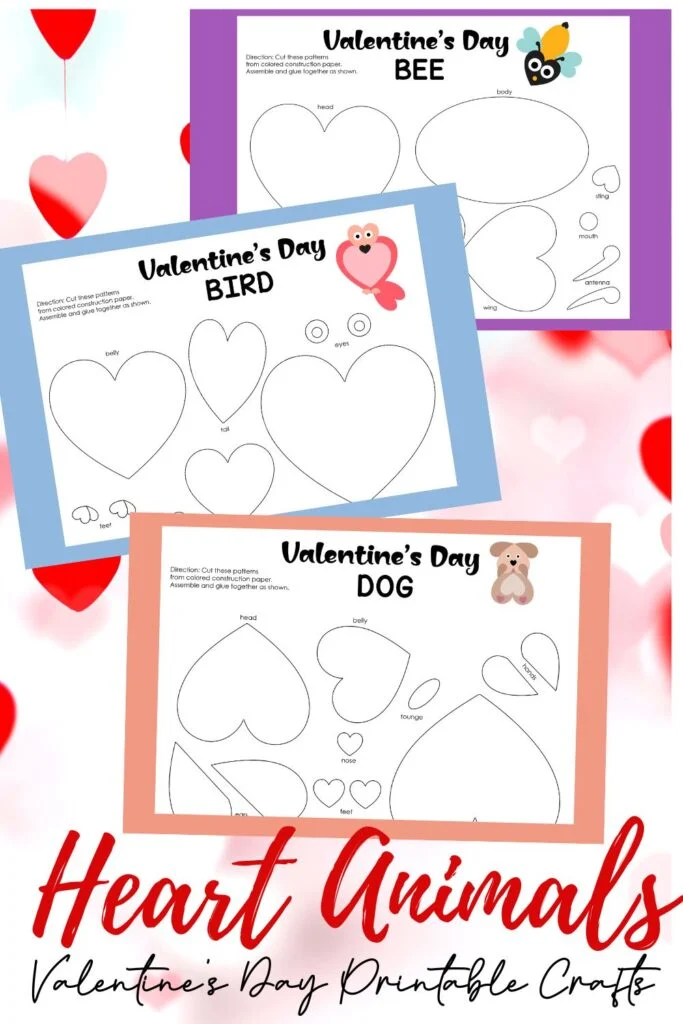 Valentine's Day Heart Animals
From joyful fluffy owls to sweet little turtles, there's a valentine animal for every love-struck kid out there. Simply head on over to our Freebies Library and pick out a heart animal or two. All there is to do after that is to print, cut it out, assemble, and give it to your special someone or someones. Spread the love with your little ones by completing this exciting holiday craft together today!
You May Also Like…