Valentine's Day is just around the corner, and what could be more fun than making some Valentine's Day Perler bead patterns to celebrate?
These adorable designs are perfect for kids of all ages and are a great way to show your loved ones how much you care. So why not get started today? The possibilities are endless!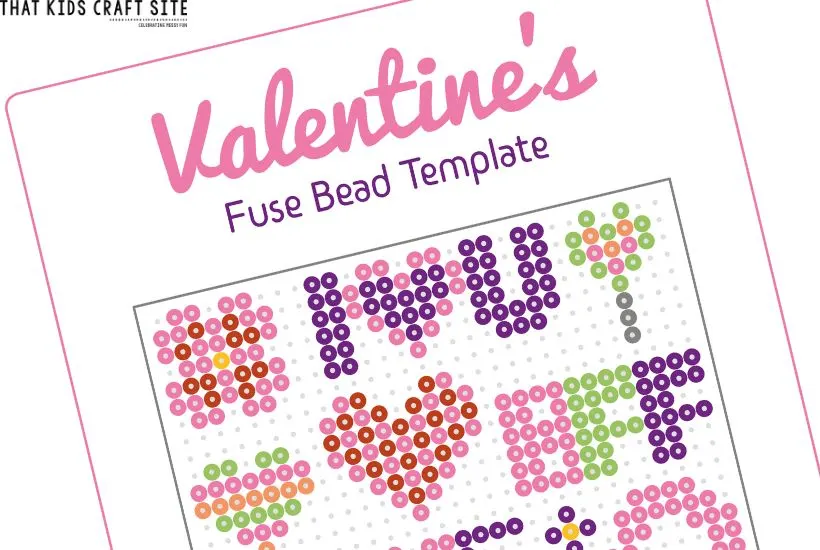 About the Valentine's Day Perler Bead Patterns
Our Valentine's Day Perler Bead Collection features five beautiful designs, including hearts, flowers, the word Love, BFF, and I Heart You. Each pattern is simple enough for even younger children (7+) to create, yet they are still full of personality and charm.
All you need to do is download the patterns from our Freebies Library and then follow the instructions. Once completed, your Valentine's Day creations will make a wonderful addition to your home decor!
It's As Easy As 1-2-3!
Creating your Valentine's Day Perler Bead Patterns is as easy as 1-2-3. All you need are some Perler beads, an ironing board, and some parchment paper. Then just pick out the colors you'd like to use for each pattern.
We used the following Perler bead colors: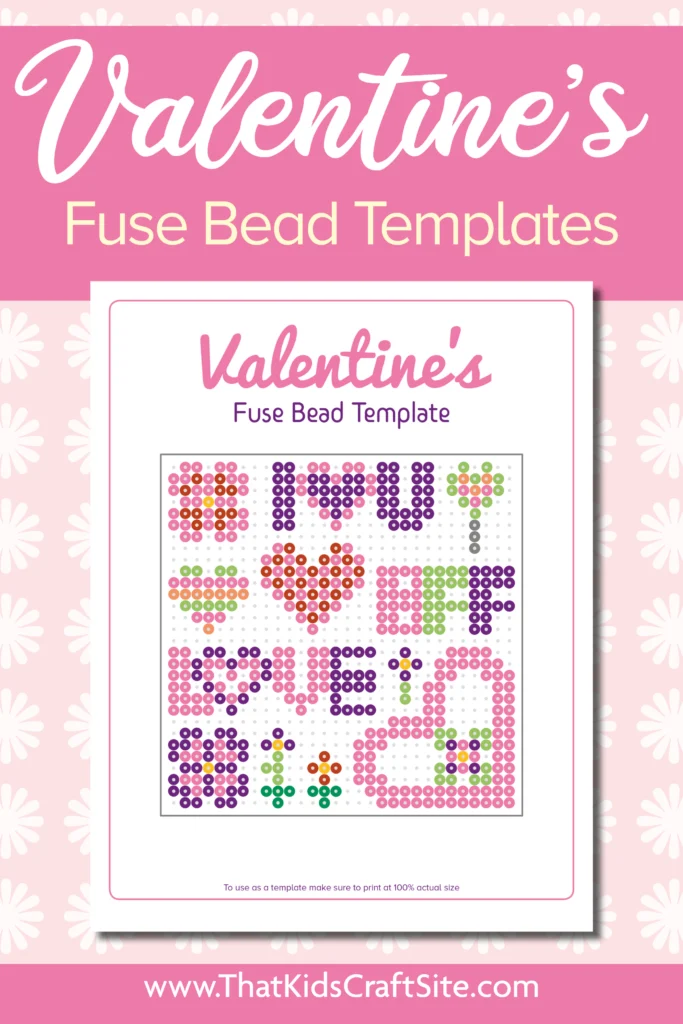 When that's done, simply print out the pattern on your printer and start placing the beads according to their design. Finally, cover them with parchment paper and press with an iron to fuse them together – it only takes about 10 seconds.
Grab Your Perler Bead Patterns Today
What's even better than Valentine's Day Perler bead patterns? The fact that they're totally free, of course!
Just head over to our Freebies Library and download your Valentine's Day bead patterns today. In no time, you'll be crafting away with your kids – a perfect way to spend quality time together while spreading some Valentine's Day cheer.
Not a member of the Freebies Library? No worries! Fill out the form below and the password will be emailed to you.
So don't wait any longer – it's time to get creative this Valentine's Day! Download your free Valentine's Day Perler Bead patterns now from the Freebies Library.