Puzzles are our favorite and this printable Easter puzzle for preschoolers is a sure hit.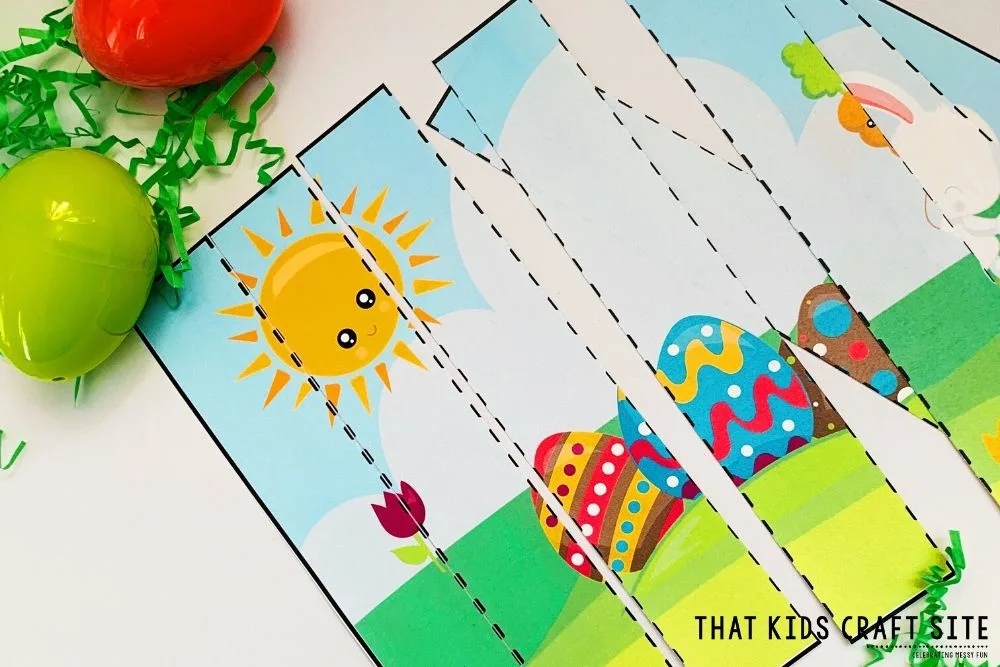 Preschool Easter Puzzle
I have always done puzzles with my kids. From the giant floor ones with construction trucks to the 500-piece beach vacation ones that we spread out on the rental home's table, puzzles are a way that we connect and slow down.
This printable Easter puzzle is perfect for preschoolers because it helps to develop fine motor skills, works to teach them sequencing and visual cues, and is just plain fun when it comes to a quick and easy holiday activity.
You can grab your free copy of the Easter puzzle below!
How to Use the Printable Puzzle
Using the puzzle is as easy as printing it and cutting it out. We like to print our puzzles on cardstsock because they're a bit sturdier, but if plain copy paper is all you have – go for it!
If you do not have access to color ink or just don't want to use it on a printable puzzle, select greyscale in your print window when it pops up. Sometimes it's under the advanced or more options tab depending on the type of printer you have. That will print the puzzle in greyscale while still maintaining the quality of the images themselves. In other words, you'll still be able to do the puzzle but it just won't be in color.
I recommend printing it out and then cutting the border off first. From there, cutting the individual strips is easy. Just cut along the lines. You can even have your kids practice cutting it out!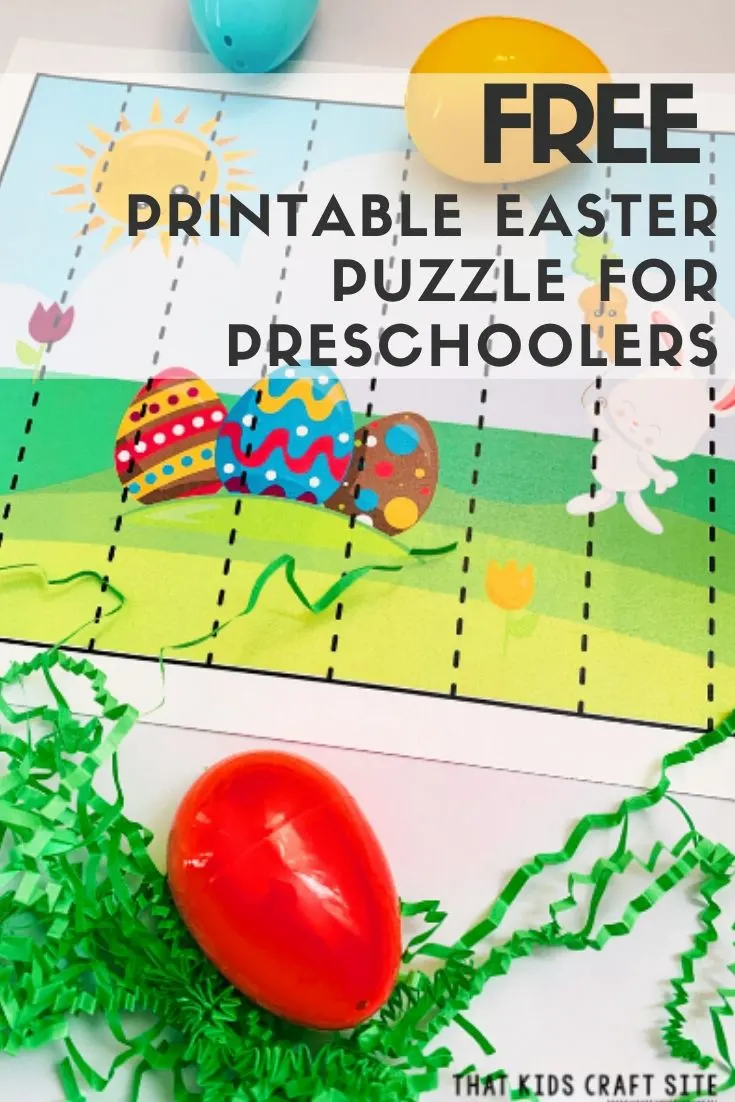 Where to Use the Easter Puzzle
This printable puzzle for Easter was created for you to use at home or in a single classroom. You can also use it in your Sunday School class or with your homeschool co-op if you so choose.
If you're having an Easter celebration you could also print out some copies and have it for the kids to complete while you're preparing the meal.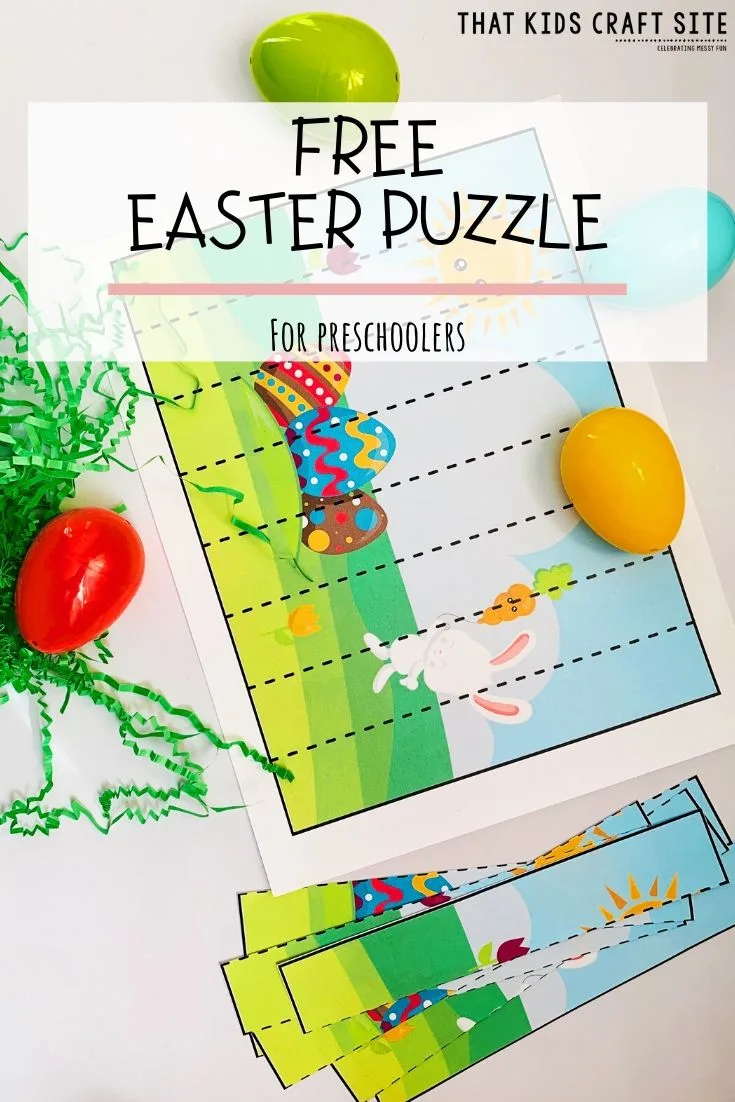 Can I Share This Puzzle with Others?
You may! The only caveat is that you can not, under any circumstances, post it online or include it in your product for other people. You can share the link to this article so that they can grab their own copy, but you cannot upload it to your own site and have people download it from there.
Sounds like that would be common sense as that would be stealing and copyright violations, right? Sadly, you would be surprised!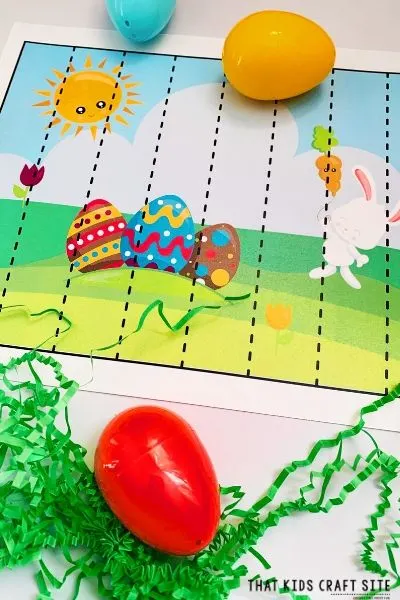 We'd love to see it in action so don't hesitate to tag us on Instagram @ThatKidsCraftSite and show us how it's working for you!
Happy Easter!
You Might Also Like These Other Crafts for Kids: