Easter is almost here and these free Easter Math Puzzles are a great way to get preschoolers adding!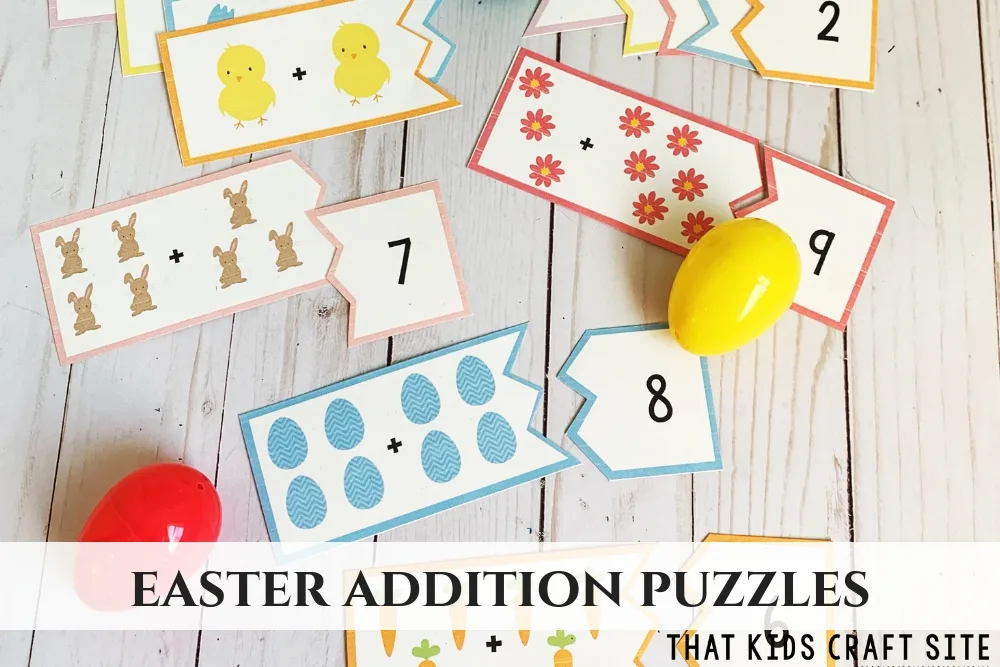 As a former classroom teacher and then homeschool mom for more than a decade, I am big into activities that teach, as well as let kids create.
Puzzles are some of the best ways to combine those two things, because they let kids use their imaginations and spatial relations skills in order to solve the mystery – or in this case, the Easter puzzles!
Printable Easter Math Game for Preschool
So, why is a printable math game on a kids craft site? It's simple really! These adorable puzzles are a hands-on activity that require kids to match, add, and use problem-solving skills.
They also need to be printed and cut out, which is, in and of itself, a crafty activity!
Besides, who doesn't like a free printable?!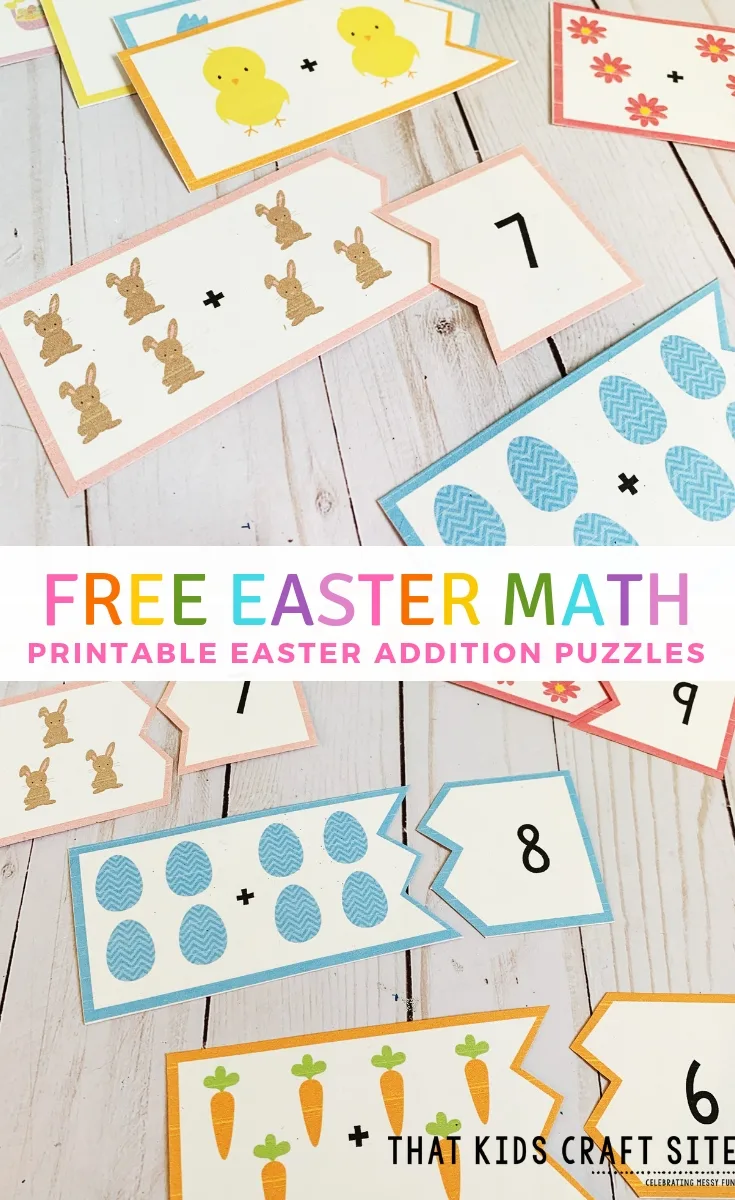 How to Use the Easter Math Puzzles
Unlike traditional worksheets, these printable puzzles are a kinesthetic activity. They are perfect for kids who learn best through hands-on activities.
Here are some ways that you can use them at home or in the preschool classroom:
Use them as an independent learning activity to reinforce basic addition from 1 to 9.
Laminate the pieces, put magnets on the back, and create a magnetic puzzle to use on the refrigerator or the magnetic whiteboard.
Put them inside an envelope and use them as a car trip activity.
Laminate the addition side onto a manila file folder and create a file folder game by adding a bit of hook and loop material to the answer and the file folder. Kids can then match the answer to the right puzzle and adhere it into place.
Cut them out and place them in Easter-themed cellophane bags to put in Easter baskets.
There's no end to how you can use these printable Easter math puzzles!
Get Your Free Easter Math Puzzles!
To get your free Easter Math Puzzles, join our Freebies Library below! Your puzzles are located in the library along with tons of other fun crafty and learning printables!
If you don't receive your free password email within 12 hours, check your SPAM folder or, if you're using Gmail, check the promotions, social, or others folders. Sometimes Gmail likes to drop the emails into crazy places that you never think to look!
Still can't find it? Don't worry! Drop me a note at [email protected] and I'll help you figure it out!
Join the Freebies Library Now!
Want to Try Some Other Activities with Your Preschooler? You Might Like These!
[one-half-first]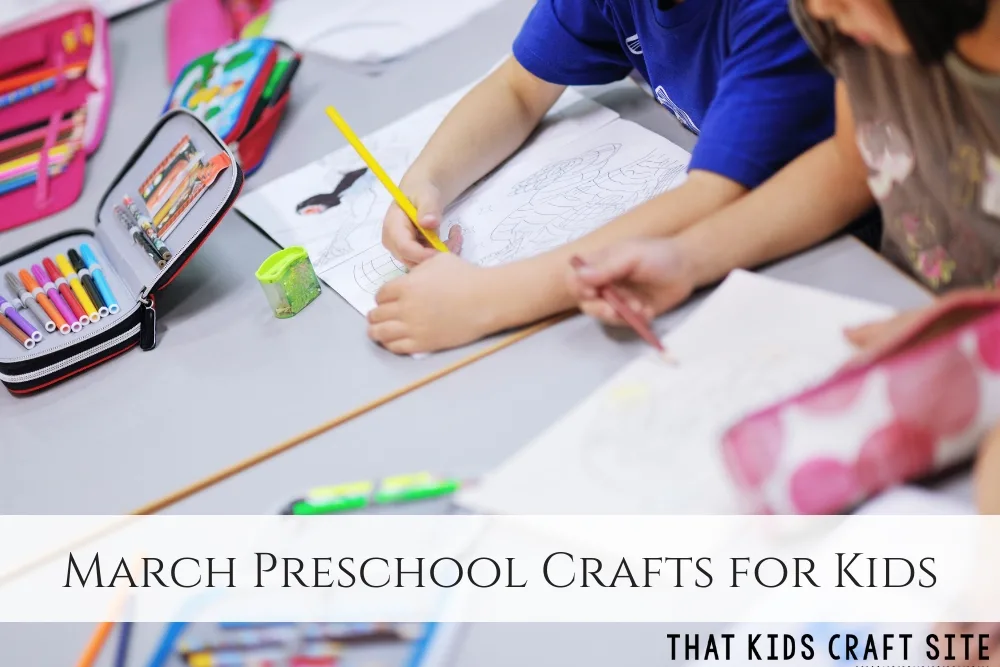 [/one-half-first]
[one-half]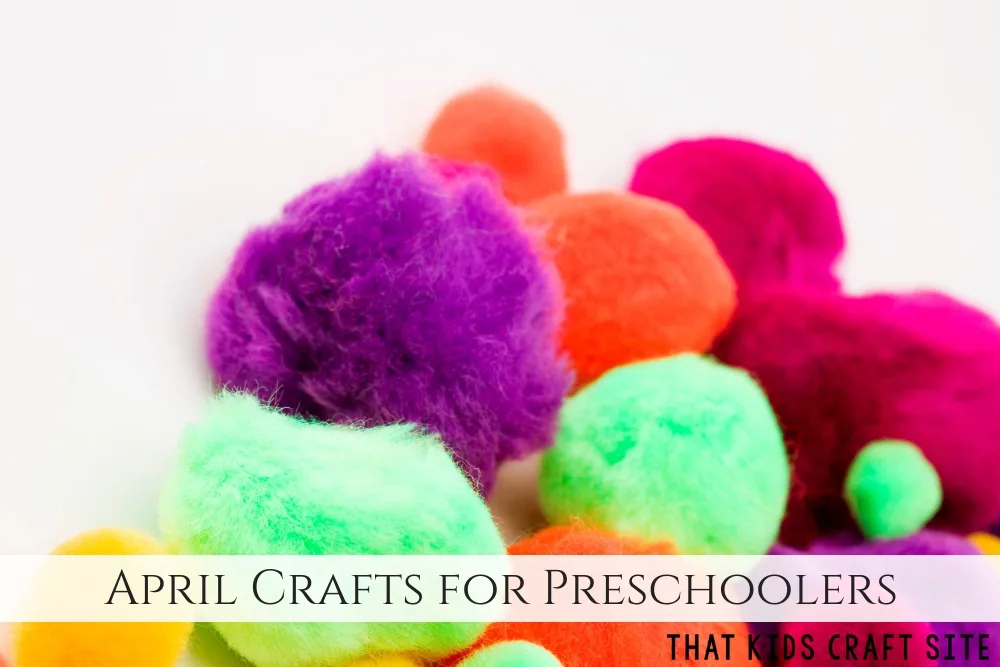 [/one-half]