Crafts are awesome, but food crafts? They're the best! These fun Easter recipes are great for making with your child by your side. It's family bonding time at its best!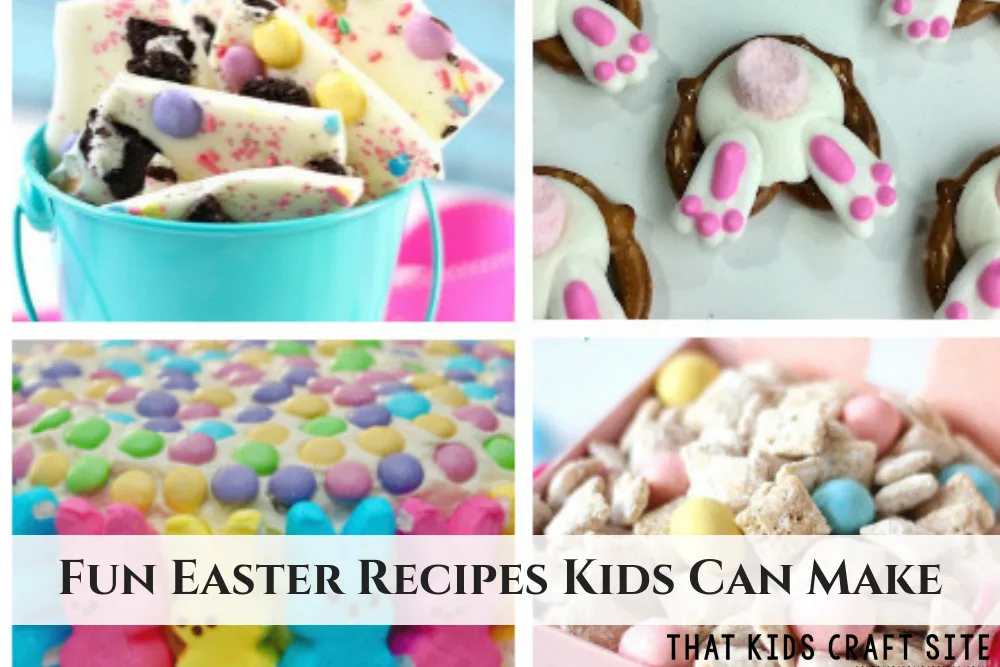 Easter Recipes – Pinterest Desserts?
True confession, I am not much of a baker. Or cook. I'll give it a go and try my best, but I'm more the Pinterest fail mom than the foodie success story.
That being said, even I can make most of these with little mess up!
My kids though? They're amazing at baking and cooking. I think it's a skill grown from necessity vs. an inherent love for it.
Either way, when I mention making food crafts, they're all for it!
These fun Easter recipes and treats are perfect for springtime baking. They're a great way to welcome in the season and decorate the Easter table with some adorable desserts.
Even if you're not especially talented in the super adorable baking department, don't worry. These Easter desserts are easy to make!
Easter Recipes Kids Can Make
These Easter Bunny cut-out cookies are super cute and super easy to make! Your little one can even add some sprinkles to the cut-out bunny portion of these cake mix cookies if desired! – via Princess Pinky Girl
Bundt cakes are always fun to make (and delicious to eat!), but these mini-bundts take it to a whole new level! They're perfect for aspiring bakers and curious kids to master for Easter dessert! – via Walking on Sunshine
My kids have a strange sense of humor so when I told them that this Easter Peeps S'mores recipe required baking the peeps, they thought it was hysterical. We whipped out the cast iron skillet and made a batch of these last weekend. Wondering how they turned out? Well, there's none currently left. – via Homemade Interest
We first discovered Oreo bark when my daughter's fifth grade teacher shared some with her at the start of school. Shut the front door, it was so darn good! So, for Easter, what's better than some Easter Oreo bark?! It's easy enough for preschoolers to help with, but easy enough that older kids can make it with little supervision. Just be sure to make a lot, because it will go quickly! – via Suburban Simplicity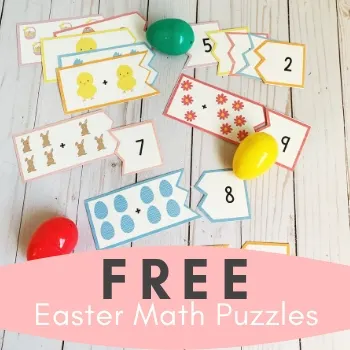 When I first saw this Easter bunny butt pretzels recipe, I was fairly certain there was no way in the world I was going to be able to make bunny feet. Guess what?! They're a pre-made icing transfer! Hallelujah! Bring on the bunny butt pretzels! – via Plum Crazy About Coupons
My daughter loves making these Easter bunny cupcakes and my sons enjoy eating them. Now, for those of you who have visions of cupcake making disasters, don't panic! The recipe is easy and, if you really need to, you can buy plain cupcakes or just use a box mix. That's how my baking skills roll… – via She Saved
For those who prefer the full cake to cupcakes, this fun Peeps cake is easy to make and, bonus!, you can hide icing imperfections under the bunny Peeps! Brilliant! – via Confessions of a Disney-aholic Mom
When you think Easter recipes, you're not really thinking healthy. But, good news, because these Copycat Reeses Peanut Butter Eggs are low carb and keto-friendly. They're also delicious! – Joy Filled Eats
We like to pretend that Chex Mix is a healthy food. Shh…just go with it. This Easter Bunny Chow Chex Mix is definitely not as healthy as our normal selection, but it's a super sweet Easter dessert recipe that can feed a small army! The best part? The older kids make this on their own! – via Suburban Simplicity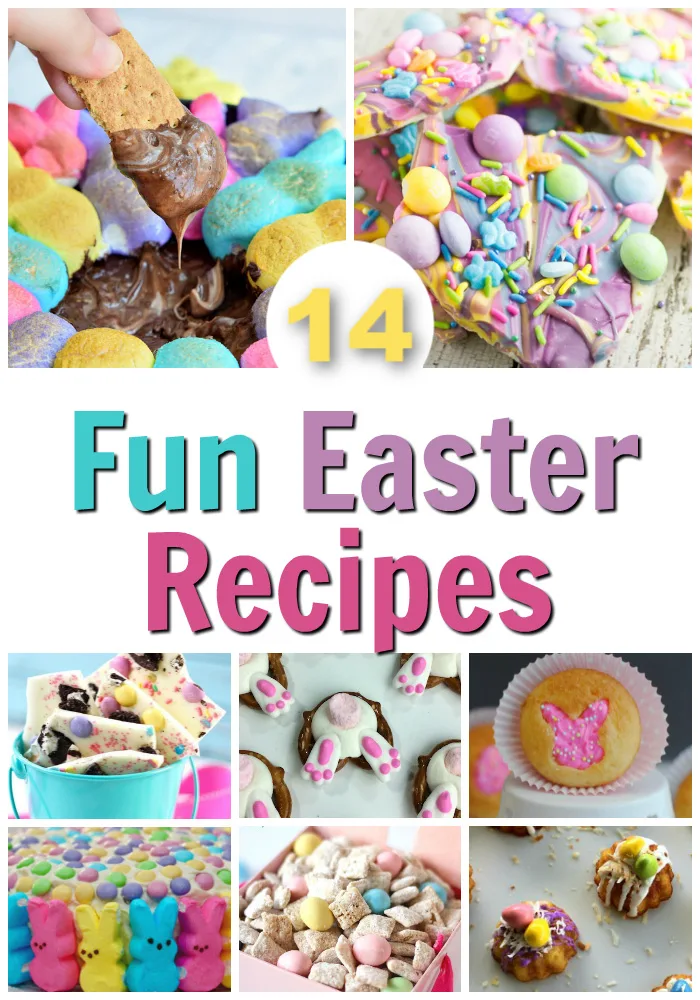 You know who I love? Pietro Ferrero. He's the Italian baker who invented Nutella in the 1940s. To pay homage to this great Italian hero (okay, maybe slight exaggeration, but have you tried Nutella?!?), this Creme Egg Nutella Cake is a must-have for Easter dessert…or really any day. – via Recipes From a Pantry
Is Easter dessert really worthy of being called "Easter dessert" without the presence of Easter Bark? I think not. This colorful and easy Easter recipe is great for kids of all ages to make with assistance or on their own if they're older. – via The Gracious Wife
We love brownies and blondies and these Easter Candy Blondies are like the perfect Easter recipe ever! – via Homemade Interest
Need a simple Easter dessert to give to a hostess with the mostest? This DIY Easter Cookies in a Jar is the perfect no-cook food craft ever! Of course, you could always bring a batch to share after Easter dinner and give the hostess the jar of cookies to make later. – via Suburban Simplicity
And last, but certainly not least in our collection of best Easter desserts ever is the Easter Rice Krispies Pops! These are made from homemade Rice Krispies treats, but you could totally buy the pre-made treats and make them too. Add some frosting and, of course, some yummy spring sprinkles to make them Easter-riffic! – via Thrifty Northwest Mom
What will you be making for Easter dessert? Whatever it is I hope these fun Easter recipes and treats have inspired you to have fun cooking and creating with your kids!
More Easter Fun Your Kids Will Love!