Decorate your door with this easy DIY Spring Wreath craft!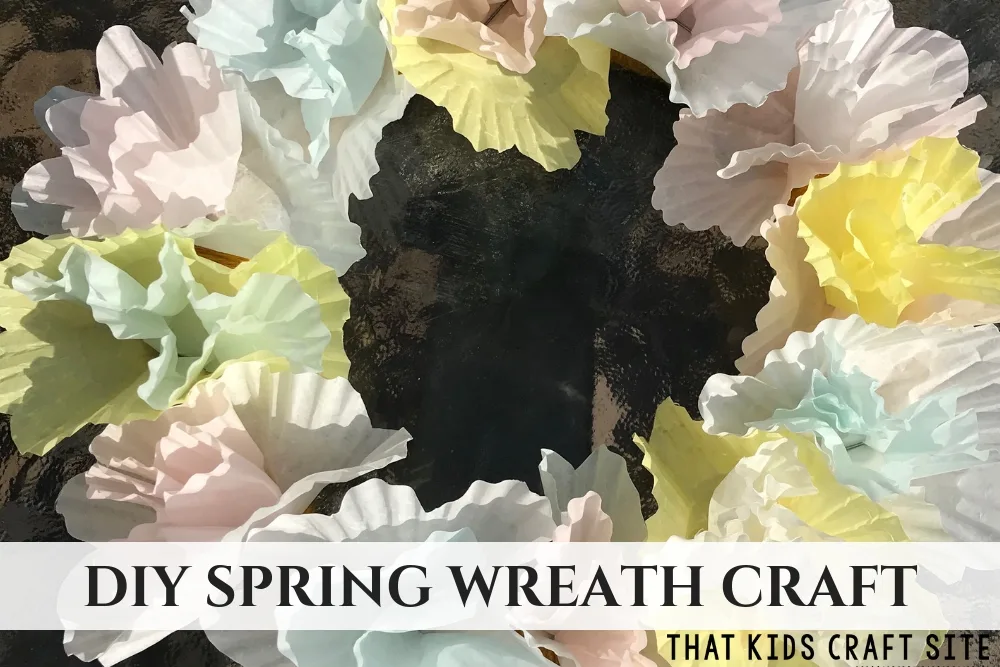 Springtime is almost here, and with that comes budding flowers, hopping bunnies, and of course, the Easter holiday.
Crafting for this time of year can be very refreshing and uplifting. It's colorful and revitalizing, and just what we need to get us pumped up for the spring season and the coming of Easter. As if we weren't excited already!
Easy DIY Spring Wreath
Bringing a bit of joy so early in the season can be done in a snap with this fun and fabulous spring wreath craft. This simple project is a delight for both little ones and adults alike.
Creating a springtime colored decoration that will look great anywhere is sure to please everyone, no matter how old.
Make Your Own DIY Spring Wreath
So, how did we do it? This awesome Easter holiday wreath craft is made with just a few materials.
We used pastel colored cupcake liners, which are the perfect hues for the spring season, if I do say so myself!
We then folded them in half and trimmed the edges of the liners into petal shapes to make them look more like flowers. (You might also like to check out our cupcake liner flowers craft here – it's perfect for a springtime bundle of buds!)
Putting our cupcake liners to the side, we cut circles to make a wreath form out of a piece of cardboard. You could probably use a paper plate also, but we didn't have one of those on hand.
Using some scrap yarn we had leftover from another project, we wrapped the wreath form just so it didn't look so much like a cut out cardboard circle. You don't have to do this part, as you don't really see it, but we did it anyway.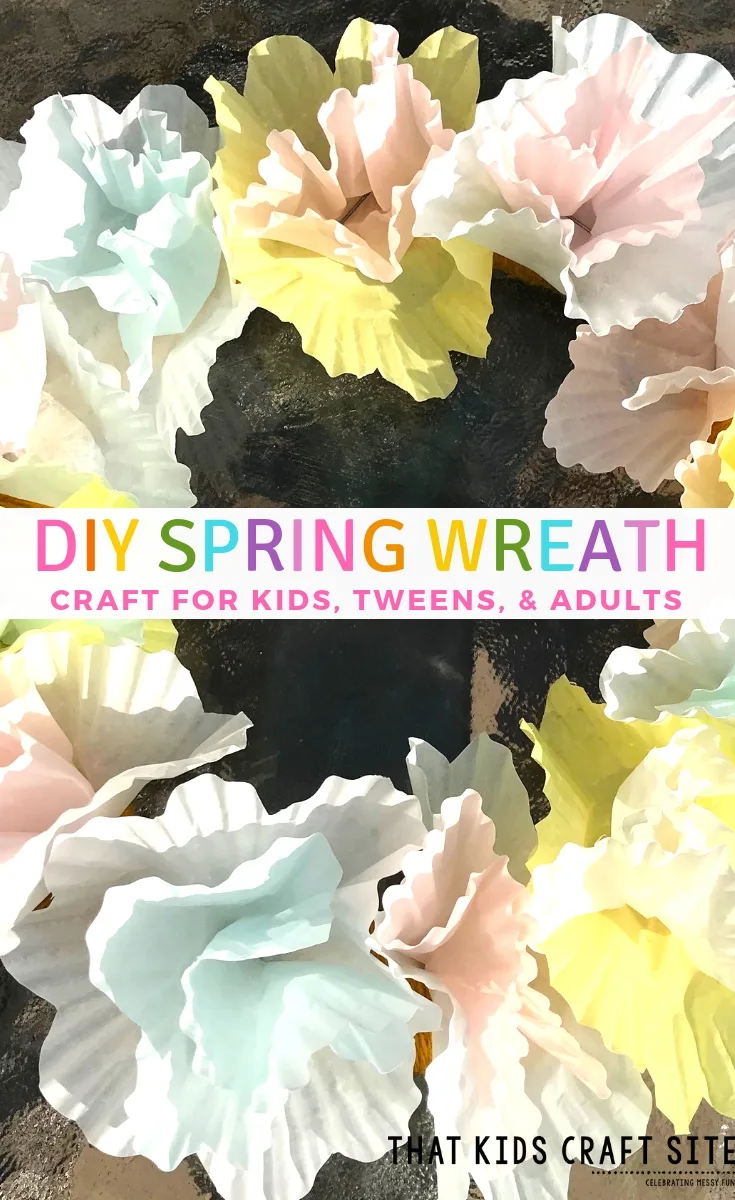 Stacking two different colored liners on top of each other, we stapled them all around the cardboard form, scrunching up the top liner to give our flowers some depth.
The closer together the liners are, the fuller the wreath will be.
And there you have it – An Easy DIY Spring Wreath Craft for Kids!
See, super simple. Now it's your turn to give it try!
Show Us Your Wreath!
We'd love to see how your DIY spring wreath turned out! Snap a picture and tag us on Instagram @ThatKidsCraftSite! We can't wait to see how it looks!
After You Make Your DIY Spring Wreath, You Might Also Like These Spring Crafts