Have a GREAT time crafting and learning the alphabet with these fun letter G crafts for kids!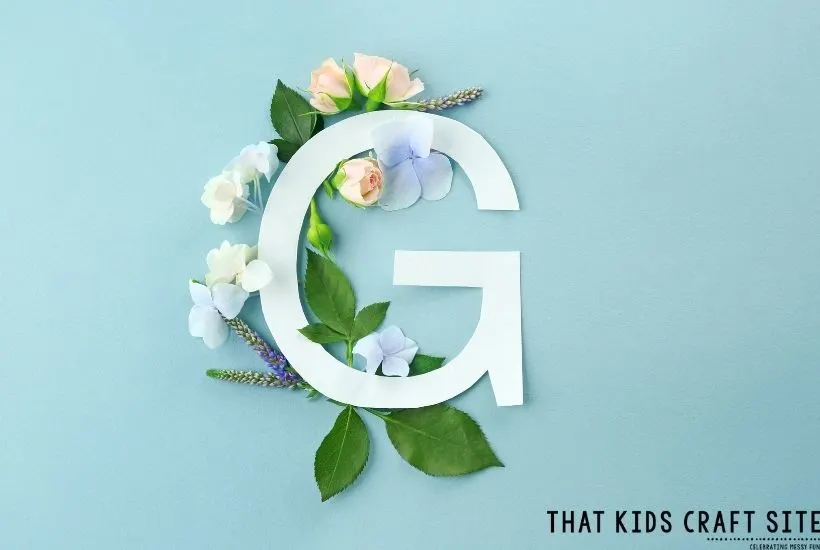 Learning about the alphabet is an important part of a child's development. Preschoolers and lower elementary students need to be able to recognize letters and know the sounds that they make.
Alphabet crafts, like these letter G crafts, can help with that!
When to Use Letter G Crafts
Use letter G crafts when you're working on the alphabet to reinforce the shape and sound of the upper and lowercase letters.
You might also want to use them if you're studying an animal that begins with the letter G – a giraffe for example. It's a fun and easy way to tie alphabet learning to other subjects.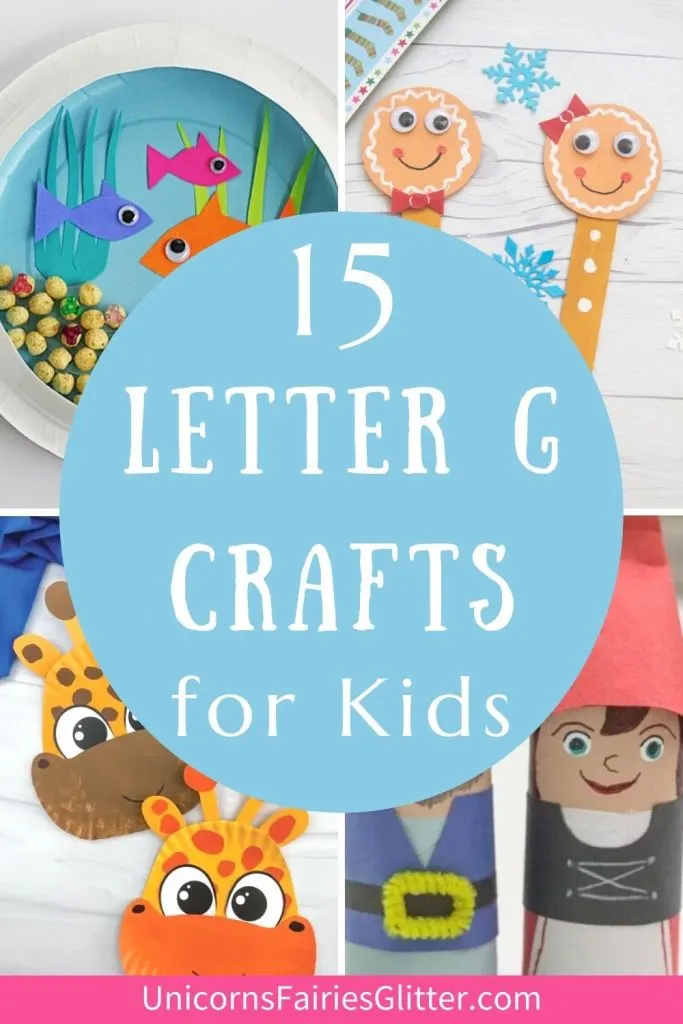 Before you break out the craft though, we suggest making sure that you have all of the supplies needed to complete it.
There's nothing worse than starting a kids' craft and getting halfway through only to realize that you don't have everything you need!
So, take the time to double-check that you have everything for your letter G craft and then get crafting!
Fun Letter G Crafts