Create magic with our baby unicorn Perler bead patterns!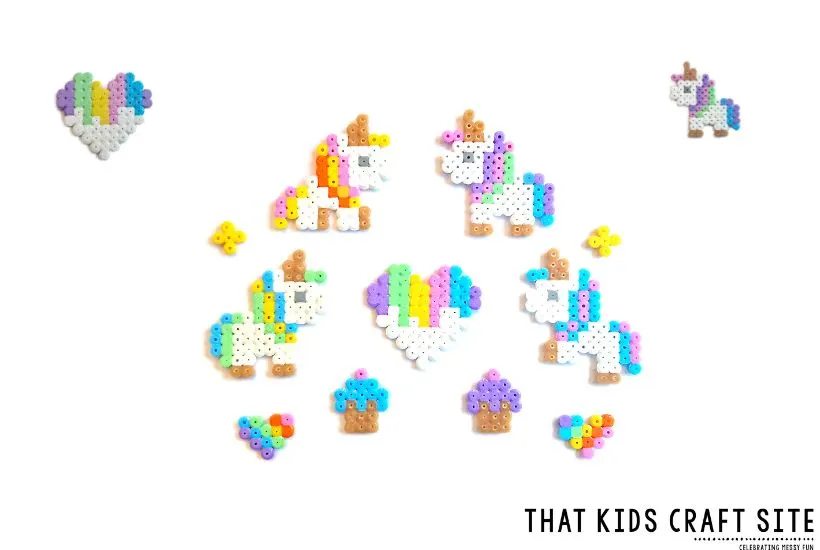 In the arts and crafts world, Perler beads can bring joy and inspiration to creating.
These tiny, colorful beads offer endless possibilities for imaginative designs.
One of the most delightful and enchanting themes to explore are baby unicorns!
These whimsical creations will captivate the hearts of both children and adults.
Below, we will introduce you to our baby unicorn Perler bead patterns.
They are available for free and will spark creativity in crafters of all ages.
Let's bring a touch of magic to your crafting projects with these playful patterns.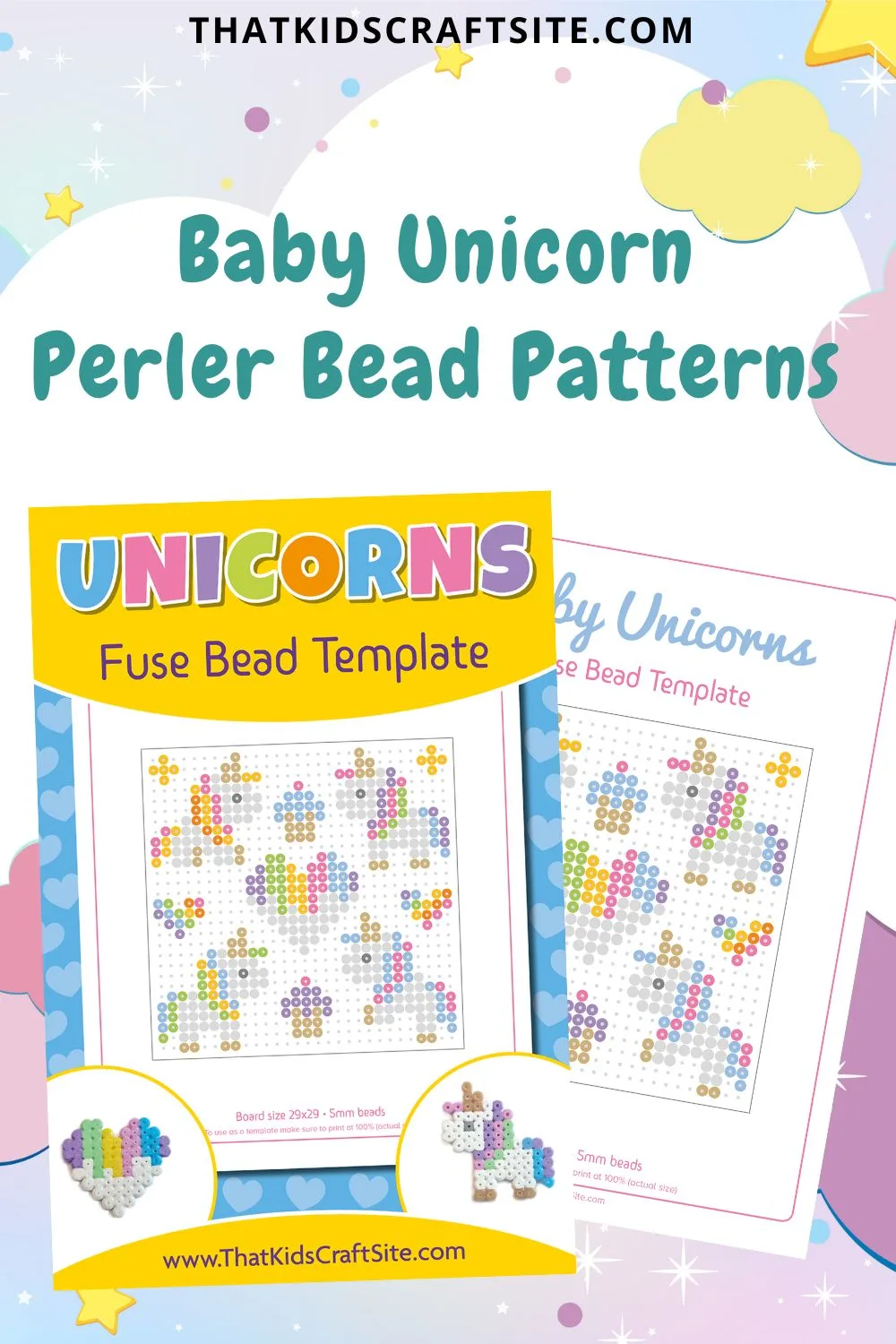 This article contains affiliate links to products that you might like.
Creating Perler Bead Baby Unicorns
Perler beads, also known as fuse beads, provide a wonderful medium for artistic expression.
By following our baby unicorn Perler bead patterns, you can easily create unique designs.
Whether you're new at fusing beads or an experienced crafter, these patterns are great!
They are simple enough for young artists but can also be modified by older makers.
With only a few materials, anyone can make a variety of exciting bead baby unicorns.
Let's take a look below at some of the supplies needed to make baby unicorn Perler bead projects.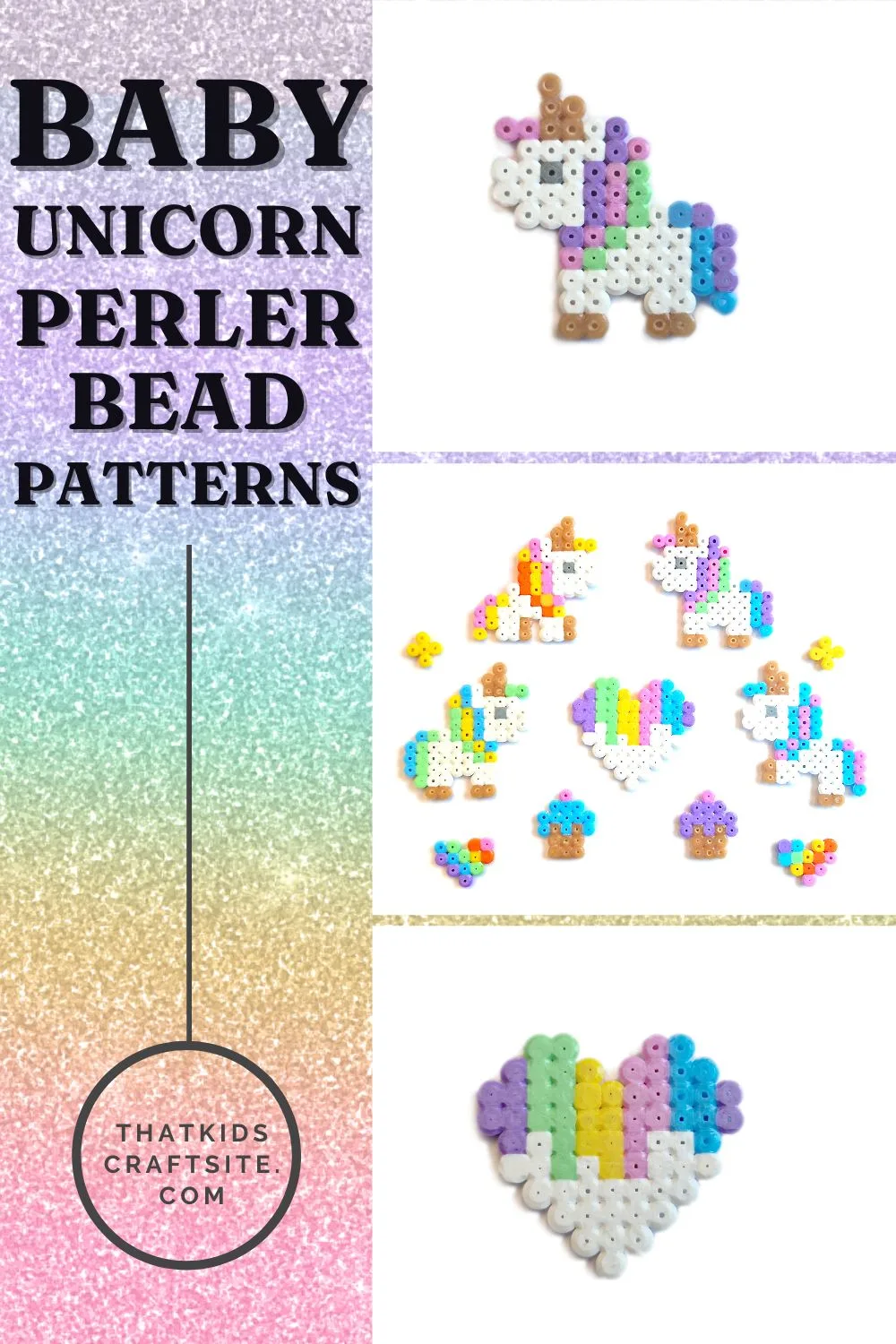 Materials:
After you have all of the necessary materials, follow the steps to make some magic!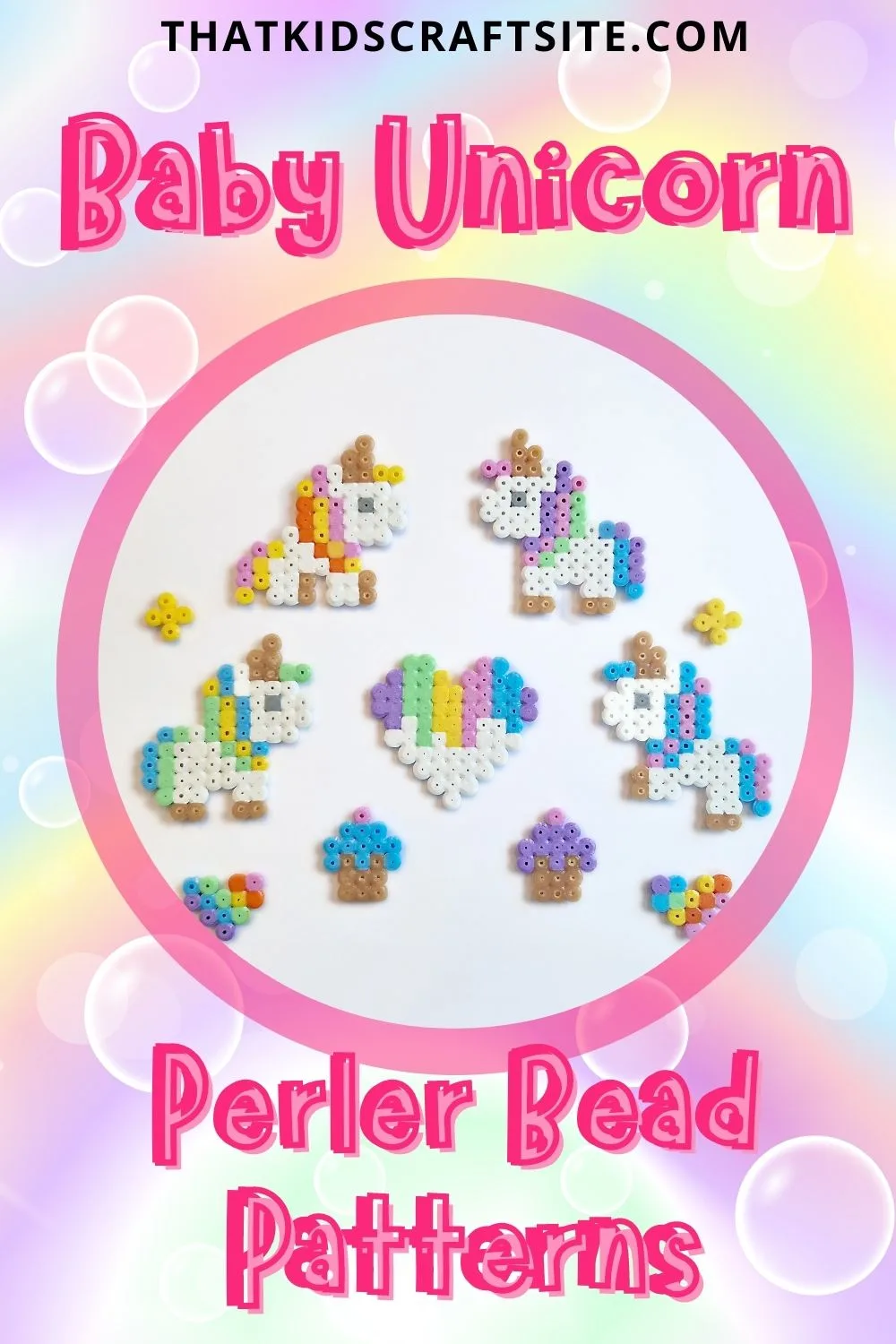 Baby Unicorn Instructions
Step 1
Head over to our Freebies Library.
Print out the FREE baby unicorns fuse bead template using your color printer.
Step 2
On a flat surface or a Perler bead pegboard, arrange the beads to match the pattern.
The optional Perler bead pen dispenser is really helpful for placing the beads.
Step 3
Once all of the beads look like the picture, gently cover the design with parchment paper.
Adults: Set the iron to medium.
Step 4
Slowly move the iron in a circular motion as you press down for about 10-15 seconds.
This will melt the beads together.
Step 5
Note: Once the one side is melted together, your Perler bead pattern is complete. However, if you like, feel free to fuse both sides of your project.
For the pattern to stay together, only one side needs to be melted.
Step 6
Your magical baby unicorn Perler bead project is now complete!
Use your new Baby unicorn Perler bead project to add a touch of whimsy to everything.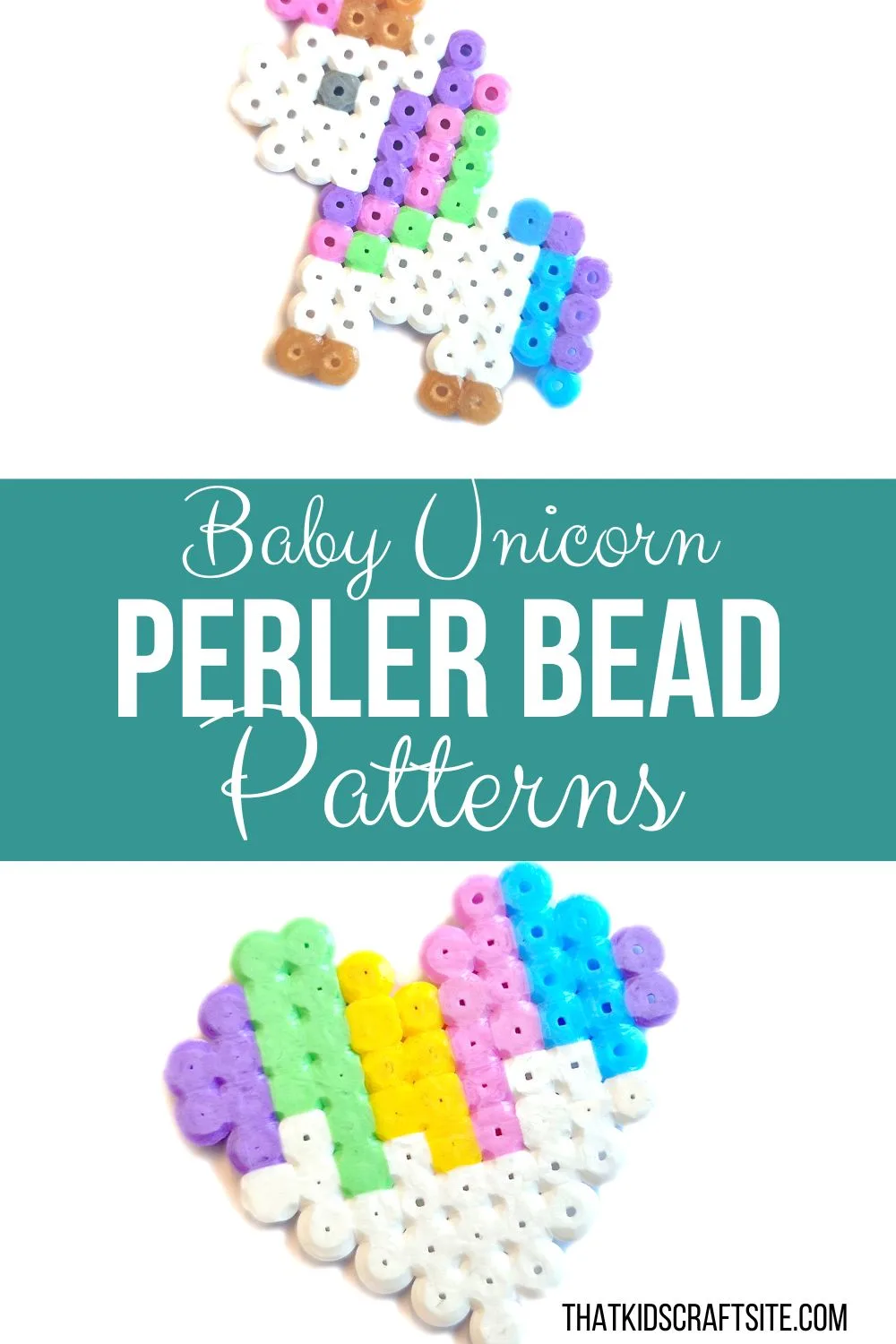 Baby Unicorn Applications
Here are a few ideas to get your creative juices flowing:
Make Jewelry
Create adorable unicorn-themed jewelry, such as bracelets, necklaces, earrings, and keychains.
Combine different patterns, experiment with color schemes, and let your imagination run wild.
Room Decor
Transform a child's bedroom into a magical unicorn haven.
Create wall hangings, dreamcatchers, or framed art using baby unicorn Perler bead projects.
These charming creations will add a touch of enchantment to any space.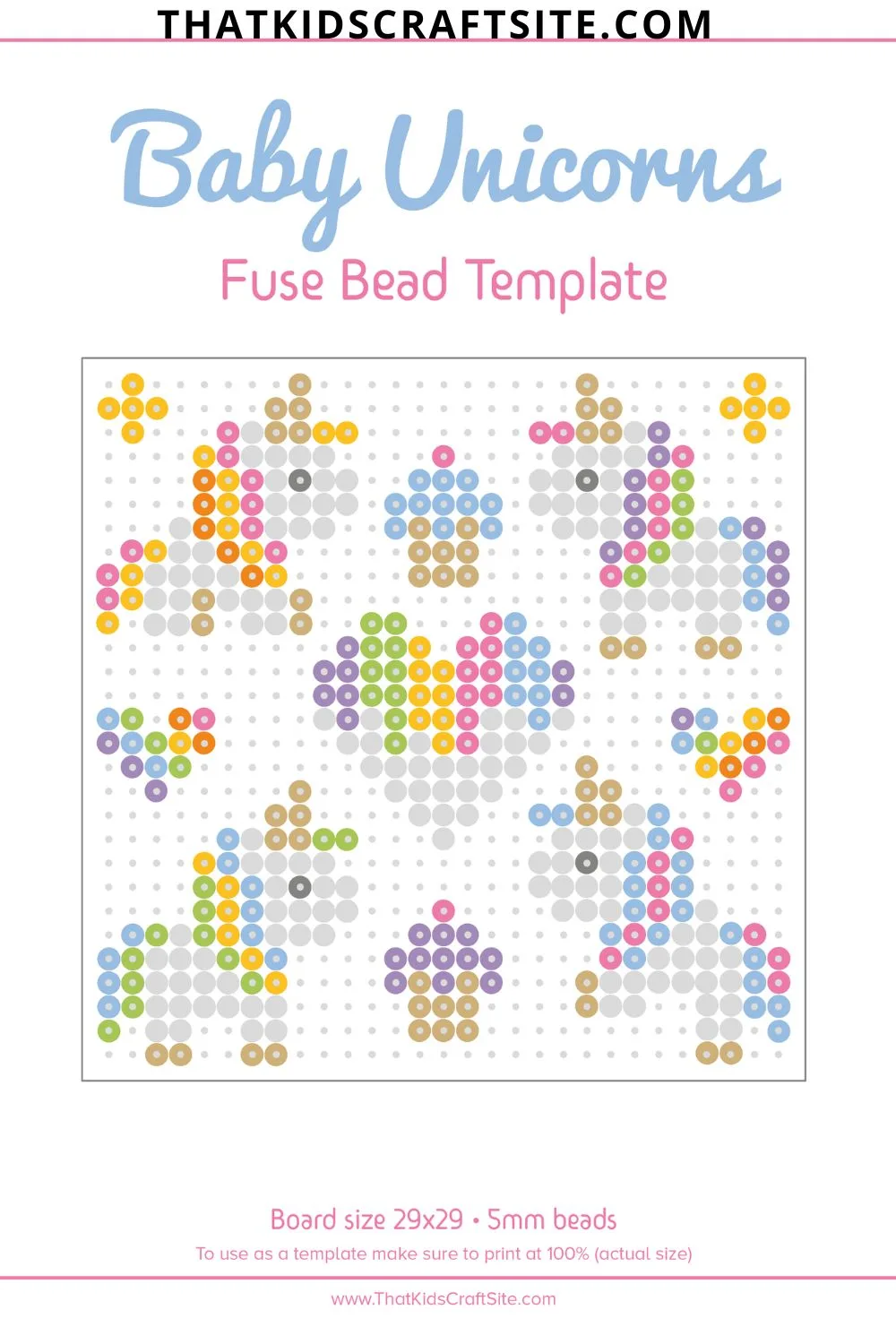 Magnets and Pins
Design and make personalized magnets and pins featuring baby unicorns.
They can be used to make your fridge, locker, or backpack just a little more magical.
Greeting Cards and Gift Tags
Create unique and charming greeting cards or gift tags for special occasions.
Personalize them with a Perler bead baby unicorn, and give a magical surprise.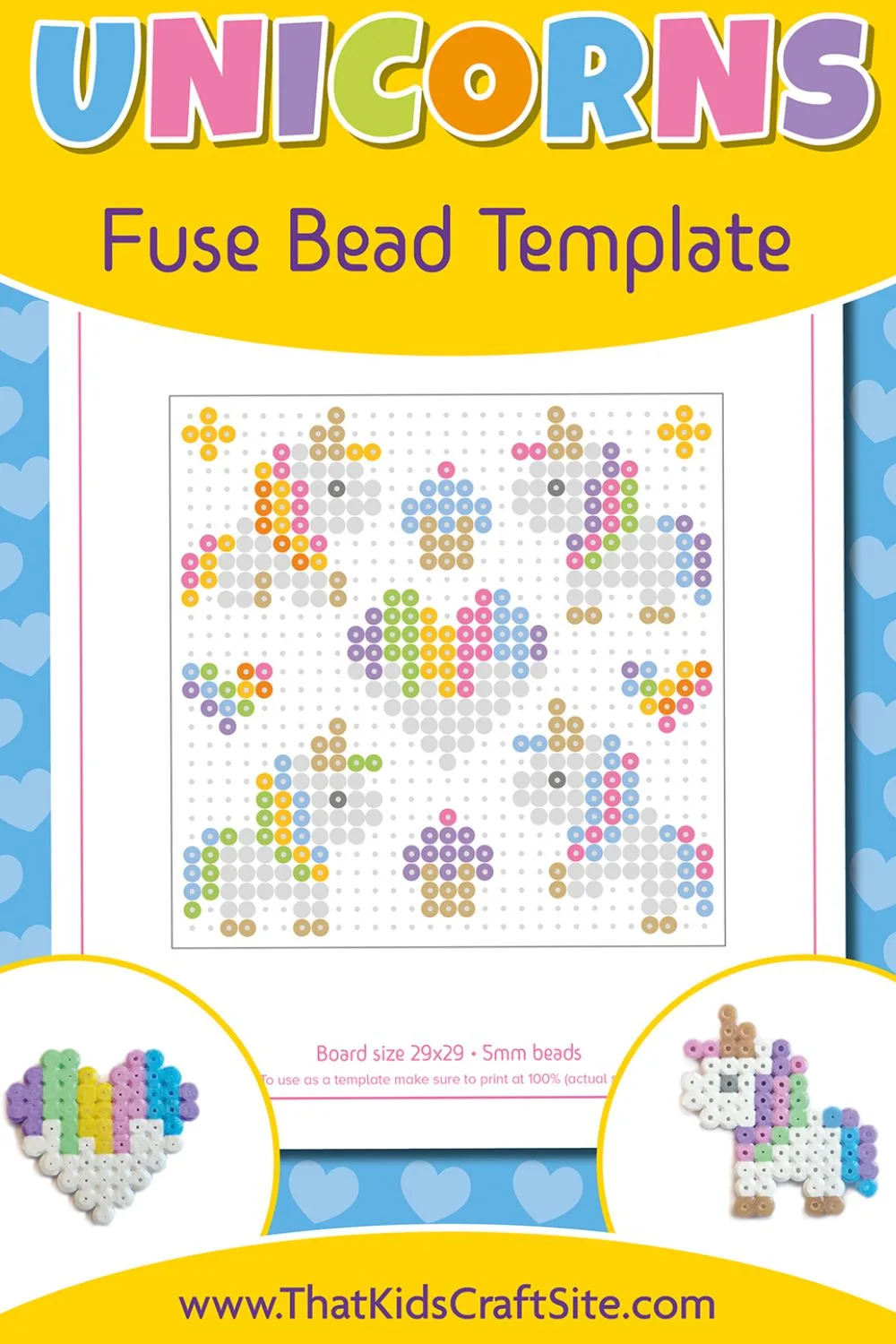 Party Decorations
Planning a unicorn-themed party?
Perler bead patterns can be used to make colorful banners, cupcake toppers, and party favors.
They will be a hit with both children and adults.
Baby Unicorn Fuse Bead Projects
The world of Baby Unicorn Perler Bead Patterns invites us to embrace our imaginations.
These patterns not only provide an artistic outlet but can be used for a variety of projects.
From jewelry to party decor, let these baby unicorns guide you on a creative adventure.
Happy Fusing!
---
You May Also Like…