Unleash creativity with a delightful paper sheep craft!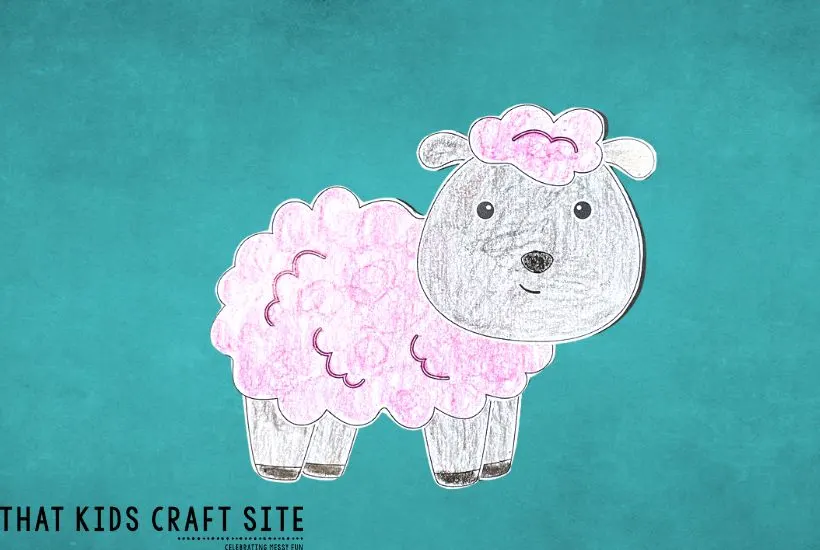 Craft activities play a crucial role in a child's development.
They foster their creativity, imagination, and work on building up those fine motor skills.
In this digital age, encouraging kids to engage in hands-on crafts is a must!
It can be a wonderful way to balance screen time and nurture their artistic abilities.
One such exciting craft project that kids can create is an adorable paper sheep.
In fact, we have a really great printable template that you can use for FREE.
Below, we will take you through the process on how to get the template and use it!
Get ready to embark on a fun-filled journey with your littles while they unleash their creativity.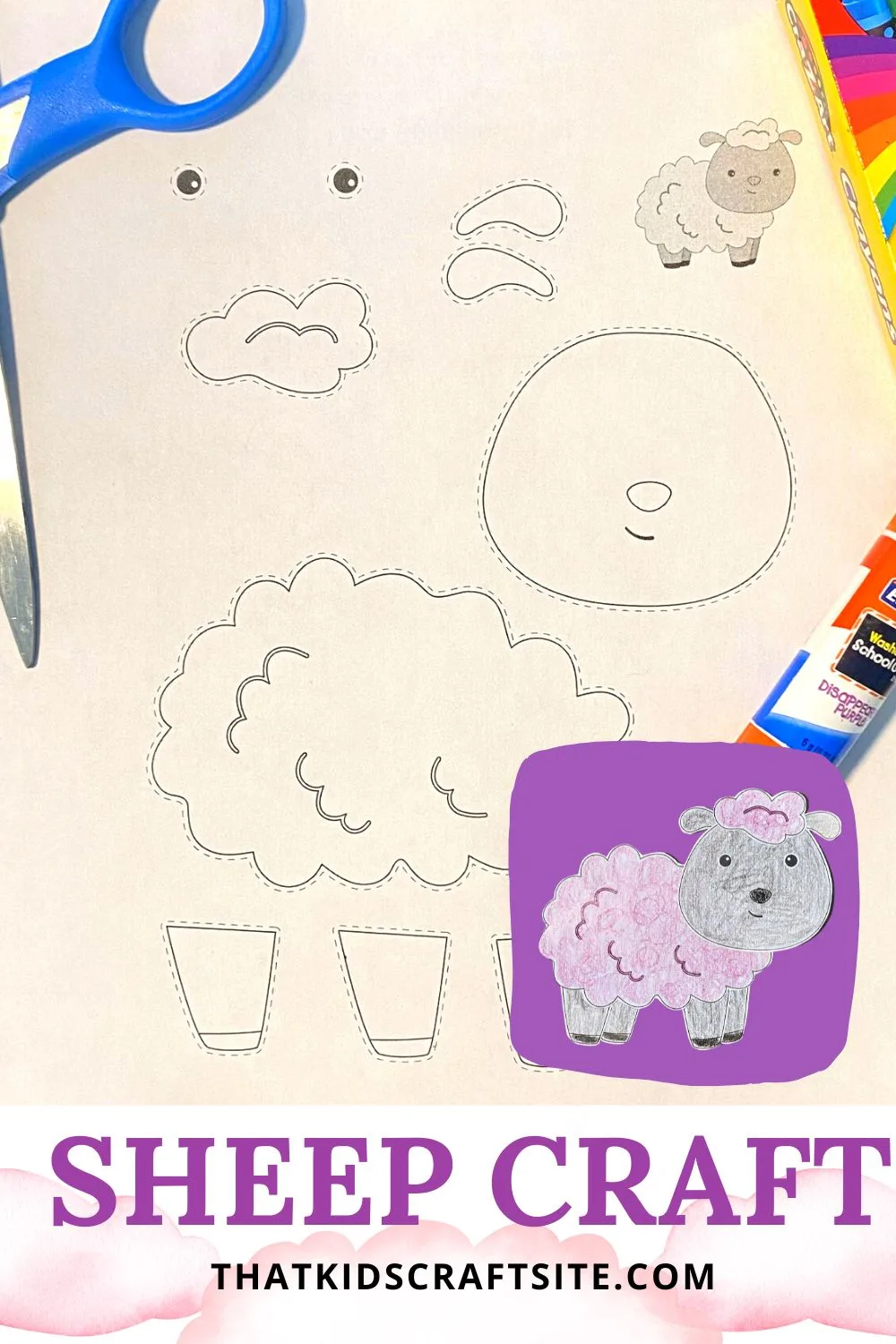 This article contains affiliate links to products that you might like.
Making A Paper Sheep Craft
Gathering the Materials
Making a paper sheep craft is probably easier than you think.
There are only a few supplies required, which you probably already have on hand!
Of course, there are also some optional materials that you might like to have as well.
These supplies are not necessary, but they can help kids to make their sheep unique.
Let's check out the list of materials: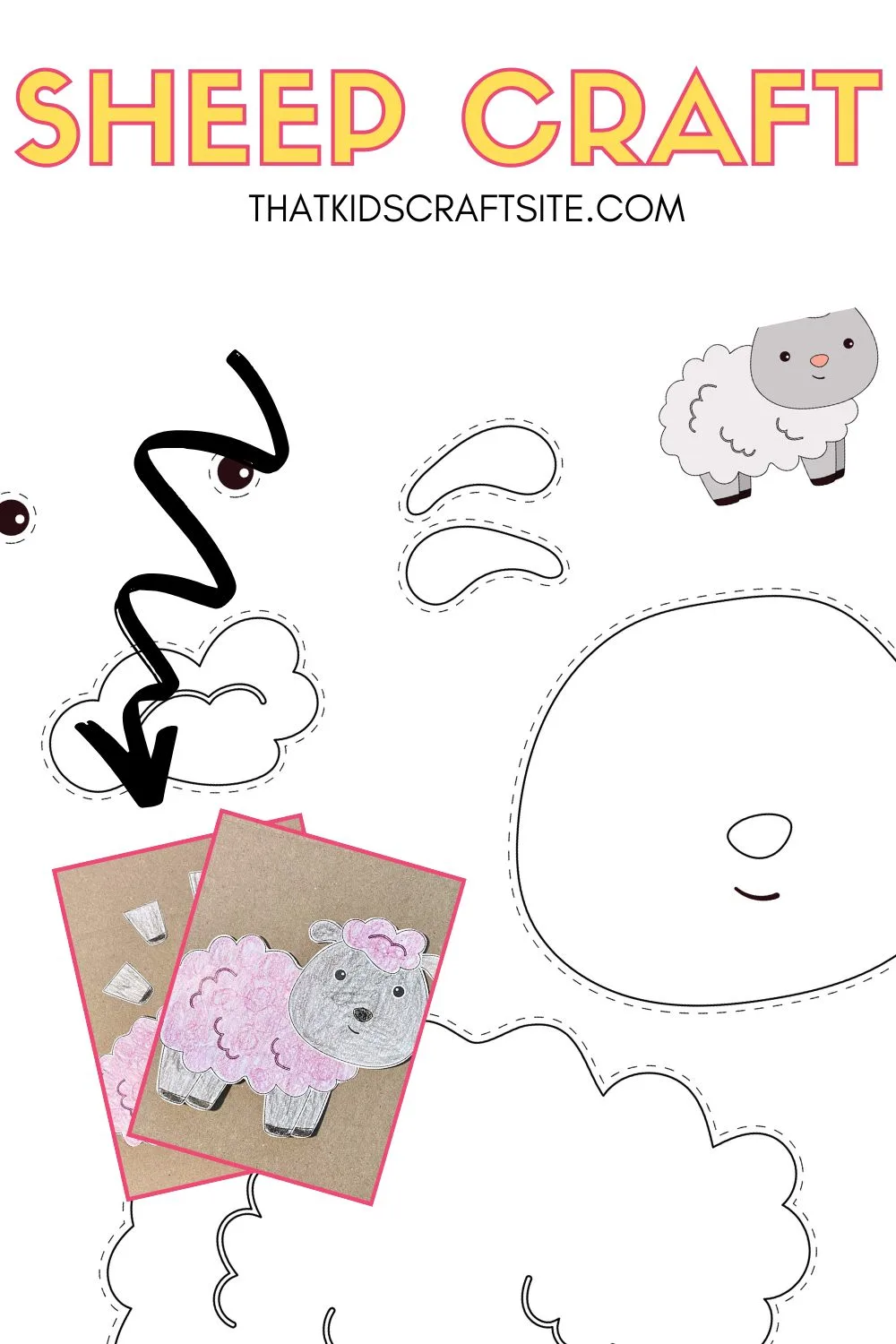 How to Craft a Paper Sheep
Crafting a paper sheep is super simple once you have all the required materials.
Let's take a look below at the step-by-step instructions, and you can see for yourself!
Step 1: Gather the Materials
Start by making sure you have all the necessary materials from the list.
Consider having a designated craft area.
This will make the experience more organized and enjoyable for both you and your kids.
Step 2: Print the Template
Click on the Freebies Library that is right here on thatkidscraftsite.com.
If you're not a member, no worries!
Just enter your email for access to ALL of our FREE printables.
Once you're in the library, search for 'sheep craft'.
Select the printable and download.
Print out as many sheep templates as you need for your kids, and hand them out.
Step 3: Color in the Sheep
Use markers, colored pencils, or crayons to color in the different parts of the sheep.
Budding artists can go with traditional sheep colors.
Or, they can go wild and use other more nontraditional shades.
Step 4: Cut out the Sheep
Carefully cut out all of the different parts of the sheep template along the dotted lines.
These parts will include the body, head, legs, ears, and eyes.
Encourage kids to strengthen their cutting skills as they work on those smaller parts.
Also, keep in mind that scissors with rounded tips are safer for younger crafters.
Step 5: Assemble the Sheep
With all of the parts cut out, it's time to put the sheep together!
Take a glue stick and assemble the sheep, using a completed sheep for reference.
We like to start with the head and glue on the rest of the pieces from there.
Step 6: Personalize the Sheep (optional)
This step is not required, but it does add to the fun!
Using the optional materials from the list, tiny crafters can create a one-of-a-kind sheep.
Children can add creative details to their sheep, such as glitter or googly eyes.
Another option for personalization is to cut accessories from construction paper.
Style choices such as cowboy boots or a pretty bow can make a unique sheep.
In any case, let imaginations flow!
Step 7: Let Dry and Display
Allow the glue to dry completely before handling the finished sheep craft.
Once dry, encourage children to proudly display their masterpieces.
It can be showcased on a wall, bulletin board, or given as a gift to family or friends.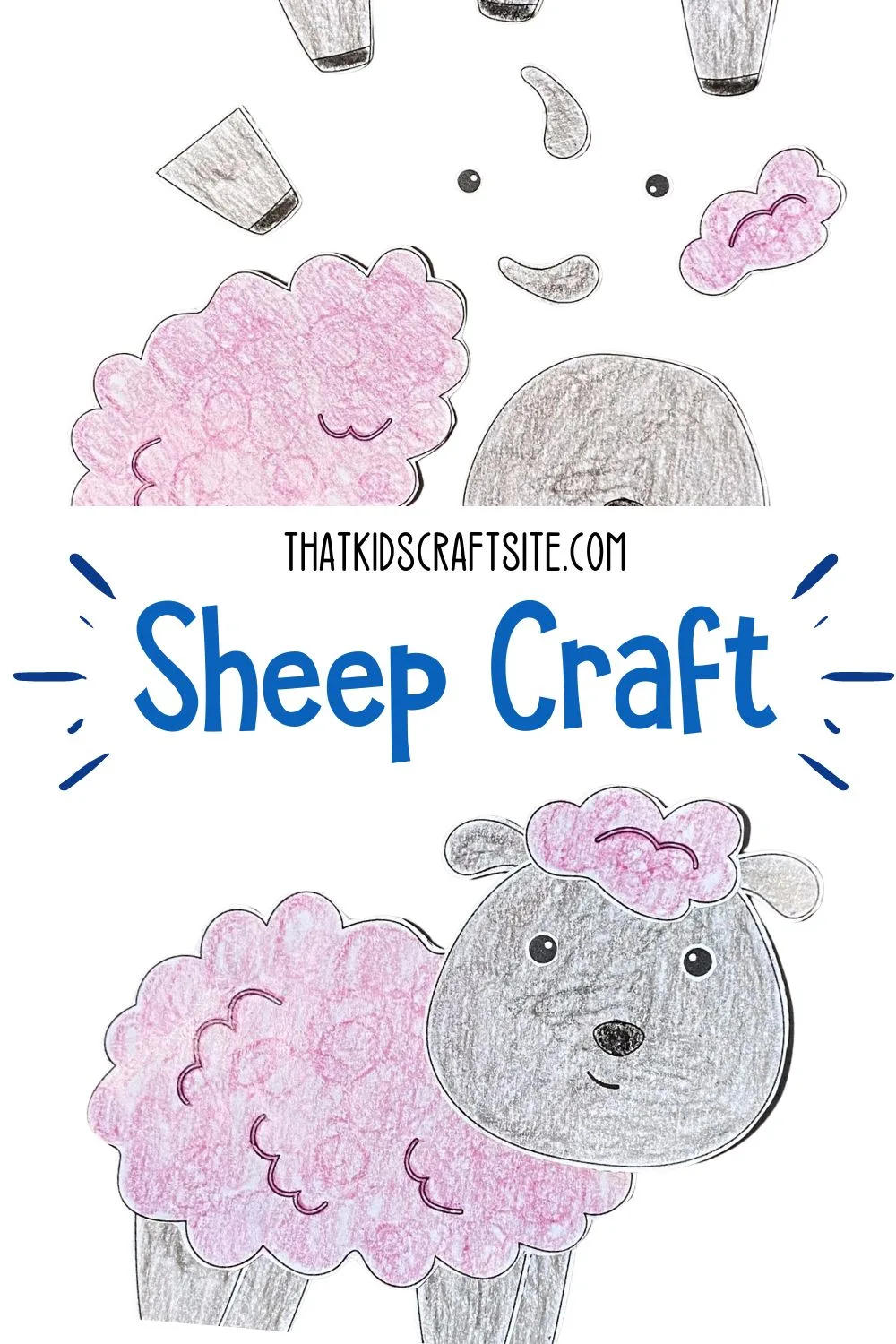 Sheep Craft for Kids
Engaging in craft activities promotes creativity, self-expression, and imagination in children.
Our FREE printable sheep craft template provides an all around experience for little learners.
It's an entertaining and educational activity for kids of all ages.
By following the step-by-step instructions, children will enjoy the process of crafting.
Aspiring artists will color, cut, glue, and assemble their very own delightful sheep.
This project instills a sense of accomplishment as kids see their creation come to life.
So, let's go!
Gather the materials and create a paper sheep craft with your littles!
---
You May Also Like…